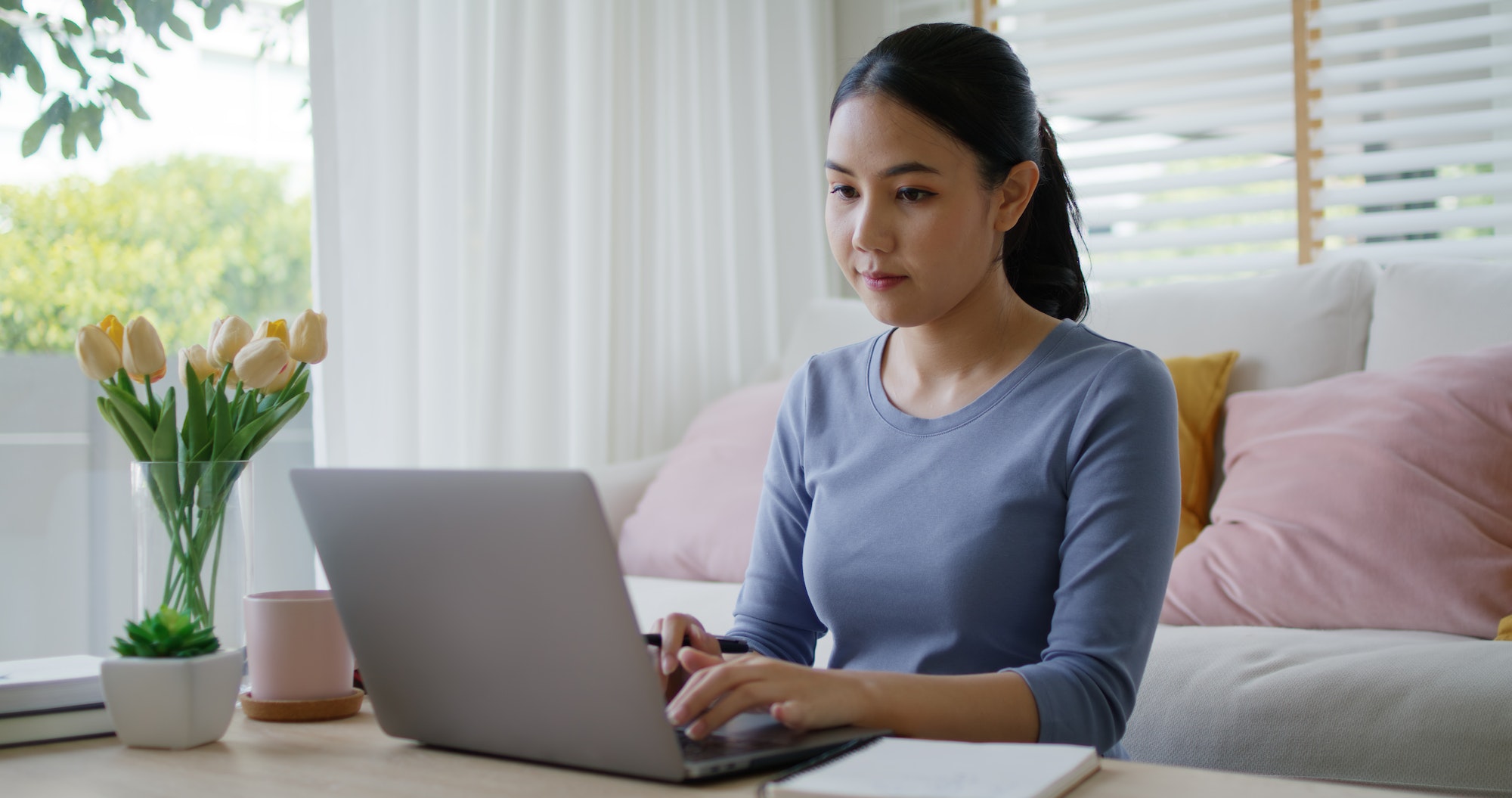 The Rise Of Automation In Small Business: Benefits And Challenges
Automation is quickly becoming the go-to solution for small businesses looking to streamline their operations. With its ability to reduce operational costs, increase efficiency and improve customer service, automation has become an essential tool in the modern business landscape. But before jumping into automation, it's important to understand both the benefits and challenges that come with the technology.
As an automation expert who works closely with small businesses, I'm often asked about how automated processes can help them succeed and what areas need special attention when introducing automation into their everyday operations. In this article, I'll be discussing how small businesses can benefit from automating their processes while also addressing potential pitfalls and ways to mitigate them.
From enhancing customer experience through better communication to reducing labor costs without compromising quality of services provided, there are many advantages a company stands to gain by embracing automation on a larger scale. On the other hand, certain aspects of automation such as implementation cost, training time required for staff members and data security concerns should not be overlooked either. Through this article we will explore these topics in further detail so you can make an informed decision on whether or not automation is right for your business!
What Is Automation?
Imagine a world where you no longer have to worry about mundane tasks like paperwork, scheduling, and customer service. Automation has made this dream into a reality for many small businesses today. But what is automation? This section will provide an overview of the concept of automation in order to explain its meaning and purpose.
Automation is the process of using technology to replace manual labor with machines that can complete the same task faster and more efficiently. It involves creating systems or processes that are automated through software programs and robotics which allow computers to take on repetitive tasks from humans. Automation eliminates the need for human intervention by automating certain aspects of business operations such as ordering supplies, tracking inventory, processing payments, and managing customer relationships.
In addition to saving time and resources, automation also improves accuracy by eliminating errors associated with manual data entry. By leveraging sophisticated algorithms, automation can quickly identify patterns within large datasets and make decisions based on them. This capability allows businesses to make better informed decisions while reducing costs at the same time. Furthermore, it helps reduce operating expenses associated with having employees manage routine tasks such as payroll management or accounts receivable/payable functions.
The rise of automation has been instrumental in transforming how small businesses operate today. With just a few simple steps, businesses can automate their entire operation – from sales orders to customer support – resulting in improved efficiency and cost savings overall. With this newfound freedom comes new challenges though; companies must consider security measures when introducing automated processes into their system as well as navigating potential compliance issues around data protection laws. Now that we have outlined what automation is let's look at some of the advantages it offers us moving forward…
Advantages Of Automating Small Business Processes
Automating small business processes can provide a wide range of advantages, from improved efficiency to cost savings. Automation benefits go beyond simple process optimization; it also allows businesses to capitalize on the accuracy and consistency that comes with automating routine tasks. By freeing up time and money spent on manual labor, automated systems enable companies to focus their resources in areas where they can have the biggest impact.
When it comes to automation benefits related to speed and accuracy, there's no doubt that automating small business processes is an attractive option. Automated systems are quicker at carrying out repetitive tasks than humans would be, meaning projects get done faster without compromising quality or data accuracy. This increased productivity leads directly into cost savings for businesses as less human resources need to be dedicated to tedious tasks such as paperwork or filing documents. Additionally, since errors are minimized due to the consistent nature of machines, businesses can save money by reducing costly mistakes caused by human error.
In terms of scalability, automated small business processes offer even more advantages compared with manual operations. Since most automated solutions use cloud-based technology, scaling your system quickly is easy and efficient – especially when you compare this with training new employees or hiring additional staff members which take time and resources away from other profitable activities. Moreover, having an automated system means that all your information will remain secure while stored offsite in the cloud allowing access only through authentication protocols set out by users themselves rather than relying on physical storage methods like paper archives which can easily be lost or destroyed over time.
Overall it's clear why so many small businesses are turning towards automation: its convenience, efficiency and cost effectiveness make it an ideal option for streamlining any operation regardless of size or complexity. With continuous improvements being made in artificial intelligence (AI) technology, combined with advances in big data analytics giving insights never before seen into customer preferences, these advantages only increase further making automation an appealing solution for modernizing any organization looking for growth opportunities.. It's clear why automating small business processes has become increasingly popular among entrepreneurs today – but what about potential pitfalls? To explore those let's turn our attention now toward the disadvantages associated with implementing such strategies.
Disadvantages Of Automating Small Business Processes
Recent research suggests that nearly 70% of businesses who have implemented automation in their processes have not seen the expected results. Automation is often touted as a strategic solution to increase efficiency and productivity, but there are many challenges small business owners need to be aware of before diving into this technology.
The first challenge arises when businesses attempt to automate inefficient manual processes which can lead to unreliable automation outputs. Companies should ensure their processes are optimized before attempting any form of automation, or else they will find themselves with an ineffective system unable to provide desired results. Furthermore, complex automation systems often require substantial investments and maintenance costs, making them expensive in the long run if they do not produce the intended outcomes.
Here's a list of some common disadvantages of automating small business processes:
Inefficient automation can lead to unreliable output
Unreliable automation can result in ineffective solutions for businesses
Costly automation could end up being more expensive than anticipated due to maintenance fees
These drawbacks should be taken into consideration prior to investing in automated systems. Businesses must weigh the risks against potential benefits carefully; otherwise they may find themselves spending significant amounts on something that does not work out well for their company. It is essential for organizations seeking assistance with automated systems reach out to experienced consultants who understand how these technologies operate and guide them towards successful implementation efforts.
From here we'll transition into discussing various types of automation systems available today and further discuss what features make each one unique.
Types Of Automation Systems
When it comes to automation, there is a wide range of systems available for small businesses. Automation technology has advanced greatly in recent years and can be used in many different ways within a business setting. Some popular types of automation systems include business automation software, process automation solutions, and robotic process automation (RPA).
Business automation software is designed to help streamline operations across the company by automating mundane tasks like data entry or customer service inquiries. This type of system allows employees to focus on more productive tasks instead of getting bogged down with repetitive work. Process automation solutions are designed to automate processes such as invoice generation and payment processing. These systems allow companies to reduce costs while increasing efficiency. Lastly, robotic process automation enables organizations to replace manual labor with machines that carry out complicated tasks quickly and accurately.
Each type of system offers unique benefits and challenges depending on the needs of the organization. Businesses should carefully evaluate their specific needs before investing in an automated solution so they can select the best option for their situation. It's also important to consider the cost associated with each solution since some may require additional hardware or software investments beyond just licensing fees. With all these factors in mind, organizations can make informed decisions about which type of system best fits their goals and budget constraints.
The next step is understanding how to implement an automated system into a small business environment effectively and efficiently. Companies need to prepare for any potential issues before rolling out new technology – from training staff members on how to use the system properly, ensuring compatibility between existing systems, and mitigating risks associated with data security breaches. All these considerations must be taken into account when selecting an appropriate automation solution for a small business setup.
Implementing An Automation System In A Small Business
Now that we have discussed the different types of automation systems available, let's move on to implementing an automation system in a small business. Implementing an automation system involves careful strategy and planning. It is important for businesses to assess their current operations, goals, and financial capabilities before making any decisions.
The first step when considering implementation is doing a cost analysis. A thorough understanding of how much money will be needed for both initial setup costs as well as ongoing maintenance fees should be established prior to starting the process. Small businesses also need to ensure they can afford any new software or hardware associated with the automation system.
When evaluating potential solutions, it is important that data security measures are taken into account. Businesses must understand who will access their data and how secure it will remain throughout implementation. They should seek out vendors offering up-to-date encryption standards, regular patch updates and robust monitoring tools for added protection against malicious actors.
Finally, small businesses must consider whether the automated solution aligns with their short-term and long-term objectives. Automation systems can streamline processes but may not necessarily increase profits or provide other tangible benefits if they do not meet the needs of the business owners or employees using them effectively. By taking all these factors into consideration during the evaluation phase, businesses can make informed decisions about which automation systems are right for them moving forward.
Security and privacy concerns with automation systems often come up when discussing implementation strategies within a small business setting — this will be addressed in our next section.
Security And Privacy Concerns With Automation Systems
When considering the rise of automation in small businesses, security and privacy concerns must be addressed. Automation systems can be vulnerable to cyber attacks if not designed with appropriate safeguards in place. As such, it is important for business owners to understand how their automation system interacts with the internet, as well as what data it collects and stores. In addition, they should take measures to ensure their system remains secure by regularly updating software and using strong passwords.
Privacy considerations are also key when implementing an automated system. Businesses need to make sure that any personal information collected from customers is stored securely and only used for legitimate purposes. It's a good idea for companies to have clear policies regarding collecting customer data so that consumers know exactly how their information will be used. They should also consider encrypting sensitive data or restricting access on a need-to-know basis within the organization.
Finally, businesses must keep up with changing laws and regulations concerning automation systems and data protection. Companies must continually review their processes related to data collection, storage, use, and disclosure in order to remain compliant with applicable laws. This includes understanding local requirements as well as international standards like GDPR or CCPA where necessary.
The implementation of an automated system requires careful consideration – while there are potential benefits associated with increased efficiency, productivity, accuracy and cost savings; these must be weighed against the risks posed by inadequate security protocols or privacy violations. Cost considerations for small businesses represent another important factor in this decision making process.
Cost Considerations For Small Businesses
Now that the security and privacy concerns with automation systems have been addressed, it's time to discuss cost considerations for small businesses. Automation implementation can be a costly process in terms of both money and human resources. Small businesses must make sure they are prepared to invest in an automation system before investing. It's important to consider not only the initial costs associated with purchasing or subscribing to the chosen automation software but also ongoing maintenance costs such as upgrades, repairs, and replacements.
In addition, there will likely be some additional expenses related to implementing automation into daily practices. For example, if a business needs new hardware or equipment to accommodate the automated system, those purchases should factor into budgeting plans. Furthermore, any training required for employees may come at an extra cost too. The more complex the project is for the automation system, the greater chance that assistance from an outside consultant could be necessary – and this comes at an additional expense as well.
Finally, it's wise to take into account potential future changes within the company when considering how much to spend on automating processes now versus later down the line. This is particularly relevant when factoring in human resources impact on automation: staff members who are trained specifically in utilizing certain automated tools may become overqualified or unnecessary if their roles change significantly due to technological advancements or other external factors like economic downturns or shifts in customer demand patterns. It's thus essential for companies of all sizes (but especially smaller ones) to remain flexible enough so that they don't get locked into expensive long-term contracts without sufficient returns on their investments.
To sum up these points: while there are many benefits offered by implementing automation systems into small businesses today – including enhanced productivity levels and increased operational efficiency – companies need think carefully about their current financial situation before committing resources towards developing automated solutions. Moving forward, it's important for small businesses evaluate whether any prospective humans resource impacts would make them sufficiently agile enough to adapt quickly based on changing market currents and competitors' strategies going forward.. Up next we'll look at what role human resources play in successful implementations of automated technology solutions for small business owners
Human Resources Impact On Automation
Automation is quickly becoming the wave of the future, and no business can afford to be left behind. As small businesses adopt automation at an unprecedented rate, it's essential to look at how these systems will impact human resources (HR). Like any new technology, automation presents both benefits and challenges for HR departments.
| Benefits | Challenges | Solutions |
| --- | --- | --- |
| Faster onboarding processes | Difficulty integrating with existing systems | Education & training opportunities for staff members on new software or hardware features |
| Increased efficiency in daily tasks | Potential job losses as roles are automated | Streamlined hiring process that focuses on soft skills & qualifications rather than just experience/degree requirements |
| Automated payroll processing & scheduling of shifts/tasks | Lack of transparency when making decisions about which roles should be automated or not | Investing in reliable data sources to make informed decisions based on analytics & research-based findings |
The implications of automating HR functions go beyond simply replacing a physical person with a machine. With increased access to data, companies have greater insight into their workforce's performance and productivity levels. This provides valuable information that allows managers to better understand where improvements need to be made within the organization. Additionally, automation eliminates much of the mundane work associated with managing employees such as tracking hours worked and calculating paychecks; leading to more time being freed up by HR professionals so they can focus on strategic tasks like talent retention and employee engagement.
However, one major challenge posed by automation is the potential loss of jobs due to certain tasks becoming obsolete. While this could lead to cost savings over time, organizations must face difficult questions when deciding which positions should remain staffed by humans versus those that can be filled by machines or algorithms. To ensure fairness during this transition period, businesses must emphasize education and training programs for current employees who may find themselves displaced by automation technologies in order for them to stay competitive within their respective fields.
While there's no doubt that adoption of automation brings numerous advantages for small businesses, careful consideration needs to be given when implementing changes related to HR functions in order avoid costly mistakes down the line. Moving forward, regulations and policies governing how automated systems are utilized will become increasingly important topics of discussion across all industries.
Regulations And Policies For Automated Systems
With the increased adoption of automation technologies in small businesses, it is critical for organizations to understand the regulations and policies associated with automated systems. Automation can be highly beneficial but if not managed properly, may lead to significant legal and financial implications. In this section we will explore some key regulations and policies that should be taken into consideration when utilizing automated systems in a business setting.
Regulations & Policies:
Companies must abide by all applicable labor laws as they relate to employee privacy rights when using automated systems. This includes ensuring employees are notified about any data collection activities related to their work performance or other job-related information.
Businesses should also consider developing a privacy policy that outlines how collected data from automated systems will be used and stored securely.
Organizations should ensure proper security measures are implemented for their automated systems such as firewalls, encryption, authentication procedures etc., to protect customer's sensitive information from potential cybercrime threats.
Additionally, companies need to remain aware of changing trends in technology laws which could affect their operations pertaining to automation usage.
Overall, there are numerous considerations when implementing an automation system within your organization so having knowledge of relevant regulations and policies is essential. It is important that each company understands the specific requirements per country/region where they operate as well as local compliance standards before launching new technologies or automations initiatives. With this understanding, businesses can take advantage of the various benefits automation has to offer while minimizing risks associated with noncompliance. Going forward, it will be interesting to see what future trends emerge in terms of regulation regarding automation for small businesses.
Future Trends In Automation For Small Businesses
The future of automation for small businesses is a bright one, with more and more technologies becoming available to help streamline processes. Automation trends are likely to include the adoption of machine learning and artificial intelligence in order to increase efficiency and reduce costs. As these technologies become more accessible, many small business owners will be able to take advantage of them in their operations. Additionally, the use of automation software can help automate various tasks such as customer service or supply chain management. This will free up time for employees so they can focus on other areas that need attention.
One area where automation is already making an impact is marketing and sales. By automating aspects like email campaigns, website analytics, and lead generation, small businesses have been able to reach out to customers at scale while reducing operational costs. Moreover, this type of automation allows businesses to quickly respond to customer queries without having to manually manage each request. Consequently, it helps foster better customer relationships—a key factor when running any successful company.
Furthermore, using automated systems for accounting purposes can also save time and money by eliminating manual data entry errors which could otherwise cause delays or inaccuracies in financial recordskeeping. In addition, AI-powered chatbots can provide customers with timely answers during after-hours periods when staff members may not be present or available. Finally, predictive analytics tools offer insights into potential opportunities within markets that might otherwise go unnoticed if relying solely on human analysis alone.
In sum, there are numerous ways small businesses can benefit from increased automation capabilities as technology continues to evolve over time. With access to powerful tools that are easy-to-use yet cost effective too, companies should seriously consider integrating some form of automation into their daily operations if they wish to remain competitive in today's market place.
Frequently Asked Questions
What Is The Most Cost-Effective Automation System For Small Businesses?
When it comes to automation systems for small businesses, cost is an important factor. There are a variety of options available that vary in price and capabilities. Finding the most cost-effective automation system can be challenging but with some research, you can find a solution that works well for your business needs.
In terms of finding a suitable automation system for small businesses, there are certain benefits to consider when making your decision; one being the potential to reduce costs associated with manual labor. By automating certain processes or tasks within the business, you could potentially save money on employee wages as well as minimize errors from human error. Additionally, having access to automated data analysis tools can provide insights into customer trends which could lead to increased sales and improved efficiency.
Of course, every benefit has its challenges when it comes to implementing an automation system in a small business setting. One such challenge is ensuring compatibility between different systems used by multiple departments within the same company. Additionally, depending on what type of software or hardware implementation is required, initial setup costs may outweigh long-term savings if not properly managed upfront. Moreover, there may also be security risks involved due to confidential information stored in the cloud or other digital platforms.
To ensure success when looking at various automation systems for your small business needs, it's important to understand both short-term and long-term gains and losses associated with each option before investing in any particular product or service. Doing so will help you make sure you are choosing the best possible choice that meets your budget and fulfills all of your specific requirements while minimizing any potential risks associated with using automated solutions.
What Kind Of Training Is Needed To Use An Automation System?
When it comes to automation systems for small businesses, user training is an essential part of the equation. Without appropriate training, a business won't be able to take full advantage of the automated processes and features available. Automation system training provides users with the skills they need to use the automation system effectively and efficiently.
The level of skill needed will vary depending on the type of automation system being used by the small business. Generally speaking, there are several different types of user training that may be necessary:
Basic knowledge about how automation works
Understanding the specific processes associated with using an automation system
Familiarity with industry standards related to automating tasks
Knowledge of maintenance procedures for keeping an automation system running smoothly
Skills in troubleshooting any problems or issues encountered when using an automated system
It's important for those responsible for setting up and maintaining these systems within a small business to have a good understanding of all aspects of their operation from installation through ongoing usage. This includes understanding not only how individual components work together but also having a clear idea of what needs to be done if something goes wrong or needs updating/upgrading. Training should cover topics such as proper setup, maintenance protocols, basic troubleshooting techniques, and best practices for utilizing automated processes. Additionally, this kind of training can help ensure that employees understand key concepts related to automation such as data collection methods, workflow optimization strategies, and security considerations.
Having properly trained staff members who know how to operate your organization's automation system can save time and money over time due to fewer missteps caused by errors in operations or maintenance procedures. In addition to saving money directly on labor costs by reducing human intervention in routine tasks, investing in employee education can lead to improved customer service outcomes since customer inquiries will be more quickly resolved when handled by knowledgeable personnel familiar with both manual and automated process fundamentals. Furthermore, well trained team members possessing an advanced skill set regarding automotive technology will likely increase staff morale and confidence which could bring even greater returns on investment over time via increased efficiency throughout the entire organization.
In sum, whether you're just starting out or looking into expanding your current capabilities; investing in comprehensive user training around your small business' automation efforts is paramount towards creating long term success within your organization while avoiding costly mistakes down the line due to insufficiently prepared staff members operating without adequate instruction at hand..
Are Automation Systems Difficult To Maintain And Update?
Are automation systems difficult to maintain and update? This is an important question for small businesses considering adopting automated processes. Automation can provide cost-effective solutions, but it's essential that the system be easy to maintain and keep up with updates. Understanding the process of maintaining and updating these systems can help businesses decide whether or not they should invest in one.
When researching automation providers, look into their maintenance program. Many offer periodic software upgrades as part of a service agreement, so you won't have to worry about incurring extra costs due to outdated technology. Additionally, some companies may even include support services such as troubleshooting problems and providing training on how to use the software correctly. These features are vital for keeping your automation system running smoothly over time without having to hire additional personnel or outsource technical expertise.
Maintaining an automation system also involves regularly testing it for accuracy and reliability. Testing helps ensure that data isn't lost during transitions between different parts of the system, which could lead to costly mistakes or delays in production if left unchecked. Regularly backing up data is another way of protecting against unexpected losses from power outages or other malfunctions within those systems. Small businesses need to consider how often they'll need to check the accuracy of their automated processes, as well as any associated costs before committing to using this type of technology long-term.
Finally, when it comes to cost-effectiveness there's more than just initial investments that come into play; businesses must factor in upkeep fees for repairs and replacements when selecting an automation provider. Allowing for sufficient budgeting upfront will go a long way towards helping small business owners secure reliable systems that don't require frequent replacement or repair work down the road—saving them money overall while still getting maximum efficiency from their new tech investment!
How Can Small Businesses Ensure The Security Of Their Automated Systems?
As automation systems become increasingly ubiquitous in small businesses, it is essential that the security of these systems be a priority. Automated system security can refer to processes such as data protection and cyber security which protect against malicious actors who seek to take advantage of automated systems. Small business owners must ensure their automated systems are secure if they want to remain competitive and make sure their operations run smoothly. In this way, understanding the risks that come with automation and how to mitigate them is key for any successful small business.
When assessing the security of an automated system, there are several factors that need to be taken into account:
Access control: Who has access to the automated system? How do you manage user privileges?
Authentication protocols: What methods are in place for verifying users accessing the system? Such as passwords, two-factor authentication or biometrics?
Security Monitoring: Are there any safeguards in place for detecting unauthorized access attempts or other suspicious activity on the network?
Small businesses should also consider implementing additional measures such as encryption technology and firewalls to further protect their automated systems from potential threats. Additionally, regularly updating software can help reduce vulnerabilities and minimize risk of attack from hackers. Businesses should also invest in training staff members so they understand best practices when using automated systems, such as avoiding phishing scams or keeping personal information secure online..
It's important for small businesses to stay up-to-date on new developments related to automation technologies so they can better assess any emerging risks associated with their own particular use case scenarios. By taking proactive steps towards securing their automated systems, small businesses will set themselves up for success while protecting both customer data and overall operational efficiency.
How Can Small Businesses Ensure Compliance With Regulations And Policies Regarding Automated Systems?
The ever-evolving world of automation can seem daunting for small businesses. But with the right strategies, they can ensure compliance and make sure their automated systems are secure. By understanding regulations, policies and the best practices to implement them, a business can be well on its way to success in this digital age.
To begin, it's important that companies understand what is expected regarding automation compliance:
Laws and regulations set out by governing bodies must be followed
Company specific policies should also be implemented and adhered to
All these rules need to be enforced across all automated systems within an organization — from customer data collection protocols to IT security measures. It's essential that staff are trained properly so they know how to use the system correctly while keeping data safe at all times. Businesses should also establish appropriate monitoring processes so any changes or irregularities will be quickly identified and addressed if needed.
But beyond just understanding regulations and policies, there are several steps small businesses can take to increase their chances of successful automation implementation:
Establishing clear goals: Whether it's streamlining operations or improving customer service, having clearly defined objectives makes it easier for teams to design effective automated solutions.
Identifying areas for improvement: Knowing which exact processes need optimization allows businesses to focus on developing more efficient workflows tailored specifically for their needs. This helps cut costs associated with unnecessary automations as well as minimize potential risks later down the line.
Regularly evaluating performance: Automation isn't something you set up once then forget about; regular reviews help identify any issues early on before they become serious problems that could potentially harm your business. Doing this will also allow you to measure whether your goals have been met or not over time so you can adjust accordingly when needed..
Ultimately, being aware of laws and regulations is key but taking proactive steps towards creating sustainable automated systems will give small businesses a competitive edge in today's rapidly changing marketplaces. With careful planning and consideration of both long term goals and short term difficulties, businesses of all sizes can find success through smart automation management decisions!
Conclusion
In conclusion, automation is a great way for small businesses to save time and money while also improving efficiency. Automation systems can be cost-effective if you know where to look for the right one for your business needs. Training employees on how to use an automated system may seem daunting at first, but it's essential in order to ensure that everyone knows how to operate the software correctly and safely. Furthermore, maintaining and updating these systems don't have to be a chore: with regular maintenance checks, any problem areas or outdated features can quickly be addressed.
When it comes to security, small businesses must take extra precautions when implementing an automated system – otherwise their data could be vulnerable. Additionally, staying compliant with any regulations or policies governing automated systems should always be taken into account before making changes or investing in new technology.
Overall, automation has become more accessible than ever before; allowing small businesses the opportunity to reap its many benefits – including improved productivity and increased profits – without having to put up with all of the challenges that come along with it. With careful research and preparation, there's no reason why automation shouldn't skyrocket your small business success!
Related Posts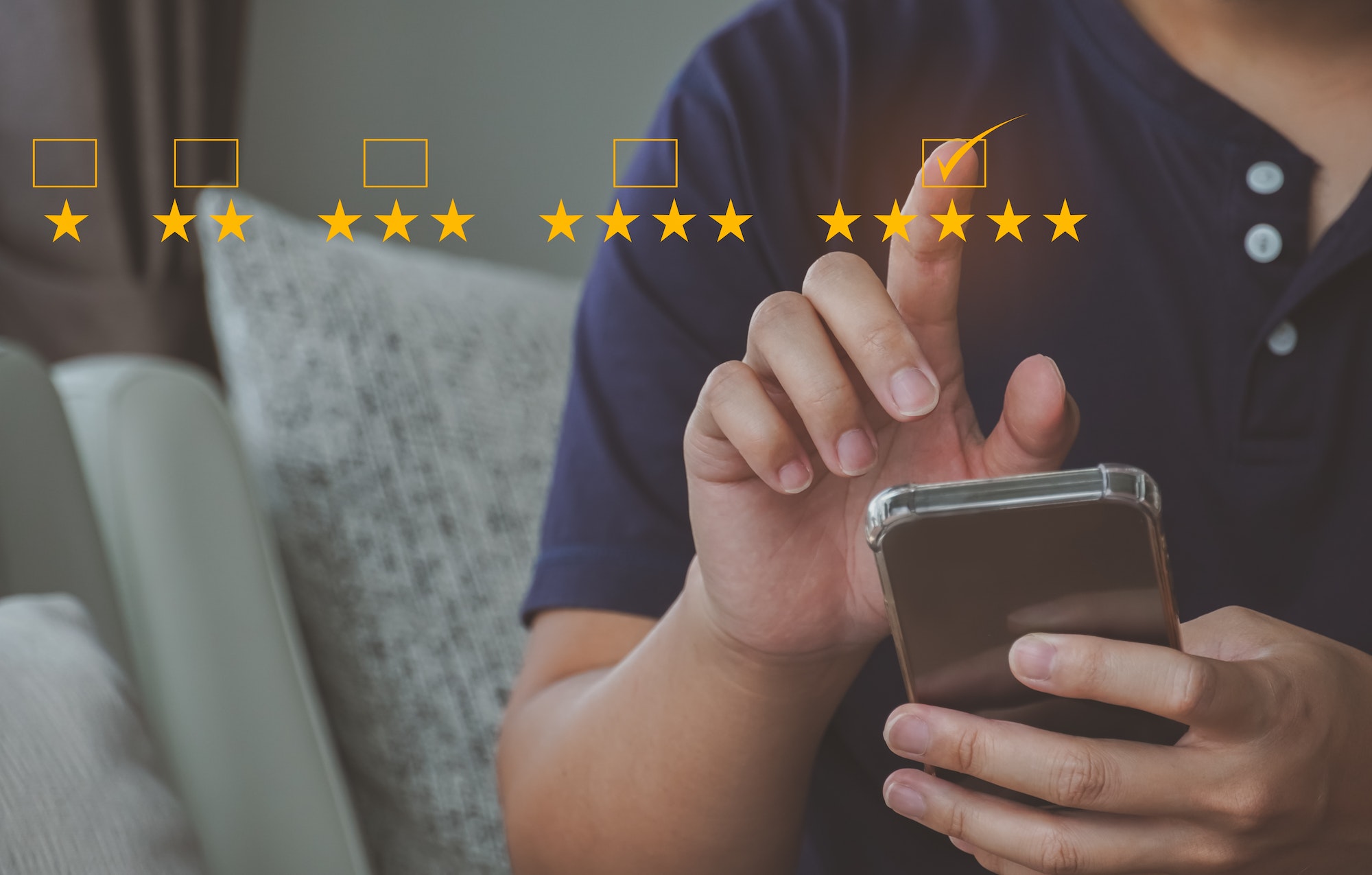 Why Your Local Business Should Be Collecting Reviews On Autopilot Is your local business struggling to capture new customers? Are you looking for a reliable and cost-effective way to increase your customer base? If so,…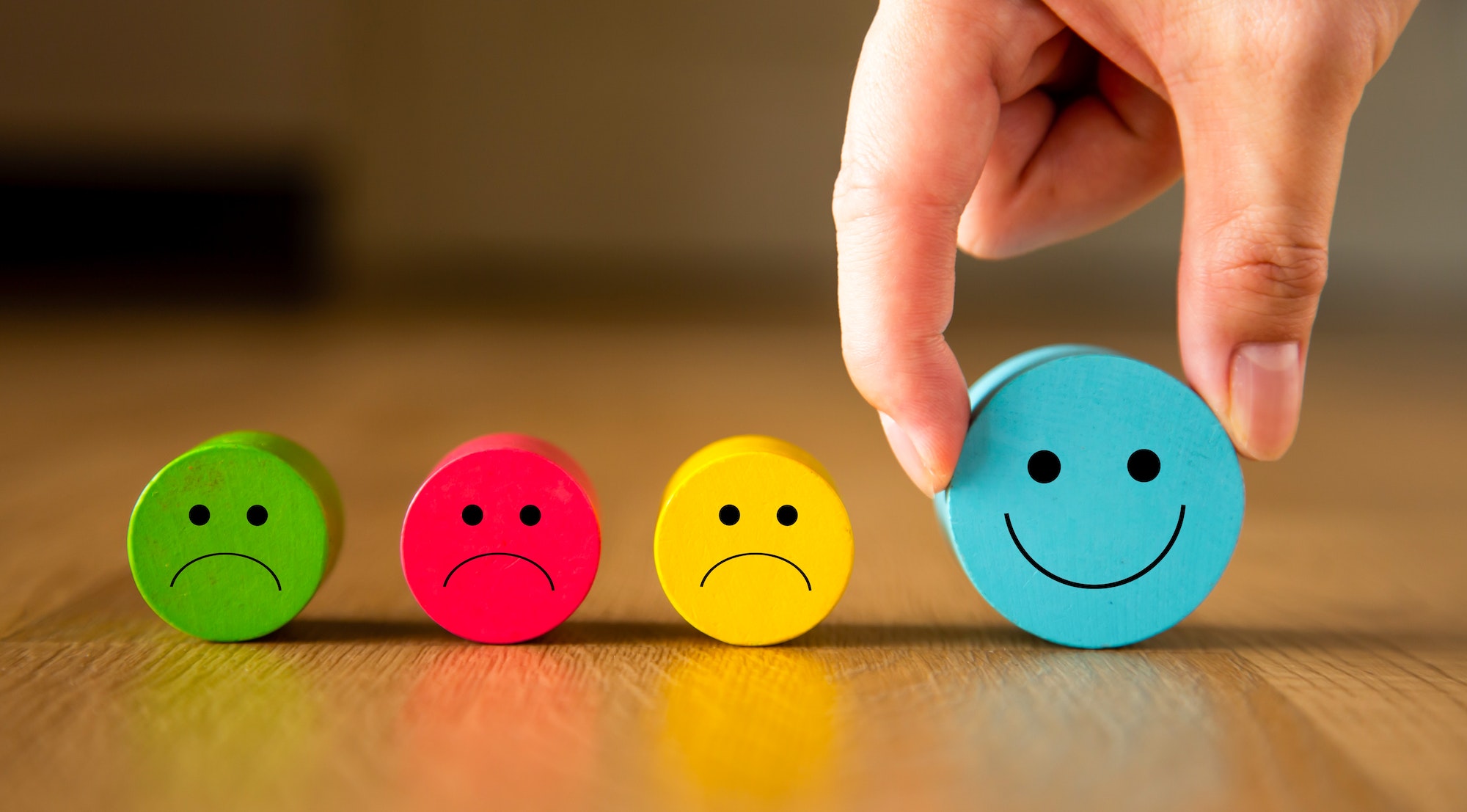 10 Tips For Successfully Managing Your Local Business's Online Reputation If you're a local business owner, having control of your online reputation is critical to success. You need to be proactive in managing and controlling…
👇 Book Your Free Consultation
👇 You May Also Like…
Local Business Heroes 'Go' Platform Replaces Over 20 Other Software
It is everything your small business needs to compete, all in one place so you can convert more customers and grow your business without tech overwhelm.