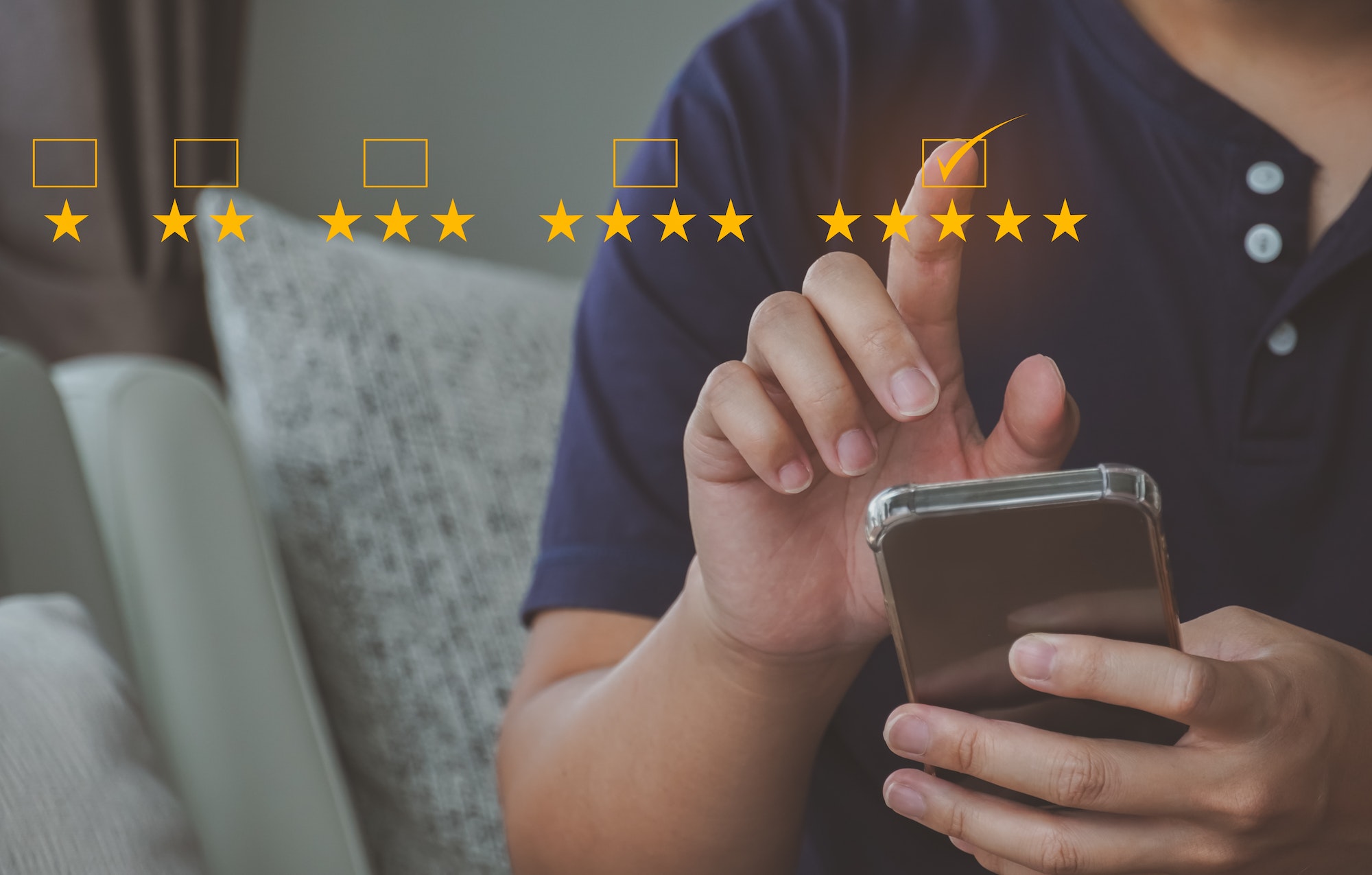 Why Your Local Business Should Be Collecting Reviews On Autopilot
Is your local business struggling to capture new customers? Are you looking for a reliable and cost-effective way to increase your customer base? If so, then collecting reviews on autopilot may be the ideal solution.
Reviews are an essential aspect of any successful business, as they help to build trust with existing and potential customers. By collecting reviews on autopilot, you can ensure that your local business is always one step ahead of the competition. Not only will it save you time and effort, but it will also enable you to increase customer engagement and loyalty.
In this article, we'll discuss why your local business should be collecting reviews on autopilot. We'll look at the advantages of using this method and how it can help you gain more customers in no time. So if you're ready to take your business to the next level, read on!
1. What Are Automated Reviews?
Automated reviews are a great way for local businesses to collect reviews from customers with minimal effort. They're an automated service that collects customer feedback and stores it in a single, easy-to-access location. With automated reviews, businesses can quickly gather feedback from customers and use it to their advantage.
Collecting customer feedback should be a priority for all local businesses, no matter the size or industry. Automated reviews make the process of collecting customer feedback easier and faster than ever before. Not only does this save time for the business, but it also allows them to get feedback in real-time without having to wait on manual processes like surveys or interviews.
The data gathered through automated reviews can help local businesses understand their customers better and improve their services accordingly. Businesses can gain valuable insights into what customers think about their products or services, as well as identify areas where they could improve. By using this information to create better experiences for customers, businesses can increase customer satisfaction, boost loyalty, and ultimately drive more sales.
By leveraging automated reviews, local businesses can stay ahead of the competition while enhancing their reputation and customer relationships simultaneously. This is an invaluable tool that helps business owners maximize customer engagement and build trust with potential buyers. As such, collecting customer reviews on autopilot should be an essential part of any local business' strategy.
2. Benefits Of Automated Reviews For Your Local Business
Collecting reviews on autopilot can provide a great benefit to your local business. Automated reviews are online reviews written by customers about their purchases or experiences with your business. They are collected automatically for you and published in various places, such as Google and Yelp. By collecting these reviews, you can gain valuable insight into how customers feel about your products and services which can help you improve them.
Another benefit of automated reviews is that they can help boost your local SEO ranking. Since the reviews are collected automatically, they are often indexed quickly by Google and other search engines, helping your website appear higher up in the search engine results pages (SERPs). This means more people will be able to find you online, increasing both traffic and potential customers.
Lastly, automated reviews give potential customers another way to learn about you before making a purchase decision. People often look at online reviews before deciding whether or not to use a product or service, so having positive automated reviews gives them more confidence in their choice. This could mean more sales for your local business since customers already have an idea of what to expect when they buy from you.
By taking advantage of automated review collection systems, you can reap the benefits of customer feedback while keeping the process simple and stress-free.
3. How To Collect Automated Reviews
Collecting reviews for your local business on autopilot can make a world of difference. It's an effective way to get more reviews without having to manually request them from customers. Plus, automated reviews can help provide valuable feedback and insights about your business that you wouldn't have access to otherwise.
So, how do you go about collecting automated reviews? The first step is to identify which platforms you'd like your business to be reviewed on. Popular sites like Yelp, Google My Business, and TripAdvisor are all great options, but there are also niche review sites that may be specific to your industry or geographical area. Once you've decided which platforms you want to focus on, it's time to set up an automated review system. This could involve sending out email surveys or text messages asking customers for their feedback after they've completed a purchase or interacted with your business in some way.
Another option is to create an online system that allows customers to submit their reviews directly on your website or app without needing any additional prompting from you. This method gives customers the freedom to leave feedback at their own convenience and can help streamline the review process for both parties involved. No matter which approach you decide to take, setting up an automated review system will save you time and energy while helping keep customer satisfaction high and providing valuable insights into what people really think about your local business.
4. Tips For Writing Good Reviews
When it comes to collecting reviews for your local business on autopilot, it's important to ensure that the reviews are well written. Good reviews can help boost trust in your brand and make potential customers more likely to purchase from you. Here are some tips for writing good reviews.
Firstly, be sure to provide details about why you enjoyed a particular product or service. Instead of just saying "I liked this product", explain exactly why you liked it and how it benefited you in specific ways. This will make it easier for customers to relate to your review, as they can see what makes the product or service special.
Secondly, keep it positive. Even if there was something you didn't like about a product or service, try not to dwell on those points too much in your review. Focus instead on the good stuff which will help encourage other customers to give your business a try.
Finally, make sure that any facts or figures mentioned in the review are accurate. If you're giving out details such as price, size or weight of an item then double-check that these are correct before submitting your review – this way customers won't be misled by incorrect information.
By following these tips for writing good reviews, you can ensure that potential customers get an honest and accurate idea of what your business has to offer them. This will increase their confidence when deciding whether or not to purchase from you – making automated review collection an invaluable asset for any local business!
5. Analyzing & Interpreting Automated Reviews
When it comes to collecting feedback and reviews on autopilot for your local business, analyzing and interpreting automated reviews is an important step. It can be tricky to figure out what customers are actually saying about their experience, but understanding the sentiment behind the reviews can help you make better decisions moving forward. By taking the time to analyze and interpret reviews, you'll be able to get a more accurate picture of how customers feel about your business.
The first step to analyzing and interpreting automated reviews is to look at the overall sentiment of the review. Are customers mostly praising your business or suggesting areas for improvement? This is a great way to get an immediate overview of what people think about your business. You should also look at individual words or phrases that are used throughout the reviews, as this will give you a clearer picture of what customers really think about certain aspects of their experience.
Once you've looked at overall sentiment and individual words or phrases, it's time to take action. If there seems to be a pattern emerging in customer feedback, consider implementing changes in order to improve customer satisfaction levels. Use automated reviews as a guide for making adjustments that will have a positive impact on your business – after all, happy customers are likely going to leave more positive feedback!
Analyzing and interpreting automated reviews can be both time-consuming and difficult but it's well worth the effort if you want your business to thrive in today's competitive landscape. Taking into account customer feedback can help ensure that your product or service meets their expectations – so don't take shortcuts when it comes to understanding what they're saying!
6. Leveraging Automated Reviews For Advertising
Reviews are a powerful tool for businesses to understand how customers perceive their services and products. With automated reviews, the process of collecting them is effortless and streamlined. This means that businesses can focus on leveraging these reviews for effective advertising.
There are many ways in which businesses can use automated reviews to their advantage when it comes to advertising. For instance, they can showcase customer testimonials in their marketing materials and website copy. This lets potential customers get a better sense of what others think about the business and its offerings. Additionally, businesses can also use positive reviews as social proof when trying to reach out to new customers via email or social media campaigns.
Furthermore, automated reviews also give businesses valuable insights into customer sentiment towards certain features or products they offer. By monitoring customer feedback over time, businesses can gain valuable insights into how customers view their offerings and adjust their advertising strategies accordingly. This helps ensure that the right message is being put across to the right audience at the right time.
Using automated reviews for advertising gives local businesses an edge over competitors and helps them reach more potential customers with minimal effort. Businesses should take advantage of this opportunity by starting to collect customer feedback today!
7. Online Reputation Management With Automated Reviews
Having an online presence is essential for any local business. With that comes the need to manage how customers perceive them online. That's where automated reviews come in. By collecting reviews on autopilot, businesses can take control of their online reputation and ensure they are putting their best foot forward.
Automated reviews provide a steady stream of feedback from customers, allowing businesses to quickly identify areas of improvement or opportunities to stand out from the competition. This feedback can also be used to refine marketing strategies and better target potential customers with tailored messaging. Plus, having a positive online reputation helps build trust with new customers and encourages repeat business from existing ones.
The key to leveraging automated reviews for reputation management is to respond quickly and appropriately to both positive and negative feedback. Responding promptly shows that you care about your customers' experiences, while engaging with negative comments demonstrates that you are listening and taking steps to improve their experience. Doing this consistently will help you create a reputation as a business that values its customers' opinions and actively works to make them happy.
8. How To Avoid Negative Automated Reviews
Collecting automated reviews is a great way to boost your business's online reputation, but it can also pose a risk of attracting negative reviews. In order to ensure that your automated review system works in your favor, there are a few steps you should take to avoid any negative feedback.
The first step is to make sure that customers are satisfied before they leave the premises. If customers have had an unpleasant experience, address it right away and do whatever you can to make them happy. This will help reduce the chances of receiving a disgruntled review from an unhappy customer.
Another tip is to take into account the types of questions you're asking in your automated reviews. Make sure that they are phrased in such a way that encourages positive responses without forcing or pressuring customers into providing one-sided feedback. Additionally, provide customers with multiple options for giving feedback so that their opinions can be better understood.
Finally, responding promptly and professionally to reviews – both positive and negative – is essential for maintaining a good online reputation. Responding quickly and politely shows customers that their opinion matters, no matter if it's good or bad. It also demonstrates that you value customer service and prioritize customer satisfaction above all else – something which people always appreciate!
9. Understanding The Impact Of Automated Reviews On Local Seo
It's no secret that reviews have an impact on local SEO. Automated reviews are a powerful tool in establishing the credibility of your local business and, when done right, can be a great way to help improve your rankings. But there are some potential pitfalls that you should be aware of before you start collecting automated reviews.
First and foremost, it's important to understand how automated reviews work and what they can do for your business. Automated reviews are designed to collect feedback from customers on an ongoing basis, allowing you to monitor customer satisfaction and take action if necessary. They also provide valuable information about how customers perceive your business, which can be used to improve customer service and product offerings. While automated reviews have the potential to boost your rankings, they can also backfire if not managed properly.
When collecting automated reviews, it's important to pay close attention to the language used in the review process. Poorly worded or negative feedback may reflect poorly on your business, so ensure that all questions posed in the review process are clear and concise and that customers have the opportunity to provide honest feedback without fear of repercussions. It's also important to respond quickly and professionally to any complaints or negative feedback that may arise from an automated review system.
By following these tips, you can ensure that automated reviews benefit your local SEO efforts rather than harm them. Taking a proactive approach by managing the review process carefully will help ensure that customers see your business in a positive light while boosting your local SEO rankings at the same time.
10. The Future Of Automated Reviews For Local Businesses
As local businesses look to the future, automated reviews will become increasingly important in their marketing efforts. Automated review collection provides a convenient and efficient way for local businesses to gather feedback from customers. It also helps them stay connected with their target audience, allowing them to engage with customers regularly and build relationships.
Automated reviews are also beneficial for local SEO, as they provide valuable content that search engine algorithms use to rank websites in search results. This content can be used by Google and other search engines to determine the relevance of a website's content relative to user queries. Additionally, automated reviews can help establish a business's reputation as one that is trustworthy and reliable.
Overall, automated reviews offer numerous advantages for local businesses looking to stay ahead of the competition and grow their online presence. They provide an easy way to collect customer feedback, improve SEO rankings, and boost customer satisfaction ratings – all without requiring extra effort from the business itself. Automated review collection is quickly becoming an essential tool for any successful local business that wants to succeed in today's digital landscape.
With this in mind, it's clear why many local businesses should be collecting reviews on autopilot: doing so offers numerous benefits and can be a great asset when it comes to marketing efforts and building trust with customers. The importance of automation in managing customer feedback will only continue to increase as time goes on, making it an invaluable resource for businesses striving towards success online.
Frequently Asked Questions
How Long Does It Take To Collect Automated Reviews?
Collecting automated reviews for your local business can be a great way to boost customer satisfaction and build trust. But how long does it take? The answer depends on the size of the business, the amount of reviews they want, and the type of review system they use.
For smaller businesses, automated reviews can be collected in a few days or weeks. For example, if you have an online store with ten products, you could easily set up an automated review system that collects customer reviews every few days. This will allow customers to quickly provide feedback on their purchases and help your business improve its offerings.
For larger businesses, collecting automated reviews can take longer. Depending on their needs, they may need to implement more complex systems that collect customer feedback over time. They may also need to set up processes that ensure customers are effectively providing feedback and responding to it in a timely manner so that their review data is accurate and actionable.
No matter your business's size or needs, automating your review collection process is an important step in improving customer satisfaction and building trust with potential customers. With the right setup, you can collect meaningful insights about your product or service and create a better experience for all involved.
Are Automated Reviews Reliable?
Collecting reviews for your local business is an important way to market and build trust with customers. But when it comes to automated reviews, you might be wondering if they are reliable.
It's understandable to be cautious about relying on automated reviews since the process is not as hands-on as a traditional review system. However, automated reviews can actually be more reliable than manual ones in some cases. Automation eliminates bias, which can often arise when manually typing out reviews. Additionally, automation also allows businesses to collect more reviews quickly and efficiently so that customers can get a better sense of what it's like to use their services or products.
Automated reviews also provide a level of consistency and accuracy that manual reviews simply cannot match. By setting up an automated system, businesses can ensure that all collected data is accurate and up-to-date without having to worry about human error or inconsistencies in the data. Furthermore, automation offers businesses the ability to maintain control over the content being shared by only allowing positive feedback from customers who have experienced good customer service or products.
By collecting automated reviews, local businesses are able to make sure that customers are getting an accurate representation of their services and products while providing valuable insights into how their business is performing overall. Automated reviews offer many benefits that make them essential for any local business looking to improve its reputation and build trust with its customers.
What Is The Cost Of Collecting Automated Reviews?
One of the biggest questions businesses have when considering automated reviews is "what's the cost?" The answer depends on what type of service you choose and how many customers you want to reach. Some services offer monthly plans, while others offer a pay-per-review model.
The first thing to consider is the size of your customer base. The more customers you have, the more reviews you can generate, so it's important to look for services that offer discounts for larger volumes. Additionally, if you're trying to get reviews from existing customers, make sure the service has a feature that allows them to easily submit their feedback without having to create an account or log in.
Finally, it's worth taking a look at any additional features that come with the service – such as analytics and customer support – and deciding whether they fit into your budget and business needs. Ultimately, finding an automated review solution that fits your budget is key to getting reliable reviews without breaking the bank.
How Do I Encourage Customers To Leave Automated Reviews?
Encouraging customers to leave automated reviews is essential for any local business. It's an inexpensive way to get feedback from your consumers and build trust with potential customers. But how do you encourage customers to provide reviews?
First, make sure you have a process in place that allows customers to easily provide reviews. This could be as simple as having a link on your website or a QR code they can scan. You may also want to consider offering incentives such as discounts or rewards for those who leave reviews.
Another great way to encourage reviews is by providing excellent customer service. Make sure your staff is friendly and helpful, so that customers feel valued and appreciated when they come into your store or contact customer support. You can also send follow-up emails after customer purchases where you ask for their feedback on the product or service.
The most important thing is to make sure that the process of leaving a review is easy and hassle-free for customers. If it's too complicated or time-consuming, most people won't bother leaving a review no matter how great their experience was! Providing clear instructions on how to leave automated reviews will help ensure more people are willing to participate in this valuable process.
How Do I Respond To Negative Automated Reviews?
Responding to negative automated reviews is an important part of maintaining a successful local business. It's important to stay on top of reviews, both positive and negative, so that customers know they're being heard. But when it comes to responding to negative reviews, there's a delicate balance that needs to be struck between being sympathetic and engaging with the customer, while also standing up for your business.
First off, it's important not to take bad reviews personally. Everyone makes mistakes – it's how you respond to them that determines how customers will perceive your business. When responding to negative reviews, start by thanking the customer for bringing the issue to your attention and apologize for any inconvenience caused. This shows empathy and makes customers feel valued. From there, offer a solution or explain why things went wrong in more detail. Keeping an open dialogue helps show that you care about their experience and are willing to do what it takes make it right.
Another way to respond effectively is by responding quickly. Customers want fast resolutions, so if you can provide one in a timely manner this will help improve customer satisfaction and build trust in your brand. Additionally, always be polite when replying even if someone is being aggressive or unkind – this will show other potential customers that you take customer service seriously and handle difficult situations with grace and professionalism.
No matter how good or bad the review might be, responding promptly with respect is key when dealing with automated reviews. Taking the time to address each individual review shows customers that their opinions are valued and respected – something that can help boost reputation and lead potential customers towards choosing your business over others in the area.
Conclusion
Collecting reviews on autopilot is a great way for local businesses to save time and money while gathering valuable customer feedback. It's quick and easy to set up, so you can begin collecting reviews right away. Plus, automated reviews are reliable, so you know that the feedback you're getting is genuine and accurate.
Encouraging customers to leave reviews can be done by offering discounts and promotions or simply asking for their feedback. However you do it, be sure to show appreciation for the time they take to leave a review. As a local business owner, it's important to respond to any negative reviews in a timely manner. Show customers that their opinions are valued by responding with empathy and tact.
Overall, automated reviews provide an easy way for local businesses to collect valuable customer feedback without having to spend too much time or money on the process. So don't wait – start collecting automated reviews today and get ready to reap the rewards!
Related Posts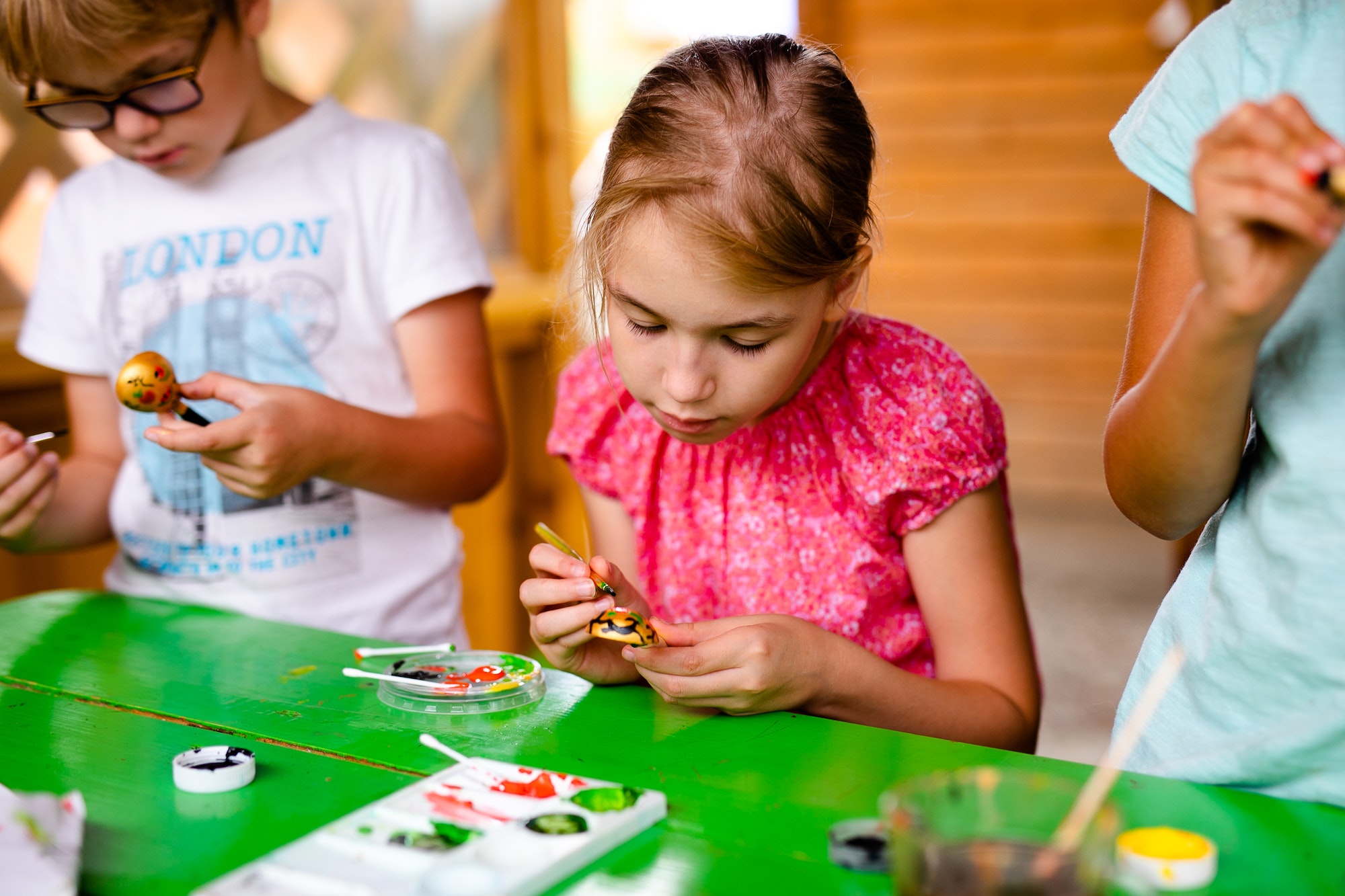 The Importance Of Community Involvement For Local Business Owners As a local business owner, I've always believed that the key to success goes beyond just providing great products or services. It's about being an active…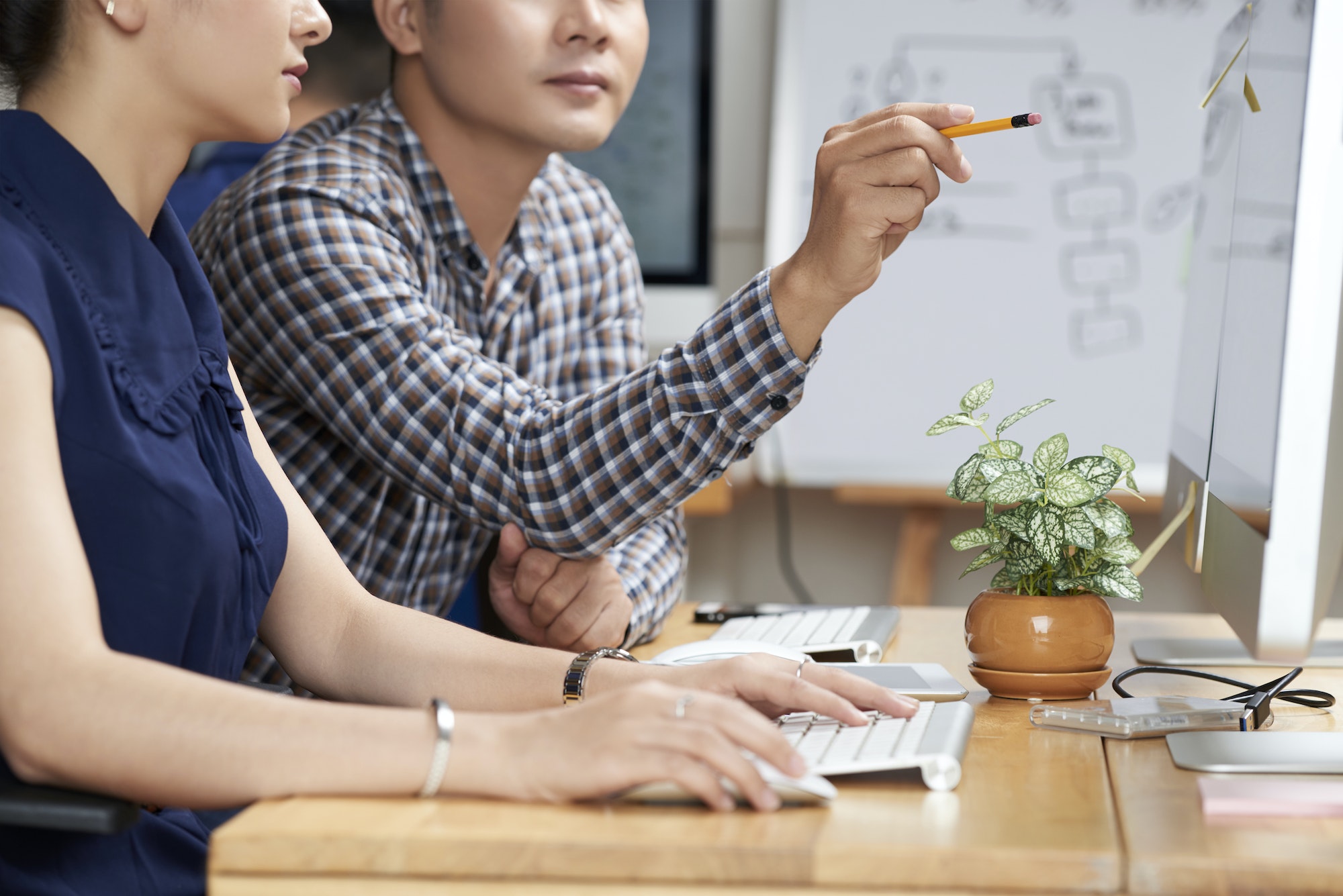 The Benefits Of Targeted Advertising For Local Businesses As a local business owner, I know firsthand how crucial it is to stay ahead of the competition and keep customers coming through the door. One powerful…
👇 Book Your Free Consultation
👇 You May Also Like…
Local Business Heroes 'Go' Platform Replaces Over 20 Other Software
It is everything your small business needs to compete, all in one place so you can convert more customers and grow your business without tech overwhelm.