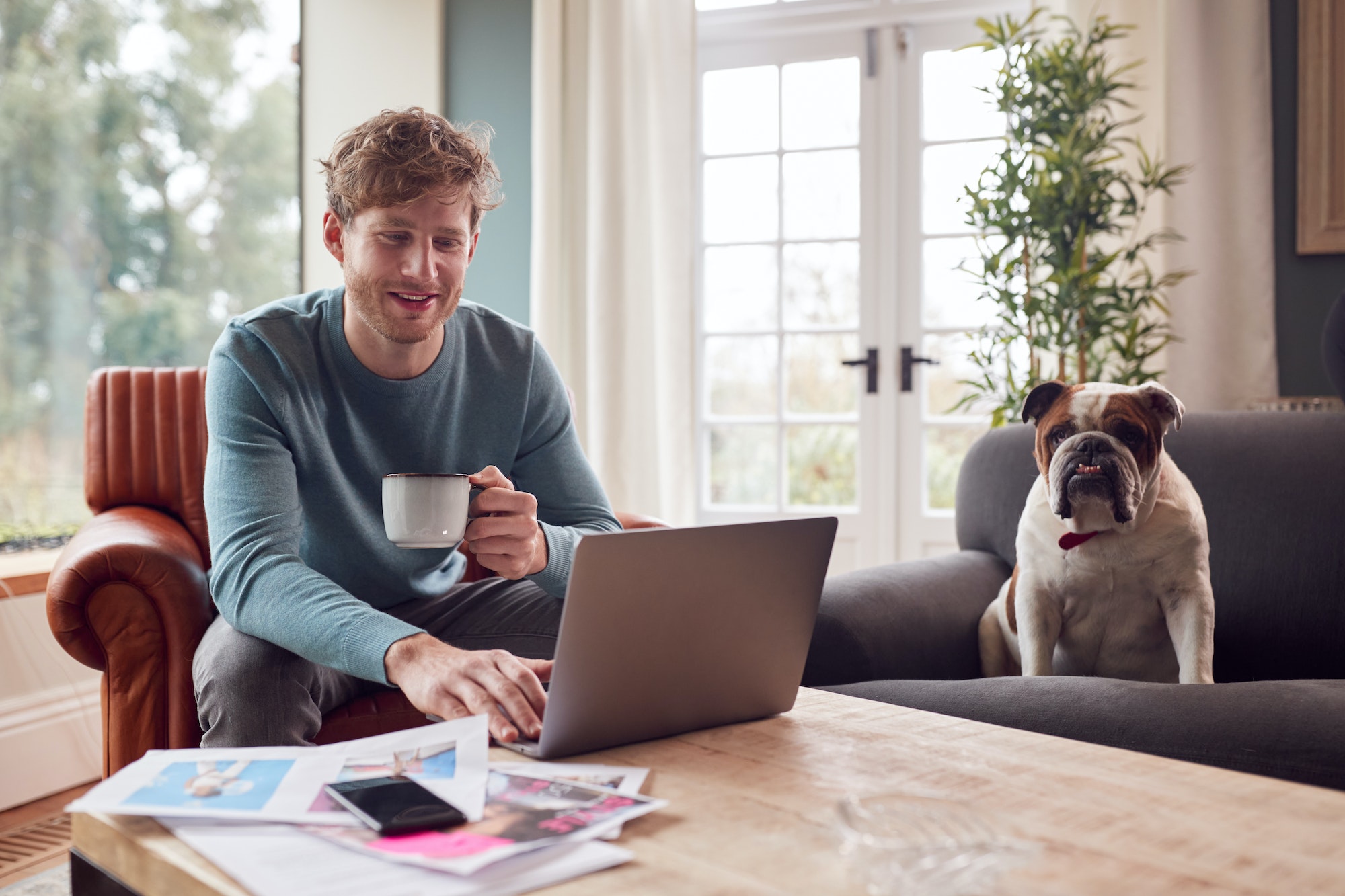 Local Business Marketing: Strategies That Work
As a local business owner myself, I understand the struggles of finding effective marketing strategies that not only work but also set us apart from our competitors. Over the years, I've tried numerous tactics and learned what truly works in today's ever-evolving marketplace.
So, let me share my knowledge with you, as well as some innovative techniques that could give your local business a significant boost.
In this article, we'll dive into proven methods for capturing the attention of potential customers and turning them into loyal clients who can't wait to come back for more.
From optimizing your online presence to leveraging partnerships within your community, these strategies are designed specifically for businesses like yours—those looking to make an impact at the local level while staying ahead of industry trends.
Get ready to breathe new life into your marketing game plan!
Crafting An Effective Website
You know what they say, 'first impressions are everything,' and in the world of local business marketing, your website is often that first impression.
So it's essential to create a site that not only looks great but also functions seamlessly for your customers.
Hiring experts to design an eye-catching layout with easy navigation will make all the difference when it comes to attracting new clients and keeping existing ones happy.
And don't forget about scheduling updates – just like you'd regularly clean and maintain your physical storefront, keeping your digital presence fresh is vital too.
We can't emphasize enough how important it is to have a well-designed website as a cornerstone of your marketing efforts.
But why stop there?
There's so much more potential waiting to be tapped into!
With the ever-growing popularity of social media platforms, these online spaces provide excellent opportunities for reaching out to potential customers and engaging them with innovative content tailored specifically for their needs and interests.
So buckle up; we're diving head-first into utilizing social media platforms next!
Utilizing Social Media Platforms
So, you've realized the potential of social media for your local business marketing efforts – fantastic! Social media platforms such as Facebook, Instagram, and Twitter can be a game-changer when it comes to promoting content and building relationships with your target audience.
Let's dive into three key strategies that will help you make the most out of these powerful tools:
Consistent posting schedule: One of the worst things you can do on social media is to post sporadically or inconsistently. In order to keep your followers engaged and interested in what you have to say, aim for regular posts (daily if possible) at optimal times (when your target demographic is most active online).
Quality over quantity: While posting regularly is important, don't sacrifice quality just to fill up your content calendar. Focus on creating high-quality, engaging content that resonates with your audience.
Engage and interact: Remember that social media is about more than just broadcasting information – it's also an opportunity to connect with customers on a personal level. Respond promptly to comments and messages, ask questions, show appreciation for their support, and even repost user-generated content.
Now that we've covered some essential tactics for utilizing social media platforms effectively let's move forward without hesitation toward our next innovative strategy: leveraging local SEO tactics!
Leveraging Local Seo Tactics
Imagine trying to find a needle in a haystack – sounds impossible, right? Well, that's what it can feel like when your local business is lost among countless others on search engines. Thankfully, we have Local SEO tactics at our disposal to help us amplify visibility and optimize content for better results.
One of the most effective ways to leverage Local SEO is by optimizing your Google My Business (GMB) listing. Think of GMB as your online storefront; it helps potential customers find you easily and learn more about your business.
By keeping your GMB listing up-to-date and engaging with reviews, you're taking important steps towards improving your ranking on search engine results pages (SERPs). Don't forget to include relevant keywords in descriptions, image captions, blog posts or articles related to your business. This will also contribute to boosting your local online presence.
Next on our journey through successful marketing strategies: investing in digital advertising, because even the sharpest needles need a little extra shine!
Investing In Digital Advertising
So, you've been working hard on your local SEO game and are starting to see some great results. But what if I told you there's another way to reach even more potential customers? That's right, it's time for us to dive into the world of digital advertising.
Digital advertising is the perfect complement to your local SEO efforts as it allows you to target a specific audience based on their location, demographics, interests, and behaviors. One popular option is paid search campaigns through platforms like Google Ads or Bing Ads. This type of advertising ensures that your business appears at the top of search results when users look for products or services similar to yours in your area.
Another crucial aspect of digital advertising is content optimization – making sure that every piece of content you produce (whether it be blog posts, social media updates, or website copy) is tailored specifically for your target audience and optimized for maximum visibility online. With both strategies combined, you'll have an unstoppable marketing force driving traffic straight to your doorstep!
And now that we're well-versed in the power of digital advertising let's explore how developing an email marketing strategy can help keep those new customers coming back for more.
Developing An Email Marketing Strategy
So, you've got your local business up and running, but now it's time to take things a step further with an email marketing strategy. Let me tell you – this is a game-changer! Email marketing allows us to connect directly with our customers and prospects, helping us build relationships that ultimately lead to more sales. Trust me when I say building lists and scheduling campaigns are essential components of any successful email marketing strategy.
To help you get started on the right foot, here are three key elements in developing an effective email marketing plan:
Segmentation: Don't just send the same generic emails to everyone on your list. Instead, segment your audience based on their interests, purchase history, or other criteria that make sense for your business.
Personalization: Make sure each message feels like it was written specifically for its recipient by using their name or referencing past interactions they've had with your brand.
Consistency: Stay top-of-mind by sending regular updates so people don't forget about you (but be careful not to overwhelm them!).
With these three points in mind, we can create powerful connections through our inbox that will drive results for our local business.
But why stop there? There's another fantastic way to expand our reach even further: creating influencer partnerships. Let's dive into how we can leverage those relationships next!
Creating An Influencer Partnership
Identifying Influencers can be a tricky process, so it's important to do your research! Start by looking at potential influencers who have a large following and look for those who match your target audience. Once you've identified some possibilities, you can reach out to them to see if they're open to a partnership.
Negotiating deals is a critical part of the influencer partnership process. It's important to be clear about the terms of the agreement, including what type of content will be created, how it will be used, and how much you will compensate the influencer.
Measuring results is the best way to determine if an influencer partnership has been successful. Keep track of metrics such as website traffic, engagement, and overall brand mentions to get a better understanding of the effectiveness of the influencer's efforts.
Identifying Influencers
Imagine being able to tap into the power of someone who already has a strong relationship with your target audience. Sounds great, right?
Well, that's exactly what you can do when you identify and partner with influencers in your community.
Start by attending networking events where potential influencers are likely to gather, whether it's at industry conferences or local meet-ups. Keep an eye on social media for content curation opportunities; if someone is consistently sharing valuable information related to your niche, they might be worth partnering with.
Remember, the goal isn't just to find people who have large followings but rather individuals who genuinely resonate with their followers and whose values align with yours.
Once you've identified these key players, reach out and explore how you can work together to create mutually beneficial partnerships that will boost both parties' visibility and credibility within the market space—without breaking the bank!
Negotiating Deals
Now that you've identified potential influencers and have started building relationships through networking events, it's time to put your skills to the test by negotiating deals for a successful partnership.
As a local business marketing expert, I know how thrilling it can be to strategize and create innovative collaborations with like-minded individuals who share the same passion for growth as you do!
When discussing terms of a partnership, make sure both parties benefit from this union – whether it's through product exchanges or sponsor outreach initiatives.
Remember, the key is to find common ground and establish a win-win situation so that everyone walks away feeling excited about what lies ahead in this influencer journey.
Measuring Results
Now that we've established a solid partnership and have set our win-win terms, it's crucial to keep an eye on the progress of this collaboration.
As a local business marketing expert, I know how important measuring ROI is in determining the success of your influencer partnerships.
Tracking metrics such as engagement rates, website traffic, and sales conversions will provide valuable insights into what works and where adjustments may be needed.
Remember, innovation thrives when we're willing to adapt and learn from the results we see!
So stay engaged with your influencers and their audiences, analyze those numbers together, and watch as both parties reap the benefits of a well-executed partnership strategy.
Hosting Events In Your Community
Now, let's talk about hosting events in your community.
One of the most effective ways to market your local business is by engaging with and giving back to the people around you. By organizing and sponsoring community events, you'll not only be promoting your brand but also strengthening relationships within your neighborhood. These gatherings provide fantastic networking opportunities for both you and your potential customers. Plus, they're a great way to showcase what makes your business special while creating lasting impressions.
Consider partnering with other local businesses or organizations when planning these events, as it allows everyone involved to benefit from increased exposure and foot traffic. Remember that innovation is key – think outside-the-box when brainstorming event ideas that will truly capture the hearts of attendees!
From charity fundraisers to art workshops, there are endless possibilities for unique experiences that can create buzz around your brand. And once you've got their attention, keep them coming back through offering promotions and specials tailored just for them… but we'll get into more on that in our next section!
Offering Promotions And Specials
Imagine your business as a magnet, attracting customers from all directions. One of the most powerful ways to enhance this magnetic pull is by offering promotions and specials that entice people into stepping through your doors or clicking on that 'buy now' button. It's human nature for us to be drawn towards deals and discounts – after all, who doesn't love feeling like they've scored a bargain?
To amplify the emotional appeal of your promotional offers, consider incorporating these five strategies:
Limited-time discounts: Create urgency with limited-time offers, making customers feel like they're part of an exclusive group.
Loyalty rewards programs: Show appreciation for repeat customers by rewarding their loyalty with special perks and incentives.
Price comparisons: Showcase how much more affordable your products or services are compared to competitors' offerings.
Discounting prices on bundled items: Encourage larger purchases by offering attractive savings when buying multiple items together.
Seasonal sales & events: Capitalize on holidays and seasonal trends to engage shoppers during peak times.
Remember, discounting prices should not compromise the quality of your product or service; instead, focus on highlighting value in comparison to other options available in the market.
By implementing these promotional tactics skillfully, you can foster excitement among potential patrons while securing long-term relationships with existing ones.
As you continue building momentum with these irresistible offers, it's time to shift gears toward another vital aspect of local business marketing: creating an impressive online reputation that speaks volumes about your brand's credibility and reliability.
Creating An Impressive Online Reputation
Now that we've discussed some effective local business marketing strategies, let's dive into one of the most important aspects: creating an impressive online reputation.
I can't stress this enough – in today's digital age, your online presence is crucial for attracting customers and building credibility. A strong online reputation not only makes your business stand out from the competition but also helps to establish trust with potential clients.
One way to achieve this is by optimizing visibility on search engines and social media platforms through SEO techniques and engaging content. Remember, it's essential to keep up-to-date with industry trends and continuously innovate how you present yourself online. By doing so, you'll be able to effectively showcase what sets your business apart from others while also demonstrating expertise within your field.
Next up, we'll explore the importance of engaging with your customers in a meaningful way – stay tuned!
Engaging With Your Customers
How can you keep your customers coming back for more? Engaging with your customers is the key to building long-lasting relationships and optimizing customer service.
In today's fast-paced world, it's crucial to stay connected with your customers by showing genuine interest in their needs, preferences, feedback and concerns. One effective way of doing this is through social media platforms like Facebook, Instagram, and Twitter. By consistently posting engaging content that resonates with your audience – such as special promotions, behind-the-scenes glimpses into your business operations or even sharing relatable stories about overcoming challenges – you'll not only capture their attention but also cultivate a loyal following.
Maximizing visibility doesn't stop at online interactions; it should extend offline too! Participate in community events or host workshops related to your industry where potential customers can learn new skills while getting acquainted with your brand.
Remember, fostering meaningful connections goes beyond just answering questions or resolving issues; it entails demonstrating empathy and making people feel heard and understood. As you continue strengthening these bonds, word-of-mouth marketing will inevitably follow suit – which brings us to our next strategy: utilizing print media.
Utilizing Print Media
Now that we've covered some of the basics, let's dive into a strategy you might not have considered: utilizing print media! You may be thinking, 'Wait a minute, isn't print dead?' Not at all – in fact, as digital marketing becomes more saturated, there has been a resurgence in using traditional print design methods to stand out. In today's world where online ads are often overlooked or blocked, direct mail and other forms of printed advertising can actually give your business an edge.
Here are three ways to make the most of print media for local business marketing:
Direct mail: Reach potential customers with targeted postcards or flyers right in their mailbox.
Local newspapers and magazines: Place eye-catching ads in publications your target audience is likely to read.
Branded materials: Carry your branding across physical items like letterhead, business cards, and even promotional giveaways.
When it comes to creating effective print designs, remember that less is more. Keep things simple and ensure that your message is clear and easy to understand. By incorporating memorable visuals along with compelling offers or incentives, you'll pique the interest of recipients and drive them towards engagement with your brand.
So go ahead – give these strategies a shot and watch how they complement your existing marketing efforts while bringing new attention to your local business. And speaking of incentives…
Offering Referral Programs
Now that we've covered some great strategies for local business marketing, let's dive into one of my personal favorites: offering referral programs.
This tactic is all about building trust and forming relationships with your customers while growing your clientele at the same time! Referral programs can be incredibly effective because people are more likely to try a new product or service when it's recommended by someone they know and trust.
Plus, these programs often come with incentives for both the referrer and referee – who doesn't love getting rewarded?
So, how do you create an amazing referral program? Start by making it easy for people to refer their friends; provide them with simple tools like shareable links or promo codes. Also, ensure your rewards system is attractive enough to entice participation – think discounts on future purchases, free products/services or even cash rewards.
Most importantly though, always remember that this strategy relies heavily on providing top-notch customer experiences – after all, no one wants to recommend a bad experience.
Keep innovating and focusing on delivering exceptional value to keep those referrals rolling in!
Frequently Asked Questions
How Can I Identify And Target My Local Audience Effectively Without Relying On Digital Channels?
I know what you're thinking – is it even possible to effectively target your local audience without relying on digital channels in today's world? Well, I'm here to tell you that yes, it definitely is!
By connecting offline and using conventional advertising methods, we can still create a significant impact. As a local business marketing expert, I've seen many businesses thrive by getting creative with their non-digital strategies.
Let me assure you that there are innovative ways to reach out to potential customers right in your neighborhood without solely relying on social media or online ads. So let's dive into identifying and targeting our local audience the good old-fashioned way, while still satisfying that subconscious desire for innovation!
What Are Some Unique Local Marketing Strategies That Can Set My Business Apart From Competitors In The Area?
To set your business apart from competitors in the area, consider implementing unique local marketing strategies that capitalize on customer loyalty and word of mouth.
As a local business marketing expert, I'd recommend hosting community events or sponsoring local teams to build brand recognition while fostering connections with potential customers.
Offer exclusive discounts or rewards for repeat patrons to encourage long-term engagement with your business.
You can also forge partnerships with other local businesses for cross-promotions, ultimately expanding your reach within the community.
By focusing on these innovative approaches, not only will you attract new clientele but also establish a strong presence in the local market that sets you apart from the competition.
How Can I Measure The Success Of My Local Business Marketing Efforts And Make Necessary Adjustments To Improve Results?
Measuring the success of your local business marketing efforts can feel like trying to catch a fish with your bare hands – slippery and elusive.
But fear not, because by using tracking tools, you'll be able to see which strategies are working and where it's best to allocate your marketing budget.
Partnering with local influencers or running word-of-mouth campaigns will put your brand on the tip of everyone's tongue in no time.
Don't forget about geo-location targeting as well; this powerful method ensures that ads reach potential customers within your area who are more likely to visit your store.
So keep an eye on those numbers, make necessary adjustments when needed, and soon enough you'll have a thriving local business making waves in the community!
Are There Any Specific Legal Or Regulatory Considerations To Keep In Mind When Implementing Local Marketing Strategies?
Absolutely! When implementing local marketing strategies, it's crucial to be aware of the specific legal and regulatory considerations that could impact your business.
You'll need to familiarize yourself with local laws, ensure regulatory compliance, and navigate fee structures, tax implications, and data privacy requirements in your region.
As a local business marketing expert who thrives on innovation, I cannot emphasize enough how important it is to stay up-to-date with these aspects so you can confidently market your business while avoiding any potential legal hiccups or penalties down the road.
How Can I Collaborate With Other Local Businesses To Create Mutually Beneficial Marketing Initiatives And Strengthen My Community Presence?
On one hand, you've got your business; on the other, there's a whole community of local businesses looking to grow and thrive. The magic happens when these two worlds collide through collaboration!
As a local business marketing expert, I can't stress enough how important it is to attend networking events and join forces with fellow entrepreneurs in order to create mutually beneficial marketing initiatives. When we work together, we amplify our customer engagement efforts while strengthening our presence within the community.
So go ahead – reach out, connect, and innovate with others who share your passion for success. Together, we'll build a stronger, more vibrant local economy that benefits everyone involved.
Conclusion
In conclusion, local business marketing is like cultivating a lush garden in your own backyard. With the right tools and strategies, you can help your business flourish while strengthening its roots within the community.
By identifying and targeting your audience effectively without relying solely on digital channels, you can create an intimate connection with customers who will appreciate the unique qualities of your homegrown enterprise.
As you nurture these relationships through creative, locally-focused marketing initiatives that set you apart from competitors, remember to measure their impact and adapt accordingly. Like tending to delicate flowers, success often requires patience and careful attention – but with time, even the smallest seeds can grow into thriving plants that add beauty and value to their surroundings.
Finally, don't be afraid to cultivate partnerships with neighboring businesses; together, you can strengthen each other's branches and share in the fruits of collaboration. This interconnected web of support not only benefits individual enterprises but also contributes to a vibrant community ecosystem where everyone has room to bloom.
So roll up those sleeves and dig deep – for by investing in local business marketing today, we sow the seeds for bountiful harvests tomorrow.
Related Posts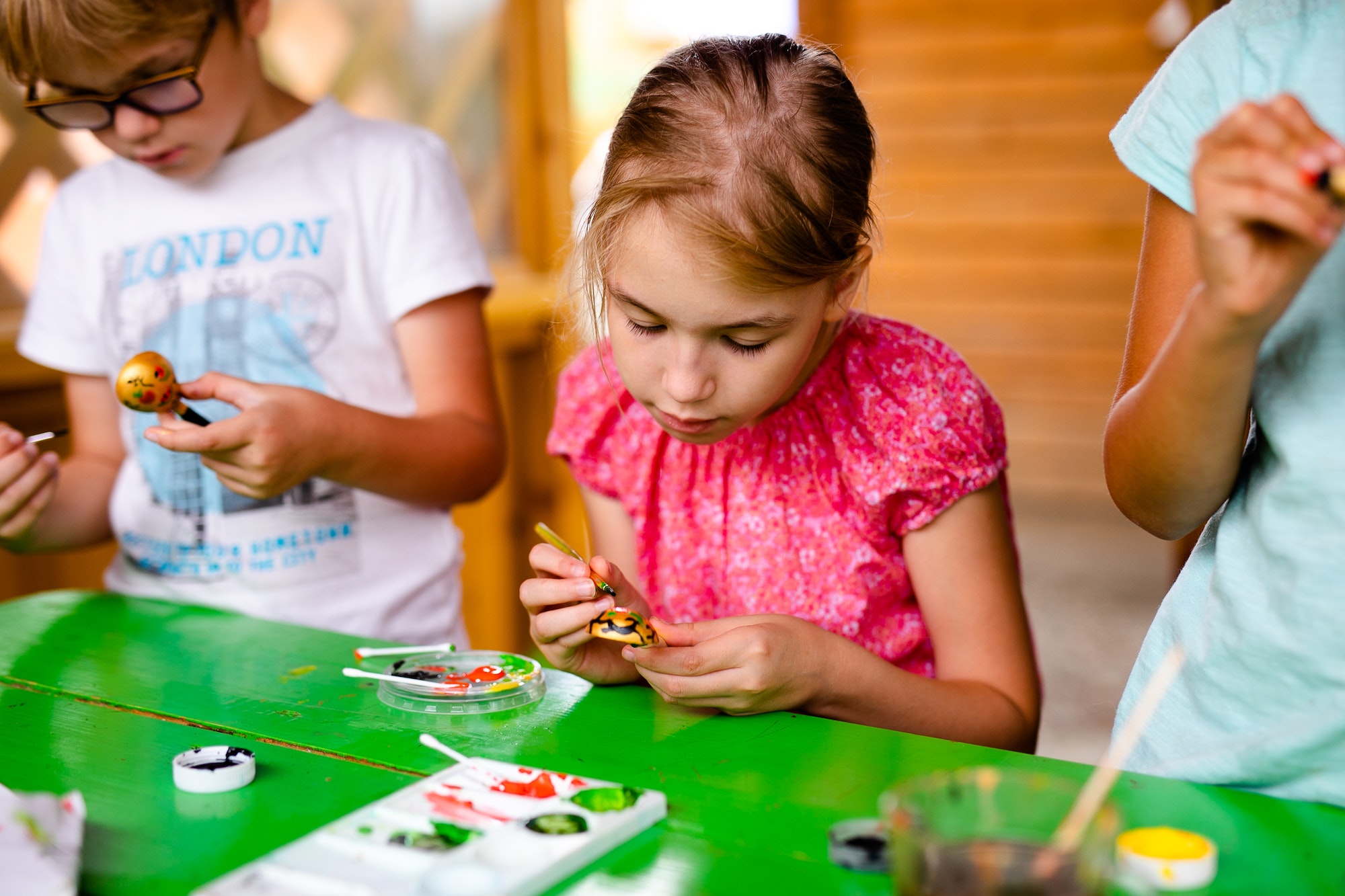 The Importance Of Community Involvement For Local Business Owners As a local business owner, I've always believed that the key to success goes beyond just providing great products or services. It's about being an active…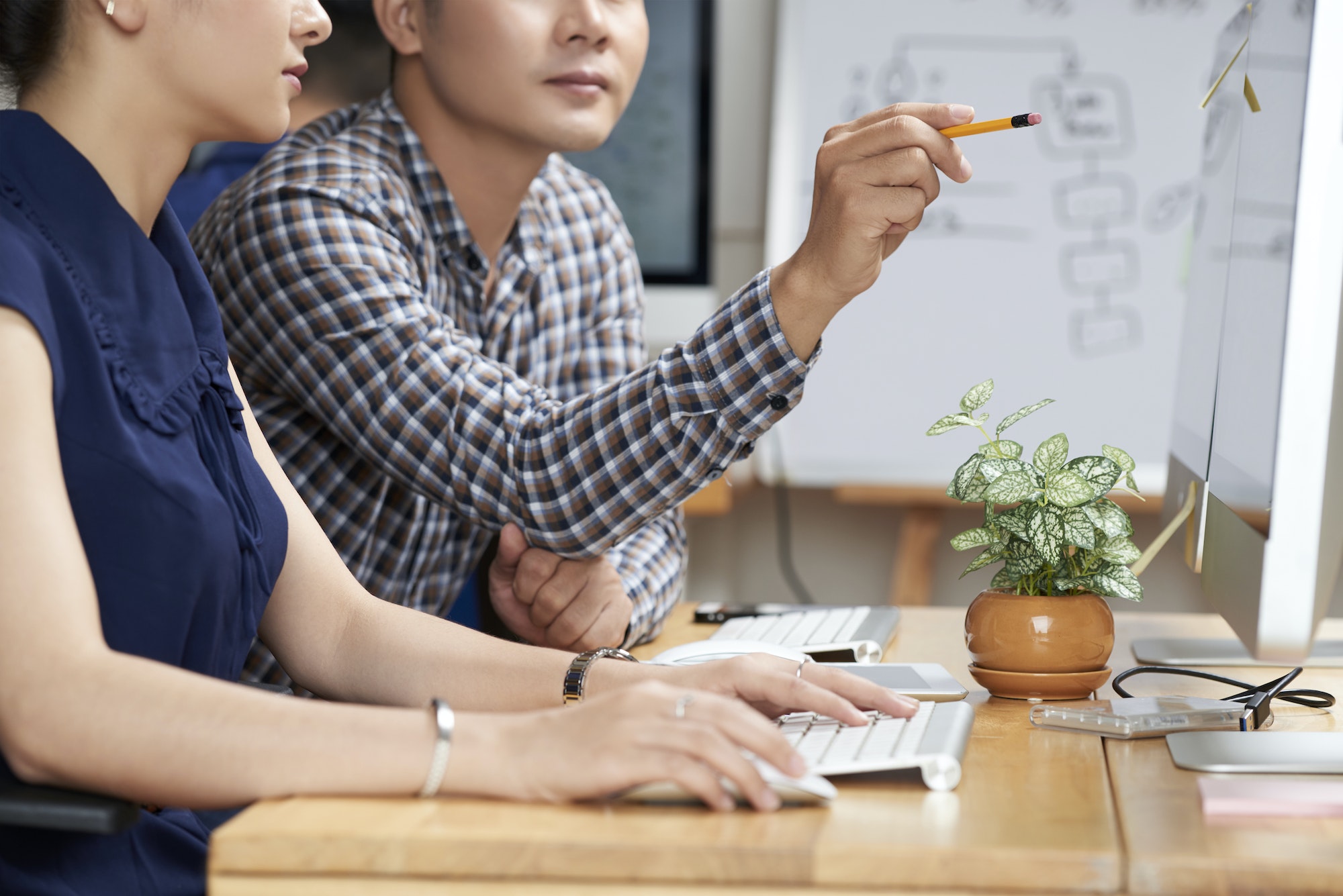 The Benefits Of Targeted Advertising For Local Businesses As a local business owner, I know firsthand how crucial it is to stay ahead of the competition and keep customers coming through the door. One powerful…
👇 Book Your Free Consultation
Local Business Heroes 'Go' Platform Replaces Over 20 Other Software
It is everything your small business needs to compete, all in one place so you can convert more customers and grow your business without tech overwhelm.