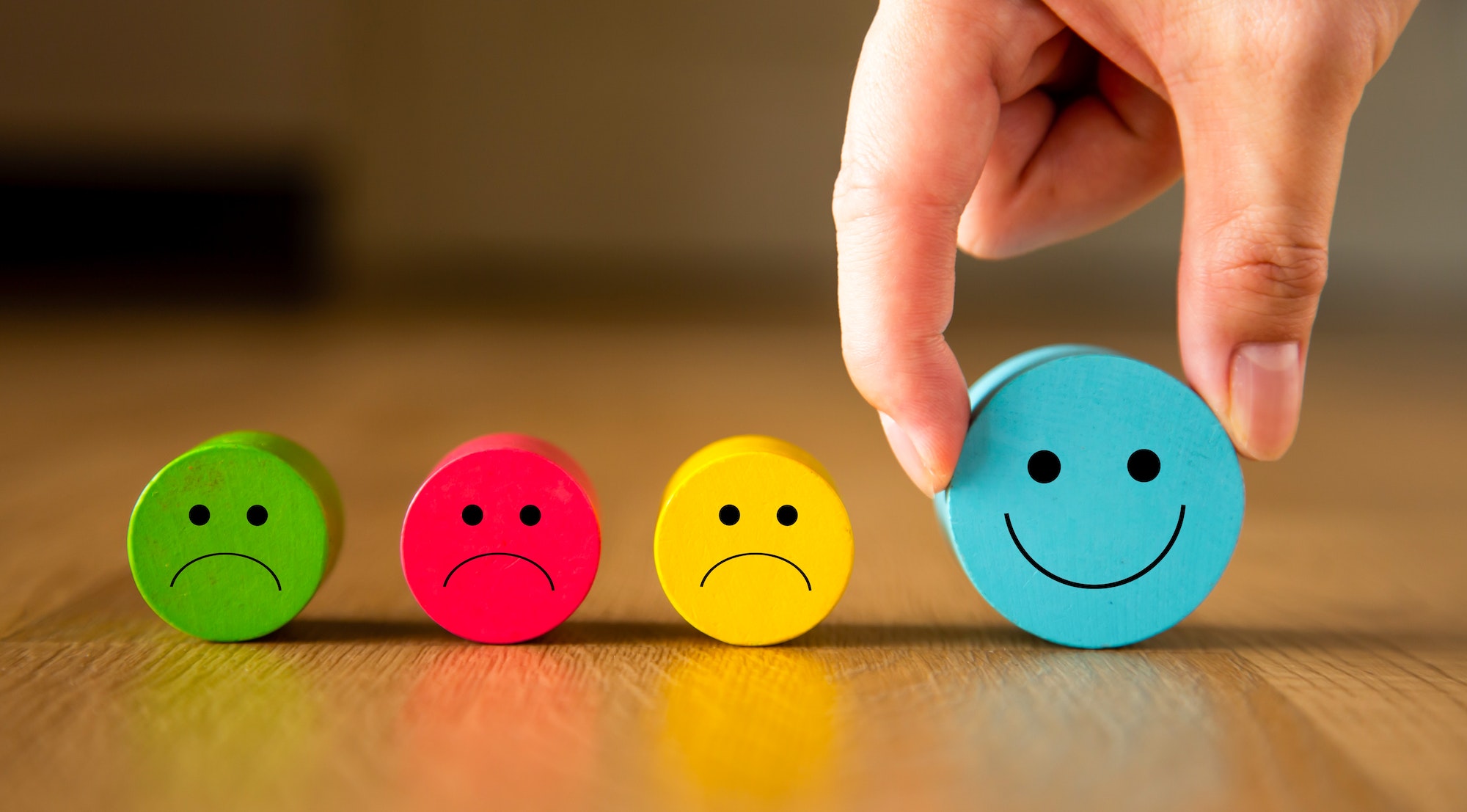 10 Tips For Successfully Managing Your Local Business's Online Reputation
If you're a local business owner, having control of your online reputation is critical to success. You need to be proactive in managing and controlling what people are saying about your brand online. Having an effective strategy for maintaining your online reputation can make the difference between failure and success.
As an online reputation management specialist, I know that successfully managing your company's digital presence requires more than just posting good content – it takes planning, effort and dedication. In this article I'll share ten tips for successfully managing your local business's online reputation. By following these tips, you'll be able to better understand how people perceive your business on the internet and take steps to improve or maintain your positive image.
In today's world of social media and search engine rankings, it pays to stay one step ahead when it comes to protecting your company's reputation. With the right strategies in place, you can ensure that customers have only great things to say about your brand – both offline and online! So let's dive into my top 10 tips for effectively managing the public perception of your local business.
Definition Of Online Reputation Management
Online Reputation Management (ORM) is like a barometer of success for local businesses. It's the measure of how well your business is perceived and regarded online by customers, peers, and competitors alike. Defining ORM means understanding that it encompasses all aspects of monitoring, managing, and improving your online reputation so you can increase visibility, credibility, and profitability.
When defining online reputation management specifically to local businesses, we're talking about actively taking steps to protect against negative feedback or reviews. In addition to this crisis management element, proactive ORM activities also help foster positive customer relationships through consistent messaging across multiple channels such as social media accounts and website content.
But perhaps one of the most beneficial elements of professional ORM services for local businesses involves leveraging their brand presence within search engine results pages (SERPs). By devising an effective SEO strategy tailored to their target audience, small business owners can ensure they're ranking above any potentially damaging content in SERPs while making sure potential customers are seeing favorable information first when searching for their company name.
At its core, ORM helps build trust with current customers and attract new ones by enabling local businesses to control how others perceive them on the web – something essential for any organization looking to establish a successful digital footprint in today's competitive market environment. With this understanding in mind let's talk about why professional ORM services may be necessary for effectively managing a business' online reputation…
Benefits Of Professional Orm Services
If you are a local business owner, hiring professional online reputation management (ORM) services can provide several benefits to your organization. With the right strategies and guidance in place, ORM professionals can help enhance your business's image while increasing its visibility on the internet. Here are some of the primary advantages of working with a professional ORM service:
Business Image Enhancement – Professional ORM services specialize in managing your online reputation so you don't have to worry about negative content appearing at the top of search engine results pages. They use techniques such as SEO tactics, organic marketing campaigns, and link building to ensure that positive reviews show up first when people conduct searches for information related to your company or brand.
SEO Strategies Benefits – By utilizing effective SEO strategies, a professional ORM service will help improve visibility for both your website and social media accounts by optimizing them for targeted keywords associated with your industry or product/service offerings. This helps boost traffic from potential customers looking for what you offer and ultimately leads to more sales conversions.
Local Business Reputation Management – Finally, an experienced ORM team will be able to monitor any news stories or other content involving your brand name and take action if necessary in order to maintain a positive impression among current and prospective customers. This includes responding quickly to customer inquiries and addressing customer complaints before they become public knowledge; this ensures that only favorable press is associated with your company's name over time.
Overall, it pays to invest in quality professional ORM services in order to protect and promote the integrity of your local business's online presence. Strategies used by these companies go beyond simple keyword optimization – they also involve actively monitoring conversations taking place around topics relevant to you so that any issues can be addressed promptly before they grow into bigger problems down the line. Moving forward, developing and implementing a comprehensive plan for enhancing your business's image should always include investing in quality professional ORM services which can make all the difference between success and failure in today's digital world. Now let's move onto discussing strategies for enhancing your business's image further!
Strategies For Enhancing Your Business'S Image
Enhancing your business's image is a key element of successful online reputation management. With the right strategies, you can boost credibility and trust for your local business in its respective market place. Here are four important steps to help enhance your business's image:
First, cultivate relationships with customers by engaging them through social media channels such as Twitter and Facebook. Posting content that is relevant to your target audience will build trust and loyalty among potential customers. Additionally, responding quickly to customer inquiries or complaints demonstrates that you care about their experience and value their feedback. This effort will go a long way in helping establish positive relationships between your company and consumers.
Second, manage your presence across multiple platforms in order to strengthen brand recognition. Utilize all available digital marketing tools to create effective campaigns that highlight both the quality of products/services provided by your business as well as how it stands out from other competitors in the space. Furthermore, focus on delivering helpful information rather than simply advertising yourself which helps maintain an ethical standard for any company looking to grow its presence online.
Third, invest time into building up an extensive network of contacts within the industry whose opinions matter most – experts, influencers, bloggers etc… Reaching out for advice or collaborations often leads to more opportunities down the line if managed correctly. Remember that having strong connections matters when managing one's reputation; these people serve as advocates who can provide valuable insight while also promoting awareness of what you have to offer.
Finally, be proactive when addressing negative comments or reviews – own up responsibility where needed and do not shy away from apologizing if necessary even though mistakes may happen occasionally along the journey. Transparency should always be kept at top priority since this fosters goodwill amongst customers who appreciate being informed about issues they might encounter with their purchases or services rendered by businesses like yours.– Being open-minded and willing to take constructive criticism serves as an invaluable lesson towards improving operations over time while simultaneously enhancing perceptions associated with your particular organization's public profile!
With these strategies employed effectively, you can confidently move forward knowing that you're taking the essential steps required for creating a solid foundation upon which success can thrive – now let's look at how we can monitor and analyze results…
Monitoring And Analyzing Results
Managing a business's online reputation is like steering a ship into the harbor. You have to stay vigilant and attentive, constantly monitoring the waters around you for signs of trouble that could threaten your success. To ensure the safety of your company's online presence, it is important to monitor and analyze any results from previous campaigns so that you can make informed decisions about future strategies.
| Activity | Timeframe |
| --- | --- |
| Monitor Results | Monthly/Quarterly |
| Analyze Results | Monthly/Quarterly |
| Monitor Analytics | Weekly/Monthly |
| Analyze Analytics | Weekly/Monthly |
| Track Results | Daily |
By paying attention to analytics such as website traffic, social media engagement rates, or total brand mentions on different platforms, companies are able to gain valuable insights into how their content is being received by customers. Additionally, tracking progress over time allows businesses to identify areas where they may need to adjust their approach in order to better reach their target audiences. Through careful analysis of past performance indicators, organizations can then plan more effective marketing initiatives going forward.
Staying on top of data points also helps marketers keep up with ever-changing trends in consumer behavior and preferences; this enables them to adapt their tactics quickly in order to maximize impact and ROI. Ultimately, staying ahead of the curve when it comes to measuring outcomes will help brands navigate today's competitive digital landscape while ensuring optimal visibility. With an understanding of what works best for their particular audience, companies can craft more successful strategies moving forward – ones which build positive reviews and engagement.
Building Positive Reviews And Engagement
As an online reputation management specialist, I understand the importance of building positive reviews and engagement for a local business. Positive customer experiences are essential to reputation building in today's digital world. Achieving high levels of customer satisfaction will result in more customers leaving positive reviews about your business online.
Therefore, it's important to focus on providing exceptional services or products that make customers happy. This way, they'll be motivated to leave good feedback about their experience with your local business. You can also incentivize customers by offering them rewards for submitting favorable reviews, such as discounts or coupons for future purchases.
Additionally, you should aim at engaging with your customers through social media platforms like Facebook and Twitter regularly. Posting helpful content related to what your business offers is a great way to connect with people who have similar interests or needs as you do. Interacting with these potential clients shows them how much you care about their opinions and desires which may lead to higher levels of trustworthiness among consumers.
Finally, businesses must stay up-to-date on the latest trends in order to create successful marketing campaigns that attract new prospects while increasing customer loyalty and boosting sales figures. By following these tips and utilizing modern technology tools, businesses can achieve better results when it comes to gaining positive reviews and increased customer engagement – all of which contribute towards optimizing an organization's online visibility and improving its overall reputation. Transitioning seamlessly into the next step: responding to negative feedback…
Responding To Negative Feedback
Negative feedback can be likened to a virus, spreading quickly and causing considerable damage if left unaddressed. As a business owner, it's important to take proactive steps to respond effectively in order to protect your online reputation. There are several reputation management techniques you should employ when dealing with customer complaints or negative reviews online.
First of all, responding promptly is key. Customers expect a reply within 24 hours from their initial contact; any longer and they may feel neglected. When crafting responses, be mindful of the language used – remain professional at all times and never resort to personal attacks or name-calling as this will only fuel the fire further. Acknowledge customers' concerns, apologize for any shortcomings on your part, and provide solutions wherever possible. It's also worth remembering that some issues may be better handled offline rather than engaging in public debates on social media platforms such as Twitter or Facebook; offer an email address or telephone number where customers can contact you directly instead.
It might also help to create a 'template' response that employees can use when replying to customer comments – just make sure these are tailored depending on the situation so they don't come across as robotic or generic! Encourage staff members to become familiar with review management systems like Google My Business (GMB) so they know how best to handle reports flagged by platform moderators too. You could even think about setting up automated emails that send out after purchase surveys asking customers for their opinion – this way you'll get honest feedback early on before things escalate into something more serious down the line.
Don't forget that not every piece of criticism needs addressing publicly either; sometimes it's enough simply to thank people for their input privately before taking action behind closed doors where necessary. At its core, effective reputation management is about being open-minded and prepared for anything: if you approach each incident with professionalism and empathy then chances are you'll soon find yourself navigating through challenging situations with ease! With the right attitude in place, leveraging social media for promotion becomes much simpler as well – but we'll cover this topic next time around!
Leveraging Social Media For Promotion
Social media is a powerful tool for businesses to promote their brand and build an online reputation. Leveraging social media can be instrumental in helping local business owners constructively manage their online presence, so it's important to understand how to use this platform effectively.
The first step in leveraging social media for promotion is creating a strategy and goal-setting. Businesses should think about what type of content they want to produce, when and where they will post it, who their target audience is, and which platforms are the most suitable for them. Having clear objectives ensures that any time spent on social media provides maximum benefit for the company.
Once you have established your goals, focus on producing quality content that resonates with your target audience. It's essential to give customers something of value such as helpful tips or interesting information related to your industry. This not only helps enhance your online reputation but also serves to build trust among potential clients. Additionally, remember that having an active presence on social media shows people that you are engaged with current events and up-to-date with industry trends.
Finally, don't underestimate the importance of responding quickly and professionally to customer inquiries or complaints posted on your pages or elsewhere online. Taking measures like these demonstrate that you take customer service seriously and care about maintaining a good local business reputation – both of which help boost public perception of your company over time.
Developing a crisis plan is key component of managing any local business's online reputation; let's discuss strategies for doing just that next!
Creating A Crisis Plan
Now that you have successfully leveraged social media for promotion, it's time to look at how to create a crisis plan. As an online reputation management specialist, I understand the importance of having a well-crafted plan in place should your local business face any type of reputation crisis.
Creating a comprehensive reputation management plan can be daunting, but taking small steps will pay off in the long run. Your first step is understanding what types of events could cause a potential online reputation crisis. Depending on the size and scope of your local business, these circumstances may include customer service issues, negative reviews or even employee misconduct. It's important to consider each one carefully and make sure you know how to handle them if they do occur.
Once you have identified potential risks, start planning out strategies for responding quickly and effectively when faced with an online reputation crisis. This includes developing clear messaging about the situation and preparing statements from key leadership members who are involved with the issue. You'll also want to set up processes for monitoring social media channels so that you can respond promptly to any questions or comments related to the incident. Additionally, it's important to reach out directly to those affected by the crisis and provide support in whatever way possible – this will help restore trust between your customers and your brand over time.
Finally, take some time periodically reviewing your existing plans as well as creating new ones as needed – doing so ensures that all stakeholders within your organization are aware of their roles during a potential online reputation crisis and keeps everyone prepared should something unexpected happen. Utilizing SEO tactics such as keyword targeting and link building can further assist in mitigating damage done due to unfavorable publicity or other forms of digital disruption—but more on that later!
Utilizing Seo Tactics
As a local business, success depends on utilizing the right search engine optimization (SEO) strategies. SEO is an essential tool for managing your online reputation and improving visibility in local searches. To start, website optimization should be one of your highest priorities. This involves optimizing titles, tags, and content to ensure that it is properly indexed by search engines and easily found by customers. Additionally, keyword research can help you understand which terms are most likely to bring visitors to your website from organic searches. Content marketing also plays a crucial role in increasing traffic. By regularly creating fresh content around relevant topics related to your business and target audience, you'll draw more potential customers to your site through both paid and organic results.
When developing an SEO strategy for your local business's online presence, make sure to measure progress along the way so that you know what works best for driving qualified leads and where improvements need to be made. Monitor page rankings using analytics tools such as Google Search Console or Moz Pro – this will give insight into how well each element of your SEO strategy is performing relative to competitors in the same sector who use similar tactics. Through tracking performance metrics like click-through rate (CTR), organic impressions, and engagement rate over time, you'll gain valuable insights into what resonates with audiences across different markets when targeting keywords related to your products or services. With this information at hand, you can identify areas where additional optimizations may be necessary or refine existing approaches for greater effectiveness. Transitioning seamlessly into measuring success…
Measuring Success
Now that you have implemented SEO tactics to optimize your local business's online reputation, it is important to measure the success of these efforts. Some may think this process might be too complex or not worth the effort; however, quantifying and measuring your progress can help provide insight into areas for improvement as well as a better understanding of what works best. Tracking your reputation will allow you to identify successes and failures quickly so that changes can be made efficiently in order to maximize positive outcomes.
One way to measure success is by analyzing relevant metrics such as engagement rates, followers, website traffic and clicks. By combining quantitative measures with qualitative feedback from surveys or focus groups, you can gain an accurate assessment of how customers perceive and interact with your company's online presence. Additionally, when tracking sentiment towards your brand on social media platforms such as Twitter or Facebook, use natural language processing tools like sentiment analysis to accurately gauge consumer opinion.
In addition to monitoring customer feedback, another method for assessing online reputation management (ORM) performance is benchmarking. Comparing yourself against competitors in similar industries allows businesses to observe other companies' strategies while simultaneously setting goals for their own operations. You should also review past campaigns regularly and track historical data over time which helps determine whether current initiatives are meeting desired objectives or if adjustments need to be made accordingly.
Ultimately, having a clear picture of where your business stands compared to others gives invaluable insights into how successful ORM efforts actually are—and more importantly—where improvements must still be made in order for local businesses succeed in the digital age landscape. Taking the time now to monitor key performance indicators will pay off later ensuring maximum ROI from all future investments related to managing an organization's online profile.
Frequently Asked Questions
What Is The Best Way To Respond To A Customer Complaint Online?
Responding to customer complaints online can be a tricky situation for local businesses. It's important to remain professional and positive in order to maintain your business's reputation. Here are some tips that will help you handle customer complaints effectively:
Address the issue promptly – Responding quickly shows customers that their concerns are taken seriously.
Be understanding and empathetic – Put yourself in the shoes of the customer, which will help you understand where they're coming from and provide an appropriate response.
Keep it civil – Refrain from engaging in a back-and-forth argument with the customer as this could damage your reputation further. Instead, focus on resolving their complaint.
Offer solutions – Make sure your response provides helpful advice or potential solutions to address the problem.
When responding to customer complaints online, it is essential to stay professional at all times. Avoid being defensive or making excuses as it won't do anything to improve your relationship with them. Additionally, try to keep your responses short and concise; lengthy explanations may just make things worse. Furthermore, if possible, offer compensation such as discounts or refunds so that customers feel valued and appreciated by your company. This can help create goodwill among current customers while also attracting new ones with positive reviews of your services.
The most important thing when dealing with negative feedback online is not to take criticism personally but rather use it constructively as an opportunity for growth and improvement within your business operations. By taking steps towards addressing issues openly and honestly, businesses can build trust with their customers and show that they care about providing quality service each time they interact with them – something that will go a long way towards maintaining a good online reputation over time!
How Do I Set Up An Online Reputation Management System?
When it comes to managing your local business's online reputation, setting up an effective reputation management system is essential. An online reputation management strategy can help you monitor customer interactions and respond to negative reviews in a timely manner. But how do you set up the right system?
First of all, choose an appropriate online review management platform that meets the needs of your local business. Establishing policies around responding to positive and negative feedback should be part of this process. You'll also want to get into the habit of regularly monitoring both online reviews and social media conversations about your company. This way, you can quickly address any grievances before they become bigger issues.
Once you have established an online reputation monitoring program, make sure you are keeping track of key metrics such as sentiment analysis or net promoter scores. Analyzing these numbers will give you valuable insight into overall customer satisfaction with your brand and products/services. Additionally, develop a clear plan for responding promptly and appropriately when customers complain or post negative reviews on sites like Yelp or Google Maps. A well-crafted response can go a long way toward improving customer relations while demonstrating good faith efforts by your business.
Finally, invest in automated solutions that alert you whenever there's activity related to your business's name or other keywords associated with it. By staying vigilant and acting swiftly when necessary, you can ensure that potential customers see only the best side of your local business across various digital channels.
What Is The Best Way To Promote My Business Using Social Media?
Navigating the digital world can be a daunting task for local businesses seeking to promote their businesses online. With the right guidance and knowledge, however, you'll soon discover that social media promotion is an invaluable tool in your marketing arsenal. As an online reputation management specialist, I've seen firsthand how local businesses have successfully leveraged social media campaigns to increase visibility and grow their customer base.
The key to success with any online promotion strategy is understanding which platforms are best suited for your particular business. A one-size-fits-all approach rarely produces desirable results; instead, it pays dividends to research what kinds of content resonate best on each platform so you can tailor your messages accordingly. For instance, Twitter may be ideal for short announcements or news updates while Facebook could offer more engaging opportunities through video posts or contests. Whatever you decide upon, make sure your message matches up with the expectations of the platform's user base – otherwise you risk alienating potential customers before they even get a chance to learn about what makes your business unique.
When crafting these strategies, don't forget to include specific calls-to-action such as "like us on this page," "subscribe here" or "sign up now". Doing so gives followers a clear path towards becoming lifelong patrons of your company – something which every small business should strive for! But remember: it's all too easy to become overwhelmed by the sheer magnitude of tasks needed to stay ahead in today's competitive landscape. Keep things simple and focus only on activities that produce tangible results; if something doesn't appear to be working after a certain amount of time then try something different until you find what works best for your individual situation.
Local business advertising has never been easier than it is today thanks largely due to advancements in technology over recent years. Take advantage of these opportunities and start promoting yourself online using effective social media campaigns – trust me when I say there's no better way for local businesses like yours to quickly build brand awareness amongst consumers!
How Do I Measure The Success Of My Online Reputation Management Efforts?
Measuring the success of your online reputation management efforts is a crucial part of managing your local business's online presence. With customers increasingly relying on online reviews to make decisions, it's important to understand how effective your approach is in order to maintain and strengthen your digital footprint. Here are some helpful tips for assessing the success of your efforts:
Measure the number of positive online reviews you receive each month
Track website visits or downloads related to promotions you've run
Identify trends in customer feedback across social media platforms
As an online reputation management specialist, I recommend actively monitoring both quantitative and qualitative data points when evaluating the effectiveness of your strategy. Quantitative metrics can provide insight into things like total reach, engagement rates, and follower counts; whereas qualitative measures such as sentiment analysis can tell us more about what people think about our brand. By looking at both types of data together, we get a clearer picture of how successful our campaigns have been in improving our overall reputation.
It's also important to remember that measuring success isn't just limited to tracking numerical values – there are other ways that you can evaluate progress. For instance, if you see an increase in organic web traffic or inquiries from potential customers after running a promotion, then this could be seen as evidence that your efforts have paid off. Similarly, if you find yourself featured prominently in industry news sources then this could indicate increased recognition among target audiences. All these different elements put together will help paint a comprehensive picture of how successful you've been in managing your company's online presence.
By understanding which strategies work best for promoting their business and strengthening their online reputation, businesses can better tailor their approaches moving forward and maximize their results with minimal effort. This way they can ensure they're staying ahead of the competition while providing meaningful value to their current and prospective customers alike!
What Are Some Tips For Building Positive Reviews?
As an online reputation management specialist, I understand the importance of building positive reviews and managing customer review. Building strong relationships with customers is key in increasing your business's positive reviews, so it's important to be proactive when developing a strategy for gaining more customer feedback. Here are some tips that can help you build up positive reviews for your local business and increase your success rate:
First, focus on creating great experiences for your customers. Making sure they have a pleasant experience every time they interact with your business will go a long way towards creating loyal customers who are likely to leave good reviews about their experience. Try to tie each interaction back to something special or unique that you offer – this could be anything from offering discounts or free gifts after certain purchases, to having friendly staff members who take the time to listen and answer questions thoroughly.
Second, get creative with how you ask for customer feedback. You don't want to just send out generic emails asking for reviews – instead try sending personalized messages tailored specifically for each customer segment. Additionally, consider using other platforms like social media, SMS messaging apps, or even traditional snail mail postcards as additional methods of getting customers engaged in leaving feedback. Each method has its own advantages and limitations; experiment until you find the one works best for your particular situation.
Third, use tools designed specifically for managing customer reviews. There are several software solutions available today which make it easy to track responses from customers as well as respond quickly and efficiently when negative comments arise. Having these tools at hand allows businesses to monitor interactions between themselves and their customers at all times – meaning any potential problems can be addressed swiftly before having an impact on overall ratings or public perception of the company.
Finally, ensure that processes are in place so that whenever someone leaves a review (positive or negative) the appropriate steps are taken to acknowledge them and thank them appropriately — whether through providing rewards or simply by taking action based on what was said in the review itself. This helps ensure that future customers feel appreciated — leading ultimately towards positive reviews being left rather than bad ones!
Conclusion
Managing your local business's online reputation is an important part of success. With these tips, you will be able to develop and maintain a positive presence on the web for years to come. It takes dedication and hard work, but it can also be extremely rewarding. Think of managing your online reputation like having a garden – it needs regular attention and care in order to thrive. By taking the time to thoughtfully respond to customer feedback, promote your business through social media, measure the results of your efforts and build up positive reviews, you'll have the foundation needed for a successful online reputation management system. You can do this! If approached with focus and diligence, you'll soon find that maintaining your local business's online reputation is more than worth the effort.
Related Posts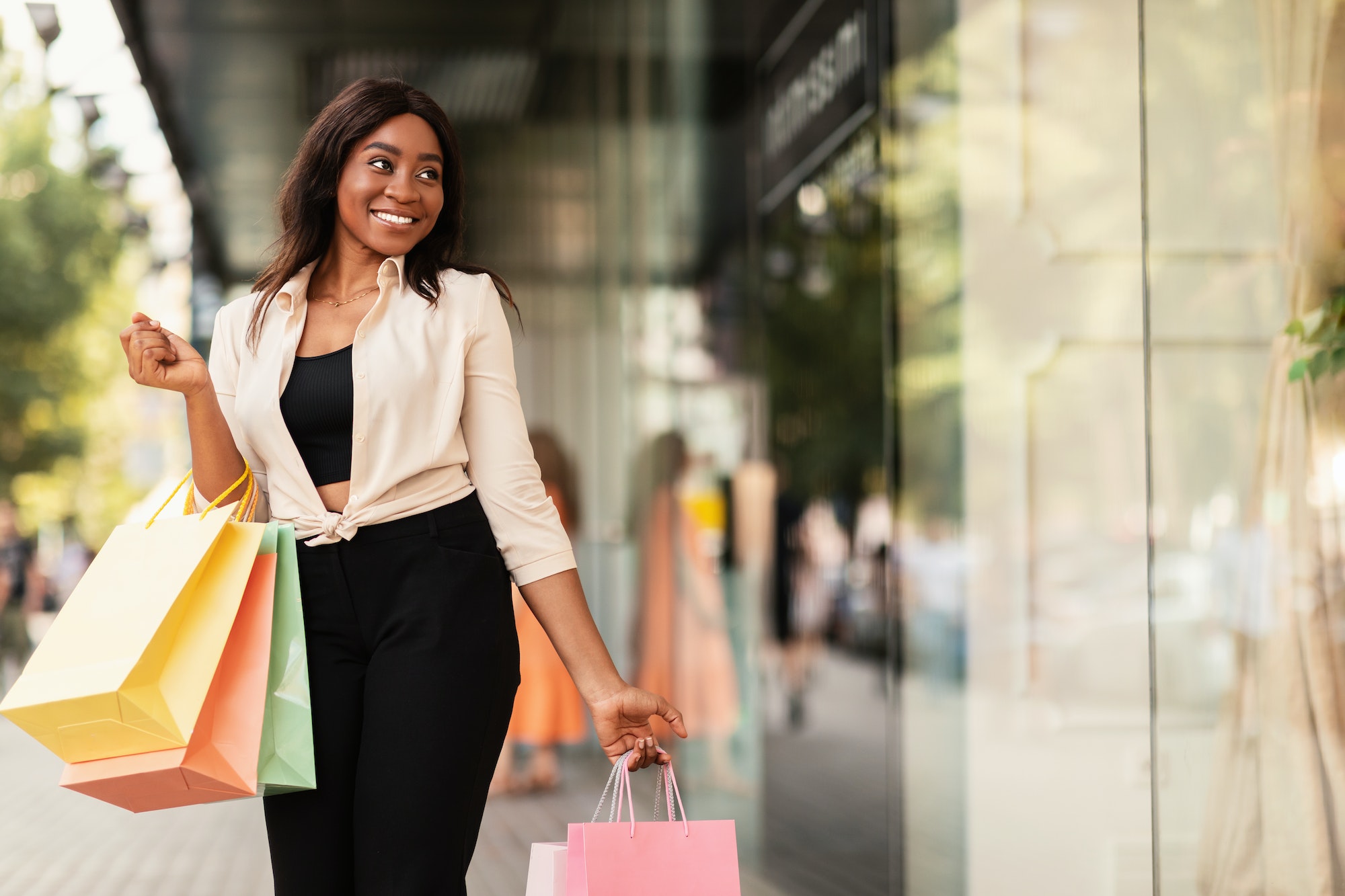 From Brick And Mortar To Online: How To Expand Your Local Business As a digital marketing strategist, I've seen firsthand the incredible potential that lies in expanding your local business online. The transition from brick-and-mortar to an online presence can…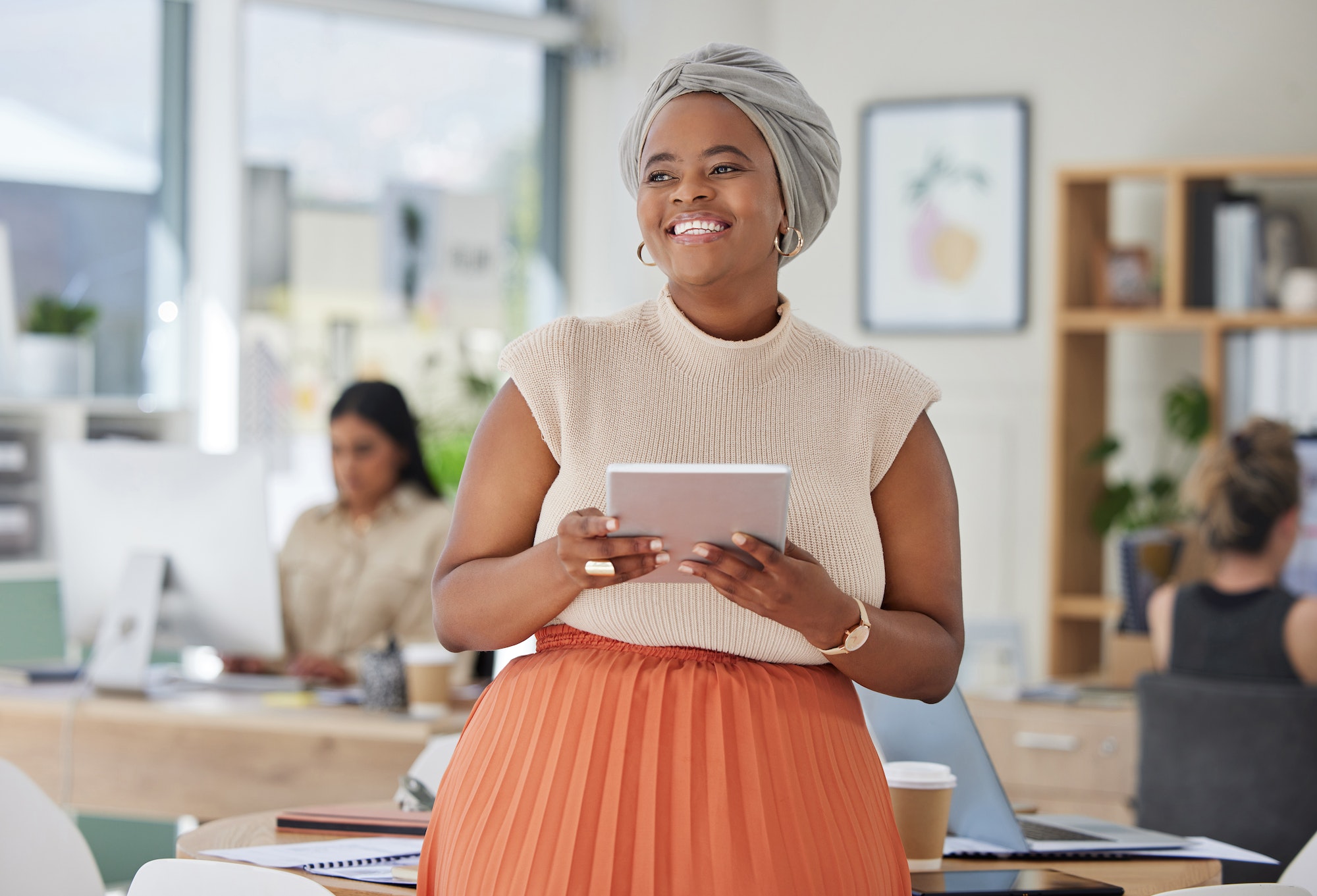 How To Measure The Success Of Your Local Business Marketing Campaigns You've put in the hard work, you've brainstormed creative ideas and invested time and resources into your local business marketing campaigns – but how…
👇 Book Your Free Consultation
👇 You May Also Like…
Local Business Heroes 'Go' Platform Replaces Over 20 Other Software
It is everything your small business needs to compete, all in one place so you can convert more customers and grow your business without tech overwhelm.