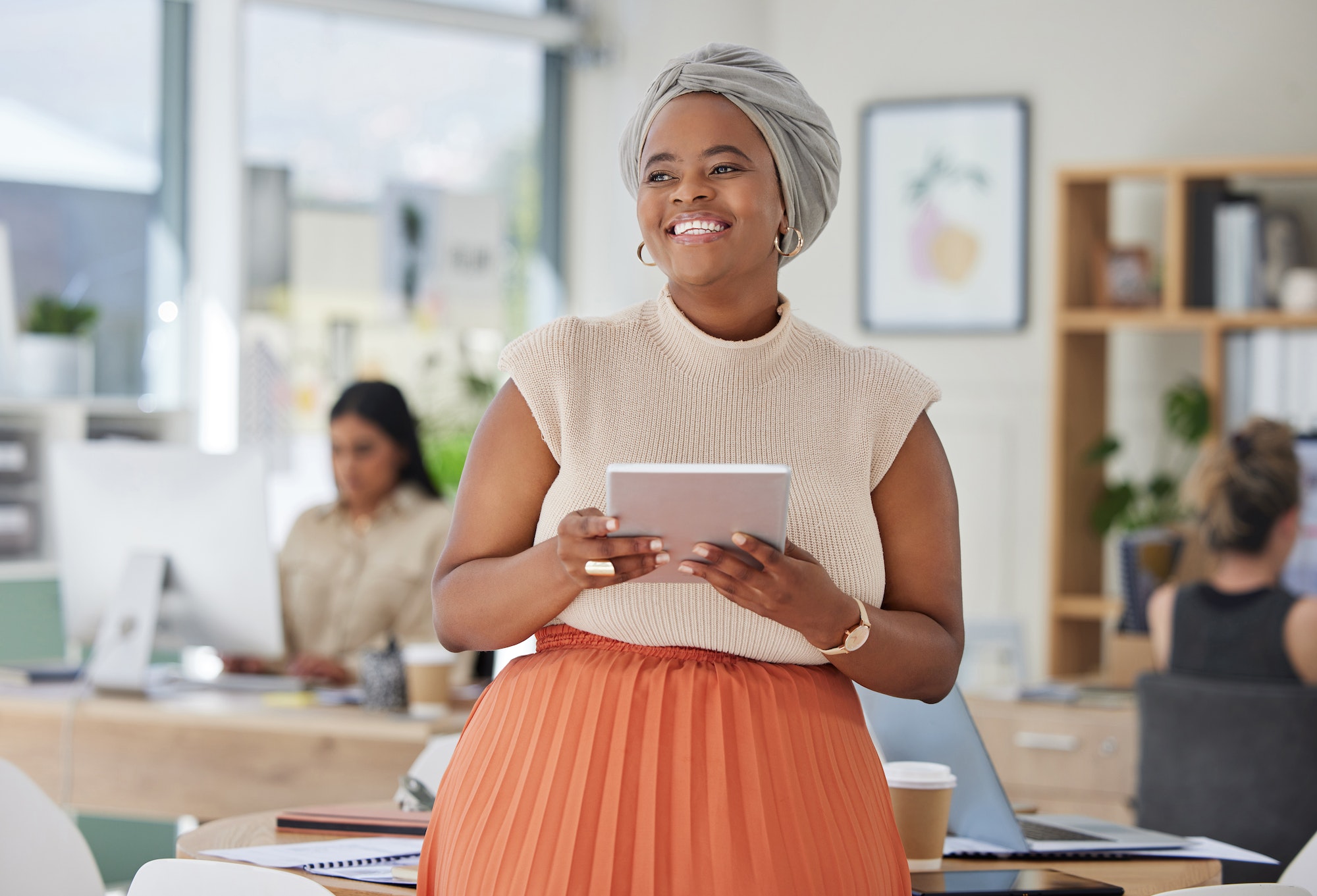 How To Measure The Success Of Your Local Business Marketing Campaigns
You've put in the hard work, you've brainstormed creative ideas and invested time and resources into your local business marketing campaigns – but how do you know if they're working?
I'm sure that question has crossed your mind more than once. As a digital marketing analyst who's been down this road countless times, I can assure you that measuring the success of your marketing efforts doesn't have to be as daunting as it may seem.
In today's fast-paced world where innovation is king, staying ahead of the curve is essential for businesses of all sizes. So let me share some valuable insights on how you can effectively measure the impact of your local business marketing campaigns.
Trust me when I say that understanding these key metrics will not only help improve future strategies but also give you an edge over competitors who might still be fumbling around in the dark. Buckle up, folks! We're about to dive deep into the thrilling realm of data-driven decision-making!
Establishing Clear Goals And Objectives
As a digital marketing analyst, I can't stress enough the importance of establishing clear goals and objectives before diving into any local business marketing campaign. Without well-defined milestones, it's like taking a road trip without knowing your destination!
It's essential to have specific targets in mind that you want to achieve with your marketing efforts. By setting these benchmarks, not only will you be able to assess the impact of your campaigns more effectively, but also make better-informed decisions throughout its implementation.
So how do we go about defining those milestones? Start by identifying what success means for your business – this could range from increased website traffic or social media followers to generating more leads or boosting sales revenue. Once you've determined what matters most, break down larger goals into smaller, measurable objectives. This way, you'll be able to track progress easily and make necessary adjustments if needed along the way.
Remember: innovation doesn't always come easy; sometimes it takes trial-and-error coupled with persistence until we find our stride!
Now that we've got our goals and objectives sorted out, let's move on to discussing the significance of utilizing the right tools in making our local business marketing campaigns thrive even further.
Utilizing The Right Tools
Ironically, after all the hard work you've put into establishing clear goals and objectives for your local business marketing campaigns, it's now time to sit back and let the magic happen. Well, not quite.
The real fun begins when you start utilizing the right tools to measure your success! So buckle up, because we're about to dive deep into an ocean of possibilities that will help ensure our efforts are on point.
As a digital marketing analyst, I can't emphasize enough how essential targeting demographics and optimizing budgets play in measuring the success of any campaign. We live in a world where people have different preferences, needs, and motivations – understanding these differences is key in making sure our message resonates with them effectively.
Harnessing this knowledge through various analytical tools allows us to create tailored content that drives better engagement, conversions, and ultimately sales. Moreover, by keeping track of our budget allocations throughout different channels or platforms, we can optimize resources more efficiently and avoid costly pitfalls often encountered by less strategic marketers.
Remember folks: innovation doesn't always mean reinventing the wheel; sometimes it means finding clever ways to use existing resources more wisely! Now that you have mastered these concepts and techniques for evaluating whether your marketing campaigns are paying off as expected or if they need some fine-tuning before moving forward with confidence—let's explore how tracking your digital performance seamlessly fits into this whole process.
Tracking Your Digital Performance
I'm excited to discuss the different ways to track your digital performance! Let's start by looking at website analytics, which provide a great opportunity to measure the success of your website in terms of user engagement and the effectiveness of your SEO and content. Then, we can move on to social media analytics, which allow you to measure the success of your social media campaigns, including the reach of your posts and the engagement of your followers. Finally, we can discuss paid advertising analytics, which will help you measure the ROI of your campaigns, as well as the effectiveness of your targeting and ad placement.
Website Analytics
Imagine you're sitting at your favorite coffee shop, sipping on a piping hot latte, and watching the world go by.
As a digital marketing analyst, I can't help but think of how crucial it is for local businesses to track their online presence in this fast-paced environment.
Website analytics provide invaluable insights into your customers' behavior and preferences – helping you optimize segmentation targeting, stay ahead of competition through competitive analysis, and ultimately grow your business.
Embracing innovative tools like Google Analytics or Adobe Analytics not only offers an engaging user experience but also allows you to dive deep into metrics such as bounce rate, conversion rate, and average session duration – giving you the power to make data-driven decisions that propel your business forward.
So next time you enjoy that delicious cup of joe, remember to keep a keen eye on those website stats because they hold the key to unlocking your local business's true potential!
Social Media Analytics
Now, as I take another sip of my latte and watch people strolling by with their smartphones in hand, I can't help but think about the immense power of social media analytics.
In today's digital age, it's essential for businesses to keep a pulse on their online presence across various platforms like Facebook, Instagram, Twitter, and LinkedIn – because let's face it, that's where your customers are!
Social media analytics offer a wealth of insights into customer preferences and interests; they enable you to effectively target influencers who resonate with your brand while comparing platforms to identify which one yields better results for your business.
When we harness these valuable data points to create engaging content tailored specifically for our audience – be it through captivating visuals or compelling narratives – we not only boost our reach but also foster meaningful connections that drive growth.
So go ahead and savor every last drop of your coffee, knowing full well that staying attuned to those social media metrics is key to unlocking new avenues of success in this ever-evolving landscape!
Paid Advertising Analytics
As I glance at my phone, notifications from various social media platforms buzz away, reminding me of another crucial aspect of digital performance – paid advertising analytics.
In this fast-paced digital world, we can't solely rely on organic reach to get our message across; that's where the magic of paid ads comes in handy.
By targeting demographics with precision and optimizing bids for maximum return on investment (ROI), we gain a competitive edge over others vying for attention in the crowded online marketplace.
And let me tell you, there's nothing more satisfying than watching your ad campaign skyrocket as it resonates with your target audience!
So next time you're drafting a strategy to conquer the digital space, don't forget to factor in those invaluable paid advertising metrics – because trust me, they'll be the fuel powering your innovative ideas towards new heights.
Monitoring Your Social Media Presence
Now that we've discussed the importance of measuring the success of your marketing campaigns, let's dive into one crucial aspect: monitoring your social media presence.
Social media platforms have become an essential tool for engaging customers and staying updated with industry trends. As a digital marketing analyst, I cannot stress enough how vital it is to keep tabs on these channels regularly.
Here are three key points to consider when tracking your business' social media performance:
Engagement Metrics: Pay attention to likes, shares, comments, and mentions on your posts as they indicate if you're effectively connecting with your audience.
Follower Growth: A steady increase in followers signifies that people find value in what you share or offer – this growth should be organic and not inflated by buying followers.
Click-Through Rates: Monitor how many users click from your social media posts onto your website; this demonstrates which content resonates most with them.
By keeping a close eye on these metrics, you'll gain valuable insights into what works best for your brand and will help inform future strategies. Remember to consistently innovate new ways to engage with your audience while maintaining authenticity at all times.
With this information in hand, we can now move on to another critical aspect of measuring success: analyzing your website traffic.
Analyzing Your Website Traffic
Let's face it, the digital world can be a bit overwhelming at times. But fear not! Utilizing tracking analytics will make it easier for us to navigate through this vast sea of data and gain valuable customer insights.
These tools help in analyzing your website traffic, which is an essential aspect when measuring the success of your local business marketing campaigns. The beauty of these tracking tools lies in their ability to provide us with real-time information about our audience's behavior on our websites.
From page views and bounce rates to conversion metrics and more – there's so much we can learn about our customers' preferences and habits! By understanding these patterns, we're better equipped to tailor our marketing efforts accordingly, ensuring that we stay ahead of the curve in today's competitive landscape.
And as we head into another exciting chapter of evaluating our marketing performance, let's explore how measuring your brand awareness plays a significant role in this holistic approach.
Measuring Your Brand Awareness
Now that we've covered the basics of setting up and running your local business marketing campaigns, let's talk about how you can measure their success.
One of the key indicators to look out for is your brand awareness. You might be wondering why this matters – well, it's simple! The more people are aware of your brand, the higher the chances they'll become paying customers. Engaging customers in various ways through content, social media interactions or targeted ads will help build trust in your brand.
Measuring brand awareness isn't always easy, but there are several tools and strategies available to give you valuable insights into how visible and memorable your company is within its target audience.
Keep an eye on metrics like website traffic from organic search results and branded searches on Google Analytics. Don't forget to track social media analytics such as likes, shares and mentions across multiple platforms – these can serve as excellent indicators of increased visibility or positive word-of-mouth referrals for your business.
As you continue tracking these numbers over time, you'll be able to develop a clearer picture of how effectively your marketing campaigns contribute to raising public perception of your brand.
Next up, let's dive into examining those all-important conversion rates!
Examining Your Conversion Rates
Picture this: you've just launched a new marketing campaign for your local business, and the buzz is starting to build. People are talking about it on social media, foot traffic has increased in your store or office, and you're beginning to see an uptick in sales. But how do you know if all of these positive signs mean that your efforts are successful?
By examining your conversion rates! Conversion rates can give you valuable insight into whether people who engage with your marketing are actually becoming customers.
To dive deeper into assessing results, consider the following three aspects:
Total Conversions: This metric tells you how many people completed the desired action (e.g., making a purchase or signing up for a newsletter) as a result of engaging with your marketing campaign.
Conversion Rate Percentage: Calculating costs per conversion will help ensure that you're getting good value for money spent on each customer acquisition. To find out your conversion rate percentage, divide total conversions by total interactions (clicks, views, etc.), then multiply by 100.
Customer Lifetime Value (CLV): CLV represents the net profit attributed to the entire future relationship with a customer – so it's important not only to get them through the door but also keep them coming back!
Now that we've discussed ways to measure success by looking at conversion rates, let's shift our focus towards calculating return on investment; another essential aspect of evaluating any marketing effort effectively.
Calculating Your Return On Investment
Now that we've discussed the importance of measuring your local business marketing campaigns' success, let's delve into one crucial aspect: calculating your Return on Investment (ROI).
This is where cost estimation and ROI forecasting come in handy. You see, understanding how much you're spending versus what you're gaining from your marketing efforts will help you make informed decisions about which strategies are worth investing in and which ones need to be re-evaluated or dropped altogether.
To get started with calculating your ROI, first determine the total costs associated with each campaign – this includes not only monetary expenses but also time, effort, and resources put forth by your team.
Next, measure the results generated by these campaigns – for instance, an increase in sales or customer leads can be good indicators of positive outcomes. After gathering this data, simply divide the net profit obtained (revenue minus costs) by the total investment made.
The result will give you a clear picture of whether or not a particular strategy has been profitable for your business. Keep in mind that innovation doesn't always have to mean more expensive; sometimes, it's all about finding creative ways to maximize returns while minimizing costs.
And don't forget – as you continue to refine your approach and incorporate new ideas into your marketing mix, regularly monitoring and analyzing ROI becomes even more essential! Now that we've got our financial ducks in a row, it's time to explore another significant metric – gauging customer satisfaction levels after their interaction with our brand.
Gauging Your Customer Satisfaction
Savvy entrepreneurs know that success starts with satisfied customers. So, to truly triumph in your marketing campaigns, you must master the art of measuring customer satisfaction. Gauging how happy your clients are can provide invaluable insights into what's working and where there's room for improvement. By leveraging feedback from various channels, you'll be more equipped to foster a thriving business with high levels of customer engagement.
Consider these key metrics as crucial components when evaluating your local business marketing campaign:
NPS (Net Promoter Score): A simple yet effective way to measure overall client happiness; it asks customers if they would recommend your brand to others.
Customer retention rate: Keep track of how many people stick around after their first purchase; high retention rates indicate high satisfaction levels.
Online reviews and testimonials: Monitor online platforms like Google Reviews or Yelp for honest opinions about your products or services.
Social media engagement: Assess likes, comments, shares, and direct messages on social media platforms to gauge interaction and sentiment towards your brand.
As we move forward in our quest for successful marketing campaigns, let us not forget the importance of understanding our audience – their needs, preferences, and pain points. Armed with this knowledge, we can better tailor our strategies to resonate deeply with them while driving tangible results for our businesses.
Stay tuned for an insightful dive into getting acquainted with the heartbeats behind every transaction: our cherished clientele!
Understanding Your Audience
Now that we've covered the importance of gauging customer satisfaction in your local business marketing campaigns, it's time to dive deeper into understanding who exactly you're targeting. In this section, we'll explore the role of demographics and collecting feedback for shaping your marketing strategies effectively.
A crucial aspect of any successful local business marketing campaign is knowing your audience inside out. By targeting specific demographics, you can tailor your messaging to resonate with them better, ultimately leading to higher engagement and conversion rates. To help create a clearer picture of what demographics are most relevant to your business, consider gathering data on these five key factors:
| Age | Gender |
| --- | --- |
| Location | Income |
| Education | Occupation |
Keep in mind that while these categories provide valuable insights, they should not be treated as absolute determinants since consumer behavior often transcends demographic boundaries. Collecting feedback from customers directly will give you an even more accurate representation of their preferences and expectations. This information can then be used to refine your marketing efforts further by addressing any gaps or issues identified by customers themselves.
As you continue developing innovative ways to connect with potential clients through targeted advertising and promotions based on demographics and direct feedback, remember that maintaining an open line of communication is essential for fostering trust between consumers and businesses alike. So keep listening closely because next up, we'll uncover practical tips on how best to engage with your target clientele so that they feel heard and valued throughout every stage of the buyer journey!
Listening To Your Customers
Imagine a world where you can tap into the minds of your customers and know exactly how they feel about your marketing campaigns. A world where measuring sentiment is as easy as pressing a button, allowing you to make calculated decisions based on solid data.
Well, my friend, that world exists, and it's time for us to venture deeper into it. Listening to your customers is crucial in assessing the success of your local business marketing campaigns. By understanding their thoughts and opinions, you'll be able to respond quickly and adjust strategies accordingly.
Here are three simple ways to gather valuable customer feedback:
Social media monitoring: Keep an eye on what people are saying about your brand on platforms like Facebook, Twitter, Instagram, or LinkedIn. Look for mentions, comments, shares or direct messages related to your products/services.
Surveys and questionnaires: Distribute online surveys through email or social channels asking your clients specific questions regarding their experience with your company.
Online reviews: Pay attention to review sites such as Google My Business, Yelp or TripAdvisor – these provide invaluable insights from real customers who have experienced your services firsthand.
By delving into this treasure trove of information provided by our oh-so-important consumers, we will unlock the secret door leading not only towards successful marketing campaigns but also optimized overall performance in every aspect of our businesses! And now that we've got all this wonderful intel at our fingertips let's move forward together and explore the fascinating realm of optimizing our strategies…
Optimizing Your Strategies
Now that we've covered how to measure the success of your local business marketing campaigns, it's time for us to dive into optimizing our strategies.
We all want to make sure we're getting the most bang for our buck, and refining tactics is a crucial part of achieving those results.
As a digital marketing analyst, I can't stress enough how important it is to constantly evaluate and adjust your approach based on data-driven insights.
When creating content, always keep in mind what works best for your audience and stay ahead of trends by embracing innovation.
You know that feeling when you discover something new and exciting? That's exactly what your target market craves!
Don't be afraid to shake things up or try out-of-the-box ideas; if it doesn't work perfectly the first time around, use that experience as an opportunity to learn and grow.
Remember, optimization isn't just about making small tweaks—it's also about having the courage to take risks and push boundaries in order to truly excel in today's competitive landscape.
Frequently Asked Questions
How Do I Determine Which Marketing Channels Are Most Effective For My Local Business?
As a digital marketing analyst, I can't stress enough how important it is for you to determine the most effective marketing channels for your local business. With so many options available, like social media and local SEO, it's crucial to find out where you should be focusing your efforts in order to stay innovative and keep up with the competition.
To do this, start by reviewing relevant data on each channel – such as engagement rates, conversions, and overall performance – then compare these results against one another. By doing so, you'll gain valuable insights into which strategies are working best for you and ultimately make more informed decisions about where to allocate resources moving forward.
Remember: staying ahead of the curve means never settling for 'good enough' – always strive for better!
How Can I Effectively Integrate Offline Marketing Strategies With My Online Marketing Efforts For Better Results?
As a digital marketing analyst, I've seen firsthand how powerful it is when you effectively integrate offline marketing strategies with your online efforts.
By leveraging social media and local events, you can create a cohesive experience for your target audience that amplifies the impact of both worlds.
For instance, if you're hosting or attending a local event, use social media to promote it beforehand, engage with attendees during the event through live updates and share highlights afterwards – this way not only will you build buzz around your presence at the event but also foster ongoing engagement beyond just one touchpoint.
Similarly, incorporating elements from your offline campaigns into your online content (such as using branded hashtags or sharing photos from in-person promotions) helps reinforce brand messaging across platforms while giving customers multiple ways to interact with your business.
Remember: innovation thrives on collaboration – by bridging the gap between traditional and digital marketing tactics, you'll set yourself up for greater success in today's ever-evolving landscape.
What Are The Key Performance Indicators (Kpis) I Should Focus On For My Specific Industry And Target Audience?
In order to identify the most relevant KPIs for your specific industry and target audience, you'll want to dive into ROI tracking and analytics analysis.
As a digital marketing analyst, I can't stress enough the importance of understanding which metrics truly matter in gauging success for your business.
By focusing on the right data points, you'll be able to make more informed decisions about where to allocate resources and how to innovate within your marketing efforts.
Keep an open mind towards innovation as it might just give you that competitive edge while also being mindful of what works best for your unique circumstances!
How Can I Utilize Customer Feedback And Testimonials To Improve My Marketing Campaigns And Overall Brand Reputation?
As a digital marketing analyst, I can't stress enough the importance of leveraging customer feedback and testimonials to boost your marketing campaigns and overall brand reputation.
Word of mouth is an incredibly powerful tool; by showcasing genuine experiences from real customers, you're providing social proof that resonates with potential clients who have a subconscious desire for innovation.
To make the most out of this valuable asset, actively seek feedback from satisfied customers and turn their positive reviews into compelling content for your website, social media channels, or even in-store displays.
Remember to continuously analyze these insights to identify areas where you can improve or innovate further – it's all about staying ahead of the curve and keeping your audience engaged!
How Do I Identify Any Gaps Or Areas For Improvement In My Current Marketing Efforts, And How Can I Continuously Adapt My Strategies To Stay Ahead Of The Competition?
Imagine you've been running a successful social media campaign for your local business, but lately, engagement has started to plateau.
To identify gaps or areas for improvement in your current marketing efforts, consider conducting an audit of your content strategy and analyzing key performance indicators (KPIs) to determine what's working and what isn't.
As a digital marketing analyst, I recommend paying close attention to metrics like click-through rates, conversion rates, and customer acquisition costs while also keeping an eye on industry trends and competitor activities.
Remember, staying ahead of the competition means continuously adapting your strategies and embracing innovation – so don't be afraid to take risks, test new ideas, and iterate based on data-driven insights!
Conclusion
In conclusion, measuring the success of your local business marketing campaigns is crucial for growth and long-term sustainability. By identifying which channels are most effective, integrating offline strategies with online efforts, focusing on KPIs specific to your industry, utilizing customer feedback, and continuously adapting your strategies, you can outshine your competitors and create a lasting impression in the minds of potential customers.
Consider the example of Jane's Boutique – a local clothing store that started paying attention to their client reviews on social media platforms. Incorporating this valuable feedback into their marketing efforts not only improved customer satisfaction but also led to an increase in foot traffic at their physical location.
The integration of both offline and online marketing channels ultimately helped Jane's Boutique become a beloved staple within its community.
As digital marketing analysts, we understand how important it is for businesses like yours to stay ahead in today's competitive landscape. With constant monitoring and evaluation of your marketing campaigns' performance, you can ensure continuous improvement and adaptability – offering you the best chance at achieving true success for your local business.
Related Posts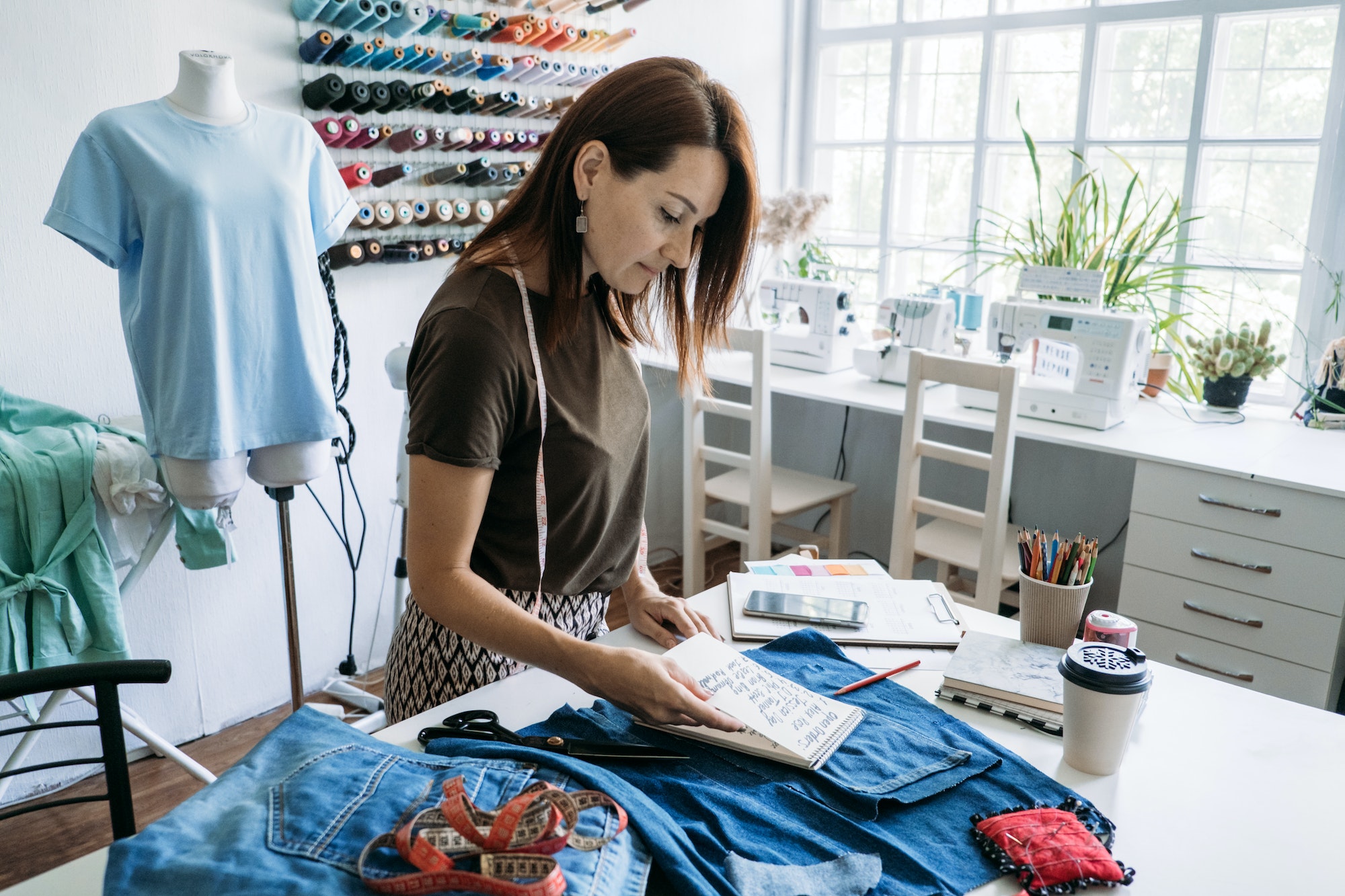 Attracting Local Customers With Promotions And Special Offers As a business owner, I'm sure you've often thought about how to bring in more local customers and keep them coming back for more. Well, let me tell you – promotions and…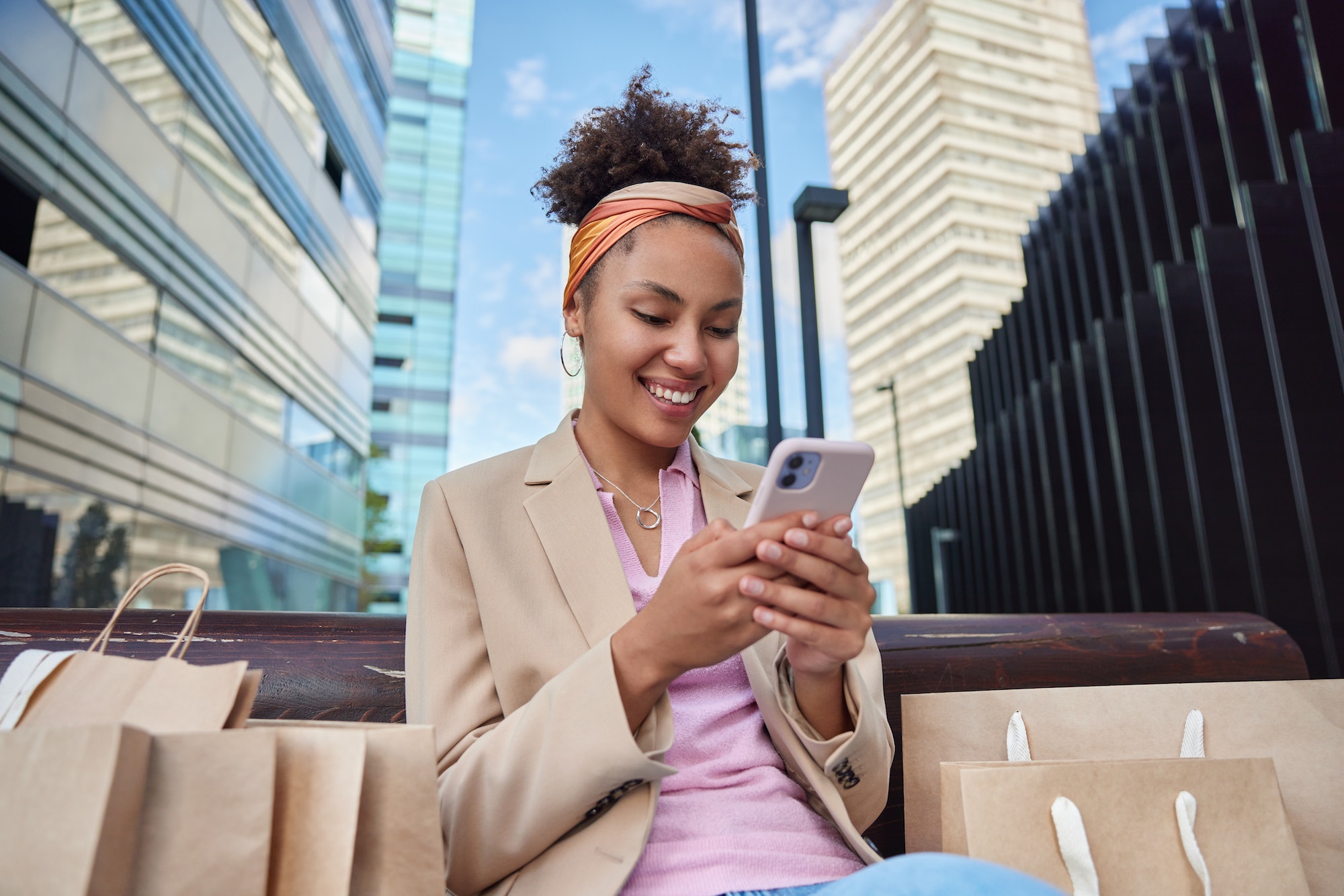 The Dos And Don'ts Of Sms Marketing For Small Business Owners Small business owners are constantly looking for ways to bring in new customers and grow their businesses. SMS marketing is a great way to…
👇 Book Your Free Consultation
👇 You May Also Like…
Local Business Heroes 'Go' Platform Replaces Over 20 Other Software
It is everything your small business needs to compete, all in one place so you can convert more customers and grow your business without tech overwhelm.