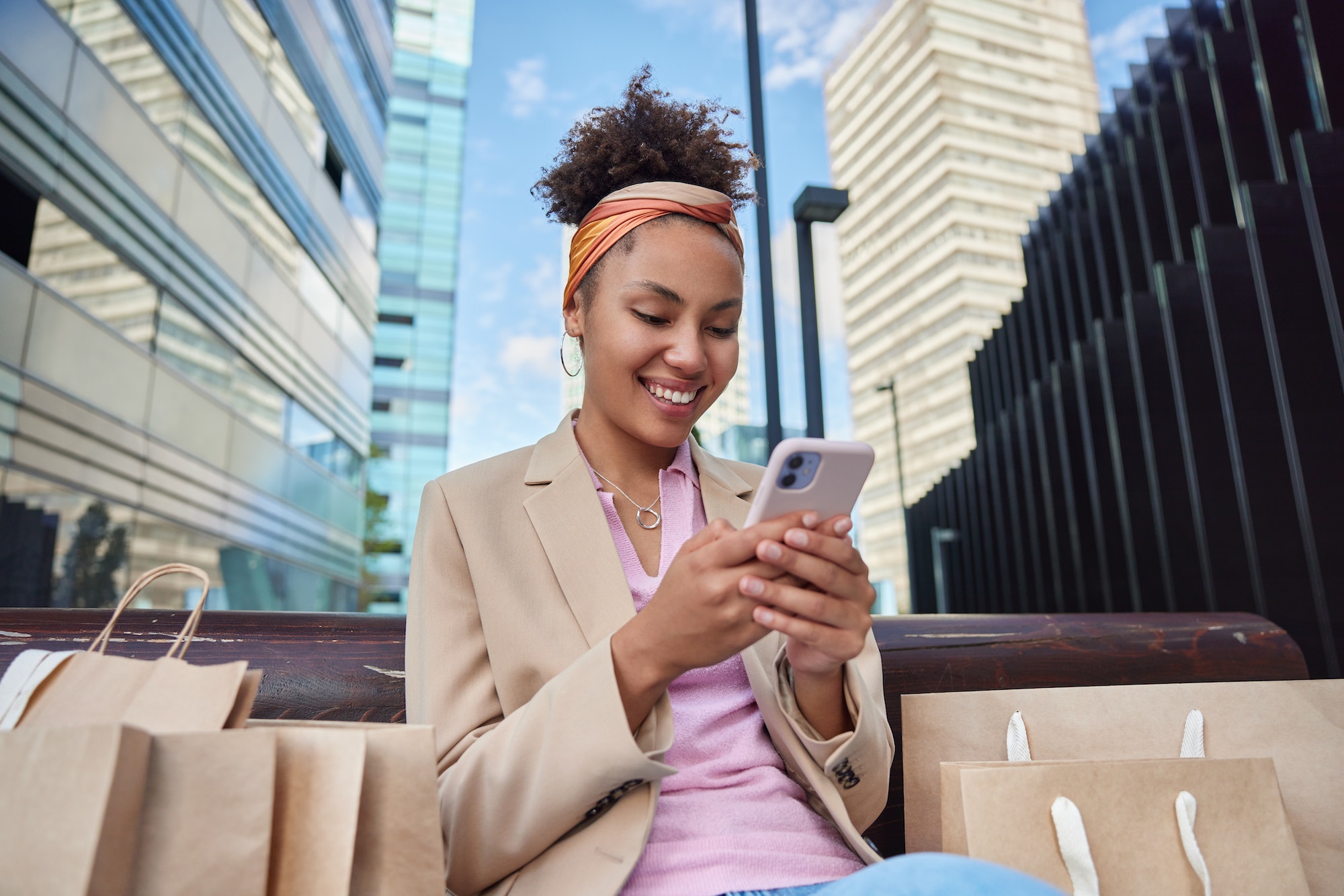 The Dos And Don'ts Of Sms Marketing For Small Business Owners
Small business owners are constantly looking for ways to bring in new customers and grow their businesses. SMS marketing is a great way to reach potential customers, but if you don't do it right, it could be ineffective or even backfire on your efforts. That's why we've compiled our top dos and don'ts of SMS marketing for small business owners so that they can make the most out of this powerful tool.
For those just getting started with SMS marketing, understanding how to use this medium effectively can seem daunting. But as long as you follow some key tips along the way, you'll be well on your way to success! We want all small business owners to feel empowered by their ability to use text messaging as an effective tool for reaching more people and growing their customer base.
Whether you're already using SMS marketing or about to get started, read on to learn the essential dos and don'ts so that you have everything set up correctly from the start – and ensure maximum success with your campaigns!
Definition Of Sms Marketing
SMS Marketing, also known as Text Message Marketing or Mobile Marketing, is an effective way for small business owners to reach their target audiences. Rather than using traditional marketing methods such as radio and television ads, businesses can now use short message service (SMS) technology to directly communicate with customers. It's like having a virtual store in the customer's pocket – ready at any time!
The main benefit of SMS marketing lies in its immediacy; it allows you to deliver messages directly into your customer's hands within seconds. This makes it incredibly easy to keep them informed about new products and promotions without much effort on your part. Plus, because text messaging has become so popular with consumers, they are more likely to pay attention when receiving messages this way.
Furthermore, sms marketing offers convenience that other forms of advertising cannot match. Your customers don't have to make extra trips out of their way if they want information about your product; all they need is a mobile phone and internet access. And since most people these days carry smartphones wherever they go, getting important updates from your company is easier than ever before.
This combination of speed and convenience makes sms marketing one of the best ways for small business owners to get the word out about their brand and increase sales quickly. Moreover, text message marketing allows you to track results in real-time which means you'll know exactly how successful each campaign was. With no time wasted waiting for data analysis after campaigns conclude, you're able to adjust strategies mid-campaign if needed – maximizing efficiency while minimizing cost per unit acquired significantly.
Benefits For Small Business Owners
SMS marketing is a powerful tool for small business owners. It offers an effective way to reach potential customers with highly targeted messaging and drive conversion rates. With mobile devices becoming more commonplace, SMS campaigns can be used to quickly deliver messages directly into the hands of consumers. The immediacy and personalization of text messages make them an attractive choice for businesses looking to increase engagement levels with their target audiences.
Using SMS campaigns as part of your marketing strategy allows you to build relationships with current or prospective customers, promote products and services, provide updates on events or special offers, and generally keep your brand top-of-mind in the minds of your audience. With this type of direct communication, it's easy to segment customer data according to preferences and interests so that each message sent out is tailored specifically for its intended recipient. This enables small businesses to maximize their return on investment (ROI) by targeting those users most likely to convert from leads into paying customers.
In addition, since texts are typically read within minutes after delivery, they have one of the highest open rates among all digital channels – making them ideal for delivering time-sensitive information such as discounts or new product launch details that require immediate action. Furthermore, because sending text messages does not require any additional software downloads or installations, there are no extra costs associated with running SMS marketing campaigns compared other forms of advertising like print ads or radio spots.
These factors combine together to create a compelling case for why small businesses should include SMS marketing in their overall digital strategy; however, before jumping straight in there are some important dos and don'ts worth considering first. To ensure maximum effectiveness when rolling out sms campaigns it's essential that companies maintain consistency in terms of frequency while also avoiding overwhelming recipients with too many messages at once – taking steps towards gaining permission before adding customers onto promotional lists being key points here. Doing so will help foster positive long-term relationships between brands and their core demographics which translates into greater loyalty over time – something every small business owner strives for!
Strategies To Increase Open Rates
SMS marketing is an effective way for small business owners to reach their customers and prospects. To maximize the success of your campaigns, you need to ensure that your messages are opened by your target audience. Here are some strategies to increase open rates:
First, you should strive to create a sense of urgency with every message you send out. This can be done through limited-time offers or exclusive discounts for recipients who act quickly. These time-sensitive incentives will help encourage more people to open and read your SMS message.
Second, personalize each message whenever possible. Using the recipient's name in the subject line helps grab attention and encourages them to take action on your offer. Additionally, segmenting your list based on customer preferences allows you to craft tailored messages that resonate better with each individual subscriber.
Third, consider using multimedia content such as images or videos within your texts. Visual elements capture viewers' attention faster than plain text alone and have been shown to boost engagement levels significantly when used correctly in mobile messaging campaigns.
Finally, it's essential to keep track of key metrics like response rate, unsubscribe rate, and delivery times so that you can optimize future campaigns accordingly. Be sure to test different combinations of words and phrases until you find what works best with your target market! With these tips in mind, crafting engaging content becomes much easier – allowing you to get the most out of each SMS campaign launch.
Crafting Engaging Content
Now that you have the basics of SMS marketing and strategies to increase open rates, let's talk about crafting engaging content. Writing effective copy for your campaigns is essential to creating a successful strategy.
When it comes to message content, keep in mind that customers are more likely to interact with well-written text messages than those full of errors or poor grammar. Utilize persuasive writing techniques such as power words, story hooks, and active language when developing your copy. Additionally, focus on keywords related to your product or service while avoiding jargon which can be confusing. Furthermore, use simple language and short sentences – brevity is key! Make sure the call-to-action (CTA) is clear and encourages action from the customer.
For sms content that stands out above the rest consider adding visuals like GIFs or emojis but ensure they align with the brand messaging. You can also add personalization features like including their name as part of the message so they feel special and appreciated by your business. Finally, make sure all messages are compliant with regulations regarding communication standards established by governing bodies such as CTIA & GSMA.
By leveraging these tips for creating compelling copy for SMS campaigns you will be able to maximize engagement from customers and capture their attention with memorable messaging! It's now time to look at how timing & frequency of messages play an important role in successful SMS marketing efforts.
Timing & Frequency Of Messages
Timing and frequency of messages are key when it comes to successful SMS marketing for small business owners. It's important to get the balance right – sending too many messages can cause customers to opt-out, but not enough could mean you miss out on potential leads. Knowing your customer base and their habits is essential in determining what works best for them.
Think about message timing carefully. When do your customers usually check their phones? What times work better than others? You may want to consider different time zones if you have an international market or a large target audience that spans multiple locations. Additionally, certain days of the week may be preferable depending on the type of product or service you offer – Saturdays might work well for one business while Mondays could be more fitting for another. The goal here is consistency; once you establish which timings work best, ensure that all future messages adhere to these guidelines so as not to confuse customers who expect regular communication from you at specific times.
When it comes to SMS frequency, two approaches can be taken: either send messages sporadically throughout the year or stick to a consistent pattern such as weekly updates. Some businesses find success with both! If there's no clear trend among your customer base then experiment with various frequencies until something sticks – keep track of how often people opt-in/opt-out so you know which approach gets better results over time. As always, keeping content relevant and personalized will make sure your messaging stands out among other promotional materials they receive daily.
Make use of tools like analytics and automated scheduling software available today; this makes managing campaigns easier by allowing marketers to review data quickly and adjust accordingly. With efficient tracking systems like these, businesses can gain valuable insights into their customer behavior and tailor their messaging strategy around those findings – making every second count towards achieving maximum returns on investment (ROI).
To ensure optimal results with your SMS marketing efforts, take careful consideration when deciding message timing & frequency. Keep an eye on metrics regularly using analytical tools and modify strategies based on feedback received from customers directly or indirectly through usage patterns observed over time.
What Not To Include In Sms Messages
It's no secret that we are living in a world where SMS marketing has become an essential tool for small business owners. However, with great power comes great responsibility! Before sending out any unsolicited messages to your customers or prospective clients, it is important to know what not to include in SMS messages.
Let's start by getting the obvious one out of the way: foul language and offensive material have no place in a professional text message. Spam content should also be avoided at all costs – promotional links, advertisements, and other irrelevant information can quickly get you labeled as a spammer and potentially damage your reputation. Similarly, personal data such as addresses and phone numbers should never be included without permission from the recipient; this could land you in hot water with privacy laws like GDPR.
Furthermore, make sure to avoid using misleading or over-promising headlines – doing so will only lead to disappointment on behalf of your readership when they realize it was nothing more than clickbait! Lastly, ensure that each text adheres strictly to character limits – if a message exceeds 160 characters (or 70 characters for some carriers), then it will likely be truncated which defeats the whole purpose of communicating effectively via SMS.
The consequences of disregarding these guidelines may seem minor at first glance but trust us when we say that one mistake could prove costly and derail your entire campaign before it even starts! So stay vigilant and always remember: think twice before hitting send. With that said, let's move onto assessing how effective our campaigns actually are…
Measuring The Effectiveness Of Campaigns
To understand how successful an SMS campaign has been, small business owners must measure its effectiveness using message analytics. This includes tracking metrics such as open rates, click rates and conversion rates to determine if the desired outcome was achieved. To access these data points, there are a number of tools available which allow you to track performance in real-time.
These measurements should be used to adjust campaigns accordingly; improving content quality or targeting different demographics can have a huge impact on results. Through trial and error it may take time to find out what works best for your business but having concrete evidence makes this process much easier. Results will vary depending on the type of product/service being offered so don't get discouraged when something doesn't work right away!
Businesses also need to consider factors outside their control – like customer engagement levels and changing consumer preferences – when evaluating success. Paying attention to external forces is just as important as internal ones, as they could potentially influence outcomes more than anything else. Finally, understanding exactly who is engaging with your messages helps tailor future campaigns based on specific target audiences — essential for long-term growth and sustainability.
Now that we've discussed measuring effectiveness, let's move onto compliance with regulatory requirements…
Compliance With Regulatory Requirements
It's essential for small business owners to understand the legal requirements of SMS marketing, as violations can result in large fines. It's important to comply with all relevant laws and regulations when it comes to sending out text messages. The most important compliance law is the Telephone Consumer Protection Act (TCPA). This act requires that companies obtain prior written consent from customers before they send any type of promotional texts. Additionally, businesses must provide an opt-out option within every message sent out.
The CAN-SPAM Act also applies to SMS campaigns, as well as email campaigns. Companies need to ensure their messages clearly identify them as the sender and include a valid physical address or phone number. Furthermore, make sure you use truthful subject lines that reflect what's in the message itself; don't deceive your audience!
Staying compliant with regulatory requirements isn't just about avoiding penalties – it's also about maintaining customer trust and loyalty. Developing strong relationships with customers through effective communication will help boost sales and gain brand recognition over time. To do this effectively, small business owners should be aware of industry standards regarding messaging frequency, content length, unsubscribe options, etc., so they can build meaningful connections without becoming invasive or intrusive.
All in all, understanding and adhering to applicable laws is paramount if small businesses want to maximize their return on investment while minimizing potential risks associated with SMS marketing. As such, staying abreast of changing compliance laws is key – setting up an SMS platform properly has never been more critical!
Setting Up An Sms Platform
Now that you know the legal requirements for SMS marketing, it's time to put your plan into action. Setting up an SMS platform can be a daunting task, but with some guidance and preparation, it doesn't have to be. So let's dive in and explore how small business owners can smoothly navigate setting up their own SMS platform configuration.
To begin the setup process, start by researching different platforms available on the market today so you can make an educated decision about which one is best suited for your needs. Consider features such as compatibility with existing technology systems, customer support services offered, pricing plans, and ease of use when selecting a platform. It may also be beneficial to read reviews from other users who have already implemented these same solutions. Taking the time to do this research beforehand will help ensure that your selected platform meets all of your requirements now and in the future as well.
Once you've decided on a particular sms setup solution, you'll need to move onto configuring it properly within your system environment. This process typically involves downloading or buying software packages related to the chosen provider along with any accompanying documentation required for proper setup instructions. The exact steps involved here vary based upon the specific feature set used by each individual company; however, most providers offer comprehensive guides online which often include helpful screenshots and videos demonstrating exactly what needs to be done during installation. If needed, don't hesitate to reach out directly to technical support staff if something isn't working correctly or if there are questions that remain unanswered at this stage of the process.
As part of finalizing your SMS platform configuration and getting ready for launch day, take some additional precautions before going live with your campaigns: double check all settings for accuracy, verify that contact lists were imported properly into designated databases (if applicable), review message formatting rules associated with automated messages (e.g., character limits per text), and test out various scenarios using trial accounts or dummy numbers prior to launching real campaigns in order to work out any potential issues ahead of time.
With everything set up correctly following these guidelines outlined above – including ensuring compliance with regulatory requirements – entrepreneurs are then free to focus on crafting compelling content for their customers without having unnecessary stress over technical aspects of running successful SMS marketing campaigns. To maximize success even further though consider enlisting the help of a professional service provider that specializes in providing end-to-end solutions tailored specifically towards meeting individual business goals while taking advantage of all modern technologies available today!
Working With A Professional Service Provider
When it comes to SMS marketing for small business owners, working with a professional service provider is essential. Professional providers are experienced in creating and managing successful campaigns that reach the right customers at the right time – something only an expert can do. Here are five reasons why you should work with a professional service provider:
They understand your needs and goals better than anyone else. A reputable sms service provider will take the time to listen to your specific requirements and develop a plan of action tailored specifically to meet them.
They have access to the latest technology available on the market. With up-to-date knowledge of new platforms and features, they'll be able to maximize your campaign's impact by utilizing all of the best tools and applications out there.
They offer comprehensive services for all stages of planning, executing, and tracking your SMS marketing efforts. From setting up accounts, designing ads, launching campaigns, monitoring analytics, and more – they've got you covered from start to finish.
Their expertise saves you money in the long run as well as valuable time so you can focus on other aspects of running a business instead of dealing with technical details or troubleshooting issues yourself.
Working with a professional sms platform ensures that your message reaches its intended audience without any delays or glitches which often occur when using DIY solutions.
In short, if you want to make sure that your SMS marketing strategy is effective, then partnering with a reliable sms marketing provider is key! Not only will they provide invaluable insights into what works best for your company's goals but also help ensure timely delivery of messages across multiple channels while saving both time and money in the process!
Frequently Asked Questions
What Is The Average Cost Of An Sms Marketing Campaign?
When it comes to SMS marketing campaigns, the average cost can vary depending on a variety of factors. But understanding how much you'll need to invest in an SMS campaign is key for small business owners looking to maximize their returns. In this article, we'll dig into the costs associated with SMS marketing and provide some tips for pricing your own campaigns.
What are the Costs Associated With SMS Marketing?
SMS marketing campaigns come with a number of different costs that should be taken into consideration when calculating the overall price tag:
Software & Platforms – You'll need software or a platform to create and manage your messages, track analytics, target customers, etc., which typically requires either a one-time fee or recurring subscription.
Messages & Credits – Many platforms charge by message sent or credits used, so you'll have to factor in the total cost per message (or credit) when budgeting out your campaign.
Design/Development – For more complex campaigns involving custom graphics or development work, you might also need to allocate funds toward designing and building out features like landing pages or forms that require additional time and resources.
Other Fees – Depending on your provider and plan structure, there may also be other fees such as setup charges, taxes or customer service support included in your bill.
Average Cost of an SMS Campaign
So what does all this mean for the typical cost of an SMS campaign? Generally speaking, most businesses will end up spending anywhere from $0.02 – 0.10 per message sent depending on volume discounts and other variables mentioned above. Of course every situation is unique—so don't forget about factoring additional design/development costs if needed!
Tips for Pricing Your Own Campaigns
When it's time to price out your own campaigns here are few things to keep in mind:
Research different providers and plans before committing so you know exactly what kind of fees are included in each option;
Carefully consider any additional services that could add value but increase costs;
Think long term —choose options that meet both current needs while also allowing room for growth over time;
Always double check contracts prior to signing off just make sure everything looks correct;
And lastly—make sure everyone involved knows who is responsible for paying each component of the project (e.g., software vs messaging).
Understanding these components will help ensure you get maximum ROI from your investments in sms marketing campaigns! Keep these points top-of-mind when planning out future projects so you can always stay within budget without sacrificing quality results along the way
How Can I Use Sms To Increase Customer Loyalty?
For small business owners, using SMS to increase customer loyalty is a great way to engage current customers and capture new ones. When you have loyal customers, they will not only keep coming back but also recommend your products or services to their friends and family. To ensure continued success in the long-term, it's essential for businesses to develop an effective SMS loyalty program that rewards customers with incentives and discounts.
One key element of any successful SMS loyalty program is offering rewards such as discounts and special offers. This could be anything from sending out regular promotional codes or exclusive offers via text message, to launching customer reward programs that offer points for every purchase made. These types of incentive-based promotions can help drive more sales as well as build loyalty among existing customers.
Another great way to use SMS for increasing customer loyalty is through campaigns designed specifically around maintaining relationships with your most valued clients. You could create targeted messages tailored towards individual customers based on their past purchases or preferences – this helps show them how much you value them as a customer. Additionally, adding personal touches like birthdays and anniversaries are a great reminder that you care about them!
Finally, when it comes to creating an effective SMS loyalty campaign there are many different strategies available depending on what works best for your business goals. For example, if you're looking to boost repeat purchases then consider introducing a tiered system where each tier unlocks higher rewards; if you want to retain long-term customers then focus on building trust by rewarding loyalty over time with exclusive deals and giveaways; or perhaps look into setting up automated notifications so that customers know when new products become available. Whatever strategy you choose, make sure it's one that resonates with your audience and encourages engagement – because at the end of the day, happy and loyal customers are the lifeblood of any successful business!
What Is The Best Way To Build An Sms Marketing List?
Building an SMS marketing list is essential for small business owners who want to increase customer loyalty and engagement. An effective strategy for list acquisition can help businesses grow their audience, reach new customers and drive up revenue. Here are some of the best ways to build an SMS list:
Email-SMS Integration: By integrating email with SMS, you can encourage your existing email subscribers to opt in to receive text messages from your business. This allows you to reach a more engaged audience who already knows and trusts your brand.
Opt-in Campaigns: Setting up opt-in campaigns that offer incentives such as discounts or exclusive content when people sign up can be an effective way to grow your SMS subscriber base quickly. Make sure the incentive is compelling enough that it will motivate people to take action.
Permission-Based List Growth: You should also focus on permission-based list growth strategies like offering rewards programs or referral bonuses so that users have a reason to join and stay subscribed over time. Encourage word-of-mouth referrals by rewarding those who refer friends or family members for subscribing too!
These tactics can help you create a strong foundation for building an SMS list, but there are many other strategies out there that could prove beneficial depending on the needs of your business. For example, leveraging social media platforms to promote your subscription service, providing engaging content through multimedia messaging services (MMS), using automated bots for personalized outreach, etc., all play a role in successful list building efforts. Ultimately, if done correctly, these tactics will ensure long term success and ongoing trust between customers and brands alike – something any small business owner would benefit from having!
Are There Any Best Practices For Segmenting An Sms List?
When it comes to SMS marketing, segmenting your list can be the difference between success and failure. Knowing how to divide your audience into smaller groups based on interests or other criteria will lead to more targeted campaigns that provide much higher ROI than generic messages sent out to everyone. In short, if you want to get the most bang for your buck when it comes to SMS marketing, taking the time to understand list segmentation is key.
List segmentation – also known as audience segmentation or list division – involves splitting up contacts in a database according to their particular characteristics. This could be anything from age, location and even buying preferences. By understanding which segments are likely to respond best for certain offers and promotions, businesses can send highly customized messages that really speak to each customer's needs and desires.
The process of dividing an SMS list doesn't have to be complicated but there are some 'rules of thumb' that should be followed. For instance, try not too narrow down too far so you don't lose potential customers who may fit within those parameters but just haven't been identified yet. Also consider assigning different lists with different cadences; sending weekly emails versus monthly newsletters depending on user interest level or activity history. Finally, make sure all data is double-checked before sending any messages – typos or incorrect info won't do wonders for brand perception!
By recognizing the importance of segmenting an SMS list carefully and following best practices while doing so, small business owners can ensure they deliver effective campaign content every time with maximum returns at minimum cost and effort. With a little bit of initial setup work now, marketers can rest assured knowing they're well prepared for whatever message requirements come their way in future!
How Can I Optimize My Sms Campaigns For Mobile Devices?
When it comes to optimizing SMS campaigns for mobile devices, there are a few key considerations. Mobile optimization is critical in today's digital landscape – with more and more consumers using mobile devices as their primary source of communication, businesses must ensure that they are putting out content that looks good on these smaller screens.
At the most basic level, this means making sure that text messages fit within the character limit set by your messaging provider. Messages should also be formatted correctly so they look appealing across all platforms (i.e., iPhones, Androids, etc.). Additionally, make sure to use short URLs or links where possible when sharing websites or other content in your messages – longer URLs can get truncated which could lead to broken links and poor user experience.
It's also important to think about device-specific features such as push notifications when crafting an effective SMS campaign. Push notifications allow you to send alerts directly to users' phones even if they aren't actively engaging with your message at the time – this can be a great way to reach potential customers who may have otherwise missed out on your marketing efforts. Knowing how each type of device interacts with push notifications will help you craft better experiences for those users who receive them.
Optimizing an SMS list is another element of running successful campaigns through mobile devices. Segmenting lists helps ensure that customers only receive relevant information based on their interests and location; it also ensures that no one gets bombarded with too many offers and promotions in a single day! By understanding the data available from past campaigns, businesses can identify opportunities for segmentation and further refine their targeting strategy moving forward.
Conclusion
The bottom line is: SMS marketing can be a powerful tool for small business owners, but it's important to understand the dos and don'ts before you dive in. By considering the cost of an SMS campaign, building your list thoughtfully, segmenting it properly, optimizing for mobile devices, and leveraging customer loyalty through creative campaigns, you'll have all the pieces of the puzzle necessary to make sure your message hits home.
To get started on the right foot with SMS marketing, think of it like any other project – start slow and build momentum over time. Don't try to boil the ocean; take baby steps towards success and make sure each one counts. With focused effort, patience (and maybe even some luck!), you'll find yourself feeling more confident about your strategy as you move along.
In terms of advice that could apply to almost anything in life – if something sounds too good to be true when it comes to SMS marketing, it probably is! Use common sense and trust your gut instinct – just like Grandma always said 'if it looks fishy then it's best not to touch'. When done correctly though, there's no doubt that SMS has its place among successful modern-day marketing strategies.
Related Posts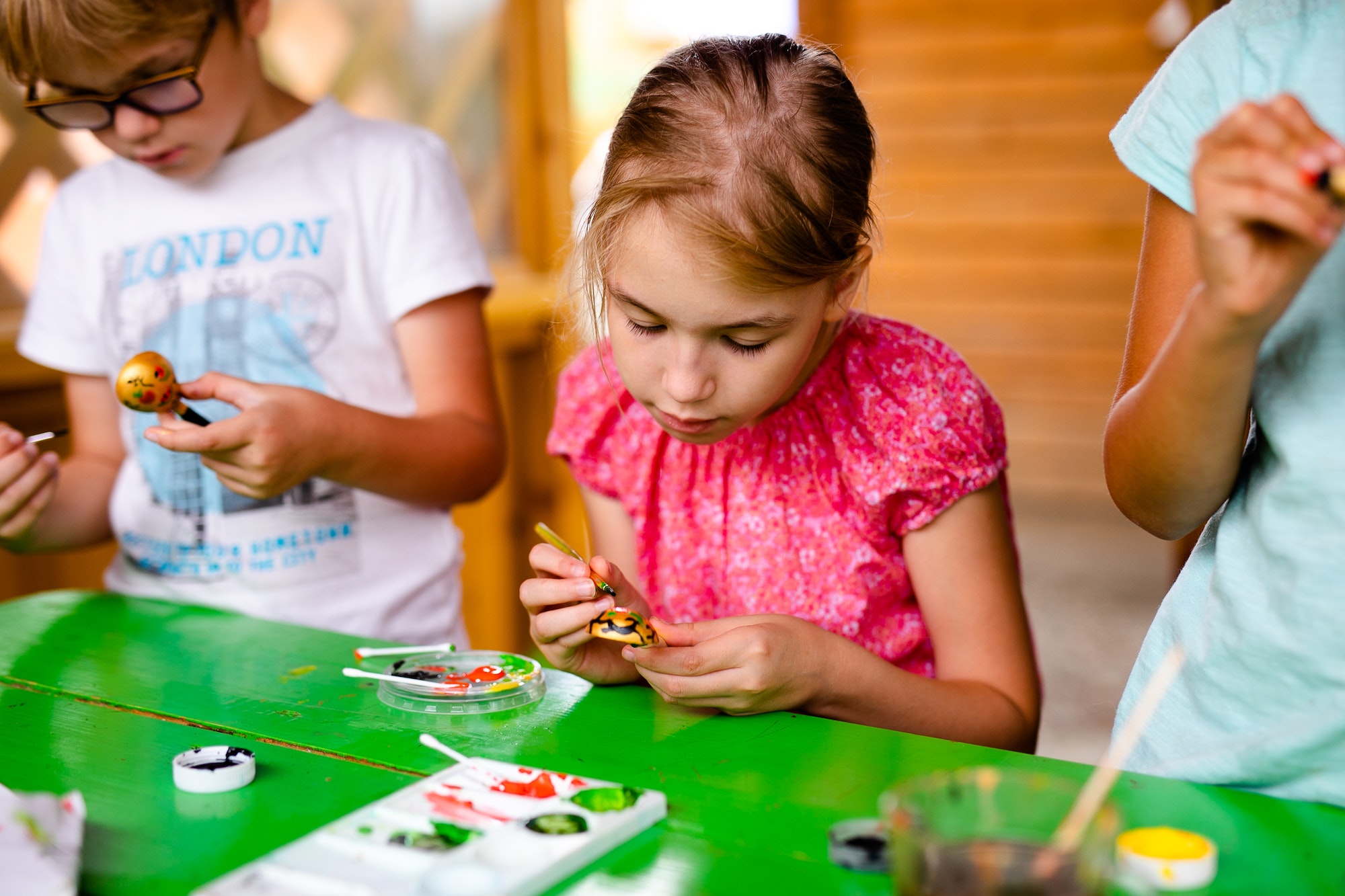 The Importance Of Community Involvement For Local Business Owners As a local business owner, I've always believed that the key to success goes beyond just providing great products or services. It's about being an active…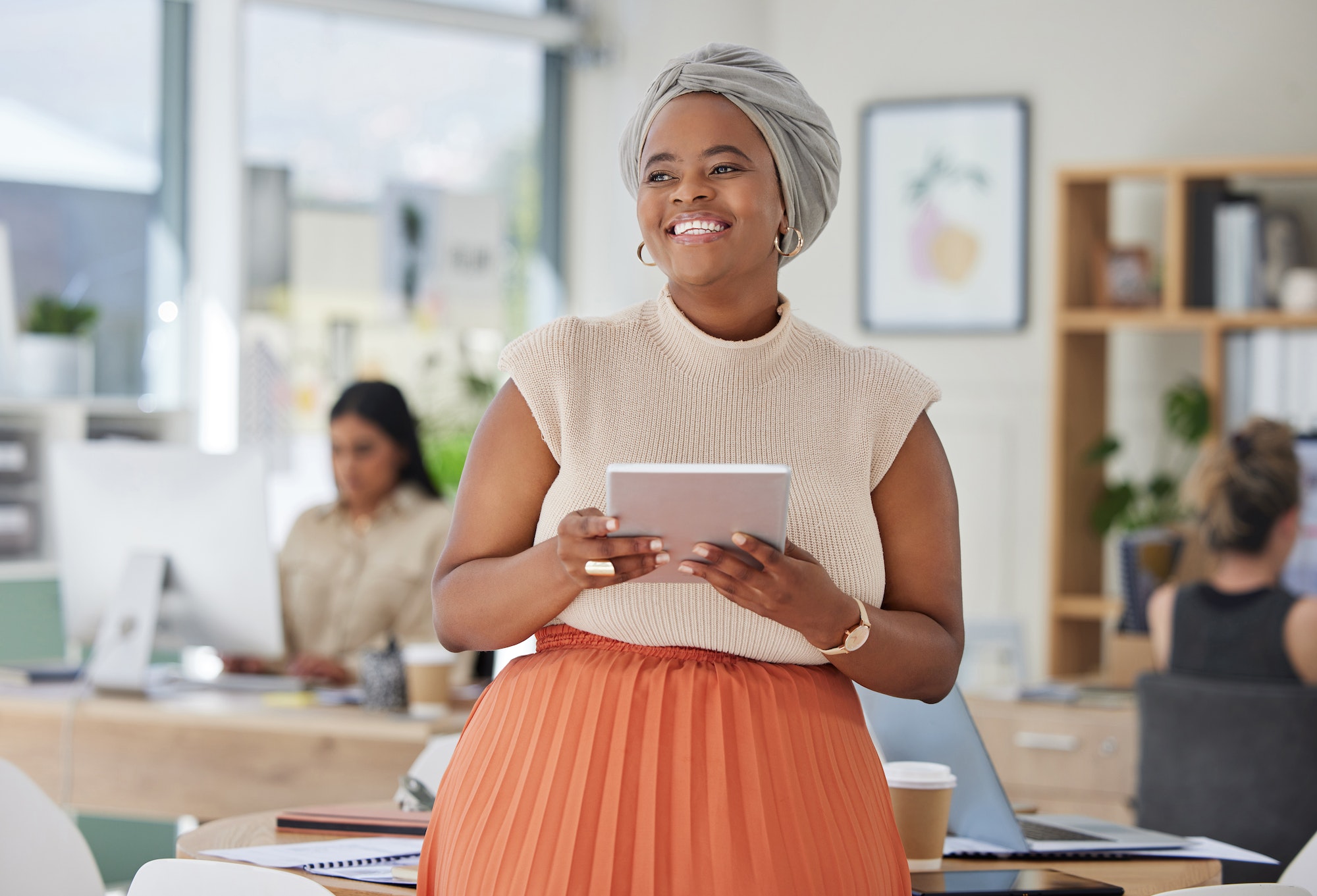 How To Measure The Success Of Your Local Business Marketing Campaigns You've put in the hard work, you've brainstormed creative ideas and invested time and resources into your local business marketing campaigns – but how…
👇 Book Your Free Consultation
👇 You May Also Like…
Local Business Heroes 'Go' Platform Replaces Over 20 Other Software
It is everything your small business needs to compete, all in one place so you can convert more customers and grow your business without tech overwhelm.