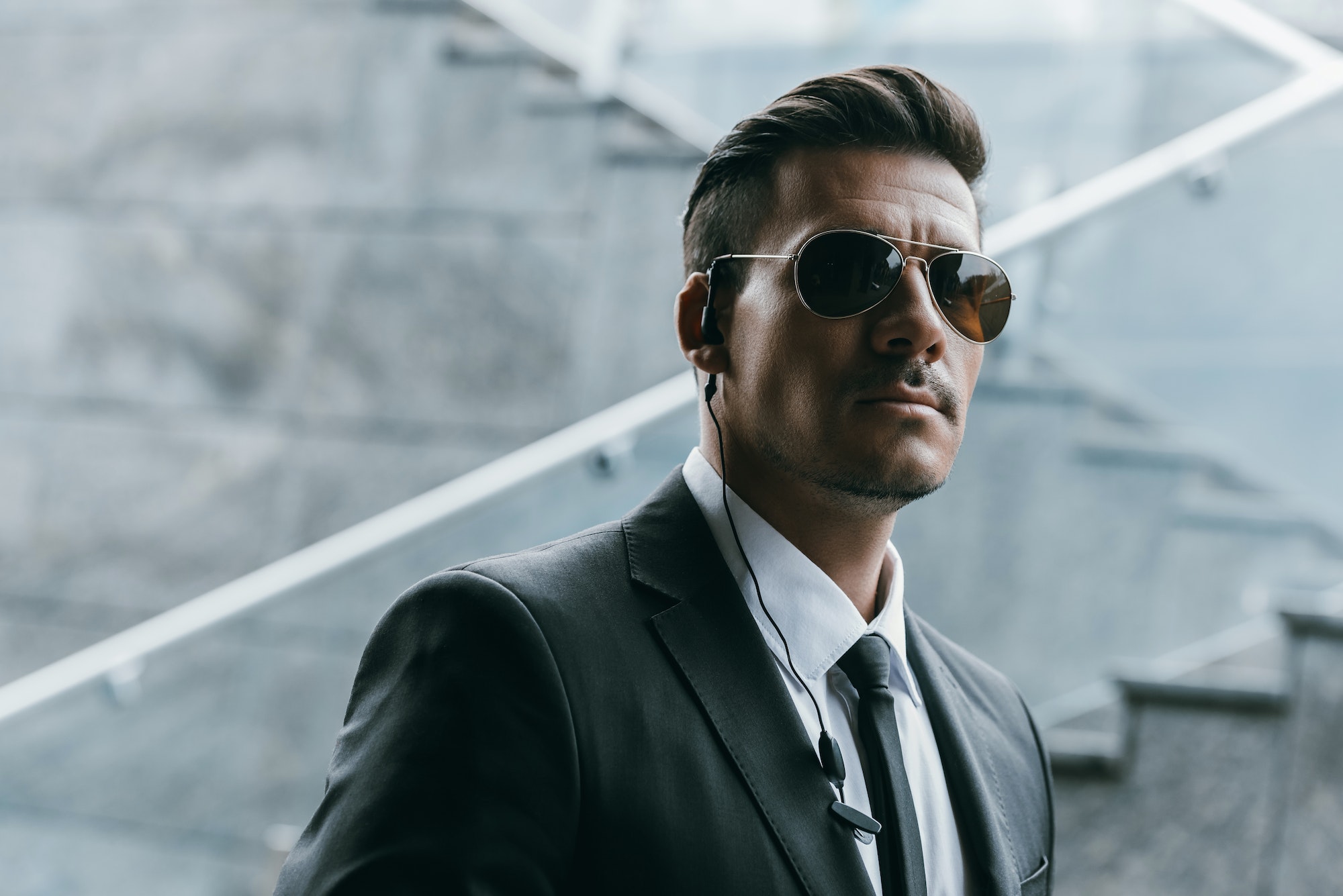 The Importance Of Website Security For Small Business Owners
Are you a small business owner? If so, you know how important it is to keep your website secure. In today's digital world, website security has become more critical than ever before. As a web security consultant, I'm here to tell you just how important it is for small businesses to prioritize the safety and security of their websites.
My goal in this article is to provide small business owners with an understanding of why website security matters, as well as actionable steps they can take to ensure that their sites are safe and secure. With my expertise in the field of web security, I'll explain the potential risks posed by not taking adequate measures to protect your site from malicious intent. And finally, I'll share some practical tips on how business owners can better protect themselves online.
No matter what size your business may be, making sure that your website is properly secured should always be at the top of your priority list. By following these guidelines and implementing sound strategies for keeping your site secure, you'll have peace of mind knowing that your customers' data will remain safe and protected – now and in the future!
Definition Of Website Security
Website security is an essential component of any small business. It's the set of measures and protocols that are employed to protect a website, its data, and all other related systems from malicious cyber threats. Cybersecurity is not just about having technical safeguards such as firewalls or antivirus software but also involves proper training for employees on how to recognize and prevent potential attacks. By taking proactive steps like implementing web security measures, businesses can help ensure their online operations remain secure against various types of cyberattacks.
Data security protection is also critical in safeguarding sensitive customer information from being accessed by unauthorized parties. Companies must take precautions when storing and transferring confidential data, setting up two-factor authentication methods for logging into accounts, encrypting emails and using multi-factor authentication processes whenever possible. All these actions will go a long way towards protecting your organization's digital assets and keeping them safe from prying eyes.
It's important to understand the full scope of website security if you want to keep your business running smoothly. Of course some common sense practices need to be followed – like regularly changing passwords or ensuring only authorized personnel have access to certain files – but there are additional layers of defense available with modern technologies like malware scanning tools or intrusion detection systems that can detect suspicious activities on company networks before they become major problems.
Having the right web security measures in place can make all the difference between staying ahead of cyber threats or falling victim to one. With this comprehensive approach and continuous monitoring, businesses can better protect themselves against today's ever-evolving cybersecurity landscape and maintain their competitive edge over time. As we move forward into an increasingly digitally connected world, it's more important than ever for small business owners to stay vigilant in defending their websites against malicious activity. The next section covers different types of cyberattacks that could target your online operations…
Types Of Cyberattacks
Small business owners should be aware of the different types of cyberattacks that are prevalent today. Malware infections, phishing scams, ransomware attacks and distributed denial-of-service (DDoS) attacks can all have disastrous effects on a small business's operations if they are not properly protected against them.
Malware is malicious software that has been designed to damage computer systems or networks by accessing confidential information without authorization. It often comes in the form of a virus, Trojan horse, worm or spyware and can be sent through email attachments, websites or other online services. A malware infection can lead to data loss, system failure, stolen passwords and other serious issues for any small business operating online.
Phishing scams involve sending emails to unsuspecting victims with links or attachments that contain malicious code. This code may then allow criminals access to sensitive information such as login details or banking credentials stored on the victim's computer. Phishers usually target users who use weak passwords and those who do not keep their software up-to-date so it pays to ensure that your systems are secure from this type of attack.
Ransomware attacks occur when hackers gain access to a company's network and encrypt files until payment is made for decryption keys. Small businesses should practice regular backups of important data as well as training staff on how to identify suspicious emails which could contain ransomware payloads. Additionally, having strong firewall protection will help prevent unauthorized access attempts into your networked systems.
Finally, distributed denial-of-service (DDoS) attacks aim to disrupt normal internet traffic by flooding targeted networks with requests from multiple computers at once – also known as a man-in-the-middle attack – resulting in poor performance or total system shutdowns. Businesses need to make sure their web hosting provider offers adequate DDoS mitigation measures in order to protect against these kinds of threats before they become an issue.
Nowadays there are numerous vulnerabilities facing small businesses due to our increasingly connected world; understanding the various types of cyberattacks available is essential for ensuring security across all digital assets owned by these organizations.
Vulnerabilities Of Small Businesses
Small businesses are like a castle in the middle of an open field – vulnerable to any attack. For small business owners, cyberattacks and data breaches present real risks that can lead to serious financial losses. Even if it's unlikely that hackers will specifically target their website or system, understanding potential vulnerabilities is essential for protecting against security weaknesses and reducing possible threats.
When considering website protection strategies, there are several common vulnerabilities that small businesses must keep in mind. Poorly managed passwords and outdated software are two leading causes of data breach incidents, which could put sensitive customer information at risk. Additionally, many smaller companies lack robust network security solutions such as firewalls or antivirus programs which would protect against malicious activity from outside sources. Without these safeguards in place, attackers may be able to gain access to confidential company documents or personal user accounts within the network.
Another important factor to consider is how employees handle digital assets. If staff members do not use secure methods when transferring data between devices, they may unknowingly expose the organization to unnecessary risks. Companies should also be aware of insecure third-party plugins and applications that might provide unauthorized access points into their systems. To reduce the chances of this happening, organizations should regularly monitor all external connections and identify any suspicious activities before they occur.
In addition to identifying and addressing technical weaknesses, businesses must also ensure that their personnel have adequate training on cybersecurity best practices so they can recognize potential threats before they become major issues. With proper education and awareness about online safety protocols being implemented throughout the organization, small business owners can better prepare themselves for any potential cyberattack scenarios and minimize their exposure to costly data breaches.
The costs associated with recovering from a breach can be significant for any size company; however, small businesses often face even greater challenges due to limited resources available for recovery efforts…
Costs Of A Data Breach
When it comes to web security, there's no price tag that can be placed on maintaining the safety of your business. Unfortunately, many small business owners fail to recognize this and put themselves at risk of a costly data breach. Cybersecurity costs are not something most small businesses want to spend money on, but they should really consider the risks associated with ignoring their website's security.
The costs of a data breach go far beyond just monetary losses; they also include reputational damage, customer trust issues, lawsuits, regulatory fines and more. Even if you have insurance coverage for cyberattacks, there will still be significant expenses related to recovering from an attack. For example, you may need help restoring or rebuilding systems impacted by the attack as well as forensic analysis and legal fees. In addition to these direct costs, there is also indirect cost such as lost customers due to negative press about the incident and decreased productivity resulting from system downtime caused by the attack.
In today's digital world, information security costs are necessary in order to protect companies from potential threats like malware attacks, phishing scams and other forms of online fraud. Investing in proactive measures like firewalls and antivirus software can greatly reduce your chances of becoming a victim of a cyberattack – while saving you time and money in the long run. Taking steps to secure your website through proper authentication practices (i.e., using two-factor authentication) is equally important because it helps protect against hackers who might try to gain access to sensitive information or financial assets stored within your site's databases.
There's no doubt that preventing a data breach requires upfront investment in web security solutions – but when compared with the potentially catastrophic consequences of having one happen? It's worth every penny! So don't wait until after disaster strikes before taking action: investing in cybersecurity now could save you countless headaches down the line – plus thousands upon thousands of dollars in damages later on. Don't underestimate the value of securing your website – it could mean all the difference between success and failure for your business!
By implementing best practices for web security today, small business owners can reap invaluable benefits tomorrow – including peace of mind knowing their valuable resources are protected from malicious actors lurking online.
Benefits Of Securing Your Website
Securing your website is like putting on a seatbelt: it's an essential step to protect you and your business. Website security has numerous benefits that cannot be ignored, including data protection, cybersecurity, safety from hackers, and peace of mind. As a web security consultant, I'm here to help you understand the value of safeguarding your site for customers and yourself.
Data Protection Benefits
The most important benefit of website security is protecting customer information such as credit card numbers or personal details. If this data were stolen or accessed by malicious actors, customers could suffer financial loss. Investing in reliable website security measures can prevent these issues from occurring. Furthermore, if you are compliant with industry standards such as GDPR or PCI DSS, then ensuring proper website security puts you in good standing with regulators and helps avoid hefty fines associated with non-compliance.
Cybersecurity Benefits
Having secure authentication protocols and encryptions in place will ensure only authorized users are accessing sensitive areas of your site. This means unauthorized persons would not be able to access private content without permission nor hack into any accounts that require user credentials. Additionally, having effective malware detection tools installed reduces the risk of experiencing costly downtime due to malicious attacks which could lead to lost revenue opportunities or reputation damage alike.
Safe Website Benefits
When visitors come to your site they expect their experience to be easy and safe; investing in website security eliminates potential threats that might otherwise put them off using your services altogether. For example, removing broken links caused by outdated software protects online shoppers from being directed away from the checkout page while also reducing search engine penalties related to poor usability metrics (e.g., bounce rate). Moreover, preventing cross-site scripting vulnerabilities prevents attackers from injecting malicious code into websites which could steal confidential data or redirect visitors elsewhere unexpectedly – both cases significantly damaging brand trustworthiness among consumers who may never return again!
Hackers Prevention Benefits
Website security also acts as a deterrent for cyber criminals hoping to take advantage of vulnerable sites with weak defenses – making sure all systems are up-to-date helps reduce the chances of becoming a target for dangerous cyberattacks such as ransomware or denial-of-service incidents where servers become overwhelmed with requests until they crash completely offline! What's more, regularly monitoring activity logs allows suspicious behavior patterns to be identified quickly before serious damage occurs so corrective steps can be taken promptly too – thus providing further assurance against malicious activities taking place unnoticed behind closed doors!
These tangible benefits mean securing your website should no longer remain an afterthought but rather part of building an overall cyber defense strategy that protects both customers' data and company assets alike going forward. With these points in mind we now turn our attention towards recommended steps for properly securing your website moving forward…
Recommended Steps To Secure Your Website
As a small business owner, website security is of the utmost importance. Cybersecurity threats are increasing and becoming more sophisticated every day, so it's essential to take proactive steps to protect your data from malicious actors. Here are some recommended strategies for securing your website:
Establish site security protocols: Develop policies that dictate how users should access your company's sensitive information. This could include two-factor authentication or requiring strong passwords with regular updates.
Protect website data: Utilize encryption technology whenever possible when transmitting or storing customer data on your server. Also consider investing in virtual private networks (VPNs) to keep communications between computers secure.
Monitor activity regularly: Keep an eye out for suspicious activities such as login attempts from unfamiliar IP addresses or changes made without authorization. If any irregularities arise, use firewalls to block potentially dangerous traffic and investigate further.
By implementing these cybersecurity strategies, you can greatly reduce the risk of suffering a data breach and protect yourself against potential losses down the line. Taking control of your online presence will allow you to focus on running and growing your business, rather than worrying about cyberthreats lurking around every corner. With all these measures in place, it's time to look at tools for monitoring and protecting your website even further.
Tools For Monitoring And Protecting Your Website
It's true that taking recommended steps to secure your website is important, but it doesn't end there. To keep your website and its data safe from cyber threats and potential data breaches, continual monitoring and protection are necessary. As a small business owner, it's in your best interest to understand the security tools available for this purpose as well as their responsibilities for keeping your site secure.
| Tool | Use | Responsibility |
| --- | --- | --- |
| Firewall | Blocks malicious traffic & unwanted connections | Maintaining firewall ruleset updates & configuration changes regularly |
| Anti-Malware Software | Scans incoming files & identifies malicious content before they can harm your system or steal data | Keeping anti-malware software up-to-date & running regular scans on all networks/devices connected to the internet |
| Intrusion Detection System (IDS) | Monitors network activity & detects suspicious behavior such as unauthorized access attempts or other violations of policy rule sets established by an organization's IT staff. | Ensuring IDS rulesets are updated with new threat intelligence information regularly & responding quickly when alerts come through |
These tools provide powerful layers of defense against cyberthreats, however don't forget about internal responsibility – making sure employees have been trained on appropriate password management techniques, using two factor authentication wherever possible and avoiding clicking links from unknown sources. Additionally, backing up critical business data should be done frequently so if anything does happen you will not lose valuable information related to customers or operations.
Beyond just having these protections in place, any successful online presence needs somebody who has a deep understanding of the technologies used and how they work together; someone who knows what procedures need to be taken immediately when something goes wrong. That person could either be yourself or a security professional who is always ready and willing to help out in times of crisis. In short: sound knowledge combined with reliable tools are essential components for mitigating risk associated with operating an online business safely and securely.
Responsibilities For Keeping Your Site Secure
As a small business owner, it is your responsibility to ensure the security of your website. A data breach or cyber attack can have serious long-term consequences for your business, so taking proactive steps to secure your site is essential. Here are some key responsibilities that you should take on when it comes to website security:
1) Know What You're Protecting: It's important to understand what kind of information and assets are stored in your website; this includes customer data, payment processing systems, financial records, etc. Knowing what needs protecting will help you make informed decisions about how best to protect them.
2) Update Regularly: Outdated software leaves your site vulnerable to hackers and other cyber threats, so regularly updating all software—including plugins and themes—is an important part of keeping your site secure. Make sure that any new updates are tested before being implemented as well.
3) Monitor Your Site Activity: Keep track of user activities on the site by monitoring logins and access activity from both inside and outside sources. This helps identify suspicious behaviour early on and allows you to take action quickly if needed.
4) Implement Security Measures: Secure passwords, two-factor authentication, firewalls – there are many measures you can implement in order to protect the integrity of your website. Investigate which options are available to you that fit with the size and risk profile of your business.
By following these simple steps, small businesses owners can be confident they're doing their best to safeguard their websites against potential cyber attacks while also laying foundations for long-term cybersecurity success. Now let's look at some best practices for ensuring such success…
Best Practices For Ensuring Long-Term Cybersecurity
It is critical for small business owners to be proactive when it comes to website security best practices. Cybersecurity long-term requires a dedication from the organization and its leadership in order to protect their customers and stay ahead of potential threats. It's important for businesses to have an understanding of online safety tips, risk management strategies, data protection measures, and more when implementing cybersecurity protocols into daily operations.
First and foremost, organizations should use strong passwords on all systems that store any customer or internal information. Utilizing two-factor authentication can help keep accounts secure by requiring users to type in additional credentials beyond just password authentication. Businesses should also use an encrypted connection whenever they transmit sensitive data such as credit card numbers or other personal information. This will ensure that the data is protected against interception during transmission. Additionally, companies must maintain up-to-date software including operating systems, web applications, plugins, and firewalls across all devices used at the workplace. Regularly patching these items helps prevent hackers from exploiting known vulnerabilities in older versions of software products.
Organizations should also consider leveraging cloud technology along with automated backups services so they can quickly restore lost data if needed due to malicious attacks or natural disasters like floods or fires. By investing in a good backup service solution provider who specializes in enterprise level solutions for disaster recovery planning, companies can greatly reduce any losses incurred during cyber incidents that could potentially disrupt normal operations and cause significant financial damage over time. Furthermore, having a reliable incident response plan set up within your organization allows you to respond faster in case of a breach which may include engaging qualified IT professionals who are experienced with investigating cybercrime events related to fraud or intellectual property theft among other types of illegal activities conducted through digital networks.
Finally, small business owners should prioritize employee education on cybersecurity topics such as phishing scams and social engineering tactics employed by attackers who exploit human behavior rather than relying solely on technological defenses alone. A comprehensive training program specifically designed around cyber awareness is essential for protecting confidential information assets stored within your system environment while reducing overall risks associated with digital transactions conducted between third parties online everyday. Investing resources into educating employees about online safety tips is key when aiming to build effective walls against external threats while providing peace of mind internally knowing that everyone has been adequately trained on how best protect themselves and others connected digitally within the company's network infrastructure now and well into the future. With this knowledge under their belt, small business owners can then confidently move forward towards exploring further resources for learning more about website security best practices tailored specifically towards their unique needs today!
Resources For Learning More
The importance of website security for small business owners cannot be overstated. According to a report by Symantec, 43% of cyber attacks target small businesses. Now more than ever, it is essential that small business owners stay informed and up-to-date on the latest in website security technology and practices.
Here are 3 effective resources to learn more about website security:
Data Protection – Understanding data protection laws such as GDPR and CCPA can help you protect user data from malicious actors. You can find helpful information from sources like the National Cyber Security Alliance or DataGuidance.
Cybersecurity Awareness – It's important to stay aware of new threats and how they affect your business operations; this includes staying up-to-date on best practices for cybersecurity awareness training for employees. Check out resources from organizations like StaySafeOnline or KnowBe4 for training materials and tips.
Cyberthreat Prevention – Taking proactive steps towards preventing cyberattacks before they happen is key to protecting your business assets, customers' sensitive data, and reputation online. Resources such as the SANS Institute provide valuable insights into upcoming trends in cyberthreat prevention strategies that you should consider implementing at your organization.
Small business owners must take ownership of their website security posture if they want to remain competitive in today's digital economy — there is no one size fits all solution here but rather an ongoing process of learning, understanding, implementation, monitoring, and evaluation of various tools and techniques available within the field of cybersecurity awareness and cyberthreat prevention
Frequently Asked Questions
What Is The Average Cost Of A Data Breach?
When it comes to data breaches, one of the most important questions for any business owner is "What is the average cost of a data breach?" The fact is that cyber security can be expensive, and even with all the necessary precautions in place, businesses are still vulnerable. It's essential for owners to know what they're up against when it comes to potential costs associated with a breach.
On average, the total cost of a typical data breach ranges from $3.6 million to $4 million. This figure includes direct expenses such as technical investigations, legal defense fees, damage control activities and notification services. In addition, there may also be indirect losses related to fines or reputational harm caused by the breach. Businesses should factor these additional costs into their overall budget when planning for cybersecurity measures.
The price tag may seem daunting at first glance, but small business owners don't need to break the bank on advanced cybersecurity solutions right away. Taking basic steps like employee training on phishing scams and investing in secure hosting plans can go a long way towards protecting your business from costly threats. That said, failure to take proper preventative measures can leave companies exposed which increases risk exponentially over time.
Business owners have an obligation to understand how much financial exposure they face if their company suffers a data breach – not just in terms of dollars and cents, but also in terms of lost customers or damaged reputation. Fortunately, taking appropriate steps now will help protect companies' bottom lines down the road and ensure success both today and tomorrow.
Are There Any Free Tools Available To Monitor And Protect My Website?
Protecting a website from cyber threats is paramount for any small business owner. With the right tools, monitoring and protecting your website can be done with ease – but what are these free tools available? This article explores the possibilities of free website security tools, providing an overview of the benefits they offer.
For starters, website security software should be at the top of every small business owners' priority list. As digital commerce continues to grow in popularity, so do hackers' attempts to breach websites; making cybersecurity monitoring essential in order to stay safe. Luckily there are plenty of free options out there which provide protection against malicious activity or unauthorised access.
Website monitoring software is one such tool that helps keep tabs on potential risks like malware attacks and other suspicious activities on your site. It also allows you to set up alerts when someone tries to gain entry into your system without permission. Additionally, it provides detailed reports on traffic trends and user behaviour so you can better secure your online presence.
When shopping around for website protection software, look for features such as real-time scanning capabilities, automated backups and data encryption technologies which will help shield sensitive information from prying eyes. There are even some solutions that use artificial intelligence (AI) technology to detect breaches before they happen! The best part about these services is that many of them come with a no-cost trial period so you can test them out before investing any money into them.
No matter how vigilant a small business owner may be with their own security practices, having reliable web security tools in place offers peace of mind knowing that their site is protected 24/7 against potential threats. By taking advantage of free offerings now, businesses can save themselves time and resources down the road as well as ensure their customers' safety too!
What Is The Best Way To Ensure Long-Term Cybersecurity?
The best way to ensure long-term cybersecurity is by implementing comprehensive strategies, solutions and policies. Building a robust security program requires an understanding of the risks your website may be exposed to as well as regularly assessing potential vulnerabilities in order to protect against future threats.
As a web security consultant, I recommend developing a plan that focuses on data protection measures and regular vulnerability scans. This can include creating secure backups, encrypting sensitive information, restricting user access levels where appropriate, and using reliable authentication methods like two-factor authentication for login credentials. Additionally, it's important to keep up with software updates since outdated applications are more vulnerable to attack.
Once these essential components have been established, you should create ongoing security monitoring processes such as continual scanning for malware or other malicious activity. A professional IT team can help monitor your system 24/7 and provide real-time alerts when any suspicious activities occur. Having someone review logs frequently helps ensure that all attempts at unauthorized access are quickly identified and addressed accordingly.
By investing in comprehensive website security solutions now, small business owners can avoid costly repairs down the road while confidently knowing their businesses are protected from cybercriminals over the long term.
What Roles And Responsibilities Do I Have As A Business Owner To Keep My Website Secure?
As a business owner, it is your responsibility to ensure that your website remains secure. Website security plays an important role in protecting against cyberattacks and data breaches. By taking proactive steps to remain vigilant, you can protect yourself and your customers from the potential damages associated with such threats.
A good starting point is to understand the different types of cyberthreats that exist today. Malware infections, phishing scams, ransomware attacks, distributed denial-of-service (DDoS) attacks – these are just some examples of tactics used by malicious actors to target businesses' websites. As a result, it's essential for business owners to stay up-to-date on the latest cybersecurity trends so they can identify and respond to any potential risks quickly and effectively.
Business owners should also take actionable steps to strengthen their website security measures. This could include implementing strong authentication protocols such as two-factor authentication or multi factor authentication; encrypting sensitive information; regularly patching software vulnerabilities; using robust firewalls; running regular virus scans; disabling unnecessary services; monitoring user activity logs; setting up intrusion detection systems; and limiting access rights where necessary. All of these measures will help reduce the risk of successful cyberattacks while providing peace of mind that customer data is safe and secure.
It is also important for business owners to be aware of best practices when handling customer data online. They should create policies around how customer data is collected, stored and processed within their organization, as well as guidelines on what type of customer data needs protection which should not be shared without permission or consent. Additionally, all employees responsible for managing the website or collecting customer data must receive proper training on how to use digital safety protocols correctly – this ensures everyone understands their roles and responsibilities when handling valuable company assets responsibly.
By taking these measures seriously, small business owners can make sure their websites are protected from unwanted intrusions from hackers or other malicious actors who may try to steal confidential customer information or disrupt operations through various means – ultimately helping them protect themselves from financial loss due to costly data breaches or service outages caused by cyberattacks.
What Are Some Of The Most Common Types Of Cyberattacks?
Cyberattacks against websites have become increasingly common in recent years, as hackers and malicious actors strive to exploit vulnerabilities within a business's digital infrastructure. As an experienced web security consultant, I can attest that these threats should not be taken lightly; they can cause massive disruption or reputational damage if left unchecked. Here are some of the most frequent cyberattacks small business owners need to be aware of:
Phishing attacks are one of the most popular methods used by hackers. These involve sending out emails with links purporting to offer helpful information or services, but which actually lead users to a malicious website designed to steal personal information from unwitting victims. It is important for businesses to educate their employees about how phishing scams work so everyone knows what to look out for when browsing online.
Ransomware threats can also be devastating for small businesses. This type of attack involves malicious software being installed on a computer system, encrypting data and then demanding payment in exchange for unlocking it again. Businesses should ensure all their systems are routinely updated with the latest antivirus software and regularly backup their data onto external storage devices just in case this type of attack happens.
Distributed Denial-of-Service (DDoS) attacks occur when multiple computers are infected with malware and used together to overwhelm a website's server with traffic, crashing the site or rendering it inaccessible until the attack stops. Brute force attacks also exist, where hackers use automated tools to guess passwords repeatedly until they gain access into accounts or networks – making strong password protection key here too!
For any business owner who wants peace-of-mind knowing their website is securely protected from potential cyberattackers, its essential that you take steps now such as educating yourself and your team about these threats and implementing appropriate measures accordingly. With the right precautions in place, you can help protect your business from costly damages due to cybercrime – without compromising your customer experience either.
Conclusion
As a small business owner, website security is of the utmost importance. According to data, the average cost of a data breach can be anywhere from hundreds of thousands, to millions of dollars in damages. That's why it's critical that you take your website security seriously and protect yourself with effective strategies and tools.
When it comes to monitoring and protecting your website, there are several free tools available that can help you get started on the right track. However, if you want long-term cybersecurity protection for your business, then investing in reliable services like antivirus software or web application firewalls may be necessary. As a business owner, it's also important to understand what roles and responsibilities you have when keeping your website secure – such as regularly patching vulnerable systems and training employees about cyber threats.
Finally, familiarizing yourself with some of the most common types of cyberattacks (like phishing scams) can go a long way towards helping you stay one step ahead of malicious hackers. By implementing these measures into your online safety plan today – both now and in the future –you can ensure that your small business remains safe from potential digital threats.
Related Posts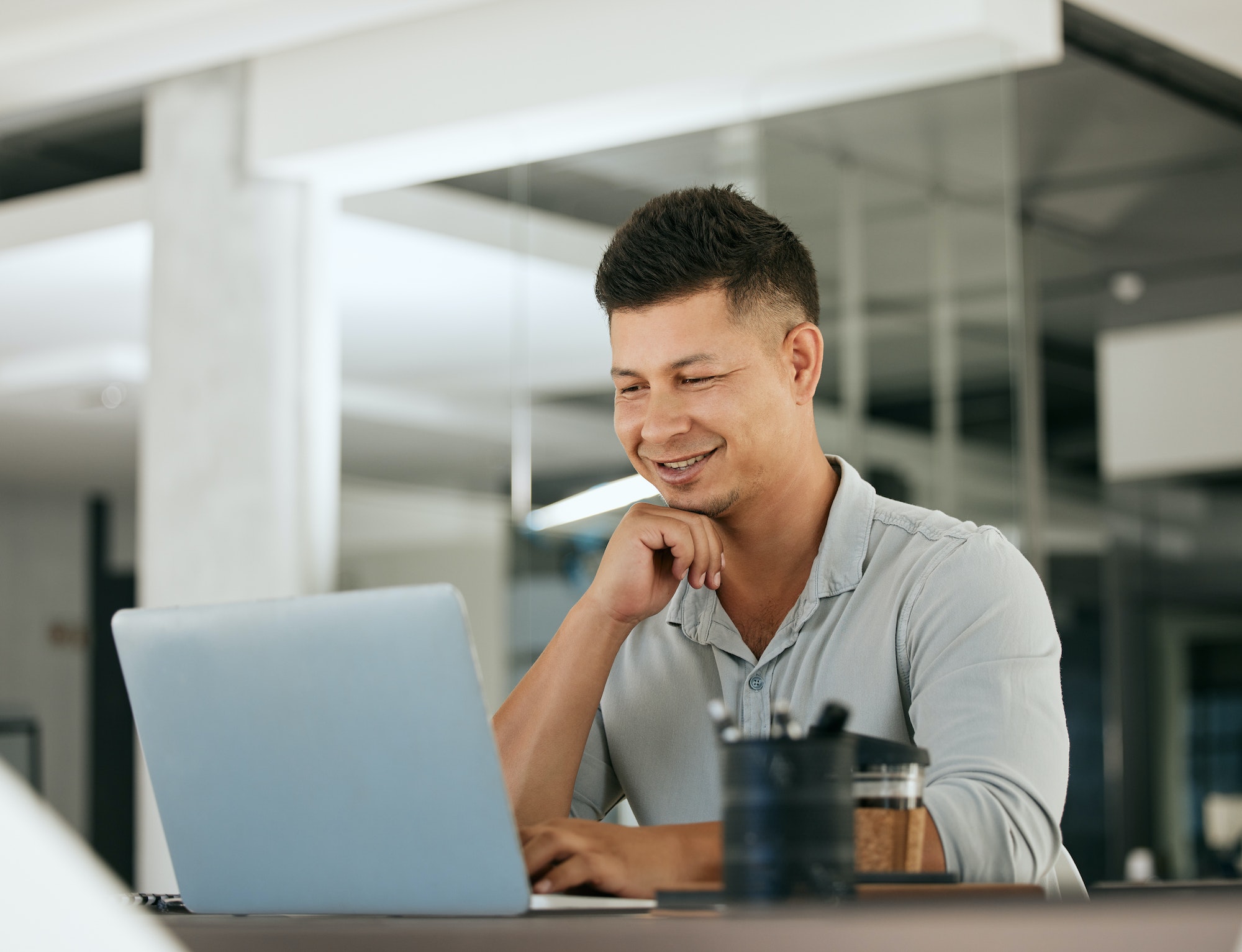 Creating A Killer Website For Your Local Business Hey there, fellow business owners and entrepreneurs! I bet you're just as excited about growing your local business as we are in helping you achieve that. And one of the most effective…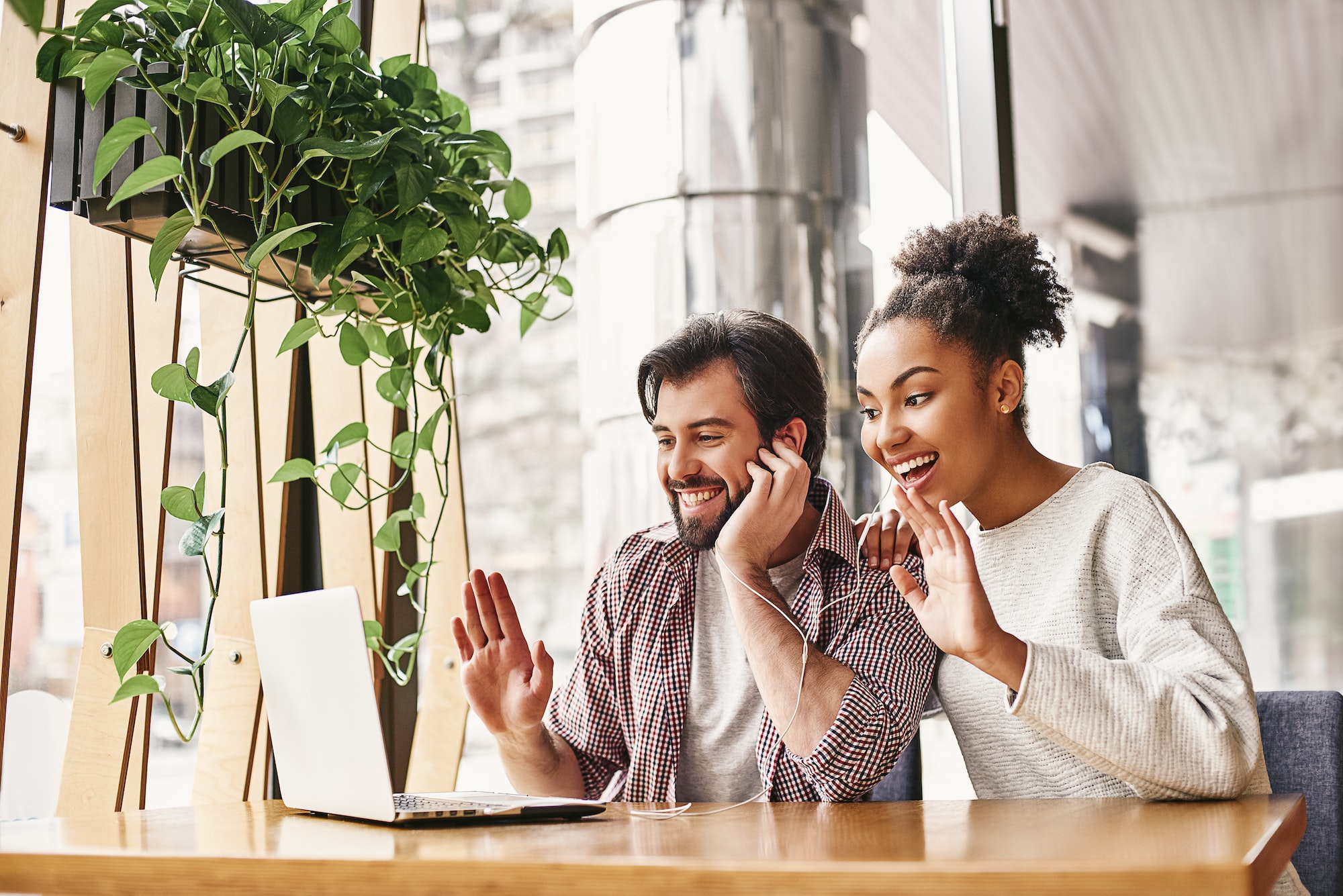 Maximizing Your Website's SEO Potential: A Guide For Small Business Owners As a small business owner, you know that having an online presence is essential for success. However, without the right strategies in place for optimizing your website's SEO potential,…
👇 Book Your Free Consultation
👇 You May Also Like…
Local Business Heroes 'Go' Platform Replaces Over 20 Other Software
It is everything your small business needs to compete, all in one place so you can convert more customers and grow your business without tech overwhelm.