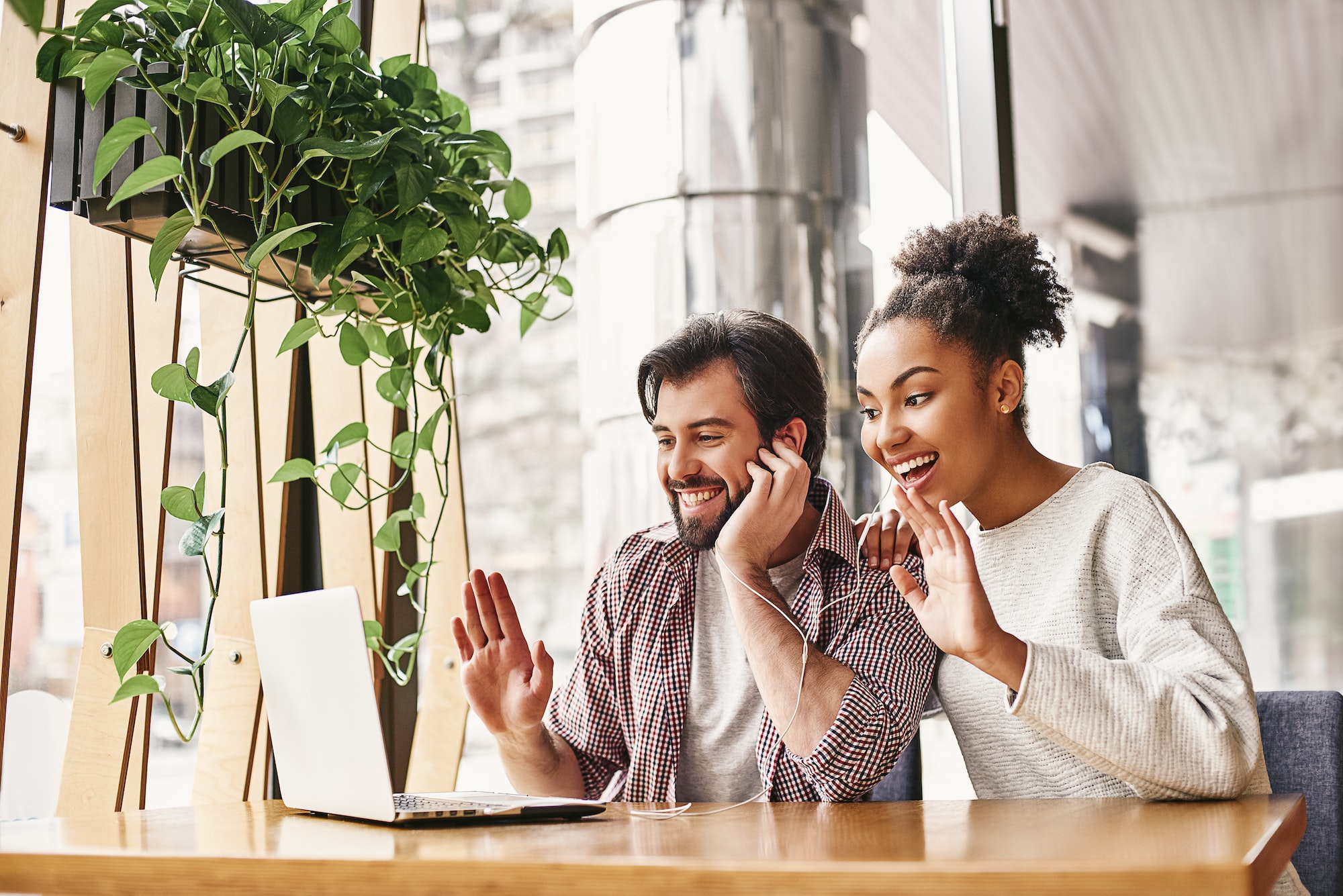 Maximizing Your Website's SEO Potential: A Guide For Small Business Owners
As a small business owner, you know that having an online presence is essential for success. However, without the right strategies in place for optimizing your website's SEO potential, it can be difficult to get the visibility and engagement necessary to make a real impact. That's why I want to provide you with a comprehensive guide on how to maximize your website's search engine optimization (SEO) potential.
This guide will show you how to use best-practices when creating content and increase your organic traffic so more customers find you online. With my help, you'll have all of the information needed to build an SEO strategy tailored specifically to your needs as a small business owner. You won't just learn tips and tricks but also gain insight into what works best based on recent industry data and trends.
By the end of this article, you'll have actionable advice that will put those newfound skills into practice immediately and see tangible results from increased web traffic! So don't wait any longer – let's dive in and start maximizing your website's SEO potential today!
What Is SEO?
SEO stands for search engine optimization, and it's an essential part of any website. It helps your site appear in front of potential customers who use search engines like Google or Bing to find what they're looking for. In other words, SEO is how you make sure people can actually find your website! Understanding the basics of SEO is important if you want to maximize your online presence and grow your small business.
To understand what SEO is all about, let's take a look at some key concepts. First, there are organic results – these are the unpaid listings on a search engine results page that show up as a result of someone searching something related to your products or services. Second, there are paid ads that companies pay for when someone searches for certain terms associated with their businesses. Finally, there are local listings – this type of listing appears when someone searches for something within close proximity to them geographically speaking.
Now that we have a basic understanding of what SEO is, let's talk about why it matters so much for small businesses. If done right, optimizing your website can lead to greater visibility on search engines which leads to more traffic coming through to your site from those organic listings–this means more potential customers seeing what you offer and potentially becoming paying clients! But even if done wrong or not done at all, SEO can still be very detrimental–you could end up getting buried by competitors who do optimize their websites properly and miss out on valuable opportunities due to low visibility online. That's why it's so important to get it right!
Having a good grasp of the fundamentals behind SEO can help you gain an advantage over other businesses in the same space as yours. With that said, keyword research plays an integral role in ensuring success with SEO; diving deeper into this topic allows us to further explore how best to utilize our resources in order maximize our potential reach through organic search engine rankings…
Keyword Research For SEO
When it comes to optimizing your website for search engine rankings, keyword research is a must. Knowing which keywords are related to the services or products you provide can give your business an edge over competitors by targeting potential customers who actively search for what you offer. Moreover, finding long tail keywords that are specific and relevant to your business ensures more accurate searches and higher click-through rates.
Start by brainstorming terms that relate to your business: think of words people might use when searching for what you have to offer. Search engines like Google cater to natural language queries so don't be afraid to get creative with phrases and synonyms that still reflect the same idea as the main topic. Also consider using tools such as Keyword Planner from Google Ads, SEMrush, etc., in order to identify popular or trending topics related to your industry.
It's important not only to find relevant keywords but also determine how competitive they may be based on their volume and difficulty score – this will help narrow down which ones should be prioritized in content creation and optimization efforts. Additionally, researching other websites in similar industries can show you what kind of keywords they use for ranking optimization—this allows businesses to stay informed about current trends amongst their competition while at the same time discovering untapped opportunities within their niche market segment.
Now armed with targeted keywords, small businesses can start focusing on optimizing its website content accordingly. From blog posts and product descriptions through meta tags and page titles—strategically inserting these keyphrases throughout one's website has become imperative if success is desired in SEO performance metrics such as organic reach and visibility across all major search engines. Moving forward into content optimization opens up new possibilities for improving website engagement levels among target audiences!
Optimizing Website Content For SEO
Now that you have done your keyword research, it's time to turn your attention to optimizing the content of your website for SEO. Optimizing website content is essential for a successful search engine optimization (SEO) campaign as its goal is to ensure your webpages are visible and accessible by both search engines and potential customers.
When optimizing website content, it's important to focus on delivering quality information while strategically incorporating keywords throughout each webpage in order to maximize their visibility within relevant search results. To do this successfully, use keywords sparingly so they don't seem repetitive or forced. Also, be sure the text reads naturally when read aloud; if it doesn't sound right then chances are it won't read well either. Additionally, don't forget about image ALT tags – these should also include keywords as search engines can crawl images too!
Another key element to consider when optimizing website content for SEO are internal links – linking between related pages on your site helps improve user experience and keeps visitors engaged longer which leads to higher rankings from Google. Internal links can be easily added into existing posts or articles with anchor text containing thematically relevant keywords. As an example: 'We wrote about XYZ topic previously – click here for more information.' Keep in mind though, keyword stuffing will hurt rather than help your SEO score which means using natural language instead of simply listing out all of the target terms in one sentence.
Beyond improving organic traffic through optimized website content, backlinks remain one of the most influential factors associated with increasing a page's ranking within SERPs (search engine result pages). Building high-quality backlinks boosts credibility and trustworthiness in the eyes of search engines like Google – giving websites better exposure overall among online audiences looking for products or services similar to yours. Next up we'll discuss how creating backlinks can further enhance your website's SEO potential.
Creating Backlinks To Improve Your Website's SEO Ranking
Backlinks are vital to any successful SEO strategy. When done correctly, they can boost your website's visibility and help improve its search engine rankings. Building backlinks is an essential part of developing a comprehensive SEO strategy for small business owners. It helps build credibility with Google and other search engines by providing them with external links from prominent websites.
The first step in building backlinks is identifying potential sources that are relevant to your industry or niche. You should also look for high-quality sites that will provide reliable link juice to your site. This means researching authority sites like news outlets, universities, or government organizations that have good domain ratings (DR). Once you've identified these sites, reach out to their webmasters and ask if they would be willing to include a link pointing to your website on their page.
To ensure success, make sure the content you create includes keywords related to your topic so it appears more prominently during searches. Additionally, use keyword-rich anchor text when creating links as this will inform both users and search engines what they can expect after clicking the link. These practices give greater context and relevance to the pages being linked to which will further strengthen the quality of each backlink created.
Finally, track progress over time by using software such as Ahrefs or SEMrush which allow you access data points such as organic traffic growth and referring domains which offer insight into how well your targeted efforts are performing against competitors in terms of SEO ranking improvement and increased site visibility boosts. With these tools at hand, small business owners can uncover actionable insights about their own SEO campaigns while making informed decisions about where best invest resources for maximum returns down the line in regards to Search Engine Optimization strategies.
Image Optimization Strategies For Websites
Image optimization is a powerhouse for SEO potential and should not be overlooked. Truly, it's an astronomical opportunity to turbocharge your website performance! To maximize the benefit of image optimization on websites, there are several key strategies that must be followed.
First, you want to make sure all images used on your website are optimized according to each respective algorithm. This applies both to the size of the image file as well as its compression rate which can help reduce page load time significantly. Within this framework, you also need to determine how many times each image will be displayed in order to ensure seamless loading across devices and browsers.
Second, always keep accessibility top-of-mind when using images on webpages. For example, try using alternative text (alt tags) with helpful descriptions so users can better understand what they're looking at without having to open the image itself. Additionally, when dealing with copyrighted material or stock photos, provide appropriate attributions so you don't risk any copyright infringement issues down the line.
Thirdly, take advantage of automated services such as lazy loading for large galleries or responsive design techniques for compatibility between mobile and desktop usage scenarios. These tools have been specifically designed with algorithms tailored towards improving user experience while ensuring optimal search engine ranking opportunities from an SEO perspective.
Finally, if structured data markup isn't already being implemented on your website then now could be a great time to capitalize on this powerful toolset too – understanding why it matters and how best it can work for you is essential though before taking action here…
Understanding The Benefits Of Structured Data Markup
Structured data markup is a powerful tool when it comes to optimizing your website's presence on search engine results pages. It helps search engines better understand the content of your page and provide more relevant information for users. By adding structured data, you can make sure that your site stands out from competitors by providing vital details such as product availability, pricing, reviews and ratings, images, videos and much more.
As a small business owner, understanding the benefits of structured data markup will help you maximize your website's SEO potential. Structured data allows you to specify exactly what type of content appears in search engine results so users have an accurate preview before clicking through to the page they are searching for. This not only improves the user experience but also increases click-through rate (CTR) which has a direct impact on ranking position.
Having this extra layer of detail can be especially beneficial if you offer products or services with multiple variations or features that might not always be visible at first glance in SERPs. With schema tags attached to each item you could display additional information about price ranges, customer reviews/ratings etc., boosting visibility and engagement.
Using structured data also gives webmasters greater control over how their content is represented in SERPs even when other pages link back to them. Doing this ensures that any links pointing back to your domain look great no matter where they are posted online – giving people the best possible impression of your brand every time someone clicks onto one of those external links!
By leveraging these benefits associated with structured data markup, small businesses owners can optimize their websites for improved discoverability without compromising on quality or relevance – making sure customers find exactly what they're looking for quickly and easily!
Using Social Media To Boost Your Site's Visibility And Engagement
Social media is an integral part of SEO. It can help boost the visibility and engagement with your website, both in terms of organic search engine traffic as well as social influencers sharing content related to your business. To maximize the potential for success on social media, it's important to maintain a consistent presence across all platforms that you choose to use. This includes optimizing images and videos for each platform, creating engaging content, responding to comments & messages promptly, and actively engaging with followers on a regular basis.
In addition, there are several strategies that small businesses should consider when attempting to increase their site's visibility through social media channels: leveraging relevant hashtags; making sure posts have keywords that align with searches users may be looking for; maintaining a positive brand reputation by monitoring what people are saying about your business online; using targeted ads to reach new audiences; and expanding relationships with influencers who will share your company's content.
These strategies can also help grow your audience organically by increasing the number of shares, likes, retweets or other interactions from existing followers which helps expose more people to your brand. Lastly, tracking analytics is essential – look at how many views/impressions different pieces of content get & respond accordingly! It's easy to identify what works best for reaching target markets this way.
An effective mobile optimization strategy is just as critical for marketing success today as your social media campaigns. The next section will discuss how mobile optimization plays into effectively maximizing seo potential moving forward.
Mobile Optimization As Part Of Your SEO Strategy
Mobile optimization is an integral part of any successful SEO strategy, especially for small businesses. Taking the time to ensure your website is optimized for mobile devices can have a significant impact on website visibility and ranking. Mobile users represent a growing segment of web traffic, making it essential that your site is properly configured for them. If you don't take this step, you may miss out on valuable opportunities to engage with potential customers.
Understanding how mobile search differs from desktop search is key to developing effective strategies. Mobile browsers typically prioritize speed over accuracy when searching, so creating content tailored to mobile searches helps ensure your pages appear in relevant results. Additionally, optimizing page loading times by compressing images or using caching techniques will help improve user experience.
It's also important to focus on usability when designing your website for mobile users. Make sure menus are easy to navigate and all elements on the page are easily clickable without zooming in or scrolling around unnecessarily. Keep text legible and utilize plenty of white space between blocks of information so readers can quickly scan through content looking for what they need. These tactics can make it easier for people to find the information they're looking for as well as complete tasks like filling out forms or clicking links without getting frustrated and leaving your site prematurely.
These steps go a long way towards improving customer satisfaction which has been shown to positively influence rankings in organic searches as well as providing tangible benefits such as increased conversions and sales leads from visitors who stay longer and find what they're looking for more quickly. It's clear that investing in quality mobile optimization pays off significantly in terms of boosting website performance overall. With that said, it's only one piece of a complex puzzle when it comes to maximizing SEO potential – analyzing and tracking website performance needs to be done regularly too if you want maximum success online.
Analyzing And Tracking Website Performance
Like a sharp arrow slicing through the air, tracking your website's performance is essential for maximizing its SEO potential. With an arsenal of analytical tools and metrics at our disposal, it's easier than ever to analyze and track the health of your site on both desktop and mobile platforms. But with so much data to sift through, where do you start?
When it comes to website analytics, there are several key metrics that will give you insight into how well your content is performing in search engine results pages (SERPs). These include pageviews per session, bounce rate, time spent on page, organic traffic sources, keywords used by visitors to find your site using search engines such as Google or Bing, and referral traffic from other sites. By analyzing these metrics regularly over time, you can get a better understanding of what's driving people to visit your webpages.
In addition to just looking at the numbers themselves, website optimization involves identifying areas of improvement based on those numbers. For example, if you notice that a particular webpage has an unusually high bounce rate compared to other pages on your site, this may be indicative of a problem with user experience or usability issues related to navigation or design elements. Similarly, low organic search rankings could indicate that changes need to be made in order to improve visibility within SERPs. By taking actionable steps based on these insights—such as adding internal links between relevant pages or improving keyword targeting—you can make sure that every page on your website is working hard towards achieving its SEO goals.
Analyzing and tracking website performance is only one piece of the puzzle when it comes to optimizing for search engine success; staying up-to-date with the latest SEO trends is equally important for ensuring maximum visibility in SERPs. From implementing schema markup tags and creating social media campaigns tailored specifically for boosting brand awareness online – there's no shortage of tactics available for getting more eyes (and clicks) onto your content!
Staying Up-To-Date With The Latest SEO Trends
For small business owners, staying up-to-date on the latest SEO trends is essential for maximizing a website's potential. It's important to keep an eye out for new developments in search engine optimization (SEO) so that you can stay ahead of the competition and ensure your site remains as visible as possible. Here are four ways to do just that:
Monitor Google Algorithm Updates: The algorithms used by major search engines like Google often change over time, with adjustments made to how websites rank against each other. Keeping track of these updates will help you understand why certain sites are ranking higher than others and what strategies need to be implemented in order to improve visibility.
Follow Industry Leaders and Influencers: Following industry leaders and influencers who focus on SEO topics can provide valuable insight into developing trends and best practices when it comes to optimizing a website for search engine results pages (SERPs). Such professionals regularly share their knowledge through blog posts and social media which can be beneficial when strategizing for long-term success.
Utilize Analytic Tools & Reports: By utilizing available analytics tools and reports, businesses can gain invaluable insights about their website performance such as page views, bounce rates, visitor demographics, etc., which can then inform decision making around content creation or marketing campaigns. This information can also help identify opportunities for improvement that could potentially increase organic traffic from web searches.
Participate in Conversations & Communities: Joining conversations related to SEO within online communities or forums provides another avenue for learning more about current trends in the field while networking with peers who may have similar goals or challenges. Through this type of engagement, it's even possible to learn firsthand tips on what works well when attempting to optimize a site for SERPs rankings — something only experience can teach!
Staying informed on the latest SEO trends is key when it comes to effectively managing a small business website's digital presence; knowing how one should react appropriately ensures maximum impact from any changes made going forward while keeping abreast of competitors' activity at the same time. With all this being said, there's no better way than taking actionable steps right now towards improving your website's overall visibility!
Frequently Asked Questions
What Is The Most Cost-Effective Way To Boost My Website's SEO Ranking?
Boosting your website's SEO ranking doesn't have to be expensive. In fact, many small business owners can increase their rankings in the search engine result pages (SERPs) with low-cost strategies that don't require a lot of time and effort.
Take, for instance, a local coffee shop owner who wanted to drive more customers through their doors. They used cheap SEO tactics such as optimizing the content on their website for key phrases related to coffee shops near them and updating existing webpages with fresh information about their products and services. By doing this, they improved their visibility on SERPs quickly and at minimal expense to themselves.
So what are some other cost effective SEO optimization tactics? Here are just a few examples: submitting press releases online, creating high quality blog content regularly, building backlinks from reputable websites, and using social media platforms like Twitter or Facebook to promote your brand. All of these activities can give you an edge over competitors when it comes to increasing your rankings in major search engines like Google, Yahoo!, and Bing.
When it comes to improving your site's SEO ranking tips, there is no one size fits all approach; however, focusing on relevant keywords and making sure they appear throughout your webpages will help significantly boost your chances of appearing higher up in SERP results. Additionally, keeping track of user engagement metrics can provide valuable insights into which aspects of your website are resonating most with users – allowing you to optimize those areas further down the line.
By being mindful of how you're spending money on SEO efforts while also leveraging inexpensive yet powerful tactics like keyword optimization and tracking user engagement data, small businesses owners can not only save money but also maximize their website's potential for success in organic search results across multiple search engines without breaking the bank!
How Often Should I Update My Website Content For SEO Purposes?
If you're a small business owner with an online presence, then you want to ensure that your website is optimized for SEO. That said, one of the most important aspects in achieving this goal is making sure that you are regularly updating your website content. But how often should these updates occur?
Content updates can have a major impact on your SEO ranking because fresh content signals to search engines like Google and Bing that your site is up-to-date, active and relevant. As such, it's essential to establish a frequency when it comes to updating your website content so that you can reap the rewards of improved visibility and better rankings.
The exact frequency will vary depending on different factors like industry, type of content and seasonality; however, as a general rule of thumb, aim for at least once per month. This ensures that both users and search engine algorithms notice any changes made over time which could positively affect your organic search results. Additionally, if there were ever any seasonal fluctuations or events occurring within your industry sector – such as new product launches or promotional campaigns – then more frequent content updates would be necessary in order to keep pace with the competition.
While regular website content updates may seem daunting at first glance, they don't necessarily require much effort – especially if you plan ahead! For instance, make use of tools like social media scheduling software or consider repurposing existing material into something new like videos or infographics instead of writing from scratch every time. Furthermore, brainstorming ideas using keyword research can also be extremely beneficial in helping you create informative yet tailored pieces of content specifically designed for maximum SEO value.
In short: if you're looking to maximize your website's SEO potential then staying on top of content updates is key! Establishing a set frequency will help ensure that both users and search engine algorithms become aware of any changes made over time which could lead to improved visibility and higher rankings in return.
How Do I Know Which Keywords To Use For SEO?
When it comes to SEO, knowing which keywords to use is a key part of optimizing your website. As you research and develop an effective SEO strategy for your business, keyword selection should be a priority. Understanding how to select the right words can help ensure that Google finds and ranks your content when customers search online.
To get started on selecting keywords for SEO purposes, there are several strategies you can employ. First, do some research into what types of searches people tend to make in relation to products or services like yours. This will give you an idea of the kinds of terms that would resonate with potential customers and increase your visibility in search engine results pages (SERPs). You can also use various search engine optimization (SEO) tools such as keyword research tools and analytics platforms to identify popular phrases related to your topic. Additionally, consider using industry-specific terms that are commonly used by other websites within your niche.
Once you have identified relevant keywords, the next step is to incorporate them throughout your website's content while maintaining readability. Make sure they appear naturally in titles and headings so that readers know what topics are being discussed without having to guess or click around too much. Similarly, include these same words in meta descriptions, page URLs, alt text for images, and internal links as applicable. Doing all this will improve both user experience and search engine crawler understanding of each page's contents for better indexing overall.
Finally, focus on creating valuable content that incorporates the selected keywords but isn't overly repetitive or stuffed full of them – instead aim for seo friendly content that provides value from an informational standpoint first and foremost. Here are five steps you can take towards achieving this goal:
Brainstorm ideas based on customer needs & interests
Research relevant topics & current trends
Analyze competitor sites & determine unique angles
Write high quality copy about those topics
Incorporate chosen keywords strategically
At its core, successful keyword selection involves finding balance between relevance and popularity while still providing useful information through engaging writing style tailored specifically for small business owners looking to maximize their website's SEO potential.
Are There Any Seo Strategies I Should Avoid?
When it comes to optimizing your website for search engines, there are certain strategies that you should avoid in order to maximize your results. Understanding which seo tactics, tips and guidelines to avoid can help boost the success of your website. To ensure that you're following best practices when it comes to SEO, here are five key points to keep in mind:
Don't rely too heavily on keyword stuffing – While including relevant keywords throughout your content is important, overusing them will have a negative effect on your rankings. Avoid using the same words or phrases multiple times as this could result in penalties from search engines like Google and Bing.
Stay away from low-quality link building techniques – Link building involves creating links from other websites back to yours, but be careful not to use any suspicious methods such as buying links or participating in link exchanges with irrelevant sites. This will only hurt your ranking and put your website at risk of being penalized by search engines.
Refrain from duplicate content – Search engine algorithms don't look kindly upon identical content appearing across multiple webpages so make sure each page has unique copy written specifically for that page alone. If you need to repurpose existing material then make sure its rewritten first before publishing it again elsewhere online.
Don't ignore meta tags – Meta tags such as titles and descriptions provide valuable information about what's on each page of your site so make sure they accurately describe the content within them. Each tag should contain keywords that are related to the topic of the page while avoiding spammy language or overly promotional messages which would likely get flagged by crawlers looking for signs of manipulation within these elements.
Be wary of automation tools – Automation platforms may seem appealing if you want quick results but ultimately their effectiveness is limited due to outdated technology and lack of understanding around human behaviour patterns online; making manual optimization a more reliable option when tackling complex projects such as local SEO campaigns or ecommerce store audits where user experience plays an increasingly integral role in achieving successful outcomes..
In short, understanding which seo strategies, tactics and guidelines work best for small business owners can mean all the difference between maximizing potential and leaving opportunities untapped; whereas those that should be avoided altogether can become costly mistakes if left unchecked resulting in lost revenues over time instead of increased profits through organic growth initiatives undertaken correctly by experienced professionals who understand how digital marketing works today versus yesterday's expectations around performance metrics used solely as indicators telling us what worked well at one point but no longer applies now based on changes made since then either by our own actions or industry wide shifts taking place which we must adapt quickly rather than simply relying on old processes still followed religiously even though their relevance has long expired already yet continue regardless thanks largely to inertia caused by resistance towards change often seen among smaller teams unable/unwilling to embrace new ideas even after being exposed directly during training sessions held regularly meant originally as part educational tool primarily used also as motivation hoping eventually everyone participates actively engaging enthusiastically self motivated without pushback showing initial hesitation before eventually coming around finally seeing value added once impact felt firsthand leading almost immediately afterwards into noticeably improved results overall lasting much longer than expected prior especially given current environment challenging every aspect along way requiring patience determination resilience optimism persistence above all else courage move forward despite uncertainty knowing outcome positive whatever happens next no matter takes reach destination desired faster better easier smarter cheaper since beginning……
How Can I Ensure My Website Is Mobile-Friendly For SEO?
Making sure your website is mobile-friendly for SEO can be like navigating a minefield – if you don't know what to look out for, it could put your business in jeopardy. Fortunately, with the right strategies, any small business owner can ensure their site has optimum mobile compatibility and get ahead of the competition. As an SEO content strategist, I'm here to guide you through exactly how to do that.
The key to achieving successful mobile-friendly SEO lies within optimizing each page on your website so they are tailored towards fitting a range of devices. This means ensuring all elements such as text size and image resolution are properly adjusted so it looks professional no matter which device people use to access it. By doing this, search engines will recognize your site as being optimized for mobile users and give it higher rankings accordingly – crucial when competing against other local businesses!
When developing a mobile-optimized website, there are also certain features you should consider implementing into its design. Seamless navigation is essential – make sure links are clearly visible and easy to click from any device type or screen size. Additionally, enabling 'accelerated mobile pages' (AMPs) allows visitors to view the most important information on your webpages without having to wait for downloads or images loading up slowly. All these tactics aid in helping Google determine whether or not your website is suitable for mobile viewing and ultimately worth ranking high in searches related to your industry or service area.
Finally, regularly checking analytics data from your desktop and mobile versions of the site gives invaluable insight into how well you're performing compared with competitors' sites. It'll show where improvements need to be made regarding user experience along with providing useful keywords relevant to current trends which can then be used across both platforms; boosting visibility even more! With careful monitoring and optimization, incorporating seo-mobile compatibility isn't just achievable but efficient too!
Conclusion
The key to unlocking your website's full SEO potential is understanding and implementing the right strategies. As a small business owner, you may not have the resources necessary to hire an experienced SEO specialist or agency; however, that doesn't mean you can't get great results on your own.
By researching relevant keywords, updating content regularly, and making sure your site is mobile-friendly, you'll be well on your way to increased SEO rankings. You should also avoid any shady tactics such as keyword stuffing or buying backlinks – these practices will only hurt your chances of success in the long run.
So what are you waiting for? Take control of your website's SEO today! With a few simple steps, you could soon see more organic traffic coming through than ever before. Why not start now and see where it takes you?
Related Posts
Maximizing Local SEO: Tips And Tricks For Small Business Owners As a small business owner, I know firsthand how vital it is to make sure our customers can find us easily online. With the constant evolution of search engine algorithms…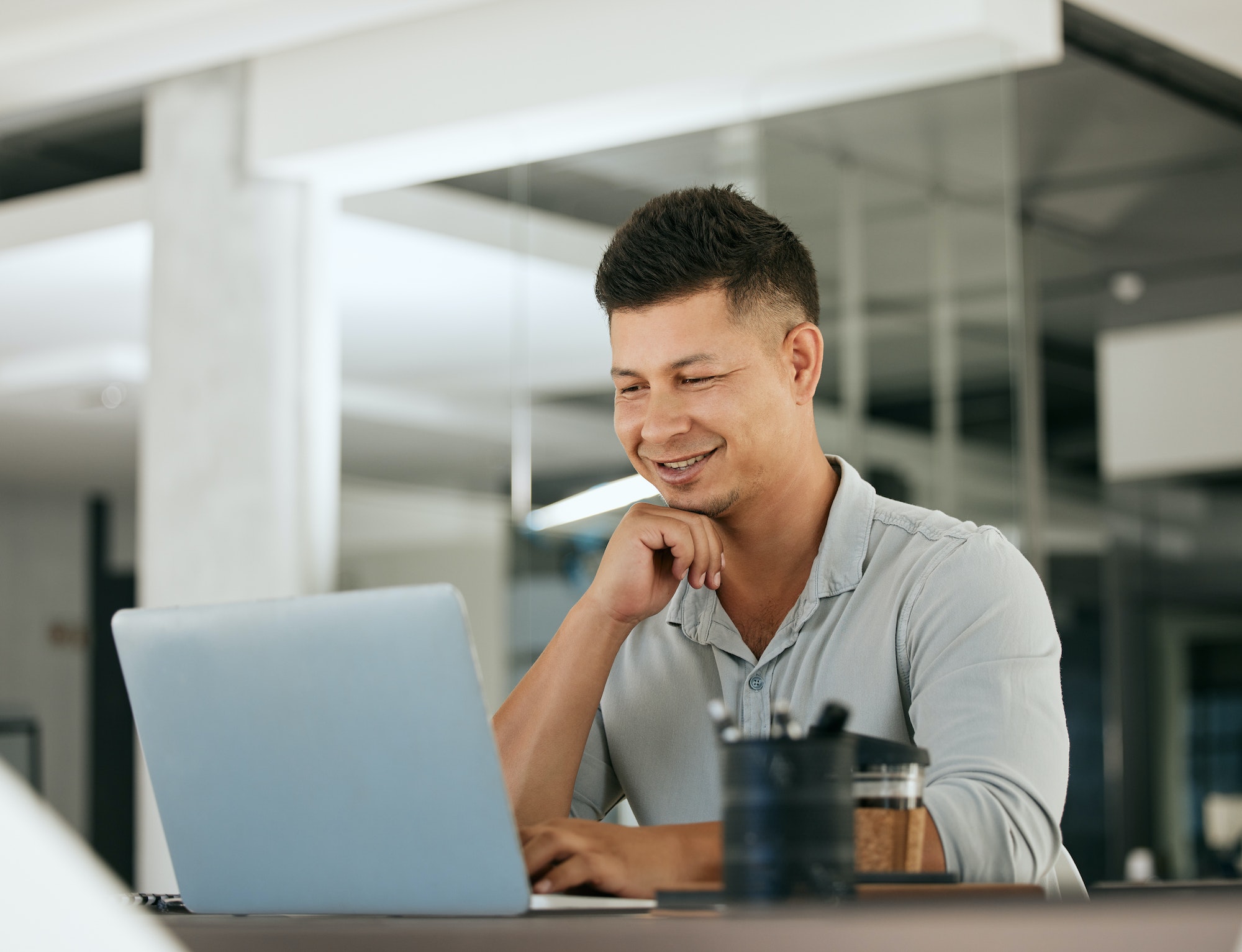 Creating A Killer Website For Your Local Business Hey there, fellow business owners and entrepreneurs! I bet you're just as excited about growing your local business as we are in helping you achieve that. And one of the most effective…
👇 Book Your Free Consultation
👇 You May Also Like…
Local Business Heroes 'Go' Platform Replaces Over 20 Other Software
It is everything your small business needs to compete, all in one place so you can convert more customers and grow your business without tech overwhelm.