Maximizing Local SEO: Tips And Tricks For Small Business Owners
As a small business owner, I know firsthand how vital it is to make sure our customers can find us easily online. With the constant evolution of search engine algorithms and the growing emphasis on local searches, we need to stay ahead in the game by maximizing our local SEO.
That's why I've spent countless hours researching and implementing various strategies to improve my business's visibility in local search results – and guess what? It worked! And now I'm here to share those tips and tricks with you.
In this article, we'll dive into some innovative tactics that will help your small business stand out amidst the competition in local search rankings. We'll explore topics such as optimizing for voice search, leveraging Google My Business features, utilizing location-based keywords, and more!
By incorporating these techniques into your marketing strategy, you'll not only attract more foot traffic but also garner increased brand recognition within your community. So strap yourselves in folks; it's time to revolutionize your small business through the power of Local SEO!
Understanding Local SEO
You've heard of SEO, but have you ever considered the impact that local SEO could have on your small business? If not, it's time to start thinking about how targeting a specific audience and optimizing visibility in your community can make all the difference.
But wait – what exactly is local SEO and why does it matter for your small business?
Local SEO is all about making sure your business stands out when customers in your area are searching online for products or services like yours. It involves strategies specifically designed to target audiences within a certain geographic location.
By focusing on improving your local search rankings, you'll be better positioned to attract foot traffic and increase sales from nearby customers who may not know you exist otherwise.
Now that we've got a clearer understanding of local SEO and its importance, let's dive into some actionable tips and tricks that will help boost your small business' presence in the neighborhood searches.
Up next: navigating the world of voice search optimization!
Optimizing For Voice Search
As a small business owner, you can't ignore the growing importance of voice search in local SEO. More and more people are using devices like Google Home and Amazon Echo to find businesses near them, so it's crucial to optimize your online presence for these searches.
One key component is optimizing schema on your website – this means adding structured data markup that helps search engines better understand your content. By doing so, you're making it easier for voice assistants to provide accurate results when someone asks about your products or services.
Another must-do is tracking analytics related to voice search queries. This will help you gain insights into how users are engaging with your business via voice-activated devices, allowing you to adjust your strategy accordingly. You'll be able to identify trends and patterns that can further inform changes needed for better optimization.
So start embracing the future by catering to this innovative technology! Now let's dive deeper into another essential aspect of local SEO: writing quality content that resonates with your target audience while maintaining high standards of readability and relevance.
Writing Quality Content
Now, you might be thinking that writing quality content is too time-consuming or challenging for your small business. Trust me, I know it can seem daunting at first, but with some practice and the right mindset, optimizing content will become second nature to you.
One of the most important factors in maximizing local SEO is ensuring that your website's content is engaging, informative, and appealing to both human readers and search engine algorithms.
To create compelling content for your site, start by incorporating relevant keywords naturally throughout your copy – this helps search engines understand what your page is about and rank it accordingly. Also, focus on providing value to your audience by solving their problems and offering unique insights into topics they're interested in.
Remember: innovation speaks volumes! The more original and helpful your content is, the better chances you have of attracting visitors who are genuinely interested in doing business with you. So go ahead and make a conscious effort to produce top-notch material that caters to your target audience's needs while keeping up-to-date with industry trends.
With all these efforts combined, you'll be well on your way toward boosting local SEO rankings as we now discuss leveraging Google My Business next.
Leveraging Google My Business
Now that we've talked about some general tips and tricks for maximizing local SEO, let's dive into one specific tool you should definitely be leveraging: Google My Business (GMB).
By building a strong presence on GMB, your small business can enjoy increased online visibility in search results, allowing potential customers to find you more easily. Trust me when I say this is a game-changer for any small business owner looking to stay competitive in the digital age.
To make the most of your GMB listing, follow these three essential steps:
Claim and verify your listing: First things first – claim ownership of your business on Google by providing accurate information such as address, phone number, website URL, and operating hours. Once claimed, don't forget to verify it through the process provided by Google.
Optimize with relevant keywords and categories: Sprinkle appropriate keywords throughout your GMB profile and select the right category for your business type. This will boost your chances of appearing higher up in local search results.
Encourage customer reviews: A key part of maintaining visibility on GMB is having a steady stream of positive customer reviews. Actively request feedback from satisfied clients and respond promptly to both positive and negative comments.
By focusing on these aspects of GMB management, you'll not only improve your local SEO but also create an excellent foundation for long-term success in our increasingly connected world.
But don't stop there! Next up: creating a mobile-friendly website to keep those potential customers engaged once they find you online.
Creating A Mobile-Friendly Website
Creating a Mobile-Friendly Website
Now that you're on the path to maximizing your local SEO, it's time we talk about creating a mobile-friendly website for your small business. Why is this important? Well, with more than half of all web traffic coming from mobile devices these days, having a site that performs well on smartphones and tablets is crucial for targeting customers effectively. Plus, search engines like Google actually prioritize mobile-friendly sites in their rankings – so making sure yours fits the bill will give you an edge over competitors.
Here are some key things to consider when building or improving your mobile site:
| Aspect | Tips |
| --- | --- |
| Responsive Design | Ensure your site automatically adjusts its layout based on the user's device (desktop, tablet, smartphone). |
| Fast Loading Time | Optimize images and reduce server response times to keep visitors engaged and less likely to bounce away. |
| Easy Navigation | Simplify menus and buttons while analyzing competitors' websites for inspiration on intuitive navigation. |
Once you've implemented these changes and have a solid foundation for a mobile-friendly website, it's essential to monitor performance regularly by using tools such as Google Analytics or other third-party tracking software. This will help ensure that you stay ahead of industry trends and continue delivering an exceptional experience for users across various platforms.
With your mobile-friendly website now set up and ready to go, let us move forward towards our next topic – utilizing location-based keywords to further boost your local SEO presence!
Utilizing Location-Based Keywords
Now that we've discussed the importance of maximizing local SEO, let's dive into a crucial aspect: Utilizing Location-Based Keywords.
As small business owners, it is essential to stay ahead of your competition and attract customers from the right demographics. To achieve this, you need to target location-based keywords effectively in your content strategy.
Here are four tips to make the most out of location-based keywords:
Research: Start by researching popular search terms related to your niche and locality. This will provide insight into what potential customers are searching for when looking for products or services like yours.
Targeting Competitors: Keep an eye on what keywords your competitors are using locally and try incorporating them into your own strategy, making sure not to copy but rather adapt intelligently.
Focusing Demographics: Understand who your target audience is within your area and tailor your keyword choices specifically towards their needs and preferences.
Optimizing Content: Infuse these well-researched location-based keywords naturally throughout website pages, blog posts, social media updates, and any other online platforms where you publish content.
By implementing these strategies, you'll be able to boost visibility among local users actively seeking businesses like yours in their community. Not only will this improve overall user experience on your site but also strengthen trustworthiness amongst potential clients!
Next up? Generating positive reviews…
Generating Positive Reviews
Generating Positive Reviews
Now that we've discussed the importance of maximizing local SEO, let's dive into one crucial aspect: generating positive reviews. As a small business owner, fostering relationships and building trust with your customers is essential for success – and what better way to do this than by encouraging them to share their experiences online? Not only will these glowing testimonials help boost your search engine rankings, but they'll also serve as invaluable social proof for potential new clients who stumble upon your website or Google My Business listing.
The key here lies in proactively seeking out feedback from satisfied patrons. In addition to simply asking happy customers if they'd be willing to leave a review (either verbally or via email), consider implementing some of the following strategies:
| Technique | How it Works |
| --- | --- |
| Offer incentives | Provide discounts, free samples, or other perks for those who take the time to write about their experience. Make sure it doesn't come across as buying reviews; emphasize that you want honest feedback. |
| Showcase existing reviews | Displaying a few standout testimonials on your website can inspire others to contribute their own thoughts. Ensure there's an easy-to-find link/button directing visitors where they can submit their praise or critiques. |
Remember that consistency is crucial when it comes to soliciting—and responding—to customer comments. By treating every interaction as an opportunity to build rapport and demonstrate your commitment to providing top-notch service, you'll create a virtuous cycle where positive reviews lead to more visibility and higher conversion rates while strengthening brand loyalty among existing clientele. So go ahead, show off those rave recommendations! This leads us perfectly well into our next topic of discussion – encouraging customer interaction for even greater results in optimizing your local SEO efforts.
Encouraging Customer Interaction
Who wouldn't want their customers to be uninvolved and disinterested in their business? Oh, wait… that's not what you want at all! Engaging customers is the key to building trust, driving sales, and maximizing local SEO for your small business.
Let me share some tips on how to encourage customer interaction effectively:
Create valuable content: Offer interesting and relevant information on your website or social media channels to grab attention and keep them coming back for more.
Encourage reviews: Prompt satisfied customers to leave positive feedback online – this will improve your online reputation while also boosting your search rankings.
Be responsive: Engage with people who comment on your posts or ask questions about your products/services by promptly replying and offering helpful solutions.
Now that we've got those basics down, let's talk about taking it up a notch. By implementing innovative strategies like hosting live events (either physically or digitally), running contests, or even giving away free samples of your product/service, you can pique curiosity and create buzz around your brand.
Remember: creating memorable experiences fosters loyalty among existing clients while attracting new ones into the fold.
With these tactics in place, you'll set yourself apart as an innovator within the local market.
Next up: developing local links—let's dive right in!
Developing Local Links
When it comes to local SEO, one of the best ways to stand out from the competition is to identify local opportunities that can help you develop links. By building local links, you're able to increase your visibility and reach more potential customers in your area.
Identifying Local Opportunities
Imagine the thrill of discovering hidden gems right in your own backyard, just waiting for you to capitalize on them.
As a small business owner, identifying local opportunities is essential when it comes to developing local links and maximizing your local SEO.
By running campaigns specifically targeted at nearby businesses or community events and optimizing visuals that showcase your involvement with these groups, you'll not only strengthen those connections but also boost your online presence.
Don't miss out on making an impact within your community by exploring all the innovative ways to create valuable relationships and enhance your local link-building strategy.
Building Local Links
So, you're ready to dive into the world of local link-building and start nurturing valuable connections within your community? Great!
One crucial aspect of developing local links is building them through enhancing citations, targeting influencers, and engaging with others in a genuine way.
Remember that people value authenticity – it's important to approach this process with sincerity rather than purely chasing after backlinks.
By fostering meaningful relationships with other businesses and key figures in your area, you'll be opening doors for collaboration opportunities and tapping into an innovative network right on your doorstep.
And with those newfound partnerships comes increased online visibility and recognition as a trusted resource within your community.
So go ahead – get out there and make some fantastic local connections!
Monitoring Your Progress
Now that we've covered the importance of developing local links, let's move on to another crucial aspect of maximizing your local SEO – monitoring your progress.
Keeping an eye on how well your efforts are paying off is essential for small business owners who want to stay ahead in this ever-changing landscape.
One effective way to track fluctuations in your search engine rankings and online visibility is by surveying customers about their experience with finding and engaging with your brand.
Pay attention to feedback regarding ease of discovery and if they encountered any issues navigating through your website or understanding what services you offer.
By regularly tracking these aspects, you can make necessary adjustments to improve user experience and ultimately boost your local SEO success.
And now it's time to explore one more key ingredient in our recipe for local SEO domination: using social media strategically.
Using Social Media Strategically
Now that we've covered some essential tips for maximizing your local SEO, let's dive into another crucial aspect of boosting your online presence – using social media strategically.
As a small business owner, it's vital to recognize the power of social media platforms in connecting with potential customers and engaging influencers in your industry. By actively participating on these platforms, sharing valuable content, and interacting with followers, you can build relationships that will ultimately help drive traffic to your website and increase overall brand awareness.
One key component of an effective social media strategy is staying ahead of trends so that your audience perceives you as innovative and resourceful. This means keeping a close eye on what's new and popular within your niche, as well as paying attention to changes in algorithms or platform features.
In doing so, you'll be able to consistently create fresh content tailored to both current topics and evolving user preferences. So now that we've established the importance of leveraging social media for local SEO success, let's explore how staying ahead of trends can further elevate your digital marketing game plan.
Staying Ahead Of Trends
Staying Ahead of Trends
As a small business owner, staying ahead of trends is crucial to ensuring your local SEO strategy remains effective. One way to achieve this is by tracking competitors and learning from their successes and failures. By doing so, you'll have a better understanding of the latest techniques and strategies that can help improve your own online visibility.
Here's how to stay updated with industry trends:
Subscribe to relevant blogs or forums
Join discussions on social media groups related to your niche
Attend webinars or conferences for digital marketing and SEO
Network with fellow entrepreneurs and experts in the field
Aside from keeping up with evolving best practices, don't forget the importance of optimizing images as part of your local SEO efforts. A picture speaks a thousand words, especially when it comes to grabbing attention in search results. Optimizing images not only improves loading times but also has the potential to drive additional traffic through image searches.
By consistently monitoring market shifts and adjusting our techniques accordingly, we give ourselves an advantage over our competition while maintaining high rankings in search engines.
So go ahead – track those competitors, optimize every aspect (including images) of your website, and continue educating yourself about new advancements in SEO! Together, let's make sure that we're always one step ahead in the ever-changing world of digital marketing.
Frequently Asked Questions
How Do I Choose The Right Seo Agency Or Consultant For My Small Business?
So, you're wondering how to choose the right SEO agency or consultant for your small business? Well, I've got some tips up my sleeve that'll help make that decision a lot easier.
To start, don't be shy about interviewing experts in the field; after all, you want someone who knows their stuff and can deliver results. While structuring contracts may not sound like the most exciting task, it's an important part of comparing services offered by different agencies – so pay close attention!
Next up: selecting keywords. This is crucial because these little gems are what'll drive traffic to your site. Remember to look out for monitoring results as well; keeping track of progress will ensure you stay on target with your goals.
And finally, always keep innovation in mind – strive for a unique approach that sets your business apart from the rest!
What Are Some Common Local Seo Mistakes Small Business Owners Make That Can Be Easily Avoided?
As a small business owner, it's crucial to be aware of common local SEO mistakes that can hinder your online presence.
One major pitfall is not optimizing keywords for your specific location, which can make it harder for potential customers in your area to find you.
Additionally, failing to track analytics means you could be missing out on valuable insights into how well your SEO efforts are working and where improvements might be necessary.
By avoiding these errors and staying up-to-date with the latest strategies, you'll be able to harness the power of innovation and ultimately boost your local search rankings.
How Can Small Businesses With Multiple Locations Optimize Their Local Seo Strategy For Each Location Without Diluting Their Brand?
Ah, the age-old conundrum of juggling multiple locations while keeping your brand intact! Fear not, fellow entrepreneurs; optimizing your local SEO strategy for each location without diluting your brand is totally doable.
The key lies in creating unique and engaging content that caters to each specific locale, all the while improving visibility for each one separately. By focusing on crafting tailored pages or sections within your website for each branch, you'll showcase what's special about them and their area – think reviews from satisfied customers, locally relevant events or promotions, and even customized images.
This way, you're not only strengthening each location's online presence but also proving time and again that innovation runs deep in your company DNA. So go on, give your multiple-location business the recognition it deserves with a well-rounded local SEO approach that leaves no stone unturned!
Are There Any Specific Local Seo Tools Or Resources Small Business Owners Should Consider Investing In To Gain A Competitive Edge?
Absolutely, there are several local SEO tools and resources that can give you a competitive edge as a small business owner.
To boost your online presence, consider investing in keyword research and content optimization software to help create engaging, relevant content for your target audience.
Local listings management tools ensure accurate information across various platforms, while citation building services improve the visibility of your brand within your community.
Don't forget about backlinks analysis tools to monitor the quality and quantity of links pointing to your site – they're crucial for improving search engine rankings!
Lastly, auditing services provide valuable insights into how well your website adheres to best practices so you can make necessary improvements.
With these innovative resources at hand, you'll be well-equipped to dominate the local competition in no time!
How Can Small Business Owners Stay Updated On The Latest Local Seo Best Practices And Algorithm Changes To Ensure Their Strategy Remains Effective Over Time?
Staying ahead of the curve when it comes to local SEO best practices and algorithm changes is essential for small business owners.
To keep your finger on the pulse, you should be tracking changes in search engine algorithms, staying up-to-date with keyword research trends, and frequently reviewing industry news and blogs.
By doing so, you'll ensure that your strategy remains effective over time and adapt to any new guidelines or techniques as they emerge.
After all, there's no use crying over spilled milk if your once-effective tactics suddenly become obsolete due to an unforeseen update – stay proactive by continuously learning and implementing innovative strategies for success!
Conclusion
In conclusion, the journey of maximizing local SEO for your small business might seem like a daunting task at first. However, with the right guidance and support from an experienced agency or consultant, it can be much more manageable than you'd think. The key is to avoid common mistakes that could hinder your progress and to stay updated on the latest industry trends.
As a small business owner myself, I understand how important it is not only to invest in tools that will help me gain an edge over my competitors but also optimize strategies for multiple locations without diluting my brand's identity.
With so many resources available today, it's easier than ever before to make informed decisions based on what works best for your unique situation.
But remember: local SEO isn't just about quick wins; it's about building a solid foundation that will stand the test of time.
By staying vigilant and adapting to new algorithm changes and best practices as they emerge, we as small business owners can ensure our online presence remains strong and relevant – no matter what challenges come our way.
So let's continue this journey together, armed with knowledge and determination, ready to conquer the world of local search optimization!
Related Posts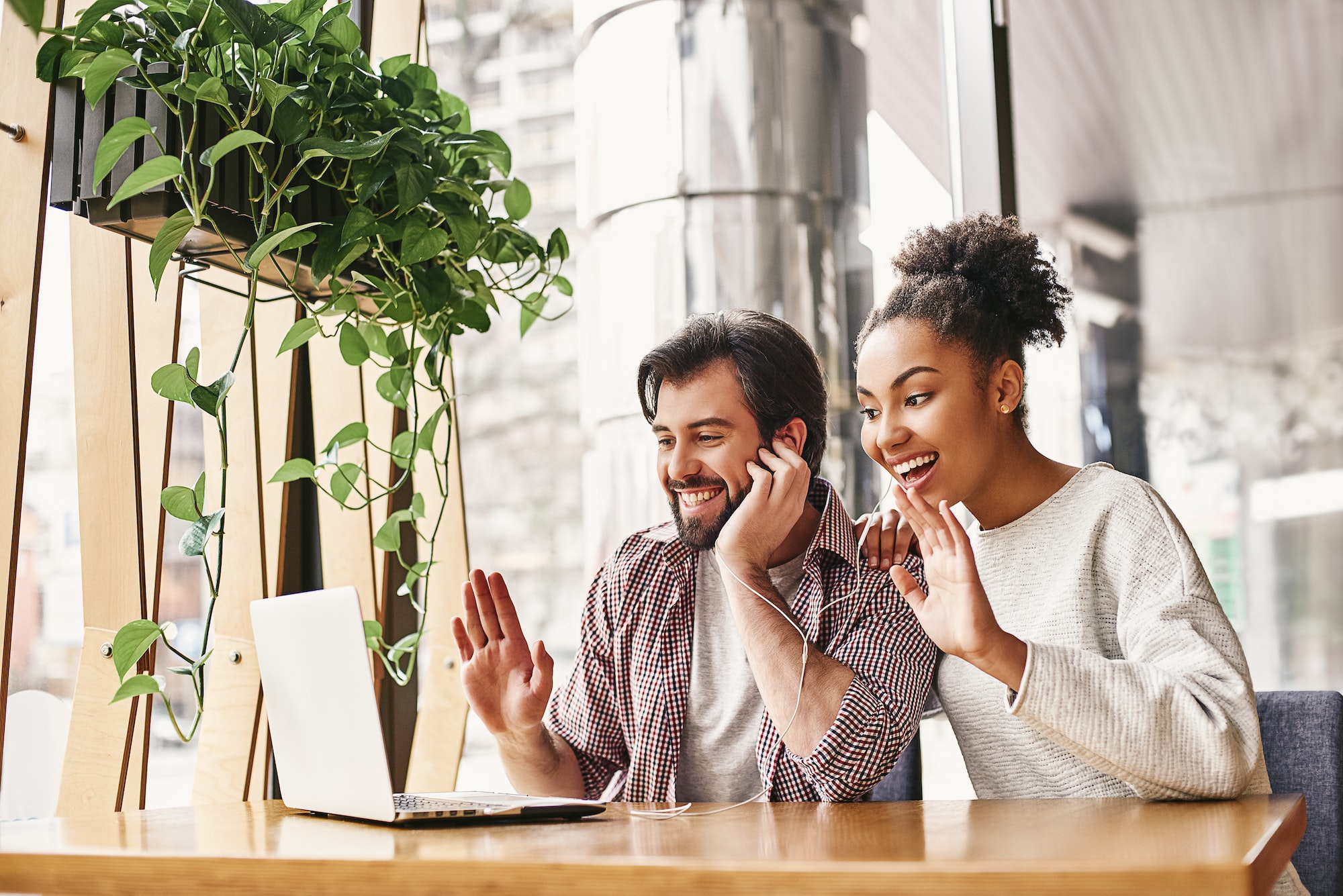 Maximizing Your Website's SEO Potential: A Guide For Small Business Owners As a small business owner, you know that having an online presence is essential for success. However, without the right strategies in place for optimizing your website's SEO potential,…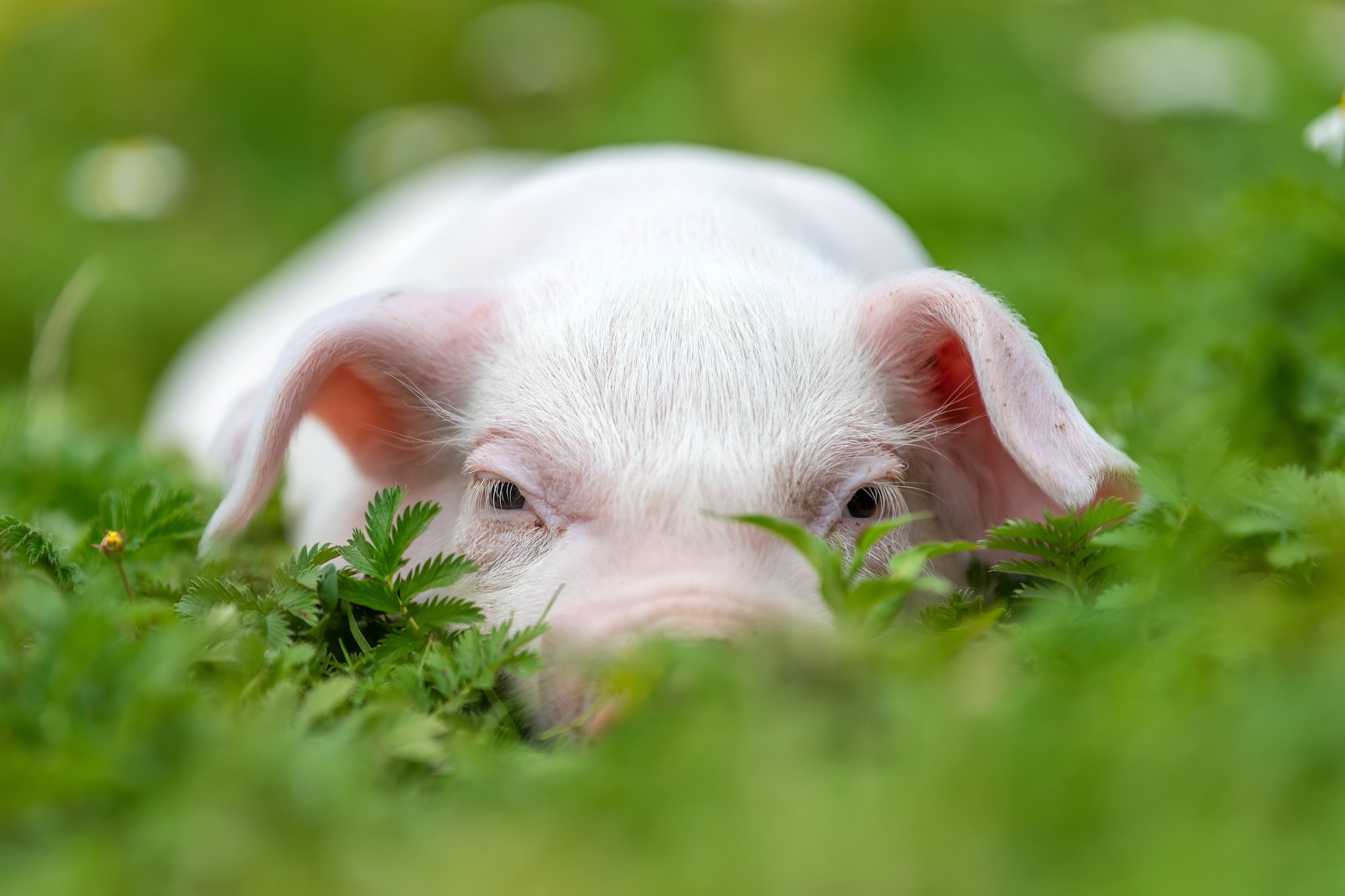 Maximizing Your Small Business's Online Presence With SEO Are you looking for ways to maximize your small business's online presence? If so, SEO is the key. Search engine optimization (SEO) helps you get found on…
👇 Book Your Free Consultation
👇 You May Also Like…
Local Business Heroes 'Go' Platform Replaces Over 20 Other Software
It is everything your small business needs to compete, all in one place so you can convert more customers and grow your business without tech overwhelm.