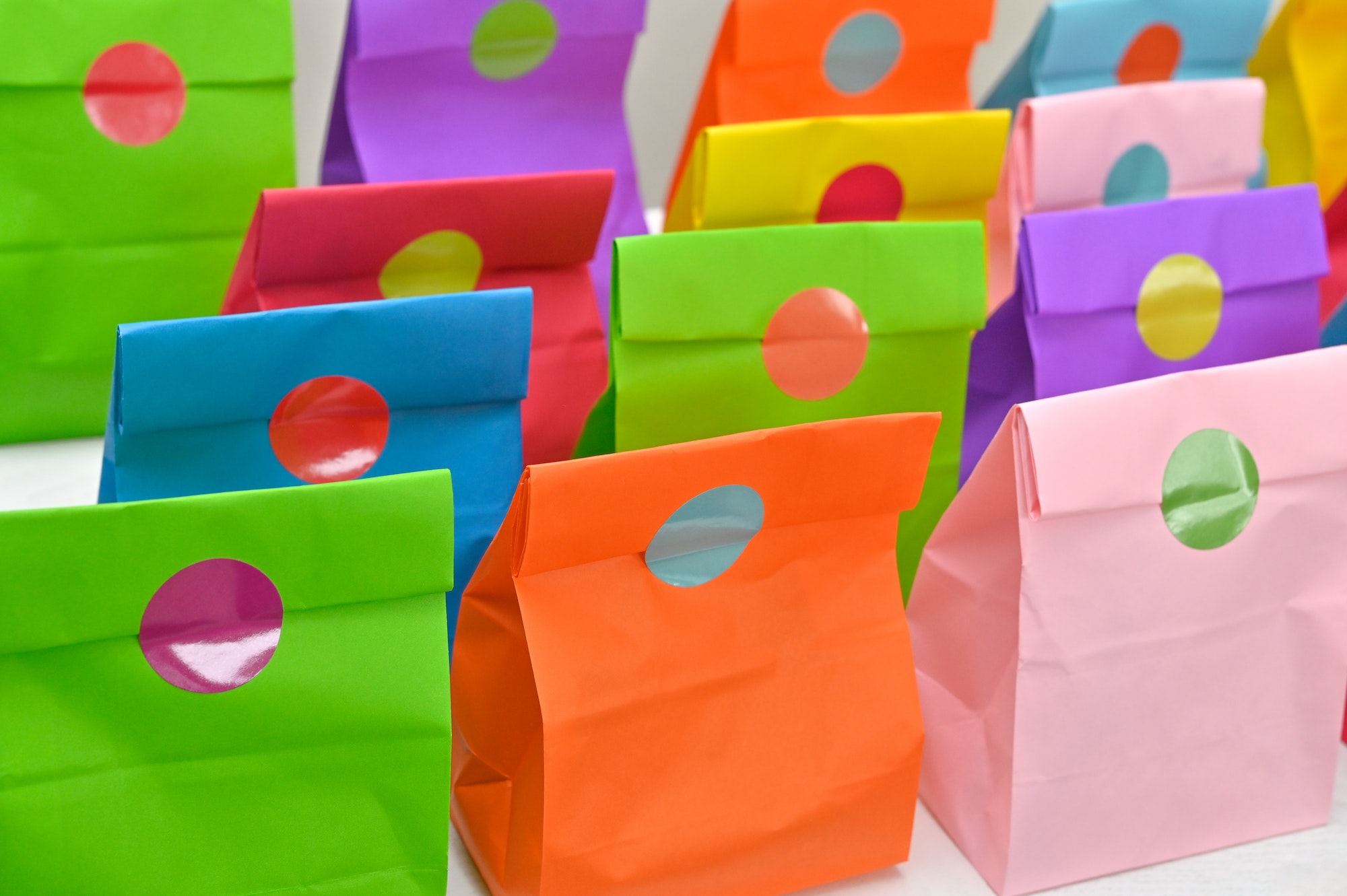 Creating A Memorable Brand Identity For Your Local Business
Creating a memorable brand identity for your local business is essential to setting yourself apart from the competition. As a brand identity consultant, I understand how daunting this task can be – but it doesn't have to be! With thoughtful planning and clear communication of your core values, you'll create an image that resonates with customers and encourages them to come back again and again.
Your brand isn't just about creating a recognizable logo or catchy slogan; it goes much deeper than that. It's important to take a holistic approach when crafting your brand identity, taking into account all of the elements needed to truly capture the essence of who you are as a business. This includes everything from defining your target audience to selecting colors and fonts that accurately reflect your company's personality.
The most effective brands know how to tap into their customer's emotions in order to create an unforgettable experience every time they interact with the product or service. Achieving this requires focus on details such as voice and tone, language used, imagery chosen, messaging strategy…the list goes on! By mastering these components and aligning them with what makes you unique, you will create a meaningful presence that stands out amongst competitors large or small.
Definition Of Brand Identity
Brand identity is the unique set of characteristics that distinguish a business and its products or services from those of its competitors. It's made up of many components, ranging from visual elements such as logo design, color palettes, typography and imagery to verbal elements including tone-of-voice, messaging and taglines. A strong brand identity conveys an emotion or feeling about what it represents. It also communicates why customers should choose your product or service over another.
Creating an effective brand identity requires careful planning, research and collaboration between key stakeholders in order to ensure all aspects are aligned with each other and reflect who you are as a company. Brand identity development is much more than just creating logos; it's about understanding how different components work together to create something meaningful that resonates with the target audience.
Your brand identity should be consistent across all mediums – digital, print & broadcast – so customers can easily recognize it no matter where they encounter it. This consistency will help establish trust with customers since they come to expect certain qualities associated with your business whenever they interact with you.
Developing a memorable brand identity can make all the difference for local businesses by helping them stand out among their competition, increase recognition in their market and ultimately drive sales growth. Transitioning now into discussing the tangible benefits of having a strong brand identity…
Benefits Of A Strong Brand Identity
Creating a strong brand identity is essential for any local business looking to gain visibility, loyalty and trust from their customers. A well-defined brand identity will help potential customers identify with your company and establish an emotional connection that can lead to long-term customer relationships. With the right branding strategy in place, you can unlock many benefits that come with having a solid brand identity.
A key benefit of having a strong brand identity is increased visibility over time. When people recognize your logo or slogan during their everyday lives, it helps build awareness about your product or service and creates positive messaging around your company's mission. Additionally, when more people are exposed to your branding efforts on a regular basis, this leads to greater customer engagement opportunities as more prospective customers become familiar with what you have to offer.
Another benefit of having a memorable brand identity is building loyal customers who understand what makes your company unique. Having consistent branding across all platforms helps create recognition of your company among current and future customers so they know what sets you apart from other businesses in the same space. Plus, by creating multiple touchpoints through which people interact with your brand – such as websites, social media accounts, print materials and merchandise – prospects can get acquainted with different aspects of your business while becoming passionate advocates who spread the word about how great you are!
Finally, establishing a strong brand identity also builds customer trust since they'll be able to rely on certain elements associated with you (like colors, fonts or logos) that give them assurance that they can count on quality products/services each time they deal with you. Developing this level of trust not only increases sales but ensures customer satisfaction levels remain consistently high throughout every interaction made between them and your business.
It goes without saying that creating a successful brand identity requires careful consideration of various factors including visuals, message clarity and relevance to target audiences. By taking into account these elements plus leveraging the power of consistency across all platforms used for marketing purposes will help ensure success in achieving desired outcomes for both short-term and long-term goals within any given organization . This will, in turn, help create brand recognition and loyalty.
Elements Of A Successful Brand Identity
As an entrepreneur, creating a successful brand identity is essential for building customer loyalty and making your business stand out in the marketplace. Crafting a memorable brand image takes more than just a catchy logo – it's about developing a cohesive set of elements that will define the personality of your business:
Brand Personality – Developing an authentic character that resonates with customers by conveying the values and story behind your product or service.
Visual Elements – A unique look and feel through colors, fonts, shapes, imagery, etc., to make sure your messaging stands out from competitors
Customer Values – Understanding what matters most to customers and designing strategies to meet those needs.
Audience Engagement – Connecting with consumers on different channels to build relationships through relevant content.
Storytelling – Showcasing products or services in compelling ways that help bring them to life.
No matter how big or small your local business may be, these elements are key components for creating a strong foundation for success. By incorporating each element into your branding strategy, you can create an unforgettable impression on potential customers while still maintaining authenticity throughout all aspects of the experience. With this approach, you will have the confidence needed to differentiate yourself from other businesses in the area.
How To Differentiate Your Business
Creating a unique identity for your local business is essential to standing out in the market. Differentiating your business from others can be done through branding strategies that emphasize what makes you different and why customers should choose you over competitors. It's all about building your reputation, creating trust with prospective customers, and establishing a loyal customer base.
One way to differentiate your business is by making sure it stands out visually. Investing in professional design work will go a long way towards developing an eye-catching logo and tagline that people recognize and remember when thinking of your brand. This can include colors, fonts, shapes, symbols or anything else that will make people think of your particular product or service. Making sure these elements are consistent across marketing materials helps create brand recognition which is key for any successful business.
It's also important to think strategically about how to use language to distinguish yourself from other businesses in the area. Developing messaging around core values or mission statements that reflect who you are as a business can help set you apart in meaningful ways while also resonating with potential customers on an emotional level. Incorporating stories into specific campaigns can further illustrate the difference between you and other similar services available locally while showcasing why they should choose you instead.
The aim here is to create something memorable – something that speaks to both their needs and desires while still representing who you are as a business. Taking time to craft this message carefully sets the foundation for success now and well into the future with regards to reaching new audiences and growing existing ones alike. Let's look at some ways we can take this idea even further by developing your logo and tagline…
Developing Your Logo And Tagline
As a brand identity consultant, I am often asked about creating a logo and tagline that will build recognition and establish an effective visual representation of the local business. Crafting your logo and tagline is arguably one of the most important steps when building a memorable brand identity.
| Design Element | Objective | Benefit to Branding |
| --- | --- | --- |
| Logo Design | Create a recognizable symbol for clients to remember you by | Boosts Your Visibility & Recognition |
| Tagline Creation | Establish trust with potential customers | Enhances Your Professionalism |
| \u000b | Strengthens Your Message & Identity | |
| Target Audience Analysis | Understand who you are speaking to and what they want from your service/product │ Connects You With Customers Who Need What You Offer | |
| ​​ | | |
In order to create an impactful logo design, it's essential to think about how this visual representative of your business will be used in all aspects of marketing material—from website designs, emails, loyalty cards, stationery items, etc. Furthermore, while designing the logo consider whether or not this image can easily scale across different resolutions so that it looks consistent no matter where it appears. Additionally, make sure there is enough contrast between elements such as background color and text color; if necessary use tools like Adobe Color Wheel which helps identify complimentary colors that work well together. A great logo should evoke emotion without sacrificing readability.
When crafting a tagline for your business take into consideration how much information needs to be conveyed within those few words. It must leave an impression on readers but also have purpose beyond just being catchy. Think about why people would choose to buy from you instead of someone else—what makes your product or services unique? How do you differentiate yourself from competitors? Once these questions are answered then the process becomes easier when coming up with phrases that capture attention while emphasizing what sets you apart from others. Make sure to test out multiple versions until finding the right fit since this could become part of a customer's first interaction with your business!
Ultimately, developing an effective logo design and appropriate tagline can help generate more leads for businesses looking for ways to stand out among their competition through branding techniques. When done correctly, these two components become powerful tools in helping increase visibility for any small business looking for growth opportunities in their local market. To craft messaging strategies that best connect with target audiences requires additional thoughtfulness and strategy development than simply making aesthetic decisions alone – something we'll discuss next time around!
Crafting Your Messaging
As a local business, developing your brand identity requires crafting content that resonates with your target audience. To do so effectively, you must create a messaging strategy that outlines how you will communicate to the public and what tone of language you'll use when delivering this message.
Your brand messaging should be consistent across all platforms – from social media to traditional marketing materials like flyers or banners. Keep in mind that people have different learning styles; therefore, consider including visuals such as logos, graphics or videos along with written text to increase engagement. Additionally, any images used should accurately reflect your brand values and culture.
To ensure effective communication, it is also important to establish clear objectives for each campaign and determine who your intended audiences are so that you can tailor messages accordingly. This could include segmenting based on demographics such age range or location. When creating content for specific groups, think about their needs and how you can provide solutions through your products or services.
Lastly, keep track of performance metrics regularly to understand which tactics are working best and where improvements need to be made. Doing so helps maximize ROI by optimizing efforts towards activities with proven success rates rather than guessing what works best for your customers. Now that we've discussed crafting content tailored for various audiences, let's move onto establishing consistency across platforms…
Establishing Consistency Across Platforms
You know the importance of crafting an effective messaging strategy, and now it's time to take that message and apply it consistently across all your platforms. This is a vital step in creating a memorable brand identity. After all, if you can't deliver on the same look and feel regardless of how customers interact with your business, then any work you put into crafting your messaging won't be worth anything.
When establishing consistency for your local business, consider all aspects from design elements, logo usage, color palette to typography. To ensure uniform branding across social media platforms keep messages concise yet informative while using branded visuals and graphics when possible. Establishing cohesiveness among various channels will create trust between customers and your business thereby amplifying the impact of each post or advertisement. It's also important to verify that each platform has up-to-date contact information so customers always have easy access to reach out to you directly whenever necessary.
It's equally essential to make sure that content posted on different platforms conveys similar messages as well as aligns with your overall mission statement; this will help build loyalty among prospective customers who are looking for businesses they can connect with personally. Furthermore, staying active on multiple social networks should be part of every small business marketing plan since potential clients typically engage more frequently through these outlets than traditional methods such as print or radio advertising campaigns.
Finally, having consistent branding not only keeps customers informed but it also helps them remember who you are which ultimately leads to increased customer retention rates over time. Utilizing digital strategies such as targeted ads placed strategically throughout the internet can provide another great way for promoting your brand even further – allowing existing customers to stay engaged and new ones discover more about what makes yours stand apart!
Utilizing Digital Strategies To Promote Your Brand
In today's digital age, it is essential for a local business to have an effective online presence in order to build and maintain their brand identity. Here are four key strategies that will help you make the most of your digital marketing efforts:
Develop a content strategy – Content should be relevant, engaging, and consistent with your overall message. It should also be tailored to the interests of your target audience.
Leverage social media platforms – Social media can be used to create awareness about your brand and interact directly with customers. Utilize this platform by posting regularly and responding quickly to customer inquiries or feedback.
Launch targeted digital campaigns – Digital campaigns such as email marketing, search engine optimization (SEO), and pay-per-click (PPC) advertising can drive traffic to your website and generate leads for potential customers.
Track progress & refine strategy – Track metrics such as website visits, conversions, engagement levels etc., to understand what works best for your company's objectives and refine your strategy accordingly.
By utilizing these digital strategies effectively, you can foster positive relationships with existing customers while reaching out to new prospects at the same time. With the right approach and effort, you can ensure that your local business stands out from competitors through its unique brand identity. Now let's move on to assessing the impact of your brand identity on customer behavior over time!
Assessing The Impact Of Your Brand Identity
Creating a memorable brand identity for your local business is like climbing Mount Everest – no small feat! Once you've created the perfect brand identity, the next step is to assess its impact. This ensures that all of the hard work put into crafting it has had a positive effect on your local business. Branding assessments measure how effective your branding is and if it's resonating with customers in the way you intended.
When assessing the effectiveness of your brand identity, there are several factors to consider. It's important to look at customer feedback, sales figures, website traffic and other metrics that indicate whether or not your unique messaging and visuals are connecting with people. You may also want to conduct surveys or focus groups with potential customers to get an understanding of their perception of your company based on its branding efforts.
In addition to tracking traditional metrics such as purchases and web visits, another great way to evaluate the success of your brand identity is by monitoring conversations online about your company. Social media platforms are powerful tools for gauging public opinion about brands, so keeping tabs on what people are saying can be invaluable when it comes to evaluating how successful you have been in creating an effective brand identity.
By taking the time and effort necessary to assess how well-received your brand identity has been among customers, you can make sure that your hard work pays off in terms of increased recognition for your local business amongst consumers. With this knowledge under our belt, we move forward towards working with professionals to create an effective brand identity.
Working With Professionals To Create An Effective Brand Identity
When it comes to creating an effective and memorable brand identity for a local business, working with professionals is the best choice. Branding professionals can help to create a comprehensive branding strategy tailored specifically for your business's needs. They provide services such as logo design, tagline creation, website development, and other essential components of a successful brand identity.
| Professionals | Services | Benefits |
| --- | --- | --- |
| Logo Designers | Create logos that are unique and identifiable | Represent your business in a creative way |
| Branding Strategists | Develop strategies that align with goals | Boost visibility and recognition among target audience |
| Tagline Creators | Compose slogans or phrases to represent your message | Help customers remember your business easily |
The benefits of enlisting professional help when creating a brand identity are numerous. With their expertise and knowledge of the industry, they can guide you through the process step-by-step while ensuring all elements come together cohesively. Furthermore, they understand how important it is to make sure your brand stands out from competitors in order to be successful. By having access to resources and tools unavailable outside of the profession, these experts will craft a distinct look that resonates with current trends while still remaining timelessly recognizable.
Moreover, there are many options available when choosing which type of professional service would work best for your business. From full-service firms offering complete packages including market research analysis to individual freelancers who specialize in one particular area — like logo design — finding the right fit should not be difficult at all. All you need to do is take some time researching what different providers offer so you can find one that meets both budget constraints and desired outcomes.
No matter what route you choose to go down for creating a memorable brand identity for your local business, keep in mind that investing in quality professionals ensures success now and into the future. Investing in experienced practitioners gives you access to valuable insight on how best to present yourself within the marketplace as well as providing high-quality results without sacrificing style or substance. The combination of creativity, technical skill and marketing savvy makes this option invaluable if executed correctly.
Frequently Asked Questions
What Is The Cost Of Working With Professionals To Create An Effective Brand Identity?
Creating the perfect brand identity for your business can be a monumental task. It requires working with professionals who know what it takes to create an effective and memorable image that will help you stand out in the marketplace. But how much does it cost to hire branding professionals to create a successful brand identity? Well, let me tell you – creating a professional-looking brand identity is worth every penny!
Brand identity costs vary depending on the scope of work required, but generally speaking, you should expect to pay anywhere from $2,000-$15,000 USD. While this may seem like an exorbitant amount at first glance, consider that this investment pays off when done right – not only do you get a distinctive visual representation of your company's values and mission statement, but also have access to the expertise and creative vision of experienced branding professionals who understand exactly what your customers are looking for in terms of quality visuals.
The key to making sure your money is well spent lies in finding reliable professionals who specialize in creating unique brand identities. When vetting potential partners, make sure they have years of experience as well as portfolio pieces that demonstrate their ability to create memorable logos and other design elements. Additionally, ask questions about their process so that you can ensure all aspects of your new look (including typefaces, colors and even voice) are consistent across all channels. Doing these things will set you up for success by giving you confidence in knowing that when people come into contact with your brand's visuals, they'll immediately recognize its value.
At the end of the day, investing in professional branding services can take away some of the guesswork associated with creating a cohesive identity—a priceless advantage if there ever was one! After taking time to research different providers and gathering feedback from current clients or colleagues who have worked with them before, choosing someone whose style resonates with yours should give you peace of mind knowing that hiring them was a great decision made towards building a strong presence for yourself or organization online.
How Long Does It Take To Develop A Successful Brand Identity?
Developing a successful brand identity is the foundation of any business. Knowing how long it takes to create an effective and memorable brand identity can help you plan for success in your local market. As a branding consultant, I'd like to take this opportunity to discuss the timeline associated with creating an effective brand identity process.
The length of time necessary to develop a successful brand identity will vary based on the size and scope of the project. Generally speaking, many businesses find that they need approximately four-six weeks to complete the entire branding process. During this period, we work closely with our clients to ensure all elements are properly developed and ready for launch. This includes researching competitors, identifying target audiences, developing messaging strategies, designing logos and visual identities, crafting taglines or slogans, launching marketing campaigns, and more.
When determining their branding timeline, most businesses should also factor in additional activities such as A/B testing for creative materials (including website design), focus groups or surveys for customer feedback about ads or services offered by the company, hosting events or webinars related to their products or services, attending industry trade shows etc. All of these elements require ample preparation prior to execution in order to achieve maximum impact from your efforts.
At the end of this comprehensive branding process – typically between 4-6 weeks – companies have established a unique and recognizable brand identity which resonates with their ideal customers. They now have access to powerful tools that enable them to position themselves as experts in their field; attract new customers; build loyalty amongst existing ones; increase sales through targeted advertising; manage customer relationships efficiently; identify opportunities for growth within their niche; and generate greater ROI over time compared with other forms of marketing initiatives.
In short, when done right – investing in professional guidance throughout the development of an effective brand identity can be an invaluable asset for businesses looking to stay ahead in today's competitive marketspace.
How Can I Use Digital Strategies To Reach My Target Audience?
Crafting a successful brand identity for your local business is an important step in building long-term success. It takes time, but with the right digital strategies, you can reach and engage with your target audience quickly and effectively.
When it comes to using digital marketing to create a memorable brand identity for your local business, there are several approaches that might work for you. For instance, you could develop creative ads or social media campaigns that tap into current trends while still highlighting the unique aspects of your product or service. You could also use email marketing tactics such as special offers and discounts to draw attention to what makes your business stand out from its competitors. Additionally, creating an attractive website which outlines all of the features of your products and services may be beneficial in helping customers understand why they should choose you over others.
As a consultant specializing in branding identities, I know how important it is to keep up with industry changes so that businesses remain competitive. That's why utilizing digital strategies when developing a strong brand identity can be advantageous — especially if you're aiming to reach potential customers on popular platforms like Twitter, Instagram, Facebook and YouTube. Through these channels, you can easily post content about new products or services, share positive customer experiences, respond directly to customer inquiries within minutes and build relationships with influencers who have large followings — all of which will help boost public awareness of your local business.
Successfully creating an engaging presence online does require some trial and error; however, once mastered it can lead to increased visibility among consumers locally or even internationally depending on the nature of the business. With this kind of exposure comes trustworthiness from future clients — leading them one step closer toward becoming loyal customers!
What Are The Most Important Elements Of A Successful Brand Identity?
A successful brand identity is the core of any business, and it's essential for success in today's competitive market. Crafting an effective branding strategy can be complicated but when done properly will pay off significantly. Here are some of the most important elements to consider:
Logo Design – Your logo is a visual representation of your company so it should reflect who you are as well as what sets you apart from competitors. It should also make sense to your target audience, making sure that its design appeals to them.
Color Palette – Colors have the power to evoke emotion and influence people's perception of a brand, so selecting just the right colors for your identity is very important. Consider how different hues could convey certain messages or feelings when deciding on your palette.
Messaging Strategy & Content Marketing- Having a consistent messaging strategy across all platforms will help customers recognize who you are and what you stand for quickly and easily. You'll also need content marketing strategies that align with this message in order to build credibility and trust among potential customers while increasing visibility online.
Creating the perfect balance between these three key elements requires careful planning and attention to detail, but it is worth investing time into getting it right since a strong brand identity can do wonders for any business' growth and profitability. As such, understanding each element separately yet being aware of their combined impact on one another is crucial for achieving lasting results in terms of creating an unforgettable brand image.
How Do I Ensure My Brand Identity Is Consistent Across Multiple Platforms?
Do you have a solid plan for creating an effective and consistent brand identity across multiple platforms? To ensure your branding strategy is successful, it's important to understand the key elements of crafting a memorable brand identity. From your visual identity to your online presence, consistency is essential in building trust with potential customers.
When thinking about developing a strong brand, start by considering how you want to be perceived by your target audience. Define what sets you apart from competitors and use this as the foundation for all of your branding efforts. Your logo, design elements and messaging should be cohesive and reflect the overall message that best represents your business. Make sure these pieces are recognizable even when seen separately so there's no confusion about who you are or what products or services you offer.
The look of your website, social media profiles and other digital assets will serve as the face of your business; this is where most people will interact with your brand first. Ensure that everything looks professional and on-brand: keep color palettes, fonts and imagery consistent throughout each platform — this can help boost recognition instantly! Additionally, try adding interactive elements such as videos or competitions to engage users further. This helps bring personality to the forefront while allowing customers to form meaningful relationships with brands they love.
Once you've established a distinct visual identity and engaging content strategy, don't forget about staying true to yourself offline too! Consider marketing materials like signage, brochures and business cards that reinforce the same core messages found in your online presence. By keeping things uniform across all channels, customers gain deeper insight into who you are – which ultimately leads to better customer loyalty over time.
Creating a memorable brand identity requires more than just an eye-catching logo – it encompasses every aspect of how customers experience your company both digitally and in real life settings. With careful planning around messages, visuals, voice/tone and interactions between different touchpoints, businesses can create unique identities that set them apart from their competition – making them unforgettable along the way!
Conclusion
Creating a memorable brand identity for your local business need not be an expensive endeavor, nor does it have to take forever. With the right digital strategies, you can create a powerful presence that will help make sure your target audience remembers your name and message.
When crafting your brand identity, there are several key elements that should be considered: logos, fonts, colors and visuals all play an important role in creating an effective branding strategy. The most important factor is consistency; with the right attention paid to detail across multiple platforms, you'll ensure customers always recognize and remember your business whenever they come into contact with it.
As a brand identity consultant I'm passionate about helping businesses craft compelling identities that get remembered – no matter how big or small their budget may be! With dedication and the right approach, any business can stand out from the crowd and leave an indelible impression on those who encounter them.
Related Posts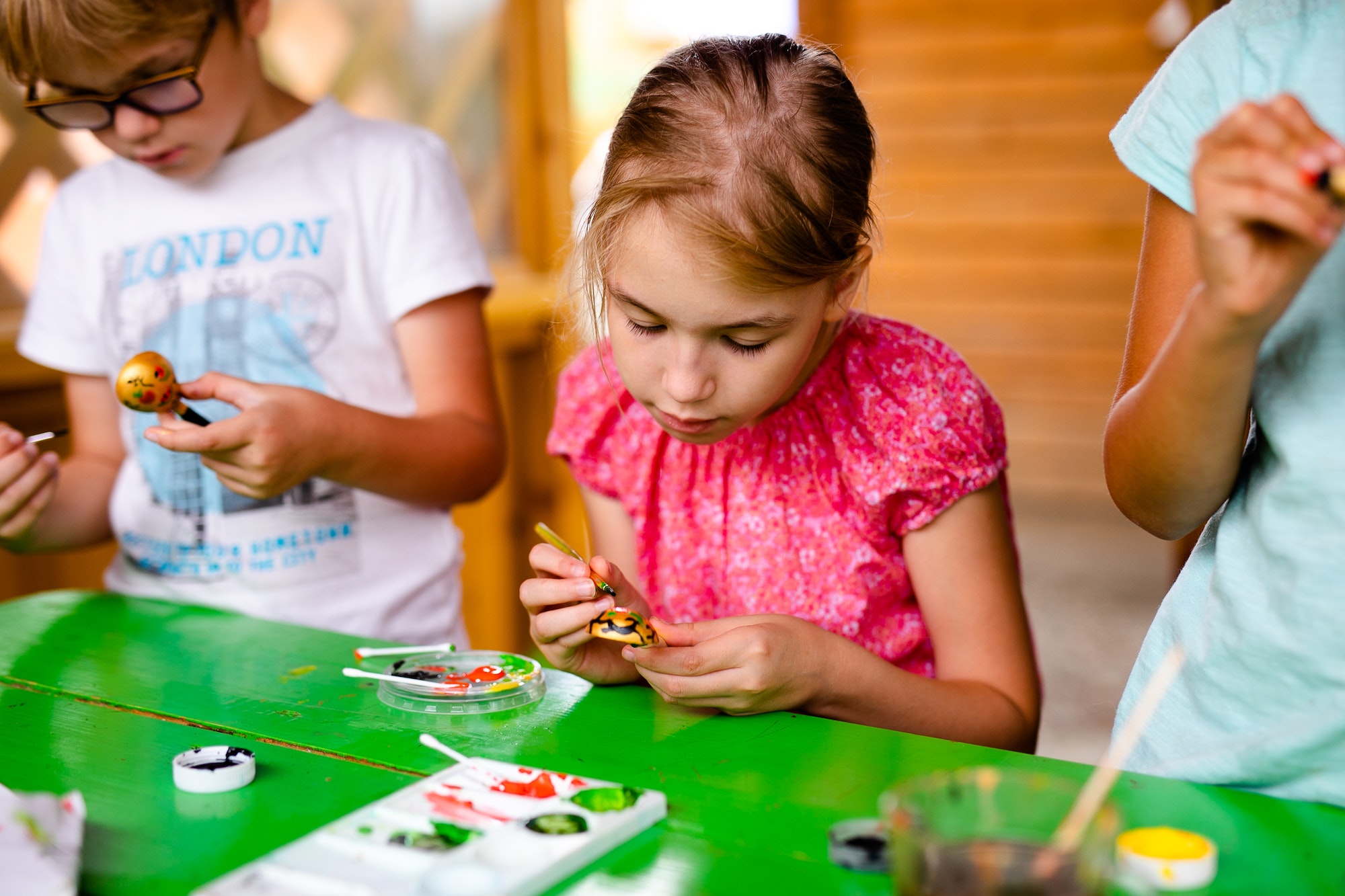 The Importance Of Community Involvement For Local Business Owners As a local business owner, I've always believed that the key to success goes beyond just providing great products or services. It's about being an active…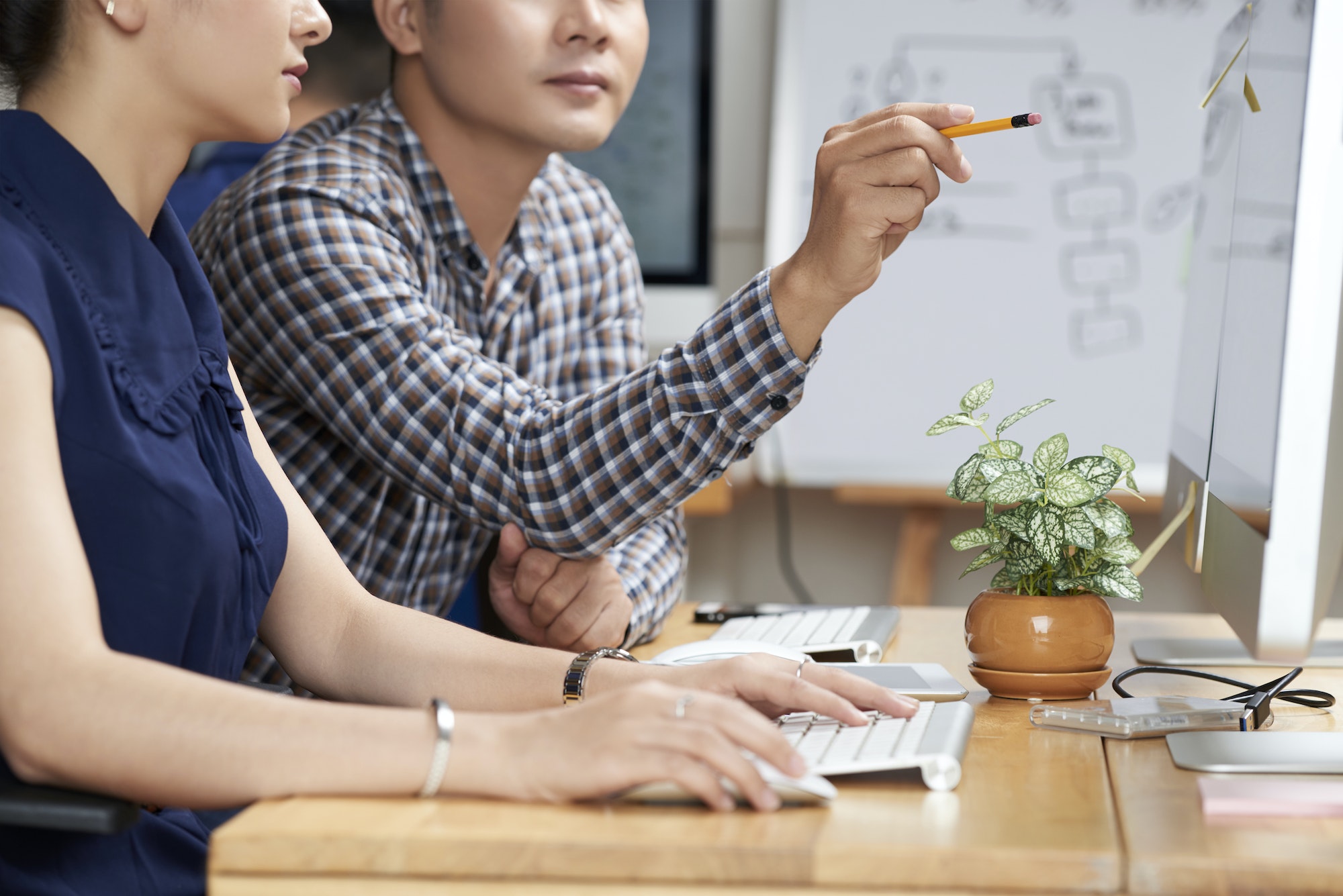 The Benefits Of Targeted Advertising For Local Businesses As a local business owner, I know firsthand how crucial it is to stay ahead of the competition and keep customers coming through the door. One powerful…
👇 Book Your Free Consultation
👇 You May Also Like…
Local Business Heroes 'Go' Platform Replaces Over 20 Other Software
It is everything your small business needs to compete, all in one place so you can convert more customers and grow your business without tech overwhelm.