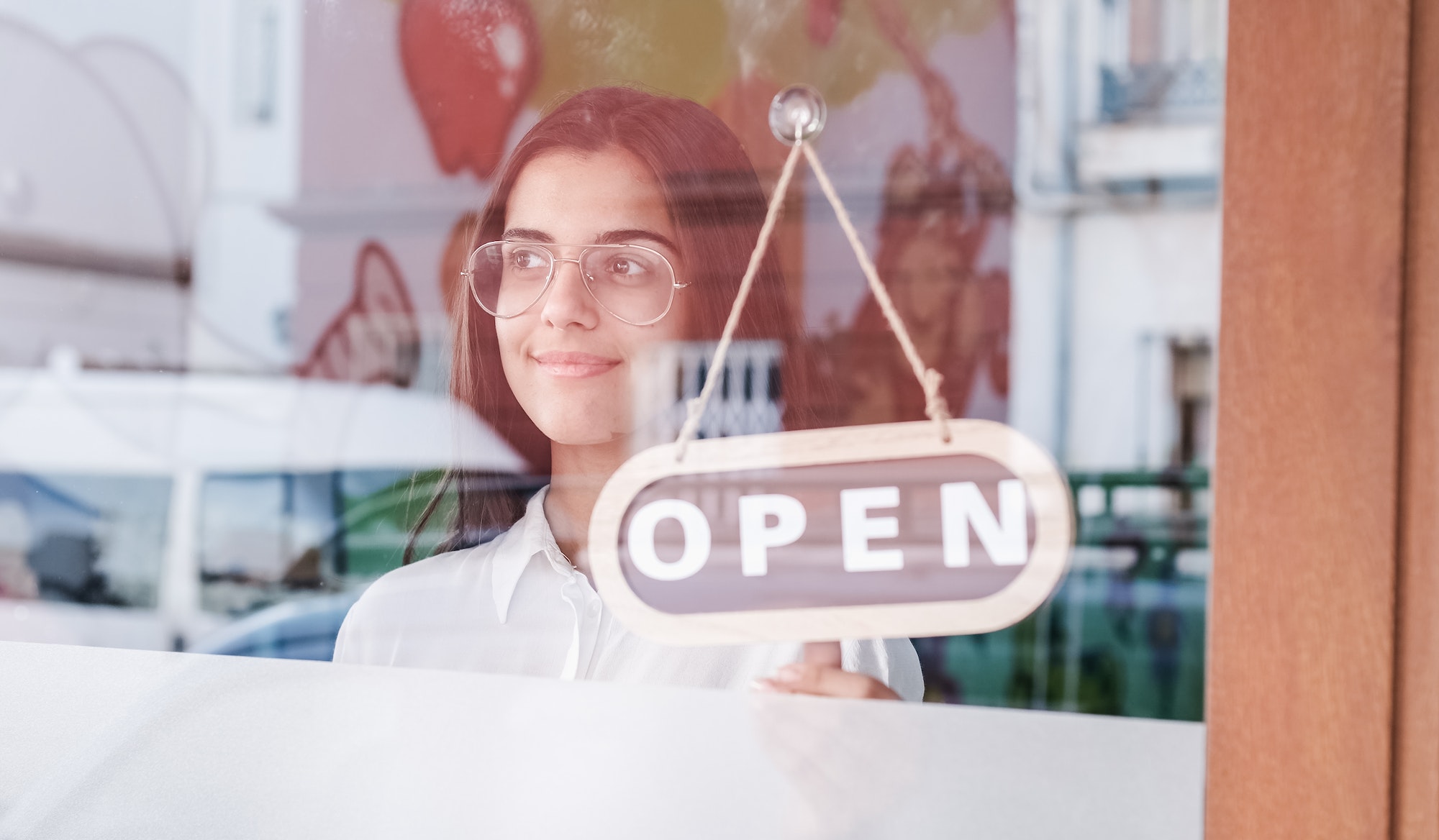 From Crisis To Comeback: Strategies For Small Business Recovery Post-Pandemic
As a small business recovery expert, I know how difficult the pandemic has been for so many businesses. After months of uncertainty, it's time to take action and start planning for post-pandemic success. I have studied successful strategies used by some of the most resilient companies in order to come up with my guide: From Crisis To Comeback: Strategies For Small Business Recovery Post-Pandemic.
In this article, you will learn essential information about where to begin your comeback journey; including steps such as assessing the current state of your business, developing an effective strategy for financial growth and strengthening customer relations during these challenging times. You'll also get practical tips on how to use digital marketing techniques to promote your brand both online and offline.
By taking advantage of these proven tactics, you can set yourself up for long-term success while navigating uncertain economic waters. Ready? Let's go!
Understanding The Effects Of Covid-19 On Small Businesses
The effects of the COVID-19 pandemic on small businesses have been devastating. Many business owners are struggling to understand how they will survive this economic downturn, and what steps they need to take in order to ensure their business's long-term survival. The impacts of the pandemic vary depending upon each industry, but all small businesses must grapple with the same challenges: decreased revenue, increased costs, and an uncertain future.
It is essential for small business owners to be proactive during these difficult times in order to minimize losses and maximize their chances of recovery post-pandemic. As a starting point, it is important that business owners fully assess the financial impact of covid-19 on their operations. This includes understanding current cash flow shortages as well as any changes in demand or supply due to the disruption caused by the pandemic.
Having a comprehensive understanding of the financial implications allows small business owners to make informed decisions about how best to move forward. It also helps them identify areas where resources can be reallocated in order to maximize efficiency and productivity. Additionally, having access to accurate data collection enables them to more accurately predict future trends and plan accordingly for overall success over time.
While no one knows exactly when we'll get back on track after this crisis has passed, it is imperative that small businesses remain resilient throughout this process in order to emerge from this situation stronger than ever before. To do so requires risk management strategies designed specifically for their unique needs and circumstances – which we'll cover next.
Risk Management Strategies
Small businesses are especially vulnerable during a pandemic. Many have been forced to close their doors, while others struggle to stay afloat due to decreased customer traffic and revenue. Risk management strategies can help small business owners get back on track after the crisis subsides.
Take the example of John Smith, who owns a café in an upscale neighborhood. When the pandemic hit, he was forced to lay off several employees and reduce operating hours. To save his business, John began looking for ways to cut costs without sacrificing quality or service. He realized that by carefully managing his financial risks – such as reducing overhead expenses – he could keep his café open until customers started coming back again.
For many small businesses, risk-management is key when navigating difficult times like these. Keeping careful track of finances helps ensure that there's enough money available for payroll and other operations so you don't run out of cash before things pick up again. Additionally, staying aware of potential dangers – whether it's from competitors or changes in regulations – can alert you to new opportunities and threats sooner rather than later.
By taking proactive steps towards risk-management, small business owners may be able to weather any storm they face now or in the future. By understanding how much they're spending each month and what areas need extra attention, entrepreneurs can make informed decisions about where best to allocate limited resources during a pandemic recovery period – giving them a better chance at success down the road. The next step is accessing government assistance programs which enable small businesses greater access to capital needed for growth post-pandemic.
Accessing Government Assistance Programs
As the Covid-19 pandemic continues to affect small businesses, it is essential that business owners understand how to access government assistance programs. Utilizing these resources can be a critical step in helping your business survive and eventually thrive after the crisis.
To start accessing government funds, you must first identify which programs are available for your specific situation. There are many grants and other types of funding offered by governmental agencies at both state and federal level specifically designed to help small businesses during this time of need. Additionally, there are numerous private organizations that have created special covid-19 relief initiatives as well.
Once you've identified what opportunities fit your needs, the next step is to apply for aid. It's important to carefully review all documents associated with each grant or program before submitting an application; make sure you fully understand eligibility requirements, timelines, deadlines and any reporting obligations. Also ensure that the paperwork requested is accurate and up-to-date; if not, it could delay processing or even lead to rejection of your request altogether.
Finally, staying informed on new developments related to potential covid-19 relief options is key; legislation changes often when it comes to government support so being aware of updates can give you an edge in getting approved for aid quicker than competitors who do not stay abreast of any changes. Knowing where and how to get help is vital knowledge in order for businesses navigate through this difficult period successfully.
With proper research into available assistance programs along with careful review of documentation prior to submitting applications, companies will be able to access much needed financial support from various sources during the pandemic – thus putting them on track towards recovery sooner rather than later. As such, restructuring and downsizing may become viable strategies for ensuring long term success post-crisis.
Restructuring And Downsizing
Restructuring and downsizing a business is like turning an old car into a new one. It requires careful planning, cost-cutting measures, personnel reduction, and streamlining of operations to ensure that the business can survive in post-pandemic times.
The first step to restructuring and downsizing is to assess the current situation of the business by analyzing its financials. This will give you insight into how much money needs to be saved or cut from production costs. For example, if there are too many employees working on a project, it may be beneficial to reduce staff numbers through layoffs or voluntary redundancies. If production costs are too high due to inefficient processes, then it might be time for streamlining operations or replacing outdated equipment with newer ones.
Next, determine which areas of the business need attention as well as what changes need to be made in order for them to become more efficient and profitable. A good strategy would be focusing on core competencies while cutting down on overhead costs such as marketing expenses or travel budgets. Additionally, consider outsourcing part of your workforce in order to save both time and money without compromising quality standards.
Finally, review your plans regularly and make adjustments accordingly so that they continue producing desired results over time. Doing this will help you stay competitive in today's market while also ensuring that your business remains sustainable during these challenging times. With proper restructuring and downsizing strategies in place, small businesses can emerge stronger than ever before after the pandemic ends. As we move forward towards creating a new business model for our organization's future success, it is important not forget the lessons learned throughout this crisis period: adaptability is key!
Creating A New Business Model
The pandemic has been a wake-up call for many small businesses, prompting them to reevaluate their business model and create an innovative one that is resilient in the face of future disruptions. To start this process, entrepreneurs must first assess their current state by examining their core strengths and weaknesses so they can develop a strategic new model.
It's important to understand how the changing landscape has impacted customer needs and wants, and consider whether there are any gaps that need to be filled. This could involve introducing new products or services that capitalize on those changes. Entrepreneurs should also explore ways to leverage technology to reduce costs while increasing efficiency.
In addition to assessing existing resources, organizations should identify areas where additional investments may be necessary for long-term growth. This could include hiring expert advice from consultants or investing in online marketing tools like SEO (Search Engine Optimization) and PPC (Pay-Per-Click). Finally, entrepreneurs should review their pricing strategy as well as other cost factors such as taxes, rent, utilities, etc., with an eye towards optimizing profitability.
By creating an innovative business model based on market trends, customer needs and strategic investments, companies can position themselves for success during uncertain times. Reevaluating the cost of doing business is essential for ensuring long-term sustainability amidst challenging conditions.
Reevaluating The Cost Of Doing Business
The pandemic has caused many businesses to take a closer look at their cost structure and reevaluate their expenses. Cost-cutting measures can be an effective way for small business owners to survive during this difficult time and help them recover post-pandemic. It's important for entrepreneurs to analyze their financials carefully, identify areas where money is being spent unnecessarily, and make adjustments to reduce overhead costs and maximize profits.
When it comes to evaluating the cost of doing business, one of the first steps is creating a budget that accurately reflects your current situation. This should include all fixed and variable expenses such as rent, utilities, wages, materials, and supplies. Once you have created a realistic budget, then you need to identify any areas where costs can be reduced or eliminated altogether. For example, if you are renting office space but rarely use it due to remote work arrangements, consider renegotiating your lease agreement or finding alternate workspaces with lower monthly fees. Additionally, eliminating nonessential services like subscriptions or software licenses can also help cut back on spending while still allowing businesses to stay competitive in their marketplaces.
In addition to reducing expenditure levels directly related to operations, consider other ways of cutting costs without compromising quality or customer experience. Outsourcing certain tasks may allow businesses to save money by taking advantage of economies of scale associated with larger companies. Negotiating better terms with suppliers will not only result in discounted prices but could also lead to improved relationships between vendors and customers over time.
It's essential for small business owners facing financial hardship due to the effects of COVID-19 to review their cost structure regularly and adjust accordingly so they remain sustainable after the crisis passes. Taking these proactive steps now will enable organizations to move forward confidently when conditions improve in the future—positioning them well for success as they begin rebuilding towards recovery mode. Now more than ever before it is critical for entrepreneurs reach out both internally (employees) and externally (customers & suppliers) in order get through this tough period together as a team
Reaching Out To Customers And Suppliers
Reaching out to customers and suppliers is the roadmap for small business recovery post-pandemic. It's like two puzzle pieces that fit together, creating a mutually beneficial relationship between supplier and customer. Here are some ways to strengthen these connections:
Customer Engagement
Reach Out: Create an effective message of gratitude and reassurance that shows your empathy towards customers during this difficult time. You can do this through email marketing campaigns or social media posts.
Ask for Feedback: Make sure you ask your customers about their experience with you in order to improve customer relations and maximize the potential of future sales opportunities.
Supplier Relationships
Build Partnerships: Establish strong partnerships with reliable vendors who have high quality products at competitive prices so that you can pass along cost savings to your customers while maximizing profits.
Keep Lines Open: Develop open communication channels with your suppliers so they know what's happening within your organization, how it affects them, and how they can help support you during times of crisis. This will ensure efficient delivery of goods and services when needed most.
By maintaining relationships with both customers and suppliers, small businesses can position themselves for success as we enter the new normal after Covid-19. Keeping lines of communication open allows us to leverage our resources effectively while building trust among stakeholders in the process – essential ingredients for a successful comeback! Now let's take a look at how businesses can maximize their online presence…
Maximizing Online Presence
The best way for small businesses to recover post-pandemic is by maximizing their online presence. In today's digital world, having an effective online strategy is key to staying afloat and even growing in the long run. This can be done through various digital marketing techniques such as SEO optimization, website design, email campaigns and more.
By utilizing these strategies, a business can increase its visibility across search engines like Google and social media platforms such as Instagram and Facebook. Additionally, they can use content creation methods to create valuable articles that will draw in potential customers who may need their services or products. They should also make sure that their website is optimized for mobile devices so that it loads quickly on any device.
In order to maximize your online presence further, you must have a strong brand identity that resonates with people. A good way of doing this is by creating engaging visuals and videos which will help show off what makes your business unique from competitors. You could also invest in sponsored posts on social media which allow you to reach out to new audiences that otherwise wouldn't know about your company. It's important to focus on user experience when designing websites; ensuring pages are easy to navigate helps build customer trust which leads to conversions down the line.
With all these strategies combined, you are well poised for success regardless of the current economic situation. Now is the time for small businesses owners to take advantage of opportunities available online and get creative with how they market themselves in order to find new avenues of growth moving forward.
Finding New Opportunities For Growth
The dawn of a new era beckons, and it's time to start looking ahead. For small businesses seeking recovery following the pandemic, this means exploring uncharted territory with an eye for potential opportunities to grow. Business diversification is key—expanding markets, broadening product lines, and shifting focus from survival to innovation are all essential components of a successful comeback strategy.
Before taking action, however, take some time for market analysis. It's important to understand consumer behavior in today's economy before launching any innovative products or services. What worked pre-pandemic may not necessarily be effective post-crisis; careful consideration of current trends and customer needs will help inform your decisions moving forward.
Once you've identified viable strategies for growth, look at cost optimization as another way to maximize efficiency while minimizing expenses. Consider cutting back on overhead costs like travel and entertainment or streamlining operations by investing in automation technology that can reduce labor-related expenses.
These steps provide the foundation for turning crisis into opportunity and setting yourself up for success long after the pandemic ends. By staying optimistic and prepared for change–no matter how unexpected–you'll be well positioned to make the most impact when opportunities arise.
Staying Optimistic And Prepared For Change
As a small business owner, the post-pandemic landscape can be daunting and overwhelming. However, it is essential to stay optimistic about your future as you prepare for change and navigate through these uncertain times. Change management strategies are key to survival and success in this everchanging environment. There are several ways to approach change with an open mind and positive attitude.
The following table offers effective strategies for staying prepared and managing change during recovery:
| Strategy | Description | Benefits |
| --- | --- | --- |
| Anticipating Trends | Monitoring trends industry wide can help businesses anticipate changes in market demand or customer preferences. | Helps inform decisions regarding new products, services or marketing campaigns. Allows businesses to quickly adjust operations accordingly. |
| Change Management Planning | Developing plans of action based on anticipated changes helps ensure smooth transitions while minimizing risks associated with unexpected outcomes. | Provides timeline of milestones needed to reach goals; allows team members to work together more effectively by providing guidance on how tasks should be accomplished; reduces stress by helping teams focus their efforts efficiently. |
| Market Adjustments | Adjustment of pricing models and product offerings according to changing markets contributes significantly towards improving profits margins over time.. | Enables businesses to capitalize on opportunities presented by shifting economic conditions; encourages innovation that leads to increased sales; expands competitive advantage within the marketplace. |
By keeping up with current trends, planning ahead, and making necessary adjustments, small business owners can remain competitive in a rapidly evolving economy – taking them from crisis-mode back into comeback mode! With proper preparation comes greater resilience when facing difficult challenges; so take heart in knowing that each setback only makes you stronger and better equipped for whatever lies ahead!
Frequently Asked Questions
How Can I Assess The Financial Health Of My Small Business During The Pandemic?
One of the most important steps for small business owners during a crisis is to assess their financial health. It can be difficult to know where to start and what strategies are available in order to make an accurate evaluation. Cash flow analysis, business performance evaluations, risk management tactics, and financial planning tools are all essential components of assessing your current standing and making changes if needed.
In terms of cash flow analysis, it's important to understand how much money is coming into your business versus how much you're spending on expenses. This will help you determine which areas may need restructuring or cost-cutting efforts as well as identify opportunities for growth. Additionally, understanding cash flow trends over time can provide insight into consumer behaviors that could potentially impact future decisions.
Business performance evaluations can also give valuable information about the success of certain initiatives or products in comparison with past results or industry standards. Evaluating how each aspect of the company is performing helps build a comprehensive picture of its overall state so adjustments can be made accordingly. Some key metrics include customer satisfaction levels, employee engagement ratings, sales figures, and marketing ROI data.
Risk management strategies should also be considered when assessing the financial health of a small business during a crisis. Identifying potential risks such as cyber security threats or economic downturns allows businesses to create contingency plans in case they occur. Having these resources prepared ahead of time can reduce costly mistakes due to lack of preparation down the line. Financial planning tools like budgeting software and retirement calculators can also help manage finances more effectively by providing insights into long-term goals and tracking progress towards them.
Overall, there are many ways for small business owners to evaluate their current financial situation in order to plan for recovery post-pandemic. By utilizing cash flow analysis techniques, creating clear assessments around business performance metrics, implementing risk management strategies, and applying financial planning tools – businesses have access to invaluable resources that enable them take control over their futures despite external circumstances outside their control.
What Are The Best Strategies For Managing Cash Flow During The Crisis?
Cash flow is essential for the long-term success of any small business, and this is especially true during a crisis. As we enter post-pandemic recovery, it's more important than ever to develop strategies that will help manage cash flow efficiently. This article will explore some of the best practices for managing cash flow during times of crisis.
The first step in developing effective cash flow management strategies is understanding your current financial position. Assessing the health of your business can be done by closely evaluating your existing debt obligations and cash reserves. It's also important to account for all sources of revenue and expenses, as well as project future costs and income streams based on current trends in the market. Doing this analysis allows you to build an accurate picture of where your finances stand today and plan accordingly moving forward.
Once you have assessed your financial situation, you can start exploring different strategies for improving your cash flow management during times of economic uncertainty. One strategy is to focus on increasing sales while cutting unnecessary expenses wherever possible. This may involve finding new ways to promote products or services online, leveraging digital marketing campaigns, or offering discounts or incentives to boost customer loyalty and drive growth even during difficult periods like these. Additionally, businesses should look into applying for available grants or other forms of government assistance if they qualify—this could provide a much needed influx of capital when times are tough.
Another key component to successful cash flow management is having consistent payment terms with vendors and creditors alike. Establishing clear expectations from both sides helps ensure payments are made on time every month without any unexpected delays or complications arising due to miscommunication or confusion about what was agreed upon originally. You should also consider renegotiating existing contracts whenever feasible; doing so may result in lower interest rates or longer term agreements which would reduce overall expenditure significantly over time. Finally, staying organized by tracking invoices diligently further simplifies the process since you'll always know exactly who needs paying when – eliminating potential headaches down the line!
In short, creating strong cash flow strategies requires focusing on several areas such as assessing your financial standing accurately, increasing sales through promotions & discounts, taking advantage of available grants/assistance programs, setting up payment plans with vendor & creditors, negotiating contracts when possible & keeping records updated regularly – all steps necessary for ensuring smooth operations throughout challenging times ahead!
How Can I Make Sure I Am Taking Advantage Of All Available Government Assistance Programs?
The pandemic has been a difficult time for many small businesses, with the ever-changing economic and social conditions. But there is still hope; if you take advantage of all available government assistance programs, you can set yourself up for success in your recovery journey.
Government assistance programs are an invaluable resource to help small business owners keep their operations afloat during the crisis. These include pandemic relief funds, small business grants, financial aid options, and tax credits. With these resources, entrepreneurs can access capital that they may not have had before, allowing them to invest back into their businesses while also managing cash flow more efficiently.
Now more than ever it's crucial that small business owners familiarize themselves with the different types of assistance programs available and make sure they're taking full advantage of them. Doing so will give them the best chance at getting through this challenging period and coming out stronger on the other side.
For those who need additional support beyond what's offered by federal or local governments, there are plenty of non-profit organizations offering services such as free consulting, mentorship opportunities, and even direct funding sources. Taking advantage of these resources can be essential to achieving long-term success after the pandemic subsides.
As a small business owner navigating this uncertain landscape, it pays to be proactive about seeking out various forms of financial aid – both from governmental bodies and non-profits alike – which could provide much needed stability as you work towards making a comeback from the effects of COVID-19.
What Are The Most Effective Ways Of Transitioning To A Digital Business Model?
The current H2 is 'what are the most effective ways of transitioning to a digital business model?'. Transitioning to a digital business model can be an intimidating prospect, but it doesn't have to be. As a small business recovery expert, I've identified some key strategies for making this transition as successful and painless as possible.
First, it's important to understand that there is no one-size-fits-all approach when it comes to digital transformation. Each company will have its own unique needs and goals that must be taken into account in order to create an effective strategy. However, there are several common elements that all businesses should consider:
• Utilizing ecommerce solutions – Ecommerce sites allow customers to purchase products online with ease and convenience. They provide a great way for businesses to increase their sales without having to invest in expensive physical locations or personnel.
• Developing online sales channels – Companies need to establish multiple online sales platforms in order to reach more potential customers. This includes creating social media accounts on popular networks such as Facebook and Twitter, setting up email marketing campaigns, and optimizing websites for search engine optimization (SEO).
• Leveraging digital marketing tools – Digital marketing tools like Google Ads, influencer partnerships, and content creation can help companies target specific audiences and drive conversion rates through targeted advertising efforts.
• Investing in customer experience – A positive user experience is essential for any successful digital transformation strategy. Businesses should focus on developing intuitive interfaces that make it easy for customers to find what they're looking for quickly and easily.
Lastly, companies need to ensure they have access to the right resources in order to effectively execute their digital transformation plan. This may involve hiring new staff members who specialize in web design/development or utilizing outside consultants who can offer specialized advice on how best to implement changes within the organization. Taking advantage of these resources will enable businesses not only make the transition smoother but also maximize their chances of success post-pandemic.
How Can I Use Social Media And Other Digital Marketing Tools To Reach New Customers?
When it comes to small business recovery post-pandemic, using social media and other digital marketing tools for customer outreach is absolutely essential. The days of relying solely on word-of-mouth or advertising in print are long gone; customers now expect you to be present online. But how do you make the most of these digital marketing opportunities?
To illustrate just how powerful a tool effective customer outreach can be, consider this example: during the pandemic, one local restaurant owner began offering meal delivery services through their website as well as via popular food delivery apps. In no time at all they had expanded their reach beyond the neighborhood regulars, reaching new customers from outside the city who found them when searching for restaurants near them. By leveraging social media platforms like Facebook and Instagram, they were able to further engage those same customers with promotional offers that drove additional sales.
As a small business recovery expert, I recommend taking advantage of every available platform – Twitter, LinkedIn and YouTube as well as popular photo sharing sites such as Pinterest – to get your message out there and create relationships with potential customers. Developing an email list by collecting contact information from visitors to your site is also an excellent way to keep people informed about new products or special promotions. And don't forget about content marketing either! You should be regularly creating helpful articles related to your industry which will help drive more traffic back to your website or blog.
Overall, utilizing social media and other digital marketing tools is key if you want your small business recovery efforts after the pandemic to succeed. Not only does it allow you to target potential clients directly but it's also cost effective compared to traditional methods of advertising and allows for greater flexibility in terms of creative campaigns that will really capture people's attention. With some research into what works best for your particular industry niche plus a bit of trial and error thrown in for good measure, you'll soon start seeing positive results!
Conclusion
As a small business recovery expert, I can tell you that the journey from crisis to comeback is not an easy one. But with careful planning and smart decisions, it is possible for any small business owner to weather this storm and come out stronger than ever on the other side.
The key is to assess your financial health honestly, plan for cash flow management strategically, take advantage of every available government assistance program, transition quickly to a digital business model, and use social media marketing tools effectively. This combination of measures will put you in the best position possible as you set sail towards economic stability and eventual growth.
Hyperbole aside, I can guarantee that if you follow these steps diligently and keep your eyes firmly fixed on success, then there's no limit to what your small business can achieve post-pandemic!
Related Posts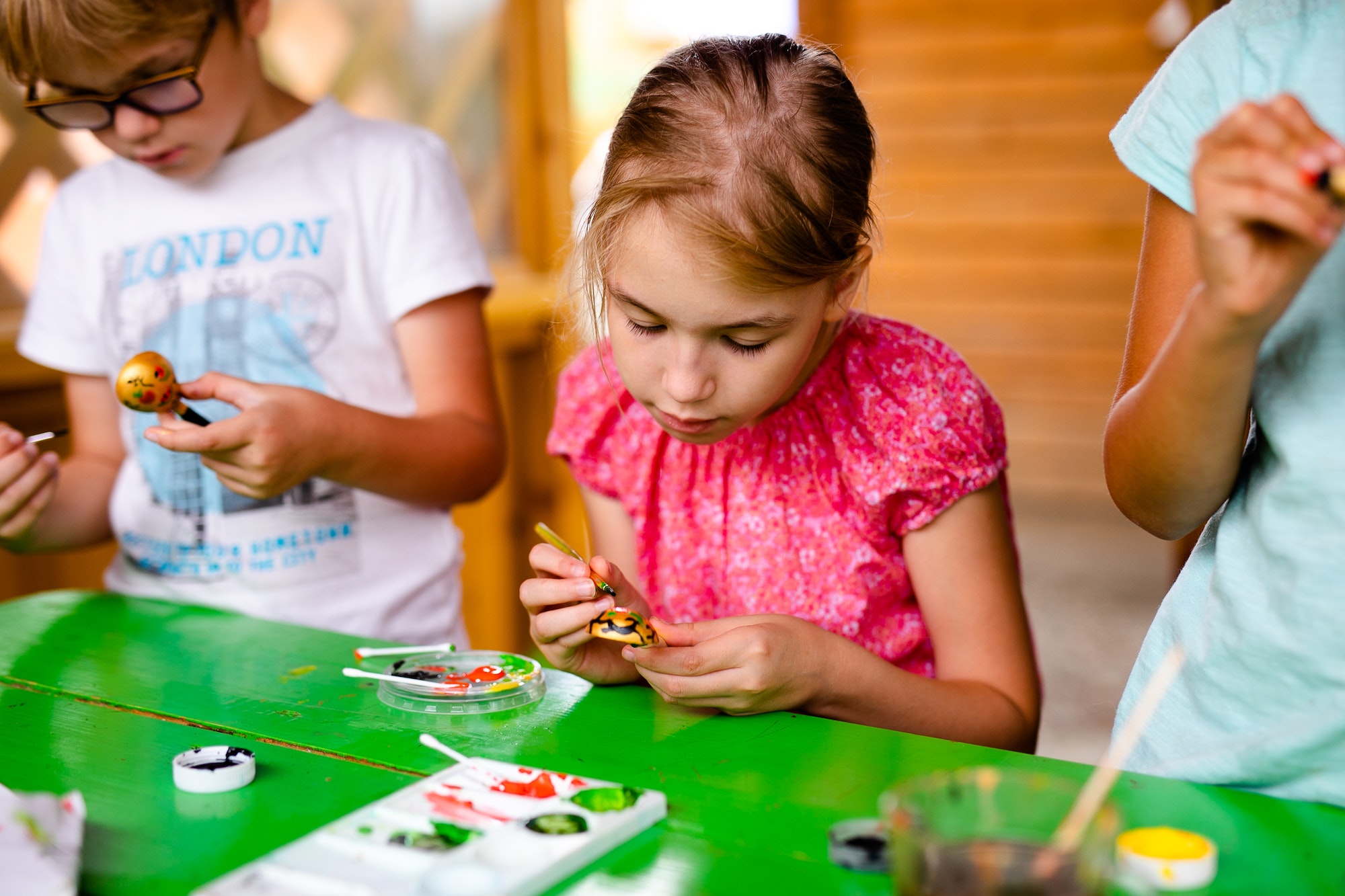 The Importance Of Community Involvement For Local Business Owners As a local business owner, I've always believed that the key to success goes beyond just providing great products or services. It's about being an active…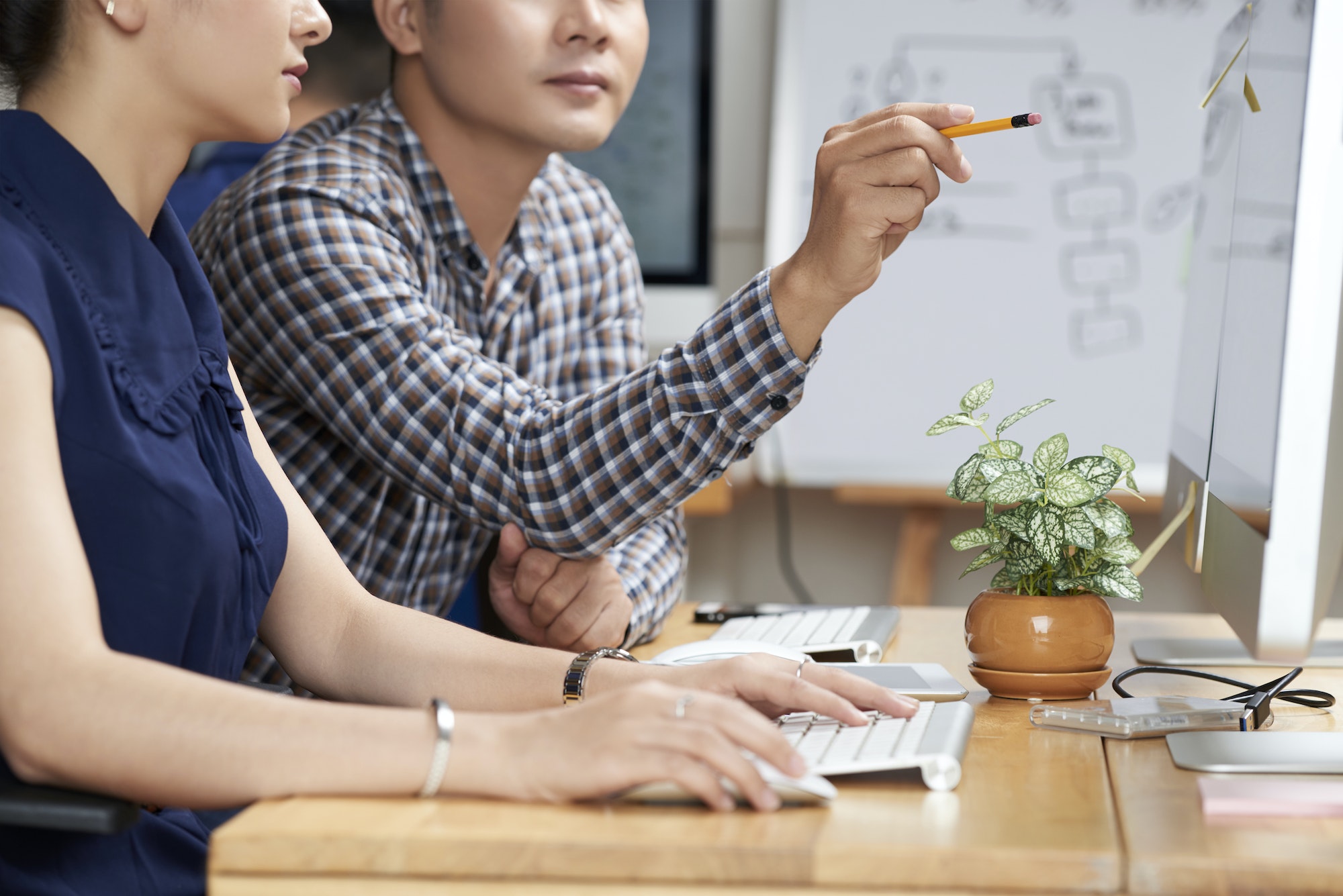 The Benefits Of Targeted Advertising For Local Businesses As a local business owner, I know firsthand how crucial it is to stay ahead of the competition and keep customers coming through the door. One powerful…
👇 Book Your Free Consultation
👇 You May Also Like…
Local Business Heroes 'Go' Platform Replaces Over 20 Other Software
It is everything your small business needs to compete, all in one place so you can convert more customers and grow your business without tech overwhelm.