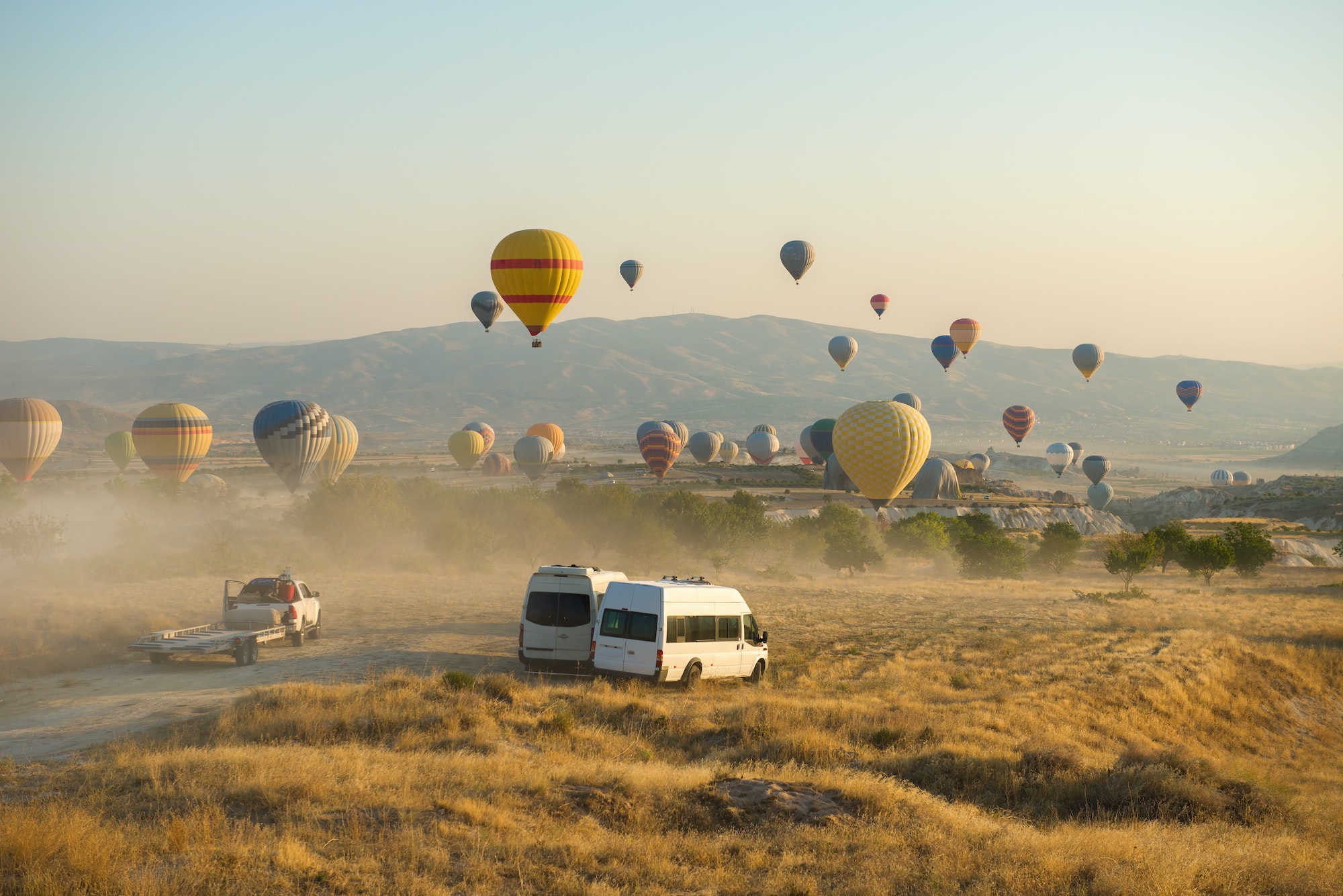 Creating Effective Landing Pages For Your Small Business Website
Are you a small business owner looking to grow your online presence? If so, creating effective landing pages for your website is essential. As the foundation of your digital marketing strategy, these specialized webpages can help you create customer relationships and increase conversions. But what makes an effective landing page? It requires careful planning and design, as well as best practices that need to be taken into consideration. In this article, we'll walk through everything you need to know about designing great landing pages for your small business website.
As a content strategist in the world of small business web design, I understand how important it is for entrepreneurs to leverage their websites effectively. Creating an engaging experience with optimized landing pages can make all the difference when it comes to driving traffic and increasing sales. With the right strategies and tools at your disposal, you can create compelling experiences tailored specifically towards customers who are ready to take action.
The key elements of a successful landing page include visuals, headlines, copywriting and calls-to-action (CTA). These components must come together harmoniously in order for users to have an enjoyable experience on your site – one which encourages them to stay longer and eventually convert into paying customers. So let's dive deeper into each component and explore exactly how they work together to give visitors the ultimate user journey.
Definition Of A Landing Page
A landing page is a key part of any small business website, and understanding its definition is essential to creating an effective one. So what exactly is a landing page? A landing page is defined as a webpage that appears when someone clicks on an online advertisement or link from social media. It's designed to capture leads and convert them into customers.
The purpose of a landing page isn't just about driving traffic – it's also about guiding visitors towards taking action. Landing pages are specifically crafted for the user's journey through your small business website with clear calls-to-action (CTAs). This can include signing up for emails, downloading content, scheduling consultations, making purchases, etc. The goal of this process is to generate more sales and leads which will ultimately grow your customer base over time.
Not all webpages on your site should be considered "landing pages". While other pages like blogs and product detail pages may have CTAs associated with them, they don't necessarily serve the same purpose as true landing pages do – converting interested visitors into actual customers. To make sure you understand the difference between regular webpages and dedicated landing pages, simply ask yourself: What am I trying to achieve here? If the answer involves capturing leads or getting people to take action in some way then you're dealing with a true landing page.
It's important to remember that while every successful marketing campaign needs effective CTA's and compelling visuals, there must also be value provided on your landing page if you want it to truly convert users into customers. Therefore, having clearly articulated goals for each of your small business' individual landing pages is incredibly important in order to get the most out of each piece of content created for potential buyers. With these goals laid out ahead of time it'll become easier to craft engaging copy that resonates with readers before transitioning seamlessly into the next section discussing 'Goals of a Landing Page'.
Goals Of A Landing Page
Everyone has heard the phrase "you only get one chance to make a good first impression." That is why it is so important for small businesses to have effective landing pages on their website. A landing page can be thought of as the gateway into your site, and its purpose is to turn visitors into leads or sales.
One interesting statistic when it comes to landing pages is that over 46% of all websites do not have any type of conversion optimization in place whatsoever. This means that you could very well be missing out on valuable leads from potential customers who may never even find your business at all!
When setting goals for your landing page, there are several things you should consider:
Conversion Optimization – How can you optimize your page for higher conversions?
Landing Page Design – What elements need to be included on the page for maximum impact?
Landing Page Purpose – What is the main goal of this particular page?
Customizability – Is it easy to customize and update content if needed?
Call-to-Action (CTA) – Does the CTA clearly direct users towards taking action?
To ensure success with your landing page, it's important to review these points carefully and adjust accordingly based on what works best for your business and specific needs. Additionally, focus on crafting an attractive design which encourages people to take action while also making sure they understand what actions they need to take next. With these tips in mind, you'll be able to maximize conversions right away!
The last step before launching your new optimized landing page will involve looking at ways to improve design in order maximize conversions even further.
Design Tips To Maximize Conversions
It's important that your website visitors are greeted with effective, eye-catching landing page design to maximize conversions. A good web design will help you create an attractive and user-friendly layout for your small business website so that customers can find their way around easily. It should include elements that make it simple to navigate between pages and relevant content sections, while still providing a visually pleasing look and feel.
As part of the conversion optimization process, there are some key elements to consider when designing a successful landing page:
1) Keeping text concise & easy-to-read – Limit long blocks of text as users may not take the time to read them all; instead, break up paragraphs into shorter sentences or bullet points. This helps draw attention to the most important information first.
2) Including high quality visuals – Visuals help capture attention quickly; use quality images (not stock photos!) which accurately reflect what you offer or promote on the site. They should be optimized for both desktop and mobile devices in order to ensure maximum reachability across multiple platforms.
3) Incorporating trust signals – Adding customer testimonials and reviews is a great way to build credibility and increase engagement with potential customers. Make sure they're visible but also do not overcrowd other visual elements on the page.
4) Improving load speed – Ensure that your landing page loads quickly by optimizing image sizes, minifying code, reducing redirects etc., as this will improve user experience significantly and encourage people to stay longer on the page rather than clicking away due to slow loading times.
These tips provide a solid starting point for creating an effective landing page design that increases conversion rates for your small business website. Now let's have a look at what key elements you should include in your own landing page…
Key Elements To Include In Your Landing Page
Now that you know the design tips for optimizing conversions, it's time to focus on what key elements should be included in a landing page. Crafting an effective landing page can be a powerful tool for your small business website and build trust with potential customers.
The objective is to create a page that clearly conveys the value of your product or service while driving visitors to take action. A well-designed landing page needs several essential elements to ensure success: concise headline, compelling copy, prominent call-to-action (CTA), relevant visuals, customer testimonials, and easy navigation.
Your headline should capture attention quickly and accurately reflect the purpose of the landing page. Keep it brief and make sure it sets clear expectations about what will happen when users click through from other sources such as search engine results or social media posts. Having a succinct yet impactful CTA helps guide visitors further down the sales funnel towards conversion. This could be something like 'Sign up now!' or 'Get Started'.
Including customer reviews and case studies adds credibility to your offer – having real people back up your claims makes them more believable than just listing features alone! Relevant visual content also plays an important role in keeping readers engaged by breaking up text blocks into digestible chunks so they don't become overwhelmed by too much information at once. Finally, making sure there's an obvious way for users to navigate away from the landing page if needed is crucial for providing a good user experience.
By incorporating these key elements into your landing page design, you'll have all the tools necessary to optimize performance and drive conversions! Next we'll explore testing strategies designed to maximize its effectiveness even further..
Testing Strategies To Optimize Performance
Testing strategies are an essential part of any small business website and can help optimize performance. By running tests, you'll be able to find out where improvements should be made or which aspects of the site need to be adjusted for better results. Testing allows you to track user behavior on your site, identify issues that may have previously gone unnoticed, and determine how certain changes will affect overall performance.
The first step in testing is establishing what kind of data needs to be collected and analyzed. This includes page views, time spent on a page, number of conversions, bounce rate, and other relevant metrics. Once this data has been gathered, it's important to use analytics tools such as Google Analytics or Hotjar to analyze these numbers over time. The interpretation of the data will then inform decisions about how best to optimize the website for improved performance.
While there are many different types of tests that can be run on a website – A/B split testing being one example – longtail keyword optimization is another key strategy when trying to maximize performance. Longtail keywords bring more targeted traffic than generic search terms and they tend to convert at higher rates too. Doing research into potential phrases with high commercial intent and optimizing content accordingly can help increase conversion rates substantially over time.
These kinds of optimizations require consistent effort but can pay dividends in terms of increased visibility and conversions if done right. So take some time researching the most effective approaches before taking action so you get the best possible results from your efforts. With a comprehensive approach that combines testing strategies with longtail keyword optimization, you're sure to see measurable improvements in website performance quickly! Now let's explore writing copy that converts visitors into customers…
Writing Copy That Converts Visitors Into Customers
Writing effective copy for your small business website's landing page is key to customer conversion. Crafting the right words can be a daunting task, however it doesn't have to be complicated. When you're writing copy for your website, think about what kind of message you want to convey and how that ties into your overall goals as a business. Your goal should always be to capture visitors' attention and make them feel compelled to take action–whether that's signing up for an email list or purchasing one of your products.
To create compelling copy, start by understanding who your target audience is and what they will respond positively to. For instance, if you are targeting millennials then short, snappy sentences might work best whereas more formal language may perform better with older generations. Additionally, use keywords related to your product/service throughout the text so that search engines can easily link back to your site when potential customers search online. Finally, keep in mind that people often skim content rather than read it word-for-word; therefore, break up large chunks of text into smaller paragraphs and bullet points which makes it easier on the eyes while still conveying all the information needed.
At this point you should have written concise yet persuasive landing page copy that speaks directly to your target audience and encourages them towards taking action. Now it's time to leverage social media channels for promotion! Utilizing platforms like Facebook and Twitter allows you to reach additional customers beyond organic web traffic and significantly increase visibility for your small business website.
Leveraging Social Media For Promotion
Take the example of a small business owner who wants to increase their online presence. Leveraging social media for promotion is one way for them to achieve this goal without breaking the bank. Social media marketing can be an effective and cost-efficient strategy, allowing businesses to reach a wide audience quickly and with little effort. A successful campaign should include well-crafted content tailored specifically to each platform, carefully researched hashtags, and engaging visuals that will capture users' attention.
Businesses should also focus on increasing engagement on their accounts by interacting with followers, responding to comments in a timely manner, and encouraging customer feedback. These strategies help build relationships between brands and customers which furthers brand loyalty as well as increases visibility across multiple platforms. Additionally, businesses can use targeted advertising campaigns on various social networks like Facebook or Twitter to target specific audiences based on location or interests.
In order to ensure your business maximizes its potential through social media promotion there are several steps you need to take: make sure all profiles are up-to-date; create captivating graphics; post regularly; engage with followers; use relevant hashtags; stay active in conversations; track analytics and measure success metrics such as likes, shares, clicks etc.; adjust campaigns according to results; promote special offers or discounts if possible; collaborate with influencers in relevant niches when appropriate.
By effectively leveraging the power of social media, businesses can not only increase their profile but also gain valuable insights into what resonates most strongly with their target market – providing invaluable data for future marketing strategies. With these tips in mind it's time now to look at how paid advertising can help boost a company's online presence even more…
Benefits Of Paid Advertising
Now that you've leveraged the power of social media to promote your small business website, it's time to explore paid advertising. In this section we'll take a look at the benefits of including paid ads in your marketing strategy and how they can help drive conversions and ROI.
Paid Advertising Benefits:
| Benefit | Description |
| --- | --- |
| Reach More Audiences | Paid Ads enable you to reach far more potential customers than organic traffic alone. You can create hyper-targeted campaigns for specific audiences or locations. |
| Cost Effective Strategy | Paid Advertising is often cheaper than other forms of promotion such as radio or television commercials. Plus, with pay-per-click (PPC) options, you only have to pay when someone clicks on your ad. This means there's no wasted spend if people don't click through. |
| Increased Conversion Rates & ROI | When used correctly, PPC ads are an effective way to increase conversion rates and return on investment (ROI). With careful targeting and optimization, paid search campaigns can generate high quality leads that convert into sales quickly. |
By leveraging targeted keywords combined with powerful visuals like videos or images, you're able to capture attention and make sure your message is heard by just the right people – leading them towards taking action. Additionally, the data collected from these campaigns will give you insights into what works best for future campaigns while helping track results over time so continuous improvement can be made along the way to maximize success.
So now that you know some of the key benefits associated with incorporating paid advertising into your overall digital marketing strategy, let's move onto analyzing and tracking results for better decision making moving forward!
Analyzing And Tracking Results
Once your landing page is live, it's time to measure its success. This means analyzing and tracking the results of your website conversions. Through data analysis, you can identify which elements are working well on your landing page and what needs improvement. The most effective way to do this is by looking at how much traffic each element generates and whether or not that traffic turns into conversions.
To analyze and track your results effectively, first set up a system for collecting data from visitors who land on your page. This can be done through analytics software such as Google Analytics or Facebook Pixel. Once you have collected the necessary data, use it to create reports that give insights into user behavior and engagement with different elements of the page.
By regularly reviewing these reports, you'll gain valuable insight into how people interact with your landing pages so you can make changes accordingly in order to improve performance. You might even find areas where changes need to be made immediately if they're causing a major drop off in conversions. Ultimately, having an analytical mindset will help ensure that any improvements made to your landing pages actually result in more sales for your business.
Finally, armed with the knowledge gained from studying site analytics, take actionable steps towards optimizing your small business website's conversion rate. By understanding precisely why users may leave without taking action on their intended task – purchasing item(s) or signing up for a newsletter-you can begin addressing those issues head on and drive more conversions than ever before!
Common Mistakes To Avoid
Soaring above all else, it's crucial to avoid common mistakes when creating effective landing pages for your small business website. Building a successful web page requires attention to detail and an understanding of how the user interacts with it. Here are some key pitfalls you should strive to avoid:
Unclear Call-to-Action: Making sure that users know what they're being asked to do is essential in driving engagement. If the call-to-action (CTA) isn't clear, then customers won't take action or may be confused about where to go next.
Irrelevant Content: Don't overload visitors with content that doesn't relate to their needs or interests. People don't want information dumped on them; instead provide them with relevant content that speaks directly to their wants and needs.
No Incentives: Offering incentives such as discounts, free trials, and exclusive offers can drive conversions on your landing page by giving people something extra for taking action quickly.
Inadequate Copy: Crafting compelling copy that grabs attention and clearly communicates value is essential in motivating prospects towards conversion. Make sure the language used resonates with your audience while effectively communicating why they should buy from you rather than your competitors.
Mismatched Goals: Before building a landing page, make sure there's alignment between the goals you have set out to achieve and how those goals will be accomplished through design elements, copywriting, images etc.. Without this alignment, it'll be difficult to measure success accurately or meet objectives efficiently.
Creating effective landing pages takes time but when done right can help bring more sales and leads into your business – making it well worth the effort! To ensure a high level of performance focus on crafting engaging copy and visuals along with offering potential customers something worthwhile in exchange for their contact details or purchase commitments such as free shipping or discounts. By avoiding these common mistakes and following best practices closely you can create powerful webpages that convert prospects into loyal customers!
Frequently Asked Questions
What Is The Best Platform To Use To Create A Landing Page?
Are you looking for the best platform to use to create a landing page? There are so many different platforms available today, it can be difficult to decide which one is right for your business. Fortunately, there are plenty of free and low-cost options that make creating an effective landing page easy and affordable. In this article, we'll explore some of the most popular landing page platforms, as well as tips on how to choose the best option for your small business website.
When it comes to choosing a landing page platform, there are several things to consider. First, look at what features each platform offers. Some offer basic templates while others provide more advanced design capabilities. You should also take into account how user-friendly the interface is and if any special coding knowledge or expertise is required in order to create a successful landing page. Additionally, think about your budget and whether you need a free or paid solution.
If you're just starting out with creating a landing page, then using a free platform such as WordPress or Wix may be ideal. These solutions allow users with minimal experience to quickly build attractive pages without having to learn complicated code languages or hire someone else do the work for them. Plus, these services usually come with plenty of add-ons and plugins that enable further customization of content and visuals—a great way for small businesses who have limited budgets but still want their webpages to stand out from competitors' offerings.
A more comprehensive approach would involve investing in a dedicated landing page builder like Instapage or LeadPages. These tools not only give you access to powerful drag-and-drop editors but also have built-in analytics functions so you can track performance metrics over time – essential information when trying to optimize campaigns for success! Furthermore, these builders come with pre-made templates designed specifically for certain industries; hence making it easier than ever before for entrepreneurs setting up shop online without much technical knowhow needed beforehand.'
At the end of the day though, no matter which option you go with – all will require some amount of effort on your part when putting together your small business website's landing pages effectively . Do some research first by reading reviews from other users and taking advantage of trial periods if they're offered – doing this will help narrow down exactly which service works best for you given its features & cost effectiveness relative to what goals you hope achieve through launching said site. With the right combination of creativity & dedication , along with selecting one of these convenient platforms ,you'll be able set up amazing customised online experiences sooner rather than later!
How Much Does It Cost To Create A High-Converting Landing Page?
Creating a high-converting landing page for your small business website can be an intimidating venture. It seems like there are endless possibilities, and the cost of getting it wrong is huge. But don't worry – this guide will help you understand how much a well-designed landing page costs and why it's worth it in the long run.
First things first: what is a high-converting landing page? A landing page is essentially a standalone web page that exists to capture leads or generate sales through targeted messages, calls to action and other design elements. Landing pages work best when they're tailored specifically to the user's journey. So if you want maximum efficiency from your website, investing in creating an effective landing page could be just the thing you need.
But with all those features comes cost. The exact amount depends on many factors such as the complexity of your project, the type of platform used and whether you choose to hire professionals for custom designs or use do-it-yourself tools instead. On average though, creating a basic (but still highly converting) website landing page will set you back anywhere between $150-$300 per month depending on the level of optimization required and customization necessary.
If you decide to go DIY then there are plenty of affordable online options available which allow users to create their own professional looking pages using pre-made templates without spending too much time learning coding basics or advanced web development techniques. However, while these solutions may offer attractive budgets initially, they can also limit your ability to optimize later down the line so bear that in mind before committing yourself too heavily.
Alternatively, hiring experienced designers who specialize in developing bespoke landing pages allows businesses more flexibility but also requires larger upfront investments due to higher hourly fees associated with en expert designer compared to automated platforms or free services offered by some companies. Ultimately though whatever route you take will depend on your budget – both short term and long term – plus any specific goals & objectives related to enhancing conversions over time via testing & optimizing different variations of your website landing page design & layout..
How Do I Measure The Success Of My Landing Page?
Measuring the success of your landing page is a crucial part of understanding how effective it is at achieving its goals. To do this, you must carefully analyze and track certain metrics to get an accurate picture of performance. With the right data, you can make informed decisions about what changes need to be made to improve your results.
As a web designer for small businesses, one of the major challenges you'll face when creating a high-converting landing page is measuring its success. You can't just assume that because visitors have landed on your page they will convert into customers – there's much more to consider in order to know if people are really engaging with your content or not.
To determine whether or not your landing page is delivering successful results, you should focus on tracking key metrics such as bounce rate (how often people leave after viewing only one page), click-through rates (the number of clicks divided by the total number of impressions), time spent on site (average amount of time someone spends before leaving) and conversion rate (what percentage of users actually take action). These figures combined give you an overall view of how well your landing page is performing.
It's also important to look at other factors like user experience, design elements, SEO optimization and content quality that could be impacting the success of your page. Analyzing these aspects helps identify areas where improvements might be needed in order to increase conversions and maximize returns from each visit. By taking a holistic approach to analyzing all aspects related to your landing page performance, you can ensure that any changes you implement are based on real facts rather than guesswork.
By regularly monitoring the performance of your landing pages through careful analysis and thoughtful measurement techniques, you set yourself up for long-term success – both from an engagement standpoint as well as monetarily speaking. This way, you're always able to keep tabs on which strategies work best so that you can continue optimizing for maximum efficiency.
How Can I Use Landing Pages To Increase My Website Traffic?
Generating more website traffic is a top priority for all small business owners. If you're looking to improve your online presence and drive more customers, then it's time to consider using landing pages as part of your marketing strategy. Landing pages are an effective way to increase website traffic and boost conversions.
By leveraging the power of landing pages, you can make sure that visitors stay on your site longer, engage with your content more deeply, and eventually become paying customers. Landing page traffic can help build brand awareness by positioning your product or service in front of potential customers who may not have heard of it before. It also helps create trust between brands and their prospective customers because they provide valuable information about what you offer and how you can solve their problems.
Creating an effective landing page requires careful planning and execution in order to maximize its value. You'll need to identify key elements such as headline, copywriting, images, videos, forms and calls-to-action that will draw attention from visitors so that they take action when visiting the page. Additionally, you should determine which keywords will be used most often on the page and incorporate them into the design so that search engines rank it higher in results pages. This type of optimization ensures that users find exactly what they're looking for quickly without any extra effort or confusion on their part.
Analytics tools are essential when measuring the success of your landing pages as well as understanding customer behavior on those pages. Tracking metrics like visits per day, conversion rate percentage and average visitor time spent allows businesses to understand if their efforts are working effectively or if changes need to be made in order to optimize performance. By carefully studying these metrics over time, businesses can tailor their strategies accordingly based on customer needs and preferences – ultimately leading to increased website traffic and improved ROI (return on investment).
Using landing pages strategically provides small business owners numerous benefits including better user experience, improved visibility in search engine rankings, greater customer engagement levels through targeted offers/content delivery, plus a steady stream of qualified leads coming directly from organic searches or other promotions offered via this powerful toolset. With the right plan in place along with close monitoring & analysis of data gathered from analytics tools – any small business owner can utilize landing pages successfully as part of a sound digital marketing strategy!
What Are The Best Practices For Promoting A Landing Page On Social Media?
Satire has always been a powerful tool for pushing the envelope and getting people to think. As we all know, creating effective landing pages is essential for any small business website if you want it to be successful. But what about promoting those landing pages on social media? How can one make sure their marketing efforts are not in vain? Well, let's take a closer look at the best practices for promoting your small business web design with a focus on landing page success.
Firstly, when it comes to social media promotion of your landing page, it's important that you target an audience who will actually engage with the content and click through. This means researching different platforms and seeing which ones have the most active users from among your target demographic. Once identified, you should also create customised posts tailored to each platform so that they stand out from other promotional material.
Secondly, when crafting a post or ad for your landing page, make sure it is brief yet engaging enough to capture readers' attention within seconds. Aim for clarity instead of bombarding them with dense text – this could easily turn potential customers away! Additionally, include compelling visuals such as images or videos whenever possible; these can help draw in viewers just by looking at them alone.
Thirdly, consider using tracking links across multiple channels to monitor how well each campaign performed and identify areas where improvements need to be made. This data-driven approach will enable businesses to understand better how people respond to certain types of messages or visuals – allowing you to adjust accordingly over time. Finally, don't forget about A/B testing! It is key for finding out which elements truly resonate with customers and contribute towards greater overall conversions rates for your landing page campaigns.
All things considered, mastering the art of social media promotion takes plenty of trial and error – however investing time into understanding these principles now may save businesses plenty of headaches later on down the line!
Conclusion
In conclusion, small businesses need to invest in creating effective landing pages for their website. They are a great way to drive traffic and increase conversions. With the right platform, practices, and promotion, any business can have an effective landing page that drives results.
The irony here is that many small business owners think they don't have time or money to invest in creating high-converting landing pages. But investing even just a little bit of time and money into developing these pages can pay off big time! A well-crafted landing page has the potential to boost website visits, increase sales leads and generate more revenue for your company.
So if you're looking to take your online presence up a notch, consider investing in a custom designed landing page that fits your brand identity while also driving valuable customers towards your products or services. You may be surprised at how much success it will bring you!
Related Posts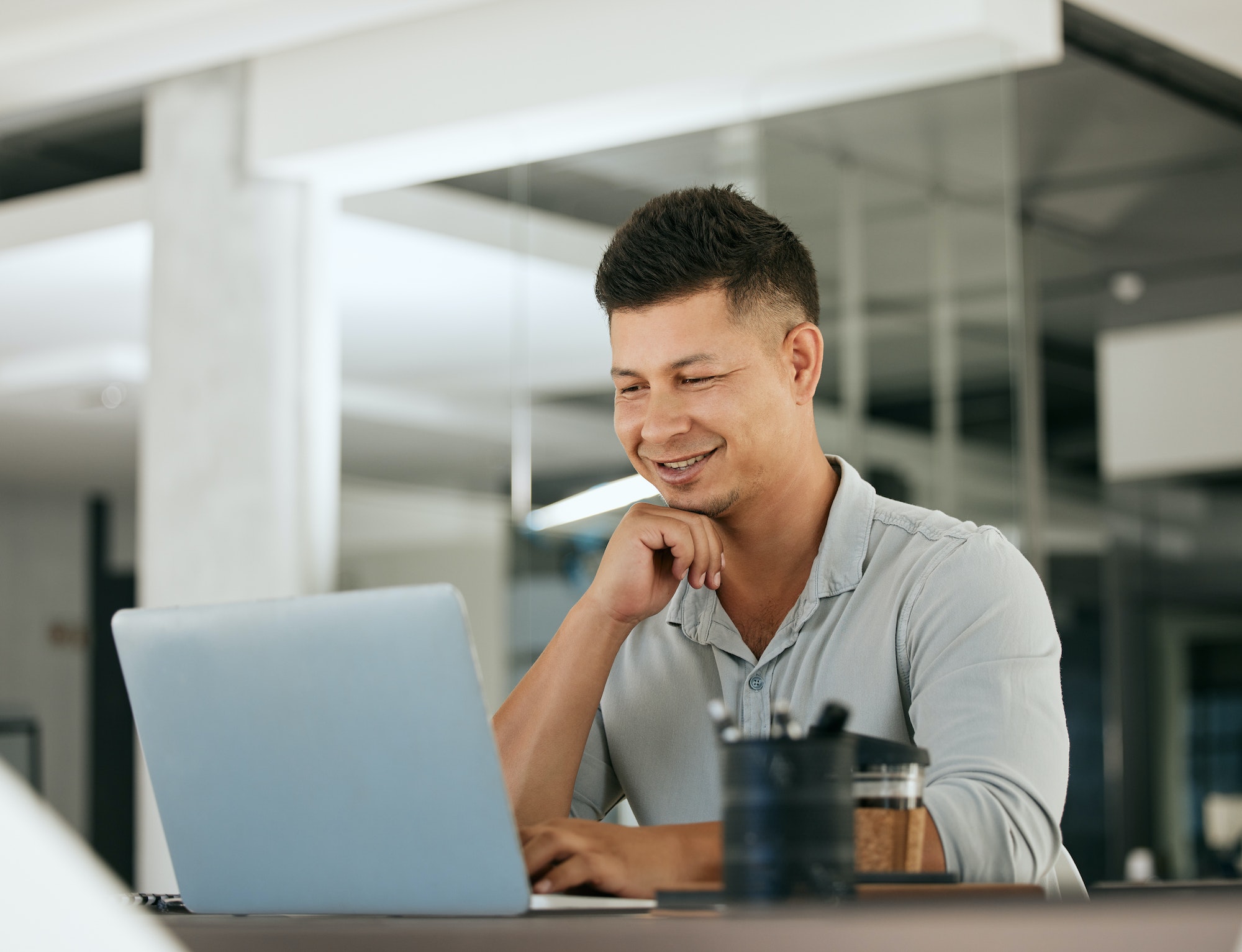 Creating A Killer Website For Your Local Business Hey there, fellow business owners and entrepreneurs! I bet you're just as excited about growing your local business as we are in helping you achieve that. And one of the most effective…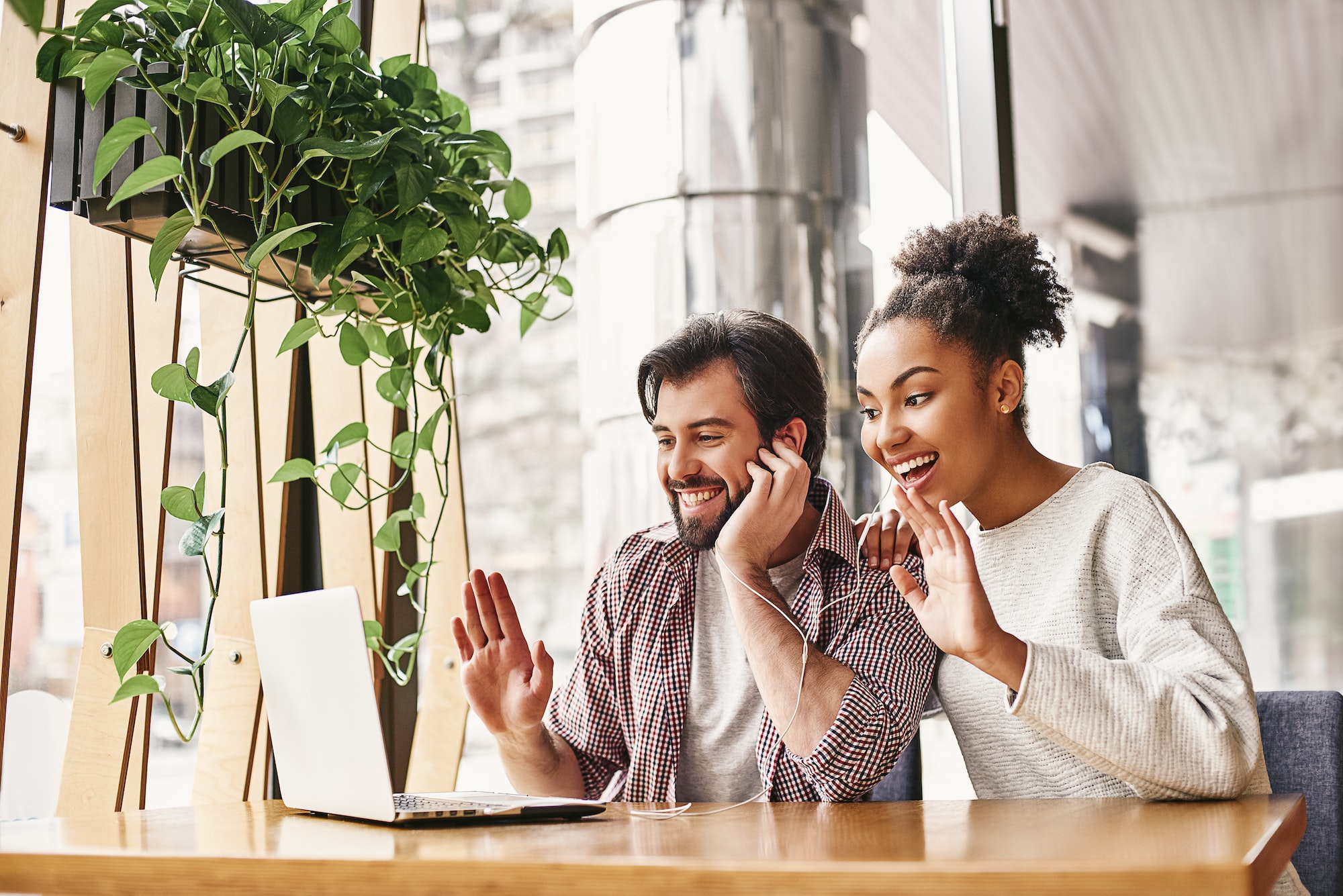 Maximizing Your Website's SEO Potential: A Guide For Small Business Owners As a small business owner, you know that having an online presence is essential for success. However, without the right strategies in place for optimizing your website's SEO potential,…
👇 Book Your Free Consultation
👇 You May Also Like…
Local Business Heroes 'Go' Platform Replaces Over 20 Other Software
It is everything your small business needs to compete, all in one place so you can convert more customers and grow your business without tech overwhelm.