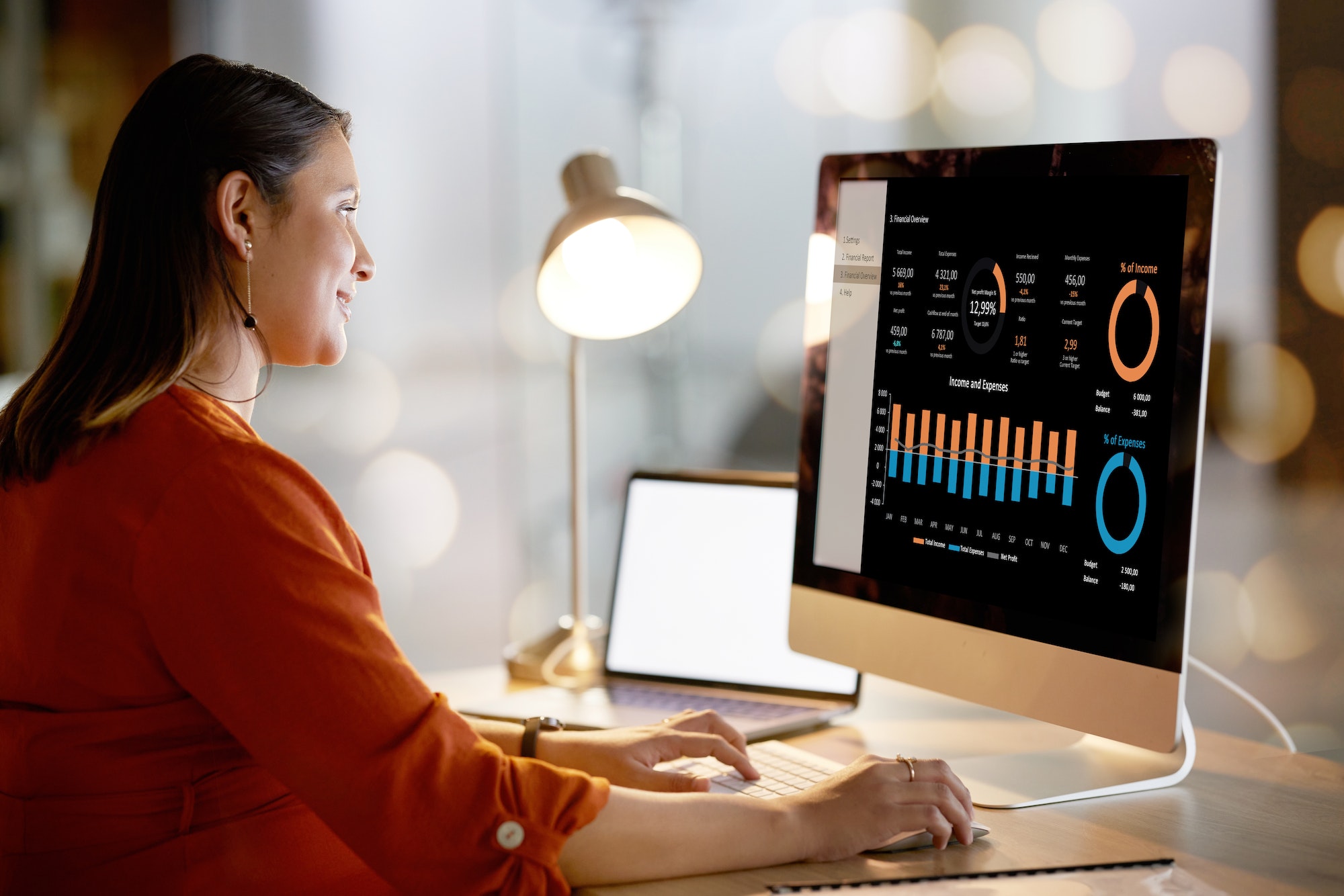 Website Analytics 101: Understanding Metrics And Measuring Success For Your Small Business
Are you a small business owner looking to measure the success of your website? If so, you need to know about Website Analytics 101: Understanding Metrics and Measuring Success for Your Small Business. As an expert in website analytics, I can tell you that understanding metrics is essential when it comes to getting results from your online presence. With this knowledge, you'll be able to assess how successful your website really is – giving you the insight needed to make informed decisions about where your web strategy needs improvement.
In this article, we'll look at the basics of website analytics and how they can help drive success for your small business. We'll explore some key performance indicators (KPIs) used in evaluating websites as well as strategies for improving the overall user experience on yours. By taking advantage of basic analytic tools and measuring these KPIs effectively, you will have all the information necessary to identify areas where improvements are required and optimize accordingly.
So let's get started! Knowing what metrics matter and how best to evaluate them will give you actionable insights into how effective your current web strategy actually is – allowing you to create a plan of attack with tangible objectives moving forward. Let's dive right in and learn more about leveraging data-driven solutions within our own businesses!
Definition Of Website Analytics
Website analytics is like a crystal ball for business owners, giving them the power to better understand their customers and maximize profits. It's no wonder that it has become an invaluable tool for entrepreneurs looking to grow their small businesses in today's digital age. But what exactly is website analytics? To put it simply, website analytics are tools used to track and measure user activity on websites or apps.
Analytics provides information such as how much traffic a site receives, which pages users land on first, where they go next, and how long they stay there. It also offers data about bounce rates—the number of people who leave your website after viewing only one page—and conversions—when visitors take action by downloading content or making purchases. Website analytics can help you identify trends and make informed decisions about changes needed to improve user experience, optimize marketing campaigns, increase sales, and more.
It's important to note that website analytics should not be confused with web hosting services; while both are necessary components of any successful online venture, the former focuses solely on collecting data from visitors rather than providing storage space for your files and images. Additionally, since website analytics often require specialized skillsets (such as coding), many small business owners opt for third-party solutions like Google Analytics or Adobe Analytics instead of developing their own system from scratch.
In short: website analytics offer insights into customer behavior so small businesses can capitalize on opportunities to boost engagement and revenue. With this knowledge at hand, entrepreneurs can create tailored experiences that drive results – all without breaking the bank!
Types Of Data Collected
When it comes to website analytics, there are a variety of different types of data that can be collected. This includes visits, page views, user data, referral traffic, and more. By understanding the various metrics available for analysis, you will gain valuable insight into how your small business is performing online.
Here are some common types of data collected by website analytics:
Visits:
Number of times visitors access your site in a given period of time
Unique users who visit your site during a given period
Page Views:
How often visitors view specific pages on your website
Length of time spent on each page viewed
User Data:
Geographic location of visitors
Demographics such as age or gender
Referral Traffic:
Sources from which visitors come to your website (e.g., search engine or social media)
Pages they land on when entering your site
By collecting this type of data, businesses have access to key insights about their target audience and overall performance. With this information at hand, companies can make informed decisions about marketing strategies and initiatives that can improve ROI and drive success. Understanding these metrics also helps identify areas where improvements may need to be made or changes implemented in order to increase engagement with customers and reach new audiences. The importance of analyzing the right data cannot be understated – it's essential for any successful business looking to grow online. Having an understanding of the types of data available allows you to create tailored campaigns that resonate with customers and lead them down the path to conversion. Knowing what works best for your unique customer base is invaluable in today's competitive digital landscape.
Now that we've discussed the types of data collected by web analytics tools, let's explore the benefits these solutions provide for small businesses.
Benefits For Small Businesses
The benefits of small business analytics are bountiful – businesses can track website metrics, analyze data, and optimize their websites for success. With the right analytics tools, small businesses can reap a range of returns on investment from tracking website visits to analyzing user behavior.
For starters, website metric tracking provides invaluable insights into understanding customer habits and preferences. Small businesses can use this information to create an effective marketing strategy that increases conversion rates and drives sales. Additionally, these insights can help determine which pages or products are most popular with customers so that companies can prioritize their efforts in creating content and promotional campaigns accordingly.
Website data analysis also helps identify potential opportunities for improvement such as slow loading times or outdated content. This way, small businesses get a better understanding of how users interact with their sites and what needs to be done to make it more efficient and attractive. Furthermore, optimization is key when it comes to making sure visitors have a positive experience while browsing your site – something that's essential for long-term loyalty and relationships with customers.
Analytics ROI tracking allows brands to measure the effectiveness of their campaigns by identifying which strategies deliver the most value over time. By monitoring ROI closely, marketers can quickly adjust tactics if needed and maximize profitability without wasting resources on activities that don't yield results. Through these various techniques equipped through analytics tools, small businesses gain valuable insight into what works best for them, enabling smarter decision-making capabilities down the line.
By leveraging powerful analytics solutions designed specifically for small businesses, entrepreneurs gain access to actionable insights they need to stay ahead of competitors in today's digital age. Armed with comprehensive knowledge about user engagement levels and performance indicators across all channels, marketers can confidently develop winning plans for future growth initiatives – paving the way towards greater success online.
How To Set Up Analytics Tools
Setting up analytics tools is essential for small business owners to measure success. Without the proper setup, you won't be able to track your website's performance and gain insights into customer behaviour. Fortunately, there are several ways to get started with website analytics setup.
The first step in setting up analytics is determining what type of data should be tracked. Depending on your industry, some metrics may be more important than others, so it's best to prioritize accordingly. Once you know which pieces of data need to be monitored, decide which tool or platform will help you collect that information. There are a variety of options available today such as Google Analytics and Adobe Analytics; each one offers unique features and benefits.
Once you have chosen an analytics tool and configured it properly for your business' needs, make sure all relevant pages contain tracking code from the selected platform. This code snippet helps capture user interactions with your site and report back the results to the appropriate dashboard within the platform. After embedding the necessary snippets on key pages, double-check that they work correctly before moving forward with further analysis.
Finally, if needed, create custom reports based on whatever criteria you deem important for monitoring specific aspects of your website's performance over time. These can range from page engagement rates to visitor demographics—whatever makes sense for your particular business goals and objectives. With these basic steps out of the way, now it's time to start measuring success by tracking important metrics on a regular basis!
Important Metrics To Monitor
Now that you've set up analytics tools for your website, it's time to start understanding the metrics and measuring success. Website visits, page views, bounce rate, conversion rate, and time spent are all important measures of how well your website is performing. Let's dive in!
Website Visits: This metric tracks how many people access your site over a certain period of time. By tracking this data you can get an overall view of how popular your website is with visitors and make changes accordingly.
Page Views: Page views measure the number of times each individual page on your website was viewed during a specified period of time. Tracking this data can help you identify which pages are most visited or least visited giving you insight into what content resonates best with users.
Bounce Rate: The bounce rate tells you the percentage of visitors who left after only viewing one page on your website. It takes into account total visits compared to single-page sessions and gives you an indication as to whether or not users find value within the content they are seeing when they land on a particular page.
Conversion Rate: The conversion rate measures the number of customers that complete desired actions such as signing up for newsletters or making purchases from your online store divided by the total number of visitors coming to the site. A high conversion rate indicates that users are engaging with elements on the site leading them to take actionable steps which translates directly into sales for small businesses.
Time Spent: Time spent helps track user engagement levels on specific pages across multiple devices so that web designers know where improvements need to be made if necessary. If users stay longer than expected then there must be something about that particular page that interests them otherwise they would have quickly moved onto another section without spending much time reading through its contents.
These key metrics will give you valuable insights into how successful (or unsuccessful) your website is at meeting visitor expectations and driving conversions for small business owners looking to maximize their ROI online. You should now have a better understanding of the importance behind monitoring these metrics but next we'll look at analyzing user behavior patterns using these measurements in order gain more detailed information about customer experience and satisfaction levels from visiting sites like yours!
Analyzing User Behavior
When it comes to website analytics, understanding user behavior is key. Many small businesses make the mistake of relying too heavily on metrics like pageviews and unique visits instead of analyzing how users are actually engaging with their websites. A great example is a business that focuses exclusively on increasing pageview counts without considering why those visitors arrived in the first place.
That's why it's important for small businesses to use data analysis tools to measure and analyze user behavior. Analytics tools can provide insights into what content resonates best with your audience, where they spend most of their time browsing within your site, and when they're most likely to convert from visitor to customer. With this data, you can adjust your strategies accordingly to increase engagement and optimize conversions.
Behavior analysis also helps you better understand who your target customers are by gathering demographic information about them such as age, location, or gender. This allows you to tailor certain aspects of your website towards specific segments of your visitors which increases conversion rates even further. Furthermore, you'll be able to track how effective each marketing campaign has been over time by monitoring changes in user behavior resulting from these campaigns.
Lastly, analyzing users' paths through your website will help identify any potential issues or bottlenecks that may prevent people from completing desired actions like purchases or subscriptions. It's important to regularly review user behaviors so that necessary adjustments can be made quickly before any serious damage is done due to an unoptimized experience. By leveraging analytics tools along with data analysis techniques, small businesses have a powerful tool at their disposal that enables them to constantly evaluate how well their websites are performing against goals set out beforehand.
Evaluating content performance requires taking all of this collected data around user behavior into account – including click-through rates (CTRs), bounce rate trends, and average session duration – so one can determine which pieces of content are having the biggest impact on their bottom line results.
Evaluating Content Performance
Content performance is key to understanding how your website content is performing. Evaluating the performance of each page on its own can help you identify areas for improvement and focus your efforts in the right direction. There are several content metrics that you can use to evaluate performance, such as time on site, bounce rate, clicks per page, scroll depth, share count and click-throughs from other pages.
By looking at these metrics individually and collectively, you can get a better understanding of user engagement with your website content. For instance, if users are spending more time on certain pages than others or clicking through from one page to another more often, it's likely that those pages have quality content that resonates with them. Similarly, low bounce rates indicate that visitors find relevant information on your page and continue browsing further into your website.
You should also consider evaluating overall trends in terms of how different types of content perform over time. This will give you an idea of what kind of topics engage readers best and which ones could be improved based on their current performance. Additionally, tracking changes in ranking positions compared to competitors can provide valuable insights about where you stand against them in search results – allowing you to adjust strategies accordingly.
Now that we've discussed some important aspects related to evaluating content performance effectively, let's move onto generating insightful reports that allow us to measure success accurately.
Generating Insightful Reports
Having analyzed the performance of your content, it is now time to delve deeper and generate insightful reports. Reports can help you understand how visitors are engaging with your website so that you can make informed decisions on optimizing its performance. With website analytics data analysis, small businesses can gain invaluable insights into their online presence and develop a better understanding of how they are performing in their market.
| Report | Purpose |
| --- | --- |
| Audience | Identify target audience |
| Features | Understand features used by users |
| Engagement | Analyze user engagement levels |
| Conversion | Measure conversion rates |
By generating detailed reports from the data collected through website analytics tools, business owners can have an accurate view of their current performance as well as gaining useful insight for future projects. This will enable them to optimize their websites accordingly and create strategies tailored to the needs of their customers. Graphical representations such as charts and diagrams provide another method for visualizing trends within the data which aid in understanding complex information quickly and easily. Through this process, small businesses can equip themselves with the knowledge necessary to improve customer experience, increase conversions, and ultimately stay ahead of competitors in terms of digital success.
Data visualization enables business owners to see patterns within large sets of data which could not be seen before. For example, if a company notices that there has been a sudden decrease in sales over a certain period then further investigation into why this may be happening would prove essential in improving overall performance. Having access to comprehensive website analytics reports puts companies at an advantage when it comes to making strategic decisions that directly impact bottom line results. Furthermore, these types of reports often contain valuable recommendations which allow business owners to take actionable steps towards achieving set goals more efficiently than ever before.
Optimizing Your Website
Once you have a grasp of the fundamental metrics and their meanings, it's time to start optimizing your website. Website optimization is all about improving user experience, search engine rankings, and overall performance. To do this effectively, you need to focus on page optimization and content optimization.
Page optimization involves using analytics to identify pages that are not performing as expected or require improvements in certain areas. This includes analyzing page loading times, broken links, 404 errors, server response codes, titles/descriptions for SEO purposes and much more. By making small changes such as compressing images or restructuring code can make a big difference when it comes to overall website performance.
Content optimization is another key component in improving website performance. Content should be optimized through keyword research so that visitors can quickly find what they're looking for on your website. Additionally, content should be updated regularly with fresh information which helps keep customers engaged and coming back for more. Optimizing your existing content also ensures that search engines index your site correctly and rank it higher in SERPs (search engine results pages).
Analytics optimization is essential for understanding how users interact with your website; from where they come from to what pages they visit and why they leave without taking desired action(s). By monitoring these various data points over time you can easily determine what works best and tailor your site accordingly. With an effective analytics strategy in place you'll gain better insights into customer behavior patterns which will help inform future decisions regarding design choices or other optimizations needed to improve visitor engagement rates.
By combining all three approaches – page optimization, content optimization and analytics optimization – you can create an effective foundation upon which success can be built. Now let's look at advanced strategies for tracking ROI (return on investment) and accurately measuring the impact of any changes made along the way.
Advanced Strategies For Tracking Roi
Now that you have optimized your website and understand the key metrics for success, it is time to move on to advanced strategies for tracking return on investment (ROI). Whether you are a small business owner or an online marketer, there are several methods you can use to collect data and track ROI.
One of the most popular tactics used by businesses today is to install analytics software in order to monitor performance over time. By using analytics tools such as Google Analytics, you will be able to accurately measure website traffic, conversions, user engagement, and more. This type of data collection allows you to better analyze trends and make informed decisions about how best to optimize your website for maximum ROI.
Another effective strategy is A/B testing. This technique involves creating two different versions of web pages with slight variations in design or content and then measuring which version performs better. Through rigorous analysis of both versions of the page, businesses can determine where improvements need to be made in order maximize conversion rates and increase ROI.
Finally, one additional way businesses can track ROI from their websites is through heat mapping technology. Heat maps allow marketers to visualize user behavior on their websites so they can identify areas where users are clicking or scrolling more than others. With this information at hand, businesses can then adjust their designs accordingly in order to boost overall ROI from their websites.
By leveraging these various tracking techniques together, businesses will be armed with the knowledge needed to properly assess their investments into digital marketing campaigns and ensure successful outcomes moving forward.
Frequently Asked Questions
What Is The Best Way To Use Website Analytics To Increase Website Traffic?
When it comes to increasing website traffic, website analytics can be an invaluable tool. By monitoring performance and tracking results, you can identify areas where your website is doing well and those that need improvement. This data allows you to make informed decisions on how to best optimize your site for maximum visitor engagement and conversion rates.
Using website analytics to increase web traffic involves more than just analyzing the raw data. You must also understand what actionable steps you should take in order to capitalize on the insights gleaned from the data. For example, if you find that visitors are leaving quickly after landing on a page, then it may be time to look at redesigning the page or adding interesting content that encourages further exploration of your site.
As part of any comprehensive strategy for improving online visibility and gaining more customers, website analytics can help you pinpoint weaknesses in user experience as well as opportunities for growth. By measuring key metrics such as bounce rate and pages per session, you can determine which changes will have the greatest impact on conversions and customer loyalty over time. Additionally, using A/B testing techniques can give you insight into which elements work best with your target audience so that you can fine-tune your marketing efforts accordingly.
Analyzing website analytics requires an understanding of its various components including different types of reports (e.g., funnel analysis), visualization tools (e.g., graphs), segmentation capabilities (e.g., filtering by device type) and more. All these features allow businesses to gain valuable insights about their users' behavior and preferences – information they can use to improve their strategies for increasing web traffic over time. With proper utilization of this powerful tool, small business owners can maximize their digital presence while staying ahead of industry trends – all with minimal effort required!
How Can Website Analytics Help Improve Customer Engagement?
Website analytics can provide invaluable insight into customer engagement. By tracking website metrics, businesses can gain a better understanding of how customers interact with their site and improve the overall experience for visitors. From boosting website traffic to increasing conversions, analyzing website data is key to achieving success online.
When it comes to improving customer engagement, web analytics provides useful information that can help you identify areas of improvement. For example, by looking at website metrics such as pageviews, time on page, bounce rate, and more, businesses can determine which pages are engaging customers effectively and which could be improved upon. Additionally, this type of data can also reveal trends in user behavior so you know how your target audience prefers to navigate through your site.
Beyond just measuring individual user behaviors, web analytics allows businesses to see the bigger picture when it comes to customer engagement. Through aggregate analysis of multiple users' activities over time, companies can spot patterns among different segments or cohorts that may have been previously unseen. This type of comprehensive view makes it easier to create an effective strategy for engaging customers throughout their journey on your site – from initial visit all the way through conversion or other desired outcome.
Analyzing these types of metrics will help you understand what's working well and where improvements need to be made in order to maximize your return on investment (ROI). With insights gained from web analytics tools like Google Analytics and Adobe Analytics, small business owners have access to valuable data-driven knowledge that can inform decisions about how best to engage customers and boost ROI. That's why leveraging website analytics is essential for any successful online marketing campaign – it helps ensure that every action taken yields maximum results in terms of both customer satisfaction and financial performance.
What Are Some Of The Best Practices For Monitoring Website Analytics?
Monitoring website analytics is a vital tool for small businesses to measure their success online. Nearly half of all internet users (47%) expect web pages to load in two seconds or less, and if your page doesn't meet this expectation you could be losing out on valuable customers. As such, understanding the best practices for monitoring website analytics is key.
When it comes to website monitoring, tracking metrics can provide invaluable insights into how visitors interact with your site. Analyzing data like visitor numbers, page views, bounce rate and time spent on your website can help you understand what content resonates most with potential customers and inform decisions about where to focus future marketing efforts. Additionally, by closely following these metrics over time, it's possible to identify emerging trends that give an indication of whether campaigns are successful or not.
However, understanding which metrics should be tracked isn't always easy – there's often an overwhelming amount of information available through various analytics tools. One way to narrow down the range of measurements required is by creating custom reports tailored specifically toward your business goals; this will ensure that only relevant data is being collected and analyzed. Furthermore, setting up automated alerts means you can receive notifications when particular milestones occur so you don't miss any important changes in user behavior or performance levels.
Finally, leveraging existing customer feedback can also prove beneficial when using website analytics as a measuring stick for success. Knowing how customers feel about their experience while interacting with different aspects of your website helps create an overall picture of satisfaction – something which may have wider implications if ignored! By taking steps to monitor customer sentiment alongside other traffic-related metrics, businesses can stay one step ahead of the competition and maximize engagement opportunities going forward.
How Can I Use Website Analytics To Improve My Seo?
When it comes to website optimization, SEO metrics are essential for tracking and improving your organic search results. With the right keyword analysis, you can identify opportunities to boost traffic and maximize visibility in the SERPs (Search Engine Results Pages). Here's how to use website analytics to improve your SEO:
Track Your Keywords: A comprehensive ranking analysis of all relevant keywords is critical for understanding where your site stands in terms of organic search rankings. Analyzing the performance history of each keyword allows you to see which ones need more attention or a content refreshment, as well as what kind of impact any changes have made on their positions.
Monitor Organic Traffic & User Behavior: Website analytics provide insight into user behavior, allowing you to better understand how visitors interact with your content. You can also track important KPIs like bounce rate, time-on-page, pages per session, and conversions – helping you determine areas that could use improvement or adjustment.
Optimize Site Structure & Content Quality: The quality of your content matters when it comes to SEO success; higher quality posts will naturally rank better than lower quality ones due to Google's algorithms that prioritize top-notch material over others. Additionally, pay close attention to the structure of your website – make sure navigation paths are clear and logical so users don't get lost trying to find what they're looking for!
Keep an Eye Out for Competitive Trends: It pays off bigtime to stay informed about industry trends by monitoring competitors' sites from time-to-time; this way you can gauge what strategies are working well for them and apply similar tactics if needed.
Understanding how website analytics work is key for successful SEO efforts; leveraging data helps businesses gain an edge over competition while optimizing their online presence at the same time. By carefully analyzing available metrics and adjusting accordingly based on gathered insights, companies can achieve maximum exposure and reach desired goals both faster and easier than ever before!
How Can I Use Website Analytics To Improve My Conversions?
If you're a small business owner, understanding website analytics is key for improving conversions and driving more web traffic. By leveraging the data from your website analytics, you can optimize customer engagement and increase sales. Let's take a look at how to use website analytics to improve conversions on your site.
First off, it's important to understand the elements of effective website optimization. SEO optimization plays an essential role in increasing website visits and boosting conversion rates. Using keywords that are tailored to your target audience will help ensure they find your site when searching online. Additionally, creating content that's interesting and engaging can help keep people clicking around on your pages – which leads us into our next point…
To maximize conversions it's important to track user behavior onsite. Website analytics tools allow you to monitor things like page views, time spent on each page, and click-through rates so you can make informed decisions about where customers spend their time while browsing your site. This helps identify trouble spots or areas of interest that should be given priority attention in order to drive better results from customer engagement.
Using this information allows you to create targeted marketing campaigns that speak directly to what customers have shown interes tin before, as well as optimizing existing landing pages based on user behavior patterns observed through the tracking capabilities of website analytics software; thus helping convert more visitors into buyers or members by providing relevant content right away.
Ultimately, using data-driven insights provided by website analytics is essential for success with any digital strategy aiming towards improved performance in terms of conversion optimization and increased customer satisfaction. It provides invaluable insights into who your customers are; allowing businesses to craft personalized experiences that really hit home with their demographic – resulting in tangible gains across the board!
Conclusion
It's clear that website analytics are essential for small businesses. Understanding and measuring your success with metrics can help you increase traffic, improve customer engagement, optimize SEO efforts and boost conversions.
In fact, one interesting statistic to consider is that 61% of marketers say improving their understanding of analytics has been the most effective way to grow their business in 2020. This shows how important it is to take advantage of all the data available from website analytics tools.
At the end of the day, when used correctly, website analytics can be a powerful tool in growing a successful small business. All companies should strive to gain insights into their performance and make better decisions based on those findings. With this knowledge, entrepreneurs can use website analytics as an invaluable resource in order to maximize returns and ensure long-term growth.
Related Posts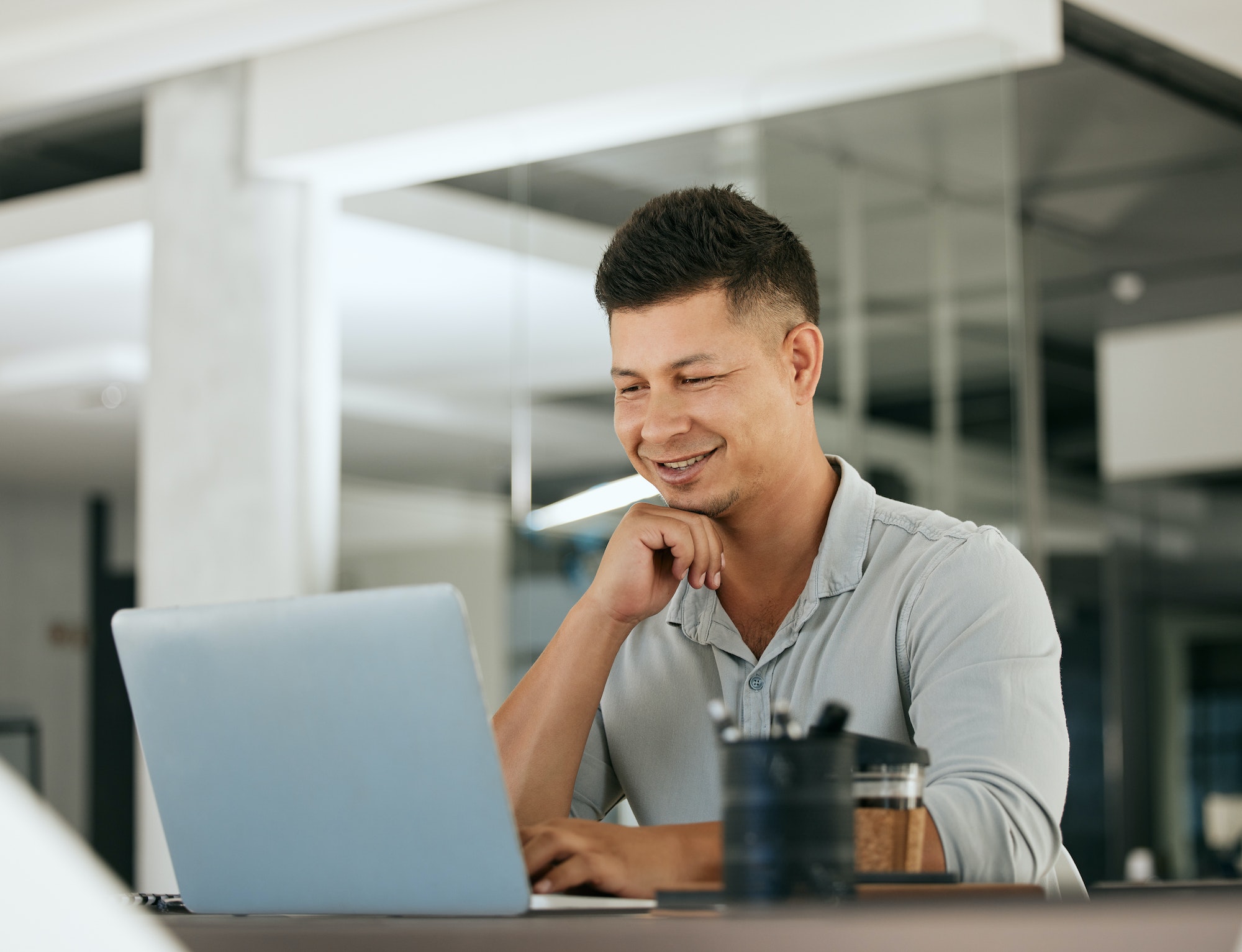 Creating A Killer Website For Your Local Business Hey there, fellow business owners and entrepreneurs! I bet you're just as excited about growing your local business as we are in helping you achieve that. And one of the most effective…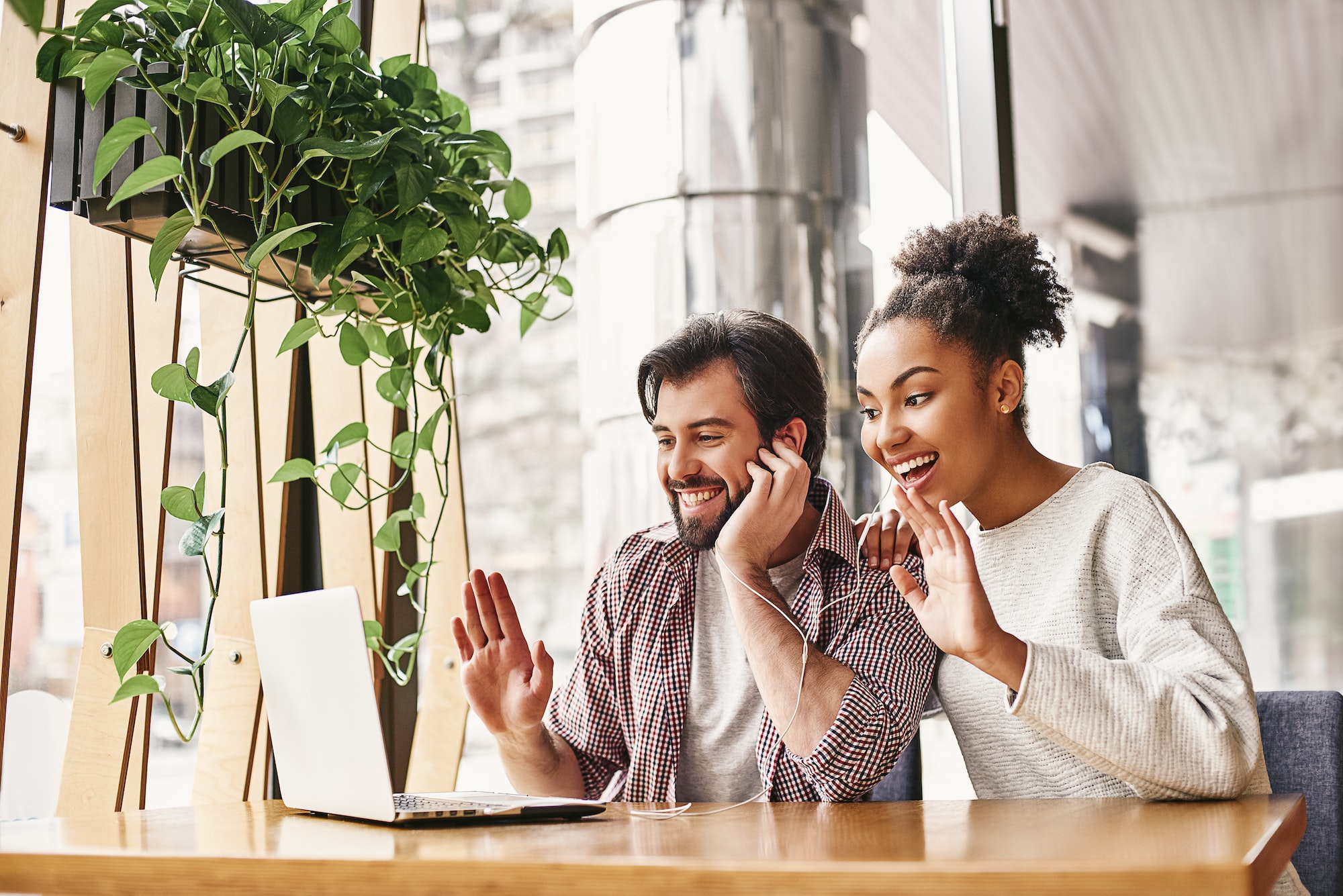 Maximizing Your Website's SEO Potential: A Guide For Small Business Owners As a small business owner, you know that having an online presence is essential for success. However, without the right strategies in place for optimizing your website's SEO potential,…
👇 Book Your Free Consultation
👇 You May Also Like…
Local Business Heroes 'Go' Platform Replaces Over 20 Other Software
It is everything your small business needs to compete, all in one place so you can convert more customers and grow your business without tech overwhelm.