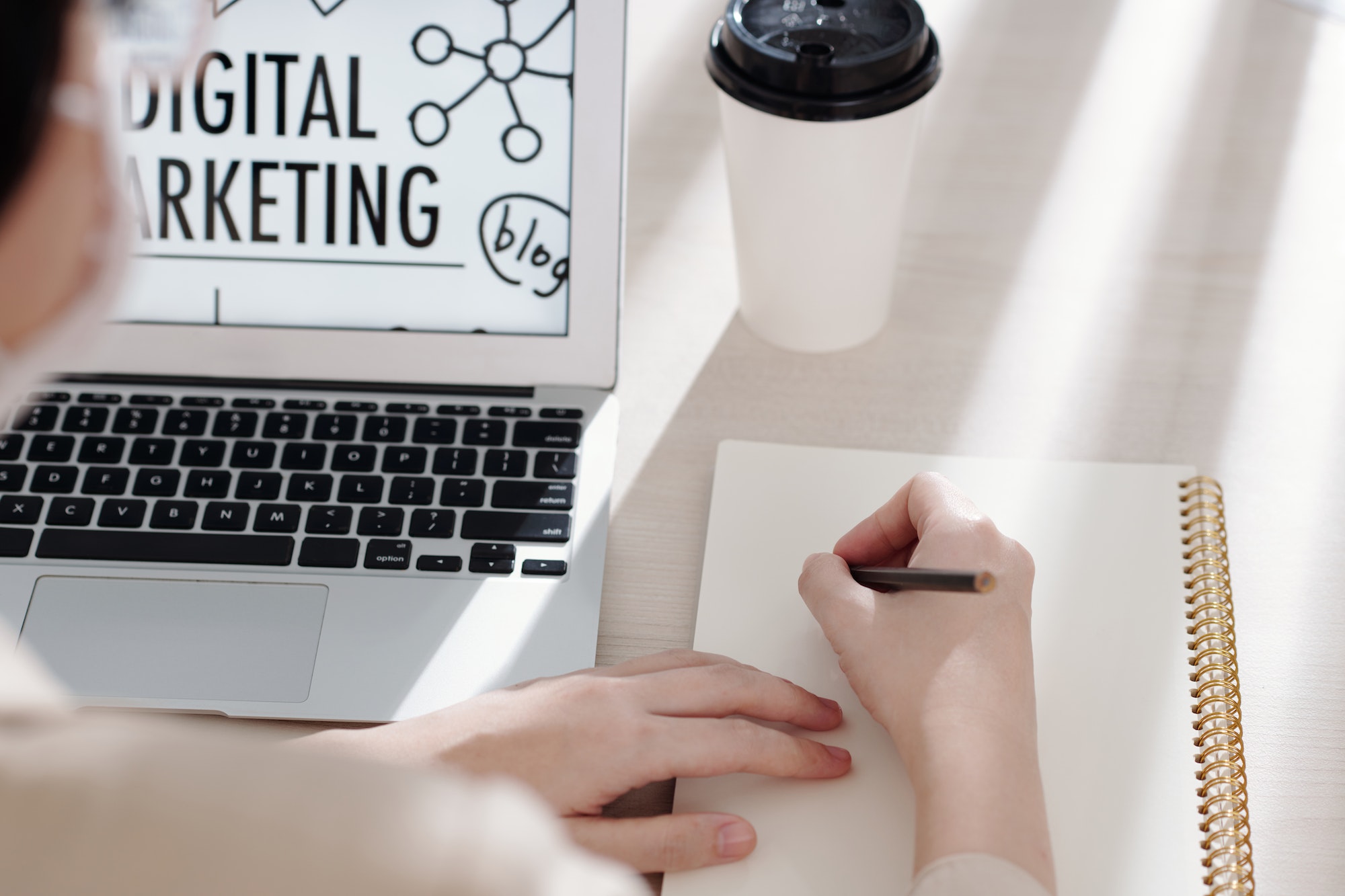 Using Digital Marketing To Reach New Customers
Marketing in the digital age is like a game of chess – there are so many strategies, pieces and moves that it can seem overwhelming. But when you understand how to use digital marketing, it can be an effective way to reach new customers and expand your business.
Digital marketing involves using online platforms and channels such as websites, search engines, social media and email campaigns to promote products and services. Through this method businesses can target customers with precision and accuracy never before seen in traditional advertising models. With the right techniques, companies can attract potential buyers who may not have been aware of their company's existence prior.
In today's highly competitive market place, having a successful digital marketing strategy is essential for any business looking to succeed. This article will explore how businesses can create an effective digital marketing plan to increase brand awareness, generate leads and convert them into sales – ultimately helping them grow their customer base exponentially.
1. Defining Digital Marketing
Digital marketing is an ever-evolving field, and it's essential to understand what it means before you can use it effectively. Similarly, a business must identify their target audience if they are going to reach new customers through digital marketing.
First off, let's define digital marketing. It's the practice of utilizing technology for promotional purposes – from websites and social media platforms to search engine optimization (SEO). Digital marketers work hard to create content that will drive traffic to their clients' sites and get people talking about their products or services. Ultimately, success in this arena comes down to being able to connect with potential customers online, engage them in meaningful conversations, and convert those leads into sales.
It's important for businesses to recognize the power of digital marketing when creating campaigns. By embracing these tools, companies can leverage them as powerful instruments for growth. They can also customize strategies based on specific goals and objectives while monitoring how well each campaign performs over time. When executed correctly, digital marketing has the potential to generate awareness, build relationships with customers, boost revenue streams, increase ROI…the list goes on!
With a clear understanding of what digital marketing entails now established, we'll move onto identifying your target audience – one of the most crucial steps in successful customer acquisition strategies today.
2. Identifying Your Target Audience
Coincidentally, identifying your target audience is key to crafting an effective digital marketing strategy. You can have the best plan in the world but if you don't understand who you are targeting with it then it's likely that it won't be successful. It all comes down to understanding who will benefit from what you're offering and tailoring your message accordingly.
The first step in this process is researching potential customers – their interests, buying habits, preferred communication channels etc. This data can come from a variety of sources including social media analytics and surveys. Once you've gathered enough information about them, use it to create buyer personas which outline their needs, wants and motivations so that you can better understand how they interact with your product or service.
Once these personas are established, start reaching out to these people through targeted ads on different platforms such as Google Ads or Facebook Ads. This will help ensure that each ad reaches its intended demographic and encourages more conversions than generic campaigns would. Additionally, creating content specifically tailored towards these audiences will also increase engagement rates significantly when compared to generic messaging.
TIP: Keep track of customer behaviour and demographics by monitoring website visits and analysing other user activities such as average time spent on site or click-through rate for your campaigns; this way, you'll be able to adjust your strategies according to real-time feedback from current users!
3. Crafting A Digital Marketing Strategy
So far, we've taken the time to identify our target audience in order to reach new customers through digital marketing. Now it's time to craft a winning strategy for success.
Your digital marketing strategy is your roadmap that will guide you towards achieving your goals. It should be tailored around your business objectives and always keep your customer in mind. Make sure you set realistic goals and timelines so that everyone involved knows what needs to be done and when. Allocating resources accordingly is key – this could include budget, staff or any other asset needed.
It's also important to consider which channels are best suited to reaching your target audience. Popular platforms such as search engine optimization (SEO) and pay-per-click (PPC) can help drive traffic to your website while email campaigns allow you to communicate directly with potential customers. Keeping track of analytics data can provide invaluable insights into how effective each campaign has been at driving conversions and ROI for future campaigns. With these tools in hand, you'll have everything you need to effectively launch a successful digital marketing campaign!
Now that we have an understanding of crafting a digital marketing strategy, let's move on to utilizing social media platforms…
4. Utilizing Social Media Platforms
Ready to take your digital marketing game up a notch? Social media platforms are an invaluable tool for reaching new customers, so let's hit the ground running and get you set up. It's time to make sure all of your ducks are in a row when it comes to utilizing social media.
Just like spinning plates, engaging with potential customers on multiple channels is key to ensuring that no opportunities slip through the cracks. Having an established presence on popular networks such as Facebook or Twitter can also increase brand awareness and loyalty in addition to providing direct access to consumers. And don't forget about visual-focused sites such as Instagram and YouTube! A picture speaks a thousand words; use that knowledge to your advantage.
Creating content specifically tailored for each platform will help ensure maximum engagement from users – there's nothing worse than seeing generic posts across every network without any personalization. Make sure you understand who your target audience is and what type of content they enjoy most before getting started. Once you have these basics down pat, it'll be smooth sailing from here on out! Moving into optimizing your website for search engines should now be a breeze…
5. Optimizing Your Website For Search Engines
Gaining visibility online is a key part of any digital marketing strategy. With the right approach, you can create opportunities to reach new customers and significantly expand your customer base. Optimizing your website for search engines is one way to do this – giving yourself an edge over the competition.
Search engine optimization (SEO) involves making sure that your website's content reads well by both people and search engine algorithms. This includes optimizing page titles, descriptions, headings, images, links and more so that it ranks higher in organic searches on popular search engines like Google. Additionally, adding relevant keywords throughout your site helps improve its ranking when those terms are searched for.
By following these best practices for SEO, you can get ahead of the competition and give yourself a better chance of showing up in front of potential customers' eyes. You'll be able to reach more people with less effort – helping you maximize the effectiveness of your digital marketing campaigns while also increasing sales leads and conversions from organic traffic sources.
6. Leveraging Pay-Per-Click Advertising
Have you ever wanted to reach new customers with ease? If so, leveraging pay-per-click (PPC) advertising is a great option for digital marketing. Here are four ways that PPC can help you get the most out of your online presence:
It allows you to target specific audiences based on their interests and demographics.
You only have to pay when people click on your ads – not just view them.
Your ads appear quickly after setting up a campaign, making it an incredibly efficient way to reach potential customers in no time at all.
You can track how well your campaigns are performing and make adjustments accordingly to maximize results.
With PPC, businesses now have the ability to launch highly targeted campaigns in a matter of minutes, ensuring they're always one step ahead of the competition without breaking the bank in the process. And since these types of campaigns require minimal resources upfront, entrepreneurs can focus more energy on creating high-quality content and experiences that will keep current customers coming back for more while also attracting new ones along the way. Plus, analyzing metrics and tracking results provides invaluable insight into what works best so that companies can optimize their strategies as needed—ultimately giving them an edge over competitors who don't take advantage of this powerful tool.
7. Analyzing Metrics And Tracking Results
Analyzing metrics and tracking results is a crucial step in any digital marketing strategy. It allows you to measure the effectiveness of your efforts, identify areas for improvement, and optimize campaigns for maximum ROI. With so much data at our fingertips, it's important to know what numbers are worth paying attention to.
First off, track traffic sources: where do customers come from when they visit your website? This will give you insight into which channels have been most successful in driving conversions. Secondly, monitor web analytics such as bounce rate and average time on site; this information can help you determine how engaging your content is and whether users are finding what they need quickly enough. Thirdly, pay close attention to conversion rates – what percentage of visitors become leads or customers? Finally, analyze customer feedback surveys and reviews; these provide valuable insights into how people perceive your brand or product offering.
By taking the appropriate measures to collect and interpret data correctly, businesses can use their metrics and tracking results to make informed decisions about their digital marketing strategies. By understanding user behaviour and preferences better, companies can then create more effective campaigns that deliver higher ROI with greater efficiency – enabling them to reach new customers faster than ever before.
Content creation and distribution is an essential part of any digital marketing plan – but only if done right! To ensure success here requires careful consideration of both creative elements as well as technical execution – all while bearing in mind the target audience's needs.
8. Content Creation And Distribution
Do you want to leverage digital marketing to reach new customers? Content creation and distribution is a great way to do just that! Here are the steps of how to create content for your digital marketing campaigns:
•\tContent ideation – Brainstorming ideas, researching topics, understanding your audience, creating titles;
•\tContent creation – Writing/editing articles with SEO keywords, creating visual assets like infographics or memes;
•\tDistribution – Sharing on social media platforms, email campaigns.
By implementing these strategies into your digital marketing plan, you can effectively increase brand awareness among potential customers. You can also use analytics tools such as Google Analytics and Bitly to track the performance of your campaign in terms of clicks and views. This data will help you understand what type of content resonates best with your target demographic and what changes need to be made for future campaigns. With this information at hand, it's time to move forward by developing an email marketing campaign…
9. Developing An Email Marketing Campaign
As digital marketing continues to evolve, unlocking the potential for businesses to reach new customers is becoming increasingly necessary. And developing an email marketing campaign is a powerful tool that should not be overlooked! It's like a bullseye in reaching precisely who you intend and having them take action.
Let's break down what it takes to create a successful email strategy: first, identifying your target audience; second, crafting compelling content; third, setting up automated emails; and fourth, tracking results. By taking these steps into account, you can easily hit the mark with your message.
One of the most important elements of creating an effective email campaign is personalisation – speaking directly to individuals or niche audiences by segmenting lists based on interests and preferences. This way, you are able to craft tailored messages which will resonate more deeply with those receiving them. TIP: Use A/B testing when sending out emails so that you can measure how different segments respond differently and adjust accordingly.
By mastering the fundamentals of email campaigns – such as list building, automation and engagement tactics – marketers can ensure their efforts pay off in terms of increased customer acquisition rates. With this knowledge at hand, we're ready to explore how adapting to changing trends in digital marketing will help us further our reach even farther than before.
10. Adapting To Changing Trends In Digital Marketing
As we continue to reach for higher heights in digital marketing, adapting to the ever-changing trends is essential. Captivating our audience with modern techniques and ideas can help us create a successful campaign that will ensure success. Impressively, one way of doing this is by utilizing the power of innovation!
From SEO optimization to social media campaigns, technology continues to evolve and progress rapidly. Staying up-to-date on these changes not only allows you to be ahead of your competition but also ensures that your message reaches its target market effectively. By being able to respond quickly and make adjustments as needed, your digital marketing strategy can remain current and relevant – an invaluable asset as more customers become connected through digital platforms.
To make sure you are keeping up with new technologies and adjusting accordingly, it's important to stay informed about industry news, emerging strategies, and shifts in customer preferences. Investing resources into research and development teams helps keep you abreast of any developments or updates so that they can be implemented immediately when necessary. In addition, having conversations with experienced professionals within the field gives you insight into how best to use these changing trends to increase brand awareness and engagement online.
In short: understanding how changing trends affect digital marketing will give you a competitive edge over other businesses in the same space – making it possible for you to develop effective strategies that maximize ROI while staying true to your company's core values.
Frequently Asked Questions
What Are The Most Effective Digital Marketing Channels?
In today's world, digital marketing is a great way to reach new customers. But what are the most effective channels? With so many options available, it can be difficult to know where to start. Let's explore some of the best ways to use digital marketing and maximize your customer outreach.
Social media is one of the first places businesses should turn when trying out different digital marketing techniques. Platforms like Facebook, Twitter and Instagram offer endless opportunities for companies to build relationships with their target audience by creating content tailored specifically towards them. Additionally, they provide an easy-to-use platform that allows users to interact directly with businesses in real time, providing valuable feedback on products or services and helping brands stay ahead of trends.
Email marketing is another powerful tool for reaching potential customers. Sending emails regularly helps keep your brand top-of-mind among those who have already expressed interest in receiving updates from you – as well as introducing yourself to people who may not yet know about you but could benefit from what you have to offer. You can also leverage email campaigns through segmentation and personalization tactics designed to drive clickthrough rates higher than average industry standards.
Digital advertising has become increasingly popular over recent years due its ability to effectively reach large audiences at scale – allowing brands access to hypertargeted segments based on user behaviors, interests and more. Paid ads allow companies the opportunity to get their message across quickly via small budgets while still delivering impactful results; utilizing platforms such as Google Ads or native ad networks lets marketers customize their approach even further by targeting specific demographics or locations that would otherwise be inaccessible without paid methods.
Clearly, there are plenty of digital marketing tools available that can help grow your business if utilized correctly – whether it's social media engagement, email blasts or targeted advertising campaigns. The key is finding which strategies work best for your company and leveraging them in order to increase visibility and expand reach into new markets – all while staying true to your core values!
What Is The Best Way To Measure The Success Of A Digital Marketing Campaign?
In the age of internet and digital media, customers are always looking for new ways to engage with brands. Every day, a new marketing campaign is launched featuring creative approaches that aim to capture the attention of consumers. However, in order to make sure these campaigns have been successful, it's important to measure their performance accurately.
Measuring success can be tricky but there are certain strategies that can help marketers gain insights into the impact their efforts have made. For example, tracking website activity such as bounce rates and average time spent on pages allows one to get an idea of how many people were actually interested enough in the content to stay longer and explore further. Additionally, analyzing social media engagement metrics like likes and shares give insight into whether or not what was posted resonated with users.
No matter which metric you choose to track, having an understanding of how your digital marketing campaigns are performing will enable you to optimize them even further and maximize ROI (Return On Investment). By carefully monitoring progress over time, businesses can ensure they remain ahead of their competition by consistently delivering on customer expectations. It's through this process that companies can achieve sustained growth using digital marketing methods.
How Much Budget Should Be Allocated To Digital Marketing?
Allocating a budget to digital marketing has become increasingly important in today's competitive landscape. For example, Adidas recently invested heavily into their online presence and experienced an increase of 20 percent in sales across all channels as a result. When deciding on how much money should be allocated for digital marketing campaigns, there are several factors that need to be taken into consideration:
The size of the target audience
The type of content being used
The objectives of the campaign
How much time is available to complete the project
Expected return-on-investment (ROI) from the campaign
Mapping out these criteria can help businesses make informed decisions about where to allocate resources and optimise their digital marketing strategy. It also helps marketers stay focused on specific goals and measure success more accurately by having clear benchmarks set up before launching any new initiatives. Additionally, it's important to consider other strategic elements such as customer segmentation, engagement opportunities or relevant industry trends while building your plan.
Moreover, companies should pay close attention to analytics tools that enable them to track performance over time in order to adjust strategies whenever needed. This way they will have real data points at hand when making future decisions regarding budget allocations for upcoming projects. With this approach, businesses can ensure that their investments provide value and gain maximum impact from their efforts – ultimately leading to greater brand visibility and higher ROIs for their bottom line.
What Is The Most Effective Way To Reach A Global Audience?
When it comes to marketing on a global scale, the data is clear: digital media is the most effective way of reaching a wide audience. A recent study by Statista revealed that 78% of businesses worldwide consider digital channels vital for achieving brand awareness and customer engagement. This statistic shows just how important digital tools are in spreading messages far and wide.
However, success with digital marketing isn't achieved overnight; you need to have an insightful strategy as well as creative content that resonates with your target audiences. First, identify who your ideal customers are – understanding their interests and needs can help create targeted campaigns tailored specifically to them. Researching what competitors are doing in the same space may also be useful when developing ideas for advertisements or promotions. It's all about finding ways to stand out from the competition while still providing valuable information to viewers.
In addition, there are many platforms available to reach people around the world, such as social media networks like Facebook and Instagram, search engines like Google Ads and even more traditional methods like TV commercials or radio ads. Each platform has its own unique set of features so it's important to determine which ones best suit your goals before investing any budget into marketing efforts. With careful planning and execution, you can effectively reach potential customers without having to go overbudget.
By focusing on creating engaging content designed for specific target audiences along with making use of various platforms available today, you can easily build relationships with new customers across multiple markets globally!
What Are The Biggest Challenges When It Comes To Digital Marketing?
The biggest challenge when it comes to digital marketing is the sheer variety of options available. With a global audience, you need to consider different channels and strategies to reach people across multiple regions, cultures and languages. Moreover, there's so much data out there that it can be hard to determine which methods are most effective in achieving your goals.
It's not just about choosing the right channels or understanding user behaviour – you also have to keep up with ever-changing customer trends and preferences, as well as changes in technology. Companies must remain agile enough to quickly adapt their digital strategy while staying mindful of their budget constraints. Furthermore, they often face competition from other brands vying for attention on the same platform or marketplace.
With so many factors at play, companies must develop an approach that combines creativity and precision analytics if they want to stand out from the competition and capture new customers through digital marketing. It requires strategic planning as well as ongoing monitoring and optimisation – but done correctly, it can open up exciting opportunities for growth both now and in the future.
Conclusion
Digital marketing is one of the most powerful tools available to businesses today for reaching new customers. It can be an effective, affordable way to reach a global audience and measure success with real-time analytics. With careful planning, budget allocation and execution, digital marketing campaigns can help companies of all sizes achieve their goals.
However, it's important to remember that there are challenges associated with any form of marketing – especially when it comes to digital channels. To make sure your efforts pay off, you need to have a thorough understanding of how each channel works and which ones will work best for your target demographic. The key is to embrace emerging trends while staying true to your brand identity in order to create meaningful connections with potential customers.
In conclusion, digital marketing is essential for businesses looking to expand their customer base and tap into new markets. By using data-driven strategies combined with creative thinking, marketers can build strong relationships and drive ROI through clever digital campaigns that truly resonate with audiences around the world.
Related Posts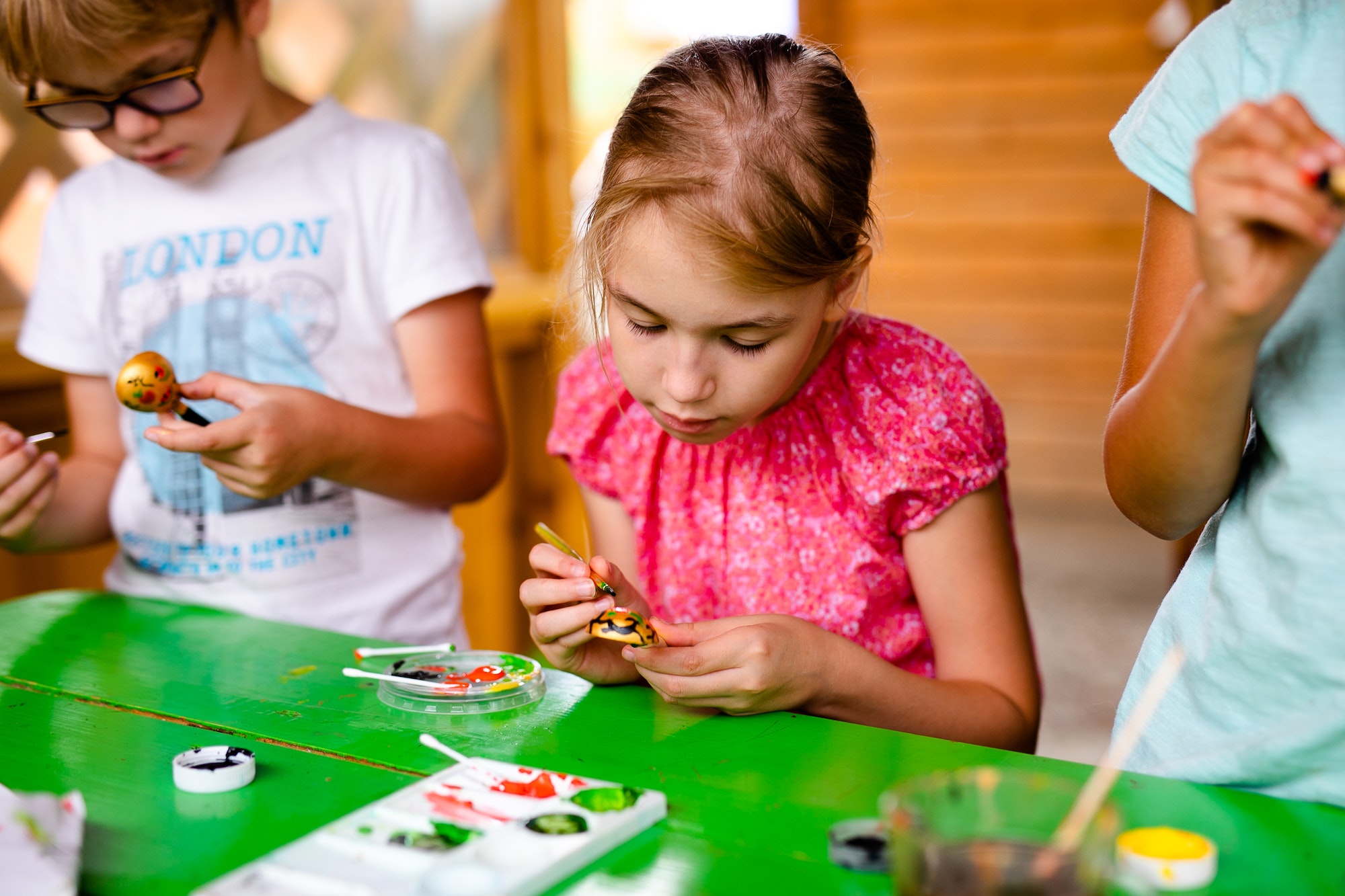 The Importance Of Community Involvement For Local Business Owners As a local business owner, I've always believed that the key to success goes beyond just providing great products or services. It's about being an active…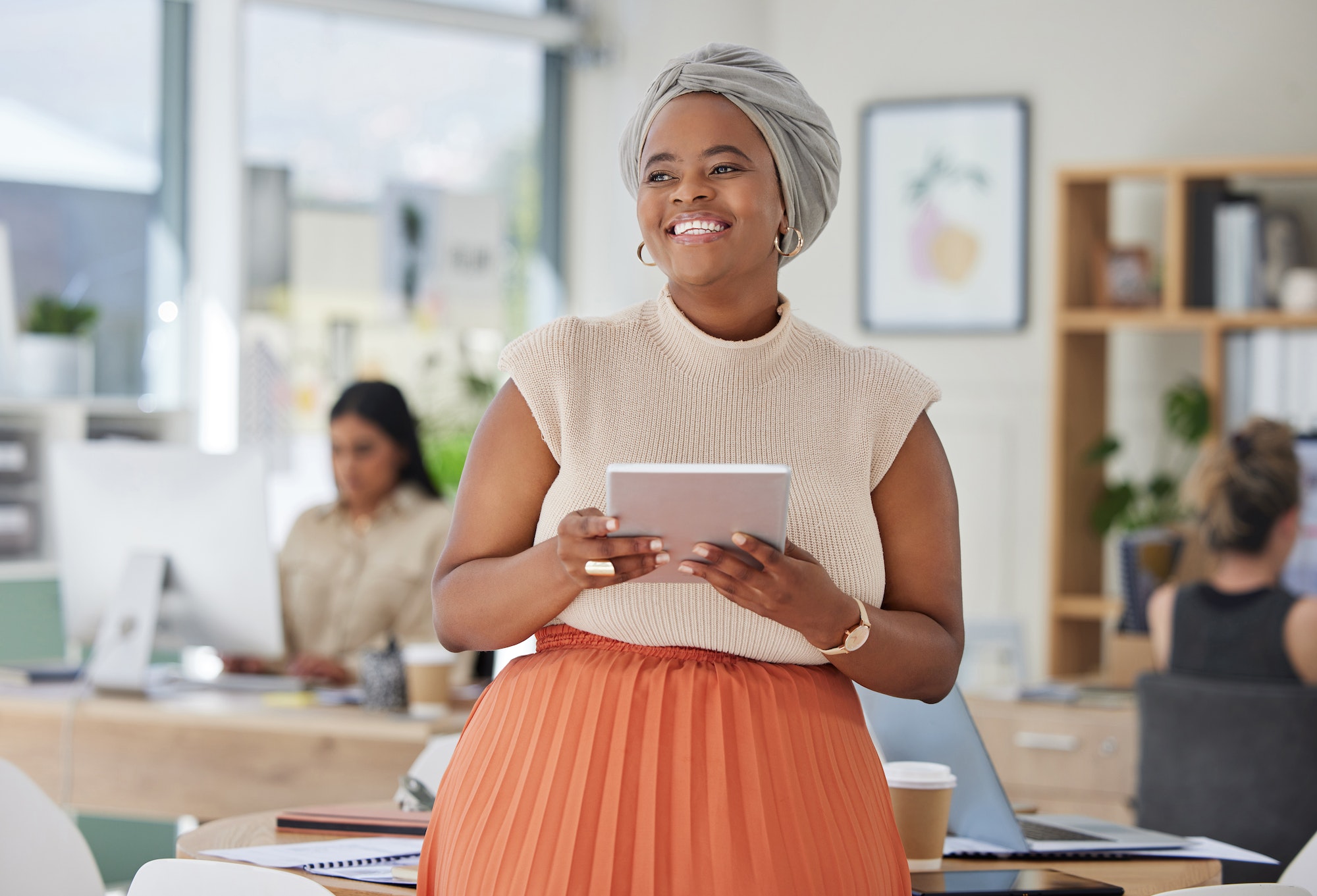 How To Measure The Success Of Your Local Business Marketing Campaigns You've put in the hard work, you've brainstormed creative ideas and invested time and resources into your local business marketing campaigns – but how…
👇 Book Your Free Consultation
👇 You May Also Like…
Local Business Heroes 'Go' Platform Replaces Over 20 Other Software
It is everything your small business needs to compete, all in one place so you can convert more customers and grow your business without tech overwhelm.