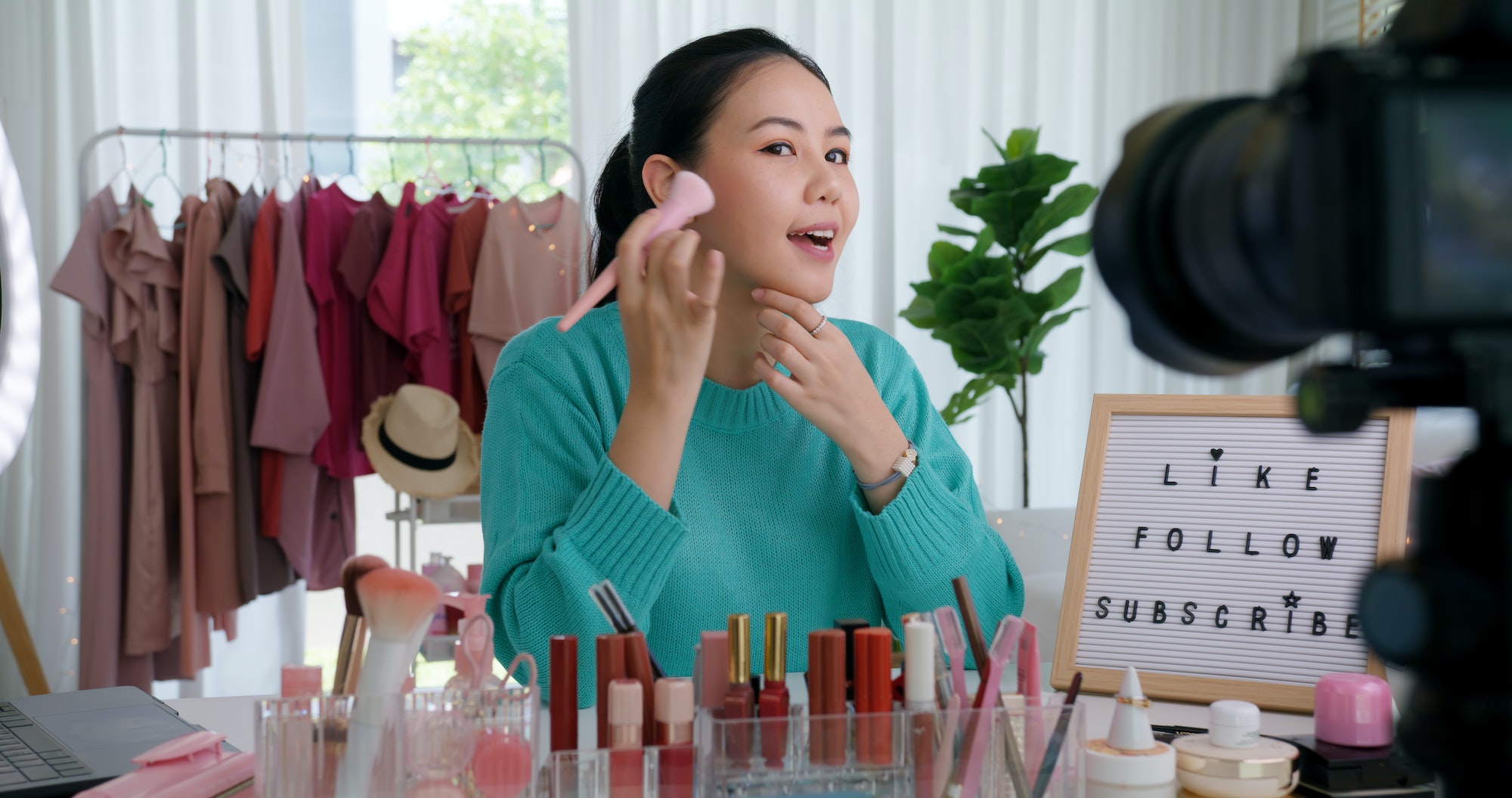 The Power Of Influencer Marketing For Local Businesses
Are you a local business owner looking for ways to reach potential customers? If so, influencer marketing is the perfect tool for your business! Influencer marketing has become an increasingly important part of digital marketing strategies across the globe. It's no wonder why: it offers brands and businesses immense reach, incredible credibility, and unbeatable engagement with their target markets.
But what exactly is influencer marketing? Simply put, it's when a brand or company works with an individual who has influence in their niche – such as a celebrity, social media influencer, blogger or journalist – to promote their product or service. The idea behind this strategy is that by leveraging someone else's audience, brands can easily expand their own market share while also increasing brand recognition and loyalty among consumers.
When done right, the power of influencer marketing can be incredibly powerful for local businesses. In this article, we'll explore how to leverage influencer marketing to boost your local business' visibility and success in today's competitive marketplace. We'll look at how to identify the right influencers for your specific goals, measure return on investment (ROI), develop creative campaigns that stand out from the crowd and much more. So let's get started!
What Is Influencer Marketing?
Are you a local business looking to take your brand awareness and marketing efforts to the next level? Well, look no further than influencer marketing! Influencer marketing has become one of the most popular ways for local businesses to increase their visibility on social media platforms. Through this type of marketing, brands are able to reach target audiences in an effective and direct manner while also measuring results quickly.
At its core, influencer marketing is about leveraging the power of people with large social followings—or "influencers"—to promote products and services. These influencers have already built relationships with their followers through trust-building activities like sharing stories or providing helpful advice. This makes them invaluable resources for any local business that wants to expand their reach beyond traditional methods of advertising.
The best part about using influencers as part of your strategy is that it can be tailored to fit almost any budget or industry. Whether you're a small cafe or a large retail chain, there's always an appropriate influencer who can help spread the word about what you offer. Plus, since these relationships are often long-term, they provide more value over time compared to other forms of advertising such as television commercials or print ads.
From creating powerful visuals that capture attention to developing custom content strategies that drive engagement and sales – influencer marketing provides endless possibilities for local businesses looking to boost their online presence and gain recognition from new customers. With the right approach, local businesses can reap all the rewards without breaking the bank! So why wait? Get started today and see just how influential your brand could be!
Benefits Of Influencer Marketing For Local Businesses
Local businesses have a lot to gain from influencer marketing. It's no secret that word-of-mouth marketing is still the most powerful form of advertising, and social media has made this even more effective for local businesses. By working with influencers who already have an existing audience and trust on their platform, businesses can quickly expand their reach without having to invest in expensive traditional advertising tactics.
Building relationships with influencers allows local businesses to create greater brand loyalty by leveraging the influence of these individuals. With consumers increasingly looking to others they follow online for product recommendations, connecting with influential people within your sector or niche can help you establish yourself as an authority in your industry. Working with multiple influencers also ensures that you're reaching different segments of potential customers.
What's more, partnering up with influencers provides measurable results so you can track ROI easily – something which isn't always available when using other forms of advertising such as radio or print ads. You can also evaluate how successful each campaign has been and whether it was worth investing in again down the line.
By engaging with influential people through content creation and tracking campaigns carefully, local businesses are able to unlock new opportunities for growth while building lasting relationships and fostering consumer trust in their brand. And isn't that what we all want? So, let's take a look at how to identify the right influencers for your business needs!
How To Identify The Right Influencers
Identifying the right influencers is key to a successful influencer marketing campaign for local businesses. It can be difficult to know where to start when it comes to choosing the best people to collaborate with, but there are some simple steps that you can take to make sure you're selecting the most beneficial influencers.
The first step in finding the ideal influencers for your business is assessing their relevance and influence within your target audience. Think about which platforms they use, how active they are on social media, and what kind of content they typically produce. This will help you determine whether or not they will resonate with your potential customers. Additionally, look into any metrics associated with each influencer such as follower count and engagement rate – this should give you an idea of how influential they are overall.
Another factor to consider when identifying potential influencers is budget. Depending on the size of your business, you may have different amounts available to invest in collaborations with influencers. Researching rates ahead of time will ensure that whoever you choose fits within the parameters of your budget. When reaching out, always be up front about what type of compensation you're able to offer so that all parties involved understand from the beginning if a mutually beneficial relationship is possible.
Finally, check out what other brands have worked with these particular influencers before—this way, you can get an idea of how successful their past campaigns were and decide if partnering up would be worth it for both parties involved. By taking all of these things into account, you'll be well-positioned to select stars who will bring positive attention and increased visibility to your local business!
Creating an effective strategy around working with those identified influencers requires careful planning and execution – something we'll explore further in our next section.
Creating An Effective Strategy
Crafting a successful influencer marketing strategy for your local business is like walking a tightrope between sky-high expectations and the potential to plummet. To ensure success, you must find an equilibrium between selecting relevant influencers, establishing brand awareness & loyalty, and tracking analytics.
One of the key elements in developing an effective influencer marketing strategy is choosing the right people to promote your message and represent your local business. The selection process should be focused on finding those who are enthusiastic about what they do, knowledgeable in related topics, and have high engagement with their followers. This will ensure that potential customers can trust the authenticity of your message as it is being delivered through these influencers.
Once you have selected the best match for promoting your product or service, building brand loyalty among existing customers and drawing new ones requires more than just delivering content; it demands providing value added experiences. For example, offering discounts or rewards to loyal customers strengthens customer retention rates by showing them how much you appreciate their support. Additionally, creating meaningful interactions across social media platforms not only improves visibility but also helps foster relationships with current and future customers alike.
Tracking analytics from these campaigns is equally important to measure ROI from this type of effort; understanding which messages resonates strongly with target audiences provides invaluable insight into consumer behavior patterns while allowing businesses to make adjustments based on performance data accordingly. Without analyzing metrics such as impressions or clicks on ads and posts, local businesses may struggle to identify areas where improvements could be made in terms of targeting markets or even tweaking messaging strategies themselves.
By following these steps when designing a strong influencer marketing strategy for local businesses, companies can leverage powerful tools to boost sales and establish long term connections with consumers – all without risking taking a nasty fall!
Establishing Brand Awareness & Loyalty
Now that you have an effective influencer marketing strategy in place, the next step is to use it to establish brand awareness and loyalty. Through influencers, local businesses can reach a larger audience and create meaningful relationships with potential customers. Here are four key ways to do just that:
Leverage Local Reach: Utilize the power of your local community by partnering with influencers who share similar values as your business and who already have an established local presence. This will help build trust in your brand while also increasing its visibility within the local market.
Engage Influencers: Engaging influencers through content creation is essential for establishing credibility and driving traffic to your website or store. Focus on creating thoughtful pieces that highlight what makes your products or services unique so that they stand out from competitors. Additionally, be sure to encourage interaction by engaging directly with followers and providing incentives such as contests or discounts.
Build Loyalty: Developing long-term relationships with customers is key for any successful business, especially if you're trying to gain repeat customers from within the same area. To accomplish this goal, focus on creating content that provides value beyond product promotion; offer helpful advice related to topics relevant to your target demographic. Doing so will give them a reason to stay engaged with your brand over time.
Create Content That Resonates: It's not enough simply to post pictures of products; instead, strive for content that resonates emotionally and encourages users to take action — whether it be signing up for emails, subscribing to newsletters, joining rewards programs, etc.. Finding creative ways like this helps promote customer retention and further increase brand recognition among locals.
By using these tips as part of their overall influencer marketing strategies, local businesses can reach more people within their communities and foster deeper connections with potential customers. With social media platforms becoming increasingly popular for reaching audiences worldwide — there has never been a better time than now for small businesses everywhere looking to capitalize on this powerful form of advertising!
Using Social Media Platforms For Influencer Marketing
It may seem counter-intuitive, but local businesses can benefit greatly from influencer marketing campaigns. As technology platforms have become more advanced, it's easier than ever for small businesses to use social media marketing and targeted audience advertising to reach potential customers on a global scale.
The key is finding the right influencers who are passionate about your brand or product, as well as those with an engaged following that you want to target. Once you've identified them, you can work together to create content that resonates with both their followers and your desired customer base. This type of organic promotion has been proven time and again to be highly effective in driving sales and building loyalty among existing customers.
When creating an influencer campaign, it's important to focus on authenticity over promotional content. Influencers should come across as trusted advisors rather than salespeople when discussing topics related to your business. Additionally, they should be encouraged to share stories about how your products or services have positively impacted their own lives – this kind of personalization will go a long way in connecting with your audience and gaining trust.
Finally, don't underestimate the power of video content. It's one of the most powerful tools out there for engaging audiences and getting your message out quickly and effectively. Whether it's live streaming events or interviews with industry experts, videos provide a great opportunity to showcase what makes your company unique – all while leveraging the influence of talented creators! With these strategies in place, you'll be able to make a real impact in terms of reaching new customers and strengthening relationships with current ones.
Now that we've explored how local businesses can best utilize social media platforms for influencer marketing initiatives, let's take a look at tracking and measuring results…
Tracking And Measuring Results
Tracking and measuring the success of an influencer marketing campaign is key to ensure that your efforts are paying off. To understand what's working, you need to look at the long-tail keywords related to your local business in search engine queries and see how they're driving traffic to your website or social media accounts. This will help you target potential customers who have already expressed interest in your services. Additionally, monitor engagements on posts like likes, comments, shares etc., as well as other metrics such as page visits, clicks on links and conversions from followers into new customers.
Pay close attention to where most of the engagement comes from: organic or paid campaigns? Which platforms convert better than others? Knowing these answers can help inform future decisions when it comes to investing in influencer marketing for your local business. You should also track any sales generated directly by a particular post or piece of content – this could be done through discount codes or trackable links shared strategically throughout different channels.
You can use analytics tools such as Google Analytics and Hootsuite Insights which provide detailed reports about reach, impressions, interactions and more across all networks used by the brand. These insights can give you a good idea of what kind of impact each influencer has had during their collaboration with your business. It's important that you keep records over time so you can compare results from one period to another – this way you can identify patterns in user behaviour which may influence subsequent campaigns going forward.
By tracking and measuring results carefully, businesses are able to get maximum value out of their influencer partnerships while making sure the right message is reaching the right people. As such, it's essential that marketers invest adequate time and resources into analysing data in order to get meaningful insights which they can then leverage effectively within their strategy. Cost considerations must now come into play when planning a successful influencer marketing campaign for local businesses – let's take a closer look at this next.
Cost Considerations
When it comes to influencer marketing, the cost-saving potential is undeniable. Businesses can benefit from engaging with an influencer who has a dedicated and engaged following without breaking their budget. Not only that, but cost-effective campaigns are achievable even for local businesses on limited budgets.
To get maximum efficiency out of a campaign, it's important to select the right influencer based on your target audience. For example, if you're looking to reach young adults in college towns, partnering up with someone popular among millennials will be more effective than working with an older celebrity. With that said, finding budget-friendly options does not have to mean compromising quality – there are plenty of talented social media personalities available at economical prices.
Moreover, being creative with how you work with an influencer can help save money while also making sure your message reaches its intended audience. This could include offering free products or services as payment instead of cash; this way both parties win! Additionally, collaborating with multiple micro-influencers may prove to be more cost-efficient compared to hiring one expensive celebrity or macro-influencer.
By keeping these tips in mind when developing a strategy for influencer marketing, local businesses can make sure they use their resources wisely and optimize results without going overbudget. Naturally, creating authentic relationships between brands and influencers should be the ultimate goal here – a connection made through trust and mutual respect yields better results than any amount of money spent on ads or campaigns alone.
Developing Authentic Relationships With Influencers
When it comes to leveraging influencer marketing for local businesses, developing authentic relationships with the right influencers is key. Establishing a connection between the brand and its target audience can be incredibly beneficial in terms of creating long-term customer loyalty. By engaging with these influencers on a personal level, brands are better positioned to communicate their message to their desired demographic in an effective manner.
The first step towards building meaningful relationships with influencers is identifying relevant individuals who share similar values as your brand or business. It's important to take into account followership numbers as well but don't let them be the only factor when making this decision – particularly if you're looking at micro-influencers whose reach may not be as wide but tend to have more engaged followings due to their specialized niche content.
Once potential partners are identified, start by deepening your relationship through small conversations. A simple comment reply or DM goes a long way in demonstrating genuine interest and investment in the collaboration. Showing appreciation for their work also helps build trust over time which eventually leads to stronger partnerships that benefit both parties involved.
Finally, investing resources into nurturing and maintaining existing relationships will help create a strong base that allows brands to quickly establish new ones without having to start from scratch each time they look for fresh collaborations. This type of approach ensures maximum efficiency while allowing companies to maintain valuable connections which can bring far greater returns than any other form of traditional advertising. Leveraging new technologies offers numerous opportunities for further optimizing how brands engage with influencers, thereby increasing ROI and elevating overall performance of Influencer Marketing campaigns.
Leveraging New Technologies
The digital age is transforming the way local businesses engage in influencer marketing. With new technologies, they can effectively promote their brand and build loyalty with customers through strategic campaigns. It's no longer enough to simply post content; leveraging emerging platforms and strategies allows companies to make a greater impact on their target audience.
| Technology | Benefits |
| --- | --- |
| Social Media Platforms | Increased Brand Awareness & Engagement |
| Influencer Outreach Programs | Connecting Brands with Relevant Audiences |
| Paid Ads & Promotions | Enhancing Reach & Exposure |
These days, using social media platforms such as Instagram and Twitter to reach out to potential customers is becoming increasingly popular for local businesses. Through these channels, they can foster relationships with followers by creating engaging content that resonates with them. Furthermore, influencer outreach programs are highly effective in connecting brands with relevant audiences who may be interested in what they have to offer. Lastly, paid ads and promotions are also great tools for enhancing reach and exposure of campaigns.
By taking advantage of new technology opportunities available today, local businesses now have access to powerful methods for optimising their influence marketing efforts towards achieving maximum results. The possibilities are endless when it comes to utilising innovative techniques for driving conversions or building customer loyalty around your message. Investing time into researching the best practices will ensure success in any campaign you pursue!
Frequently Asked Questions
How Does An Influencer's Reach Affect The Success Of A Local Business?
Understanding an influencer's reach and how it can affect the success of a local business is essential in today's digital world. Influencers are highly sought after by businesses due to their ability to reach large audiences and engage with potential customers. With this understanding, let us explore exactly how an influencer's reach affects the success of a local business.
The first way an influencer's reach influences the success of a local business is through targeted campaigns. By partnering with one or more influencers, businesses have access to large numbers of people who have already shown interest in the product or service being offered. This allows for campaigns that target specific audiences which increases the chances that they will take action such as making purchases or signing up for newsletters.
The second way an influencer's reach positively impacts on a local business is through increased visibility. When working with influencers, businesses receive valuable exposure from their followers which helps them grow awareness about their brand and products/services among wider audiences than if they were to advertise alone. Additionally, when these same followers share content related to the brand, it creates further opportunities for engagement and conversion leading to greater success for the company overall.
Lastly, leveraging an influencer's reach also enables faster growth for a local business due to its innate virality factor. Since many users trust recommendations from those they follow online, campaigns created with influential partners tend to spread quickly throughout social media networks giving brands instant credibility amongst potential customers while also gaining quick access into new markets at scale – something traditional marketing methods are unable to achieve as efficiently as desired by most businesses today!
To sum up: working with influencers provides local businesses with several key benefits including targeted campaigns, increased visibility, and accelerated growth; all factors that contribute greatly towards achieving long-term success within their respective industries. Here are some key points outlining what we discussed above:
Targeted campaigns allow brands to market directly to relevant consumers increasing the likelihood of purchase or signup
Increased visibility leads to better brand recognition and higher engagement rates
Leveraging an influencer's network results in quicker growth across multiple markets
What Strategies Can Be Used To Ensure That Influencer Campaigns Remain Authentic?
Authenticity is key when it comes to influencer campaigns. In order for local businesses to make the most of their investment in an influencer, they need to ensure that these campaigns remain authentic and represent the brand in a genuine way. But how can this be achieved? Let's take a look at some strategies that can be used to guarantee authenticity in local influencer campaigns.
For starters, it's important that local businesses do their research before committing to any particular influencers. Doing due diligence on potential partners will help determine whether or not they are able to accurately reflect your company values and target audience. Additionally, taking a close look at each influencer's past work will give you insight into what kind of content they produce and if it is something that resonates with your customer base.
It's also essential for companies to communicate clearly with their chosen influencers about objectives and expectations from the campaign. This should include everything from budget requirements to the types of content being produced – giving them as much information as possible throughout the process will ensure results stay true-to-brand without influencing creativity too heavily. Furthermore, providing feedback along the way will allow both parties to collaborate effectively towards achieving desired outcomes.
Finally, creating unique opportunities for engagement between influencers and customers can go a long way in maintaining authenticity during campaigns – here are four ideas:
Hosting exclusive events like Q&A sessions or product demonstrations
Encouraging user generated content where fans submit photos or videos featuring your products
Working together with influencers on joint projects such as co-branded merchandise or special offers
Offering incentives like discounts or freebies which incentivize followers while making sure everyone knows who's behind them
By following these strategies, local businesses can maximize their return on investment by ensuring their messages reach relevant audiences authentically through trusted sources – leading ultimately leads to increased sales and better consumer relationships over time.
How Should A Local Business Go About Selecting The Right Influencers?
When it comes to selecting the right influencers for a local business's marketing campaigns, there are several important factors to consider. Choosing the wrong influencer can lead to an ineffective or even damaging campaign, so choosing wisely is essential. Knowing how to select the best influencers for your needs and objectives requires understanding some key criteria that should be applied when making this decision.
One of the most important selection criteria for any influencer marketing campaign is relevancy. Local businesses need to think about their target audience and choose influencers who will not only reach them but also relate to them in meaningful ways. This could mean finding an influencer whose interests align with those of their potential customers or one who already has followers from within their target demographic group. Additionally, having a good grasp on current trends and topics relevant to their industry may help narrow down options further by matching up particular influencers with specific content ideas related to what they're trying to promote.
Another major factor when considering which influencers might be right for your local business is engagement levels across various platforms. It's no use picking someone with lots of followers if they aren't getting much engagement on their posts – you want people interacting with your brand online! To get an accurate picture of each prospective candidate's level of engagement, check out not just likes and comments but other metrics such as shares and retweets too; these all indicate how likely it is that people will respond positively to content featuring them as part of your campaign.
Finally, trustworthiness plays an integral role in successful influencer campaigns. You don't want somebody promoting things which weren't true or otherwise misleading potential customers into trusting your brand – integrity matters here! Ensure that anyone you pick has a strong reputation among both peers and fans alike before signing them onto a contract or agreeing any deals; doing thorough background checks can save you time and money later down the line!
So remember: when selecting the perfect fit for a local business' marketing campaigns, focus on relevance, engagement levels, and trustworthiness first and foremost. Doing so ensures that brands make informed decisions regarding which influencers are most suited for working together while helping maximize ROI along the way!
What Are The Most Important Metrics To Track When Measuring The Success Of An Influencer Campaign?
As local businesses explore the world of influencer marketing, one question that arises is what are the most important metrics to track when measuring the success of an influencer campaign? It's essential for businesses to understand how effective their campaigns are and determine which strategies yield the best results. To achieve this, there are a few key aspects that should be measured throughout any influencer campaign.
When selecting influencers for your business, it's crucial to consider their reach as well as their authenticity. This means assessing how many followers they have, who follows them, and gauging whether or not these followers genuinely care about what the influencer has to say. The larger following an influencer has doesn't necessarily mean they're good fit – you need to make sure they actually resonate with your target audience before investing in them. Additionally, affordability must also be considered since every business has its own budget restraints.
Once an influencer is chosen and starts working on your campaign, tracking certain metrics can provide valuable insights into its performance. These include follower growth rate, engagement rate (likes/comments), website clicks/visits generated by content shared via the influencers account(s) and conversion rates from sales made through promotional posts or links provided by the influencers themselves. All of these measurements will give you a better understanding of the effectiveness of your collaboration with each individual influencer so that you can adjust accordingly going forward and maximize ROI for future campaigns.
In order to ensure successful outcomes from any Influencer Marketing initiative, careful consideration needs to be taken when choosing suitable partners; evaluating reach, authenticity & cost-effectiveness prior to kicking off any project is paramount in creating lasting relationships between brands and social media personalities alike. Once onboarded onto your team, regularly monitoring relevant metrics during their tenure allows businesses to accurately measure progress against goals set out at strategy conception – ultimately resulting in more efficient planning for subsequent projects!
How Can A Small Local Business Afford To Run An Influencer Campaign?
Are you a small local business that wants to run an influencer campaign but don't know how to afford it? If so, you're not alone. Many businesses of all sizes struggle with the cost associated with running effective influencer campaigns. However, there are ways to get around this barrier and make your budget stretch further without compromising on quality.
First, let's look at what is involved in creating an affordable influencer campaign for a local business. It starts by researching potential local influencers who have audiences that closely match the target market of your product or service. Once these potential influencers have been identified, brands need to determine how much they can realistically afford to pay them for their services – which will form the basis of negotiations when setting up a contract.
When negotiating with influencers regarding costs, it is important to remember that many of them offer a range of packages designed specifically for smaller businesses, such as discounts on bulk orders or special promotions once a certain number of followers has been achieved through the collaboration. This means that, depending on the size and scope of your project, there may be options available that fit within even tight budgets.
In addition to understanding how much money needs to be allocated towards an influencer campaign for a local business, tracking metrics should also play an integral part in its success. This includes analyzing performance indicators like engagement rates, impressions and reach – which help determine whether or not content from the partnership resonates well with targeted audiences and if overall objectives are being met along the way. By keeping track of key metrics over time, brands can gain insights into where changes can be made in order to maximize return on investment (ROI).
Affordable influencer campaigns for local businesses don't have to break the bank – it just takes some strategic planning and research upfront in order to find suitable partners who align well with brand values while staying within budgetary constraints. With careful planning and creative problem solving skills , any business can benefit from leveraging relationships with influential individuals – no matter their budget!
Conclusion
As an influencer marketing content writer, I am convinced that the power of influencers should not be overlooked. Influencer campaigns can open up a world of possibilities for local businesses, allowing them to create meaningful connections with their target audience and drive more sales. With the right strategy in place, these campaigns can remain authentic while also driving real results.
When it comes to selecting the right influencers, local businesses need to consider factors such as engagement rate, reach and budget. This will enable them to choose someone who is most likely to help achieve their goals and objectives. Additionally, tracking key metrics such as impressions and click-through rates can provide valuable insights into how successful the campaign has been.
Finally, small local businesses may be concerned about the cost associated with running an influencer campaign but there are many affordable options available that allow you to get started without breaking your budget. By leveraging the power of influence marketing, local businesses have access to a powerful tool which can help them generate more leads and grow their brand awareness on a localized level – giving them a competitive edge over larger companies in their industry!
Related Posts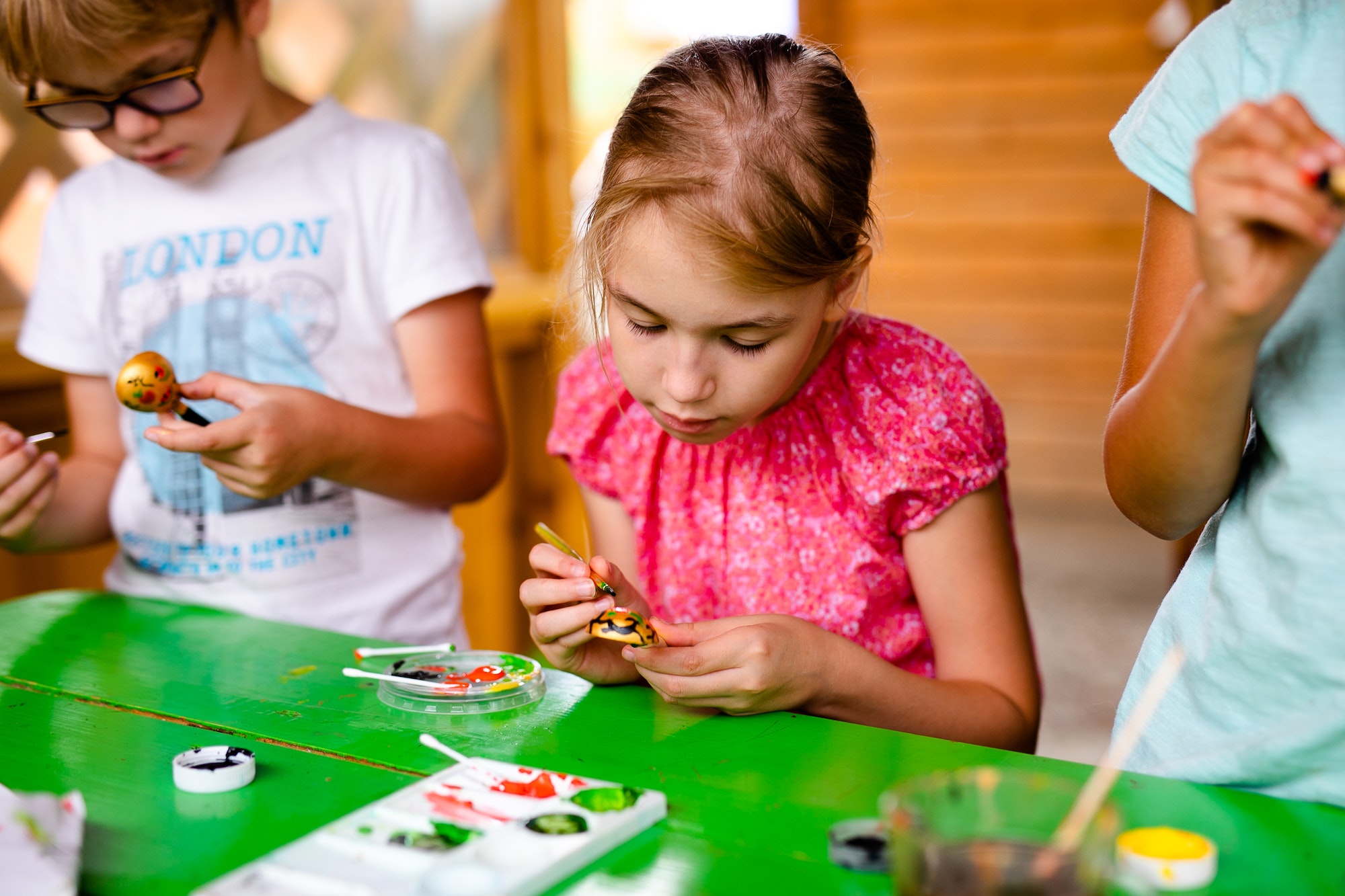 The Importance Of Community Involvement For Local Business Owners As a local business owner, I've always believed that the key to success goes beyond just providing great products or services. It's about being an active…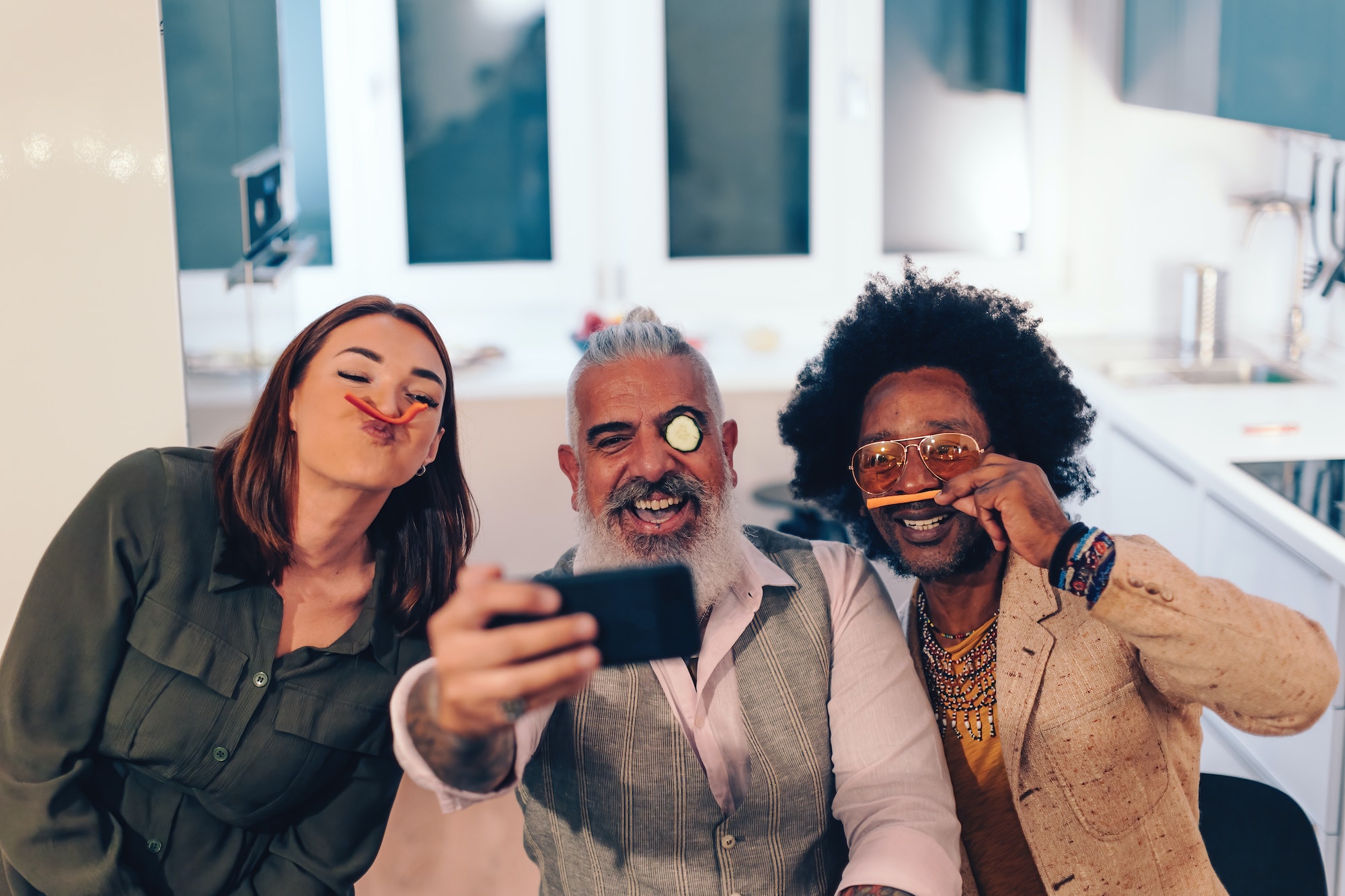 The Power Of Social Media Marketing For Local Businesses As a social media marketing expert, I've seen firsthand how powerful online platforms can be for local businesses. Trust me when I say that if you're not utilizing social media to…
👇 Book Your Free Consultation
👇 You May Also Like…
Local Business Heroes 'Go' Platform Replaces Over 20 Other Software
It is everything your small business needs to compete, all in one place so you can convert more customers and grow your business without tech overwhelm.