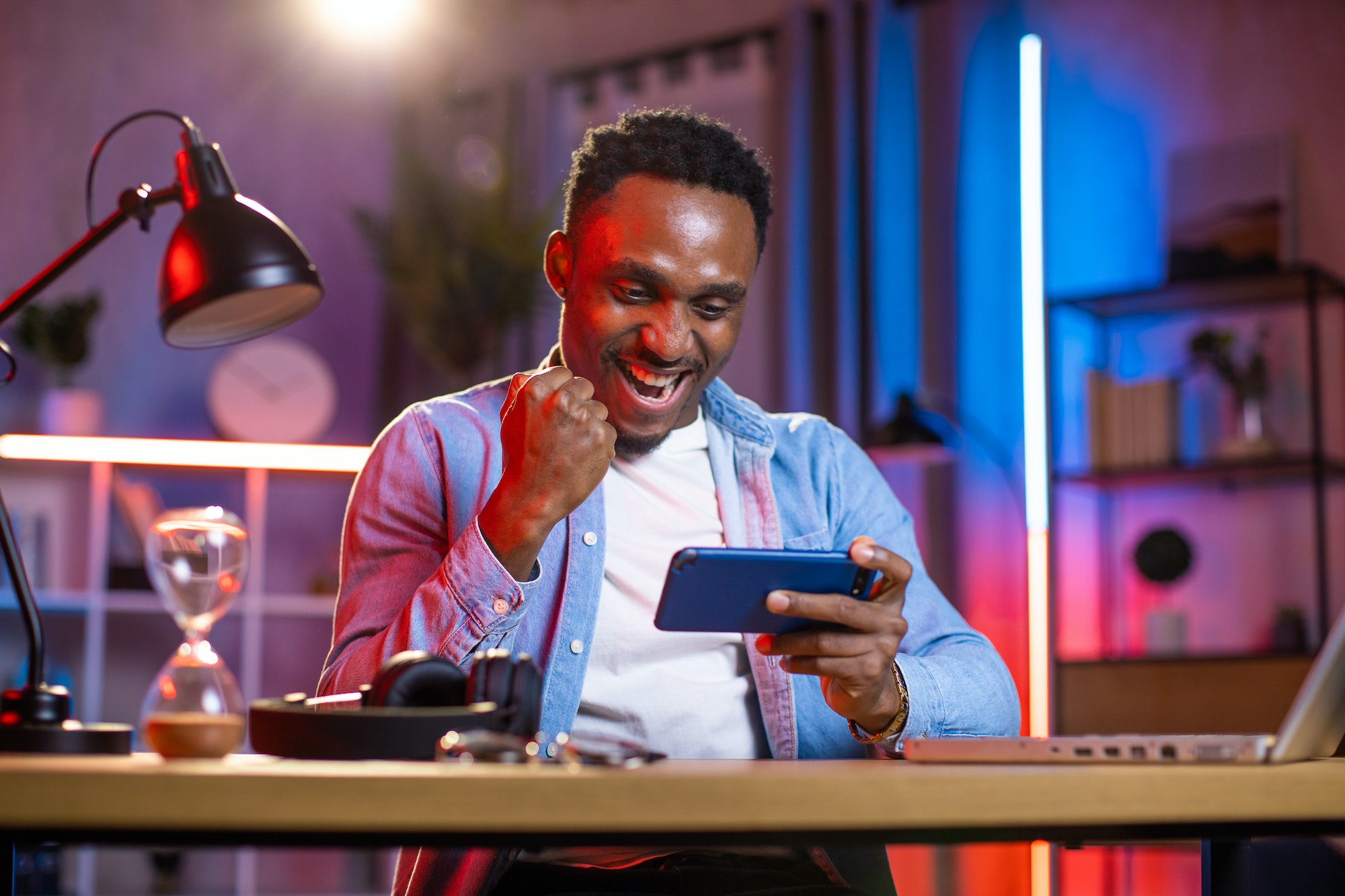 Maximizing Your SMS List: Growing And Engaging Your Subscriber Base
SMS marketing is the hottest new trend in digital advertising. It's an easy, efficient way to reach your customers and grow your business. But if you're not maximizing your SMS list, you won't get the most bang for your buck! That's why we've put together this guide on how to maximize your SMS list: growing and engaging your subscriber base.
The first step is understanding what makes a successful SMS campaign. We'll cover everything from optimizing sign-up forms to using segmentation and automation to increase engagement with subscribers. You'll learn tactics like creating effective copy, leveraging incentives, and using user data to create tailored content that resonates with users. Plus, we'll provide tips on avoiding common pitfalls so you can excel at sms marketing without any hiccups!
By the end of this article, you'll be equipped with all the tools needed to take full advantage of text message marketing – whether it's attracting more subscribers or getting them more involved in your brand – so let's get started!
Definition Of SMS Marketing
SMS Marketing, also known as Text Message Marketing or Text Messaging Advertising, is a form of Mobile Marketing. It's an effective way to reach your target audience with relevant offers and promotions via text messages sent directly to their smartphones. Through SMS Advertising you can quickly capture the attention of customers, increase sales and improve customer loyalty.
Nowadays, people are busy juggling work and family life; they don't have time to scroll through emails for deals and discounts that could benefit them. That's why businesses should use SMS advertising to capitalize on the immediacy of text messaging – it reaches consumers almost immediately! Plus, most users check their phones at least once every 15 minutes—making it perfect for delivering timely notifications about upcoming events or special offers.
But what really sets SMS marketing apart from other forms of mobile marketing? Unlike push notifications or in-app ads which require users to download specific apps or be connected to WiFi networks, SMS messages are delivered almost instantaneously without any extra effort required by the user. This makes it ideal for delivering alerts during emergencies such as hurricane warnings or restaurant closures due to severe weather conditions.
The key takeaway here is that no matter how big or small your business is, SMS marketing has proven itself as one of the most powerful tools available today when it comes to boosting engagement and increasing ROI (return on investment). With so many potential benefits, now is definitely the time to start building up your own sms list!
Benefits Of An SMS List
Ready to take your SMS marketing efforts up a notch? Growing and engaging an SMS list of subscribers is key. When done right, not only will you have a database of engaged customers that are more likely to convert into paying ones, but you'll also benefit from increased brand awareness. Here's why:
Cost-Effectiveness: Compared to other forms of advertising campaigns, mobile marketing can be incredibly cost effective as it reaches people directly on their phones with the click of a button at almost no extra cost. Plus, since the messages often don't require any additional resources like design or printing costs associated with traditional mediums like radio or print ads; making opt-in campaigns for your SMS list even more budget friendly!
Targeted Audience Reach: Unlike other channels where you're relying on luck hoping some of your target audience reads/hears about your message, using an SMS campaign allows you to reach out directly to those who've opted in – meaning they already know who you are and what you offer! This way, you can ensure that the people getting your messages are interested in what you have to say.
Increased Engagement & Feedback Loop: Since most text messages are read within minutes, this gives businesses a chance to quickly engage their audience and get feedback in real time. Businesses can use this information to provide better customer service while also gaining insight into customer needs and preferences so they can adjust their strategies accordingly.
By leveraging these benefits of an SMS list effectively, businesses can increase engagement levels while simultaneously boosting ROI and building an audience for their future sms campaigns. To do this successfully, though, it helps to understand how best to grow and manage one's subscriber base (which we'll cover next).
Building An Audience For Your SMS List
Building an audience for your SMS list is like planting a garden. As the gardener, you need to take steps to cultivate your space and nurture potential subscribers. Your efforts will help your subscriber base grow exponentially!
To start, let's look at three main ingredients necessary for successful list growth:
| Ingredient | Why It's Important | How To Use it |
| --- | --- | --- |
| Targeted Audience | Helps attract relevant readers to opt-in to SMS lists | Identify target market & create content they can relate to |
| Consistent Messaging | Establishes brand identity & keeps followers engaged in topics related to business goals | Develop content calendar with consistent messaging & frequency of campaigns |
| Promotion Tactics | Increases awareness & drives more people to join your SMS list | Leverage existing connections (social media, email marketing, etc.) for promotion of subscription link & use creative tactics such as giveaways or contests that incentivize signups |
You don't have time to wait until opportunity knocks – instead be proactive about growing your list. Reach out on social media platforms and other digital channels where users are already engaging with similar content and invite them over to subscribe. Additionally, consider creating a referral program so current customers can easily share the message with their networks which increases the reach even further.
Now that you've built the foundation for successfully growing your subscriber base, it's time to move onto creating effective content for them. The next section dives into how you can engage these new members through interesting messages and calls-to-action that drive actionable results.
Creating Effective Content For Your Subscribers
Creating great content for your SMS list is key to driving engagement and growing your subscriber base. Text messaging allows you to send targeted messages that are personalised, relevant and engaging. To make sure your content resonates with subscribers, it's important to establish a unique tone of voice or writing style that reflects the brand identity.
When crafting content for text messages, keep in mind that brevity is essential as messages should not exceed 160 characters per message. It's also important to ensure any links included can be opened on mobile devices. Content should be concise yet informative so readers stay engaged throughout the conversation chain. Mix up the types of content sent out by using videos, images, surveys and polls to keep things interesting and interactive.
Keep track of how subscribers respond to each type of message and adjust accordingly. Knowing what engages them best will enable you to tailor future campaigns more effectively while helping you reach your desired goals faster. Analytic tools such as Google Analytics can help measure metrics like open rates, click-throughs etc., giving valuable insights into audience behaviour which helps inform future strategies.
Now that you have an understanding of creating effective sms content, the next step is learning how automation tools can help take your communication strategy up a notch!
Utilizing Automation Tools
You may be wondering, 'what's the point of automating my list?' Well, without automation tools, it can take a lot of time and effort to keep your subscriber base engaged. With sms service automation tools however, you can quickly manage list growth and automate messages that are tailored for each individual subscriber.
Sms automation makes growing and engaging your subscriber base much easier by helping you create targeted campaigns that give customers what they want—a personalized experience. List automation allows you to easily segment subscribers into groups based on their interests or behaviors so that you can send them relevant messages at the right times. By utilizing message automation, you're able to customize content for different segments of your audience which boosts engagement.
Subscriber automation also helps improve customer satisfaction by providing automatic responses to frequently asked questions and sending notifications when an order is placed or shipped. This gives customers peace of mind knowing they don't have to wait around for a response from someone in customer support. Automation also ensures that no leads fall through the cracks since automated follow-up messages will be sent out even if a customer doesn't reply back immediately.
Using these powerful tools saves time while still giving subscribers an amazing experience with your brand—it's truly a win-win situation! Now let's look at how we can analyze our SMS list performance…
Analyzing Your SMS List Performance
It's time to take a look at your SMS list performance. Analyzing the success of your sms campaigns is key for understanding how to maximize effectiveness and reach more people. To do this, you'll need to dive into some metrics & analytics. Here's how:
First up, it's important to keep track of who has chosen not to opt-in or unsubscribed from your list. That way, you can focus on engaging those already subscribed – increasing open rates and customer engagement. You should also be tracking click-through rate (CTR) data, so you know which types of content are resonating with customers most effectively.
Last but not least, consider looking into SMS analytics tools that offer deeper insights into user behavior and preferences – such as what day/time they interact with messages most often or which content tends to have higher CTRs than others. This will help you fine tune future campaigns tailored specifically towards their needs and interests.
Now that we've looked at ways to analyze our sms list performance, let's move onto strategies for keeping subscribers engaged…
Strategies To Keep Subscribers Engaged
Finding ways to keep your subscribers engaged is key to optimizing the performance of your SMS list. There are several techniques you can use to boost engagement, such as targeted messaging, segmentation strategies and drip campaigns.
You can start by getting more personal with your messages. Make sure that each message sent has a clear purpose and includes relevant content for the recipient. This could include special offers or discounts tailored specifically for that particular subscriber. You may also want to consider sending time-sensitive notifications about upcoming events or promotions in order to capture their attention quickly.
Segmentation strategies allow you to divide up your SMS list into smaller groups according to criteria like age, location or interests. By breaking down large numbers of contacts into smaller segments, it's much easier to send personalized messages that really catch people's attention and make them feel acknowledged. Additionally, using automated drip campaigns helps ensure they always receive timely updates without having to manually manage multiple conversations at once.
It's important to regularly review your subscriber data so you know who's still actively engaging on your lists and who isn't — this will help guide you when deciding which types of messages should be sent out next. With careful analysis and strategic planning, staying connected with your contacts through sms marketing is an effective way of keeping them interested in what you have going on even after they join your list.
Keeping Your SMS Lists Up-To-Date
A clean SMS list is essential for successful SMS marketing. Keeping your lists up-to-date, organized and free of inactive subscribers will help you reach more engaged customers who are highly likely to convert. List hygiene is key when it comes to maximizing the potential of your subscriber base!
List segmentation can be a great way to give each customer an individualized experience. When you break down your list into different categories based on age, location or other criteria, you can tailor messages that better meet their needs. This makes them feel valued and encourages engagement with your brand.
Unsubscribes should also be monitored closely as they provide valuable insights about how well your messages resonate with customers. Pay attention to any patterns in unsubscribe rates so that you can adjust strategies accordingly and make sure that only people who really want to hear from you remain on the list.
Regularly pruning your lists is a good practice too – removing contacts that have not interacted with any of your recent campaigns helps reduce clutter and keep things tidy! And don't forget, as well as being beneficial for performance purposes, it's also important for legal reasons to ensure all contacts are opted-in correctly before sending out messages.
That brings us onto the next step: understanding legal requirements and best practices when it comes to managing an SMS list.
Legal Requirements And Best Practices
It's easy to get carried away with mobile marketing. After all, the potential for a huge return on investment is tantalizing and can be hard to resist. But before you dive into your SMS list, it's important to understand legal requirements and best practices around text message laws.
Just like any other form of communication, there are rules that must be followed when sending out mass texts. Let's take a look at the most important ones:
SMS Compliance: Companies need to comply with regulations such as CAN-SPAM Act, Telephone Consumer Protection Act (TCPA), and Mobile Marketing Association guidelines in order to ensure their messages remain compliant with local and federal laws.
Legal Regulations: There are certain restrictions companies must abide by when engaging customers via text messaging, including obtaining prior consent from subscribers before sending out promotional content or ads. It's also illegal to send unsolicited bulk messages without permission from recipients.
Text Message Guidelines: To maximize engagement rates and minimize complaints, businesses should adhere to specific standards when crafting their campaigns. This includes using simple language that all audiences will comprehend, avoiding excessive capitalization and punctuation marks, keeping messages concise but informative, monitoring response times closely, personalizing subject lines whenever possible, etc.
These tips may seem simple enough but they go a long way towards ensuring an effective SMS campaign while staying within legal boundaries. With this knowledge in hand we can now move onto optimizing our ROI from our sms lists!
Maximizing ROI From Your SMS List
Maximizing ROI from your SMS list is key to success in any sms marketing strategy. To get the most out of your subscriber base, it's important to understand how best to optimize and grow your list while also increasing engagement metrics. Here are a few tips for improving ROI on your SMS list:
First, create an opt-in process that encourages subscribers to provide their contact information willingly. This will help you build a highly engaged list with active members who have opted into receiving messages from you. Additionally, segmenting your list by characteristics like user preferences or location can be beneficial when targeting specific groups of people with tailored content.
Second, leverage analytics tools and A/B testing to track campaigns that generate the highest return. Analyzing data such as open rates, click-through rates (CTRs), and conversions will give you insight into what type of content resonates with different segments of your audience so you can refine future messaging accordingly.
Third, use incentives like discounts or exclusive offers for loyalty program members to drive more sales and encourage repeat customers. When combined with good email automation practices, these tactics can boost customer lifetime value significantly over time.
Finally, stay ahead of industry trends by monitoring competitors' strategies and finding creative ways to engage users through promotions or contests. Doing this regularly will ensure you remain top-of-mind among your target audiences and continue driving strong returns from each campaign sent out via SMS.
Frequently Asked Questions
How Much Does An SMS Marketing Campaign Cost?
Are you wondering how much an SMS marketing campaign costs? Well, it all depends on the size of your list and which provider you use. On average, businesses pay anywhere from $0.01 to $0.05 per message sent with most providers offering a tiered pricing structure based on the number of contacts in your SMS list.
For example, one popular provider charges around 0.02 cents per text for up to 500 numbers, then drops down to 0.015 cents per text for 501-2500 numbers – making larger lists more cost effective as they grow over time.
If you're planning a large-scale SMS campaign, you may want to look into bulk messaging services that offer discounts according to the volume of messages sent out at once . This can be especially helpful if you have tens or hundreds of thousands of customers who will be receiving those texts!
No matter what kind of text marketing strategy you implement, it's important to pick a reliable service provider who offers great customer support and affordable prices so that your investment pays off in the long run. With careful research and smart budgeting decisions, choosing the right service provider should help make sure your SMS campaigns are successful without breaking the bank!
How Long Does It Take To Build An Effective SMS List?
Building an effective SMS list is the holy grail of digital marketing. It's like finding a pot of gold at the end of the rainbow – it takes time, effort, and dedication to get there. But building an effective sms list doesn't have to take forever! With the right strategies in place, you can build your list quickly and maximize its potential.
Time is precious when it comes to building an effective sms list – every minute counts! You need to focus on creating content that will engage subscribers and keep them coming back for more. This means investing in quality content creation and staying ahead of trends so your messages are always fresh and relevant. It also requires testing different techniques such as A/B split tests or sending out surveys to find out what works best for your audience.
To make sure you're getting the most out of your efforts, create a plan for how often you'll send messages and what type of content they should contain. Having a clear strategy helps ensure that each message resonates with readers and encourages them to stay subscribed. Additionally, be sure to monitor your performance regularly – measure open rates, click-through rates, etc., so you can adjust accordingly if needed.
Finally, don't forget about segmentation! Segmenting your subscriber base allows you to tailor messages specifically for each group which increases engagement levels significantly. So while it may seem tedious at first, setting up segments now could save you time down the line as well as increase ROI from campaigns sent out later on! By following these steps, you'll be able to build an effective sms list faster than ever before – maximizing both reach and engagement along the way.
Are There Any Tools Available To Help Me Launch My SMS Marketing Campaign?
Are you looking to launch your own SMS marketing campaign? If so, there are a number of tools that can help. Whether you're just starting out or trying to maximize the growth and engagement of your existing subscriber base, these sms marketing tools can be invaluable in helping you build an effective list.
First up is list building. Having the right tool for growing your list quickly and efficiently can make all the difference. Look into software programs that offer features such as automated opt-ins and lead capture forms – both of which will give you a great head start when it comes to expanding your audience reach.
Next on the agenda is keeping subscribers engaged. Here's where automation becomes even more important; look for platforms with features like drip campaigns, segmentation options, broadcast scheduling, and A/B testing capabilities. These features allow you to easily create tailored messages based on consumer behaviour patterns, increasing chances of customer retention and loyalty.
Finally, consider using analytics trackers to measure progress and success rates over time. Keeping tabs on data such as open rates and click through percentages gives valuable insight into what's working (and what isn't) so you can adjust strategies accordingly for better ROI in future campaigns.
SMS marketing tools have come a long way since their inception – now providing everything from website integration options to detailed analytics reporting – making them essential resources for any business wanting to stay competitive in today's market . Take advantage of these powerful solutions and watch your subscriber base grow!
How Do I Make Sure I'm Complying With Legal Requirements For Sms Marketing?
Do you want to launch a successful SMS marketing campaign but are unsure of the legal requirements? Don't worry – we've got you covered! In this guide, we'll discuss the importance of complying with all applicable regulations for SMS marketing and provide some tips on how to make sure your business meets these standards.
When it comes to SMS compliance, it's essential that businesses understand their obligations under law. That means understanding all relevant sms marketing laws and ensuring they're being followed correctly. Doing so will help protect your business from any potential legal issues in the future while also helping ensure your campaigns are compliant with industry standards.
There are several steps you can take to ensure your SMS marketing efforts comply with all applicable regulations:
• Research local laws and regulations related to SMS messaging
• Stay up-to-date on changes in federal and state legislation regarding text message communication
• Ensure that consent is acquired before sending out messages
• Consider using automated opt-out keywords or other methods of unsubscribing customers
Taking the time to stay informed about current rules and regulations surrounding SMS communications can help keep both you and your customers safe. As a result, not only will you be able to create more effective campaigns, but you'll also have peace of mind knowing that everything is above board at all times.
Having an understanding of what's expected when engaging in mobile marketing activities can help brands avoid running into trouble down the line. It may sound daunting, but following best practices for staying compliant with various regulatory bodies shouldn't be too difficult – as long as you know where to look. By taking proactive measures now, you can rest assured that your company's SMS campaigns remain legally sound for years to come.
What Is The Best Way To Measure The Success Of My SMS List?
Measuring the success of your SMS list is key to understanding how well you're engaging with your subscribers and growing your base. But, what are some of the best ways to measure this success?
When it comes to tracking SMS marketing success, there are a few metrics that will give you insight into how effective your efforts are. One metric is open rate: How many people opened your message or clicked on any included links? This tells you if subscribers found the content interesting enough to take action. Another useful measurement for gauging engagement is click-through rate (CTR): How many people who received your message actually followed through by clicking on included links? A high CTR indicates that users were engaged with the content and had an interest in learning more.
The number of unsubscribes can also provide valuable information about subscriber engagement. If you notice a sudden spike in opt-outs after sending out a certain type of message, it could be telling you that recipients didn't find the content relevant or interesting – which means they may not have been highly engaged with it either. Additionally, while looking at subscription growth over time, consider comparing these numbers against those from other campaigns so you can get an idea of whether one performed better than another when it came to gaining new subs.
To truly assess the success of your SMS list and campaigns, monitoring all these metrics together as part of an overall picture provides invaluable insights into how successful your efforts really are. Armed with this knowledge, marketers can then adjust their strategies accordingly to maximize both list growth and engagement over time.
Conclusion
The success of any SMS marketing campaign depends on two main things: growing your list and engaging with subscribers. Growing an effective list requires time, dedication, and some knowledge about the tools available to help you launch your campaign. Additionally, when it comes to legal requirements for SMS marketing, you need to make sure that you're compliant in order to protect both yourself and those who have opted-in to receive messages from you.
Measuring the success of your SMS list is key – understanding what resonates with customers allows you to tailor content accordingly. Keep in mind the adage "the best way to a customer's heart is through their wallet"; as such, aim for campaigns which will drive sales or boost engagement rather than just trying any tactic that crosses your mind.
Overall, creating a successful SMS list isn't easy but it can be worth it! With careful planning, consistent effort, and attention paid towards regulations and measurements of success, I'm confident that you'll see real benefits from investing in an SMS marketing strategy. So don't wait – start maximizing your list today!
Related Posts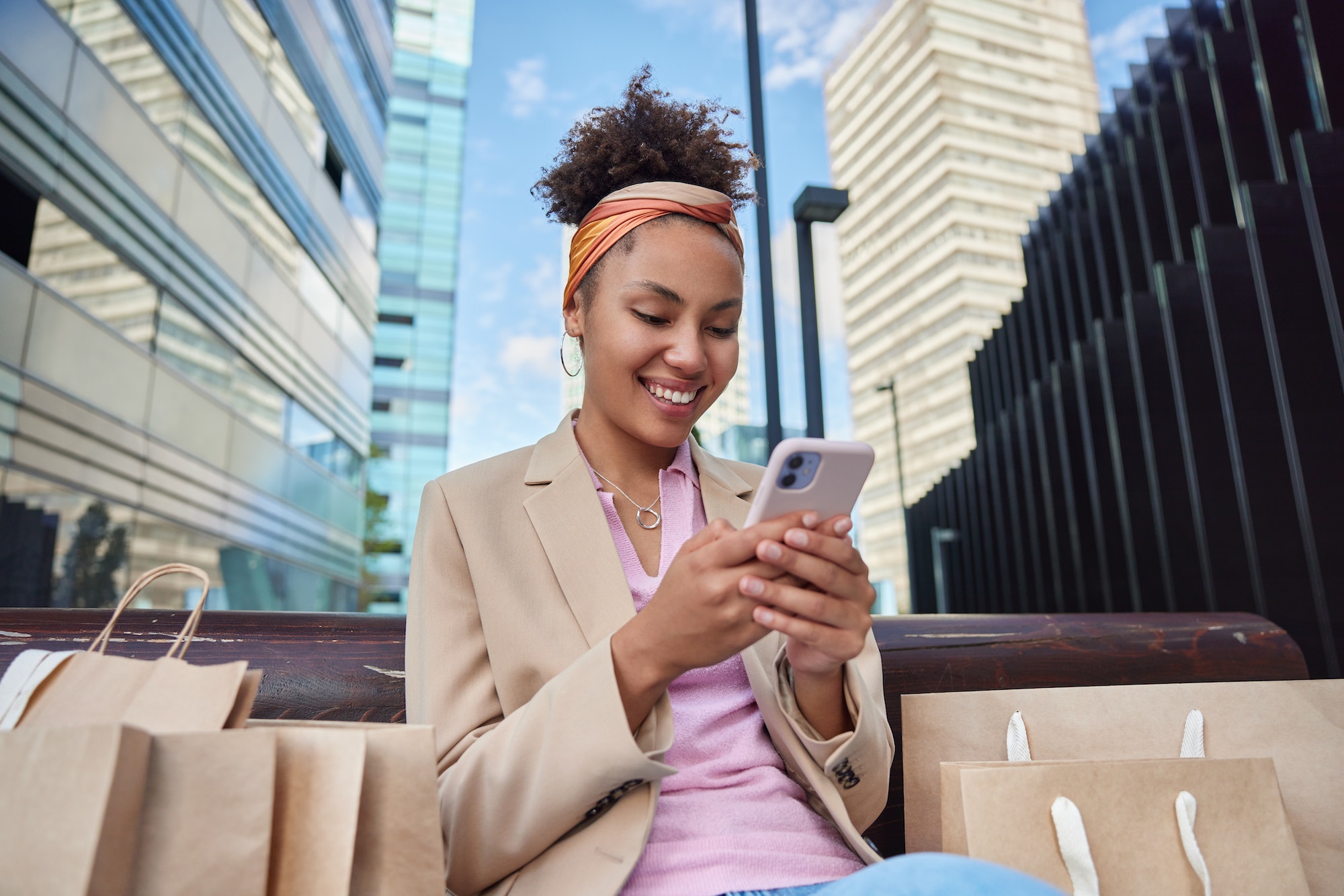 The Dos And Don'ts Of Sms Marketing For Small Business Owners Small business owners are constantly looking for ways to bring in new customers and grow their businesses. SMS marketing is a great way to reach potential customers, but if…
👇 Book Your Free Consultation
👇 You May Also Like…
Local Business Heroes 'Go' Platform Replaces Over 20 Other Software
It is everything your small business needs to compete, all in one place so you can convert more customers and grow your business without tech overwhelm.