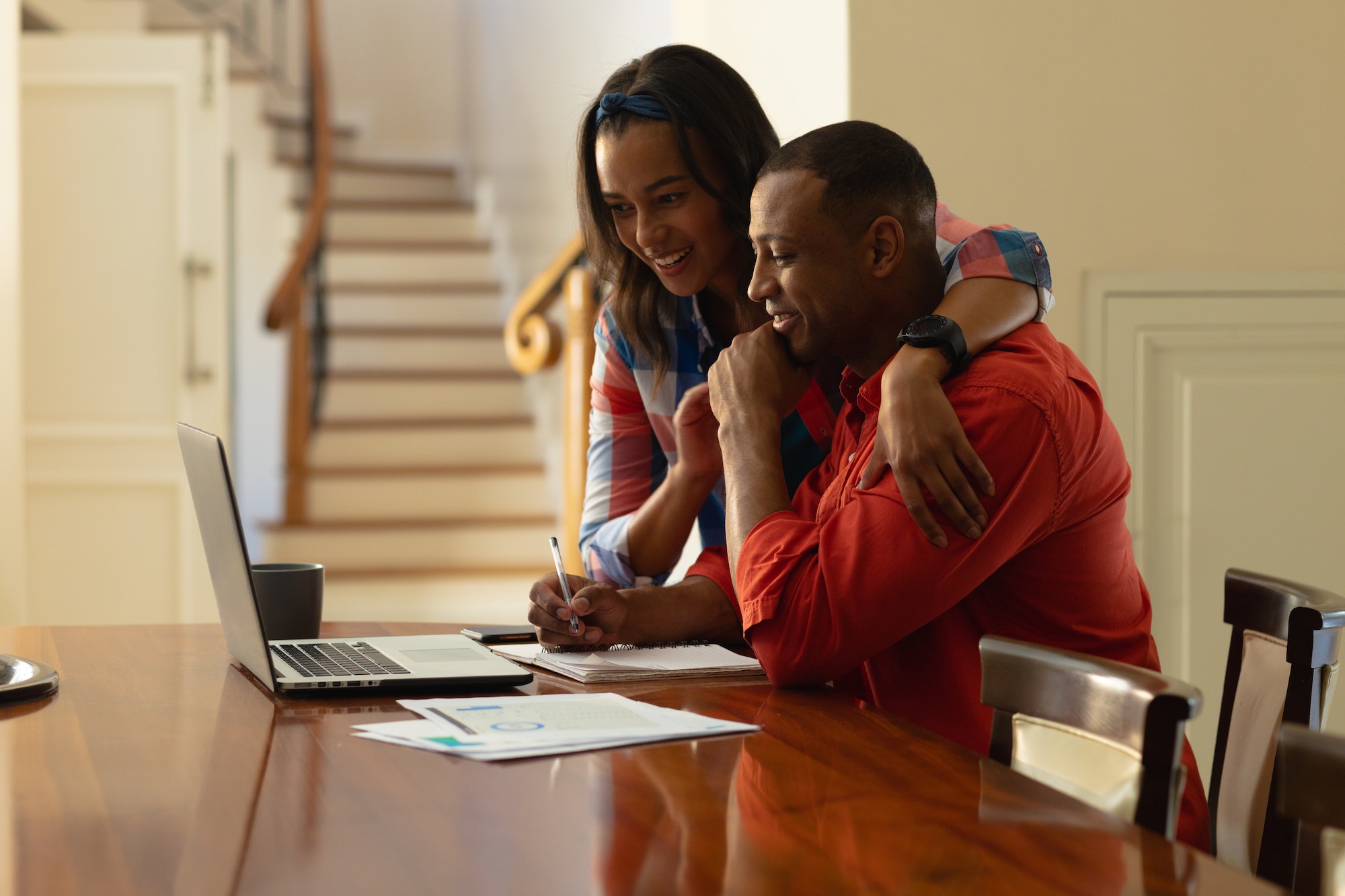 The Ultimate Guide To Marketing Your Small Business On A Budget
Are you a small business owner looking to make the most of your marketing budget? You're in luck! I'm here with 'The Ultimate Guide to Marketing Your Small Business on a Budget,' and it's guaranteed to give you all the tips and tricks you need for success.
Small businesses often have limited resources when it comes to advertising and promotion but that doesn't mean you can't create an effective strategy. With careful planning, using the right tools, and understanding how each aspect of digital marketing works together, even entrepreneurs with tight budgets can outshine their competition.
In this guide, we'll show you exactly what steps you should take so you don't waste time or money. We'll also share insider secrets from experienced professionals who've seen firsthand what works (and what doesn't). So get ready to learn how to become a master marketer – without breaking the bank!
Defining Your Target Audience
Marketing your small business on a budget requires you to be strategic and savvy in order to maximize the return on investment. The first step is understanding who your target audience is: those that are most likely to buy from you. It's essential to define your audience correctly so that you can use resources effectively and allocate funds accordingly.
A good way of getting started with this process is by asking yourself some key questions. Who are my potential customers? What do they need? What problem am I solving for them? You should also consider their demographic characteristics such as age, gender, income level, education or where they live.
It's important to explore different channels when identifying your target audience. Utilize data collected from online surveys and social media platforms like Facebook Insights and Twitter Analytics which provide valuable insights into consumer behaviour. Additionally, focus groups are a great tool for gathering more information about what motivates people's decisions and preferences.
By developing an accurate picture of your ideal customer profile, you'll have greater insight into how best to reach out to them – allowing you to make informed marketing decisions while keeping costs down. Now it's time to analyze your competitors in order to get ahead of the game!
Analyzing Your Competitors
Understanding your competitors is a critical step in any small business marketing strategy. Through competitor analysis, you can gain valuable insights into the competitive landscape and develop strategic plans to better position yourself for success. To get started, begin by researching your competition's market presence. This involves examining their pricing strategies, product offerings, target demographics, promotional efforts and more. Additionally, consider conducting competitive intelligence research to learn how they are performing relative to you in key areas such as website traffic or social media engagement.
You should also perform a SWOT (strengths, weaknesses, opportunities and threats) analysis of each of your competitors. This will help you identify their unique strengths that could be difficult to replicate and opportunities for improvement where you may have an advantage over them. Additionally, it would be wise to analyze customer reviews so you can determine what customers think of each competitor's products or services compared to yours.
Finally, leveraging the data gathered from these analyses can help inform your current and future decision-making processes around positioning and differentiation within the marketplace – all while keeping a keen eye on potential changes in the competitive environment. With this knowledge at hand, you'll be able to tailor your small business marketing plan accordingly and maximize return on investment with confidence!
Utilizing social media platforms effectively is an excellent way to reach new customers and drive brand awareness…
Utilizing Social Media Platforms
The digital world of marketing is ever-evolving, and one of the most important aspects for small businesses to leverage are social media platforms. Having a strong presence on popular networks such as Instagram, Facebook, Twitter and LinkedIn can be crucial in growing your business's visibility while connecting with potential customers.
Creating an effective social media strategy requires careful planning and research into who you are trying to reach. Carefully consider which platforms will work best for your target audience—Instagram is great for visually appealing content; YouTube works well if you offer tutorials or webinars; and Twitter allows users to easily create conversations around topics that matter to them. Social media optimization (SMO) becomes paramount here: optimizing posts across multiple channels in order to maximize engagement from followers, including using hashtags properly, tagging other accounts relevant to your content, writing compelling descriptions and headlines, and creating a consistent aesthetic throughout all your posts.
Once you have established an active presence on various social media networks it's important to keep up with community management that includes responding promptly to any questions posed by followers or being proactive about engaging with others within those communities. This helps build relationships between brands and their customer base which leads to trustworthiness—something every small business should strive towards achieving.
Another key aspect of successful SMO involves staying ahead of trends so that your brand stays current amongst its competitors. Follow industry leaders in social media marketing and take inspiration from what they're doing right so that you stay updated on emerging strategies like influencer collaborations or interactive campaigns that could benefit your small business's online presence and help generate more sales leads over time. With these tips in mind you will be well equipped with the skills needed to successfully market yourself on a budget through today's powerful web of social networks!
Crafting An Effective Website
Building a website is essential for any small business. It helps you create an online presence, reach a wider audience, and increase sales. You don't need to spend thousands of dollars on website design – there are plenty of low-cost options like WordPress or Squarespace that can get your site up and running quickly.
Once your website is built, it's important to optimize the pages so they load quickly and display properly on all devices. Website optimization includes image compression, content optimization, caching plugins, and more.
To make sure your website is visible to potential customers, take advantage of search engine optimization (SEO) strategies such as keyword research, link building, and creating high quality content. Additionally, consider setting up paid ad campaigns with Google Ads or Facebook Ads to drive more visitors to your site.
Finally analyze how well your site performs by using analytics tools like Google Analytics or Hotjar which will give you valuable insights into where people are clicking most and what kind of content they prefer. For hosting your website you have various choices depending upon the size of the site but shared hosting should be enough if you're just starting out. With this information in hand you'll be able to continually improve your webpages to ensure maximum visibility and engagement from users.
It's time now to focus on optimizing your search engine results – something that can help bring even more traffic and leads for your small business.
Optimizing Your Search Engine Results
Now that you have crafted an effective website, it's time to optimize your search engine results. Small business budgeting can be a challenge when it comes to marketing, but there are still plenty of online marketing strategies available for optimizing your search engine ranking.
The key is keyword research and developing content around those keywords that will capture the attention of potential customers. Researching popular words associated with your product or service, as well as phrases related to what people may be searching for in relation to what you offer, is essential for increasing visibility on search engines. Once you've identified your most relevant keywords, incorporate them into titles and descriptions throughout the website; this will make sure they register with web crawlers from Google and other search engines. You should also create separate pages dedicated directly to each individual keyword phrase – these pages give viewers more information about their specific topics while simultaneously improving SEO rankings.
Another way to increase search engine optimization is by backlinking: linking out to external websites that demonstrate credibility and authority within the subject matter at hand. This helps provide additional context for visitors and shows that you are connected with experts in the field who can vouch for your expertise. Additionally, include social media sharing buttons on all of your webpages – this allows visitors to easily share any page with just one click!
Finally, don't forget about internal links as well – link between relevant blog posts and articles written on different sections of your site so readers can access even more useful content quickly, which keeps them engaged longer and increases the chances of conversions. With these helpful tips in mind, leveraging influencers and affiliates is the next step towards successful small business marketing strategy implementation.
Leveraging Influencers And Affiliates
Leveraging influencers and affiliates can be a great way to market your small business on a budget. Influencer marketing is an incredibly powerful tool that gives you access to people with a large following who have the ability to spread your message far and wide. This can help you get more exposure for your brand, as well as build trust among potential customers. Affiliate networks are also great for connecting with other businesses that may be interested in partnering with you. Through affiliate programs, these companies will promote your products or services in exchange for commissions from any sales they generate.
When it comes to leveraging influencers and affiliates, one of the most important things to consider is outreach. You need to make sure that you're reaching out to the right people and getting them excited about promoting your product or service. Make sure you take time to research which influencers or affiliations would best fit your target audience and craft custom messages tailored specifically towards them. Doing so allows you to create dynamic campaigns that appeal directly to their followers, increasing the likelihood of success.
Once you've identified the appropriate influencers or affiliates, develop an effective strategy for managing each relationship individually while still maintaining consistency across all of them. Monitor progress regularly and adjust strategies if needed – this keeps everyone involved engaged and energized throughout the entire process. Having clear expectations upfront helps ensure both parties understand what's expected of them, allowing relationships between brands and influencers/affiliates alike run more smoothly over time.
Being creative when working with influencers or affiliates pays off; taking risks here often yields surprising results! For example, explore new opportunities like giveaways or special discounts exclusive to those associated with the promotion which can further amplify reach within targeted audiences. These tips are only scratching the surface – there's plenty of room for experimentation when it comes to creating successful collaborations between brands, influencers, and affiliates alike! With some creativity and dedication, you'll be able start building strong relationships that could last long-term…transitioning into creating compelling content that captures attention online!
Creating Compelling Content
Creating compelling content is essential to successful small business marketing. Just like it's impossible to have a great meal without the right ingredients, you can't expect your marketing efforts to be effective if they don't contain interesting, engaging content that resonates with your target audience. To cook up a winning content strategy for your small business on a budget, follow these steps:
Identifying Your Audience & Their Needs
Start by understanding who you are trying to reach and what types of problems or issues they might be facing. Doing this will help ensure that the content you create speaks directly to them in a meaningful way and encourages engagement. Additionally, take some time to get familiar with the topics and keywords relevant to your industry so that when creating new pieces of content, you're using language that resonates with readers.
Formulating an Effective Content Strategy
Now that you know who you're targeting and what type of language appeals to them, it's time to develop an effective content-marketing plan. Think about which platforms would be most appropriate for reaching them – such as YouTube videos, blog posts, infographics – then decide how often you'll need to produce updates in order for the campaign to remain timely and relevant. This could mean posting once a week or maybe even daily depending on the platform.
Optimizing Your Content For Maximum Reach/Engagement
When crafting each piece of material make sure that it follows SEO best practices such as including targeted keywords throughout the text while also making sure titles and descriptions accurately reflect what people can find within each post or video. Also consider adding share buttons at strategic points throughout any webpages so customers can easily spread the word about your offerings among their own networks.
Finally, experiment with different methods for amplifying your message through paid campaigns such as boosting existing social media posts or running ads across multiple channels. If done correctly this will increase visibility exponentially while still staying within budget constraints. With all of these tactics combined, businesses should start seeing more eyes on their materials — leading towards greater conversions down the line!
Establishing Local Connections
Making local connections is one of the most effective ways to market your small business on a budget. Connecting with other businesses and developing partnerships can help you gain visibility in the community as well as create opportunities for collaboration and growth.
| Networking | Partnerships | Benefits |
| --- | --- | --- |
| Attending events | Joining forces with another company | Increased exposure, resources, & support |
| Building relationships | Creating co-marketing campaigns or projects | Cost savings & new audiences/customers |
| Developing alliances between companies and organizations within the same industry | | Enhanced credibility & trustworthiness among customers |
By attending networking events, building relationships with like-minded business owners, and developing strategic alliances between companies and organizations in the same industry, you are increasing your chances of success and gaining valuable insight into how to best leverage your limited resources. This type of local interaction not only provides you with invaluable personal contacts but also allows you to tap into an existing customer base that may be interested in what you offer.
Moreover, forming partnerships with other businesses can give you access to resources and support that would otherwise cost more money than what is available through traditional marketing methods. Additionally, it gives both partners increased exposure by providing them with different kinds of promotional content such as blogs posts, social media posts, videos etc. Moreover, collaborating on joint initiatives or creating co-marketing campaigns often results in cost savings while simultaneously introducing each partner's services to new potential customers. Lastly, connecting with stakeholders in the same industry helps establish trustworthiness among current customers which leads to repeat purchases down the line.
The goal here is simple; make meaningful connections that will benefit all parties involved – including yourself! Establishing these types of local networks requires time investment but it pays off immensely if done correctly. Now let's move onto hosting events and promotions to further strengthen those relationships we just established…
Hosting Events And Promotions
Now that you have established local connections, it's time to start hosting events and promotional campaigns in order to market your small business on a budget. This is an effective way of getting the word out about your brand while also creating valuable relationships with potential customers.
When planning an event or promotion, be sure to consider the costs associated with each one. If you are working within a limited budget, then look for ways to get creative so that you can make the most of what you have available. For example, instead of renting out a space for an event, why not find a local venue willing to host your gathering in exchange for some advertising? Or if money is tight, brainstorm ideas on how you might use social media platforms such as Facebook or Twitter to promote any special offers or discounts you may be offering at the moment.
Once everything has been planned and organized, don't forget to set aside some funds for marketing materials like flyers and posters. These will help spread awareness of your event or promotion and increase attendance. Make sure they include all relevant information such as date, location and contact details etc., plus any additional benefits customers could receive by attending (e.g free gift bags).
Finally, remain flexible during this process because unexpected expenses may arise – especially when hosting large-scale events. Be prepared to adjust accordingly so that nothing stands in the way of achieving success with your budget marketing strategy! Now let's move onto measuring your results after investing in these initiatives…
Measuring Your Results
One of the most important aspects of promoting a small business on a budget is measuring success. It's no use spending money and time on marketing if you don't know whether or not it worked. That's why it's essential to track your results, analyze data, and measure performance metrics.
When looking at tracking results, there are many different types of metrics that need to be considered. For example, consider the number of website visits, sales conversions, social media followers, page views per visit, and more. All these numbers can give valuable insights into how successful your efforts have been in getting people interested in your product or service.
Analyzing data doesn't necessarily mean just collecting raw numbers though; it also means interpreting them correctly so they're meaningful and actionable for future campaigns. This requires understanding what each metric means as well as having an eye for trends over time. With this information in hand, you can better tailor your approach going forward to maximize efficiency and cost-effectiveness.
No matter what type of marketing strategy you choose for your small business, staying updated with the latest tools can help make sure you're making informed decisions based on accurate data analysis. From tracking results to analyzing stats – having access to up-to-date information is key to successfully marketing on a budget while achieving desired outcomes.
Frequently Asked Questions
What Are The Most Cost-Effective Marketing Strategies For A Small Business?
When it comes to marketing your small business on a budget, understanding the most cost-effective strategies is key. After all, you don't want to invest in something without knowing how much return you'll get. That's why many entrepreneurs are looking into more affordable options that still have great reach and resources.
So what are the best cost-effective strategies for small businesses? There are plenty of ways to market your business while staying within your budget. Here are some tips for getting started:
First off, consider digital marketing tactics. Digital channels like social media and search engine optimization (SEO) can help you maximize your reach for minimal costs compared to traditional advertising methods. Plus, these tools allow you to track performance so you know exactly where each dollar went and whether or not it was successful.
Another way to save money on marketing is by leveraging content creation. Content such as blogs, videos, podcasts, webinars, infographics etc., provide valuable information that can be used over and over again across multiple platforms – saving both time and money! Additionally, creating helpful content will keep customers engaged with your brand which increases loyalty and trust in the long run.
Finally, look into free or low-cost resources such as local networking events or online forums that can give insight about potential leads or partnerships down the line. By taking advantage of existing opportunities around you—such as joining groups related to your industry—you'll be able to boost visibility without spending too much up front.
As an entrepreneur on a tight budget, there are plenty of effective ways to market your business without breaking the bank! With some creativity and strategic planning, you can leverage various digital tactics, create engaging content pieces and take part in free/low cost events – all leading towards building meaningful relationships with customers who trust your product/service offerings
How Do I Balance My Budget When Allocating Funds To Marketing?
Balancing a budget while allocating funds to marketing can be overwhelming. But the good news is, it doesn't have to be! With careful planning and cost-effectiveness at its core, any small business owner can create an effective marketing budget that won't break their bank.
From creating a comprehensive list of expenses, to researching what other businesses in your industry are doing with their marketing budgets, there are plenty of ways you can allocate resources without compromising quality or performance. When establishing your budget for marketing activities, make sure you include room for experimentation so you can test different strategies and find out which ones work best for your business.
In addition to ensuring you're sticking within your allocated budget when selecting specific tactics for your campaigns, it's important to also think about how each tactic fits into the overall plan. This means considering not only the cost-effectiveness but also how well each strategy will generate results and help meet objectives. To get the most out of your marketing budget, consider investing time in developing a thorough strategic approach tailored specifically to benefit your business.
Developing a roadmap based on market analysis will help ensure that you're making informed decisions when allocating funds towards various initiatives and measuring ROI along the way – giving you peace of mind as well as maximum return on investment from every dollar spent. By taking control of where and when money is being spent on marketing efforts, small business owners can rest assured they're getting the most bang for their buck while simultaneously achieving desired outcomes.
How Do I Know If My Marketing Efforts Are Successful?
Measuring the success of your marketing efforts is an essential part of optimizing your budget. Knowing what works and what doesn't can be a tricky task, but if you know how to analyze results and evaluate campaigns, then it becomes much easier. Tracking metrics and monitoring performance are key for assessing where funds should be allocated in order to maximize return on investment.
The first step to understanding whether or not your marketing efforts have been successful is to track all relevant data from each campaign you launch. This includes measuring impressions, clicks, conversions, website visits as well as any other metric that might indicate engagement with potential customers. Keeping tabs on this information will give you an overall picture of how effective your campaigns are at driving desired outcomes.
Once you've accumulated enough data points over time, it's important to look back at the trends and determine which strategies worked best for achieving specific goals. Evaluating past campaigns helps inform decisions about future ones – so make sure to consider the bigger picture when analyzing results. Asking questions like "what kind of content resonates better with my target audience?" or "which platforms were most cost-effective for reaching new customers?" are also useful for gaining insights into what type of approaches should be taken going forward.
It's important to view marketing as an ongoing process rather than something that has a fixed outcome; by continually tracking, adjusting and testing different methods, small businesses can ensure their budgets are being used efficiently while achieving maximum impact with limited resources. So keep these tips in mind next time you're looking to measure success and optimize your marketing strategy!
How Can I Use Digital Marketing To Reach A Larger Audience?
The success of a small business depends on its ability to reach an audience on a budget. Digital marketing is the perfect way for a small business to do this, as it can amplify their message without breaking the bank. To understand how best to use digital marketing in order to effectively reach more customers, it is important to consider cost-effective strategies and how they compare with traditional methods.
Digital marketing provides many advantages over conventional methods such as TV or print advertising. For one thing, online platforms are much cheaper than these offline options; additionally, campaigns can be targeted and tailored far more accurately than those that target mass audiences. This ensures that businesses get maximum value from every dollar spent while also reaching the right people with their message.
To ensure your digital marketing efforts are successful, you must create content specifically designed for each platform you're using – whether that's social media, email newsletters or search engine optimization (SEO). You should also keep track of analytics data so you know what works best when targeting different demographic groups or refining existing campaigns. By utilizing both cost-efficient tactics and measuring results regularly, you will be able to maximize your return on investment (ROI) with minimal effort.
There is no single strategy guaranteed to bring success overnight; however, by considering various budgeting approaches and understanding which type of digital marketing suits your needs best, any small business owner can make sure their company reaches its full potential in terms of customer engagement and growth. With careful planning and implementation, there's no reason why any small business cannot succeed at expanding their consumer base through digital means on a budget!
Are There Any Free Marketing Resources Available For Small Businesses?
Are there any free marketing resources available for small businesses? This is an important question to answer when looking into how you can market your business on a budget. Fortunately, there are some great digital marketing tools and other low cost or even free options that can help you reach the right audience without breaking your bank.
When it comes to affordable marketing solutions, small business owners have a few different options. Digital marketing is becoming increasingly popular and has been shown to be one of the most effective strategies for reaching larger audiences with minimal investment. There are many digital marketing platforms like social media networks, search engines and email campaigns that offer powerful features for engaging customers at no extra cost. Additionally, there are also plenty of blogging platforms, video streaming services and other online content creation tools that provide useful insights and valuable branding opportunities on a shoestring budget.
In addition to these free digital marketing services, there are also lots of other low-cost options available such as pay-per-click advertising (PPC) campaigns which allow you to target specific audiences based on their interests or demographics while only paying when someone clicks on your ad. You could also consider investing in more traditional forms of print advertising such as newspaper ads or leaflets distributed in local areas – this may require more upfront costs but can still be relatively cheap compared to television commercials or radio spots.
For those who want to take full advantage of all their available options for achieving success within their industry should explore every potential avenue for promotion – from creating content on their own website or blog site to utilizing existing channels like podcasts, webinars and influencer outreach programs – so they can maximize their exposure without overextending financially. With just a little bit of research and effort, finding the best free marketing resources for your small business doesn't need to feel overwhelming!
Conclusion
As a small business owner, it's important to understand how to market your business on a budget. With the right strategies and resources in place, you can reach new customers and increase sales without breaking the bank.
Statistics show that businesses who invest in digital marketing see an average of four times more conversions than those who don't. This means that if you dedicate some time and effort into creating effective online campaigns, you'll be rewarded with increased profits that are well worth the investment.
Overall, having an understanding of cost-effective marketing strategies is essential for any successful small business. By balancing your budget, utilizing free resources when available, and investing in digital initiatives where appropriate, you'll be able to maximize your returns while minimizing costs. So go forth and get marketing – your success depends on it!
Related Posts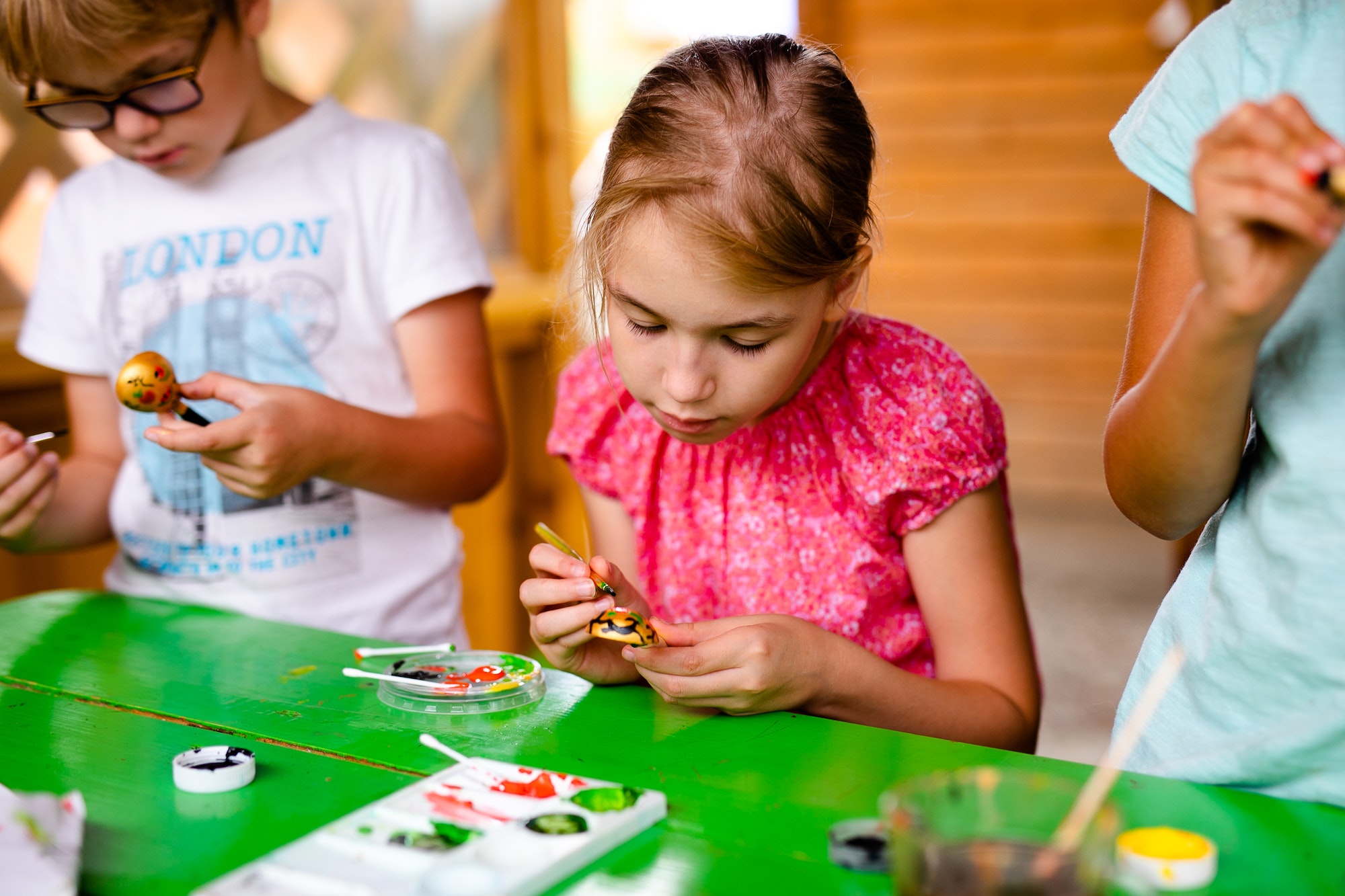 The Importance Of Community Involvement For Local Business Owners As a local business owner, I've always believed that the key to success goes beyond just providing great products or services. It's about being an active…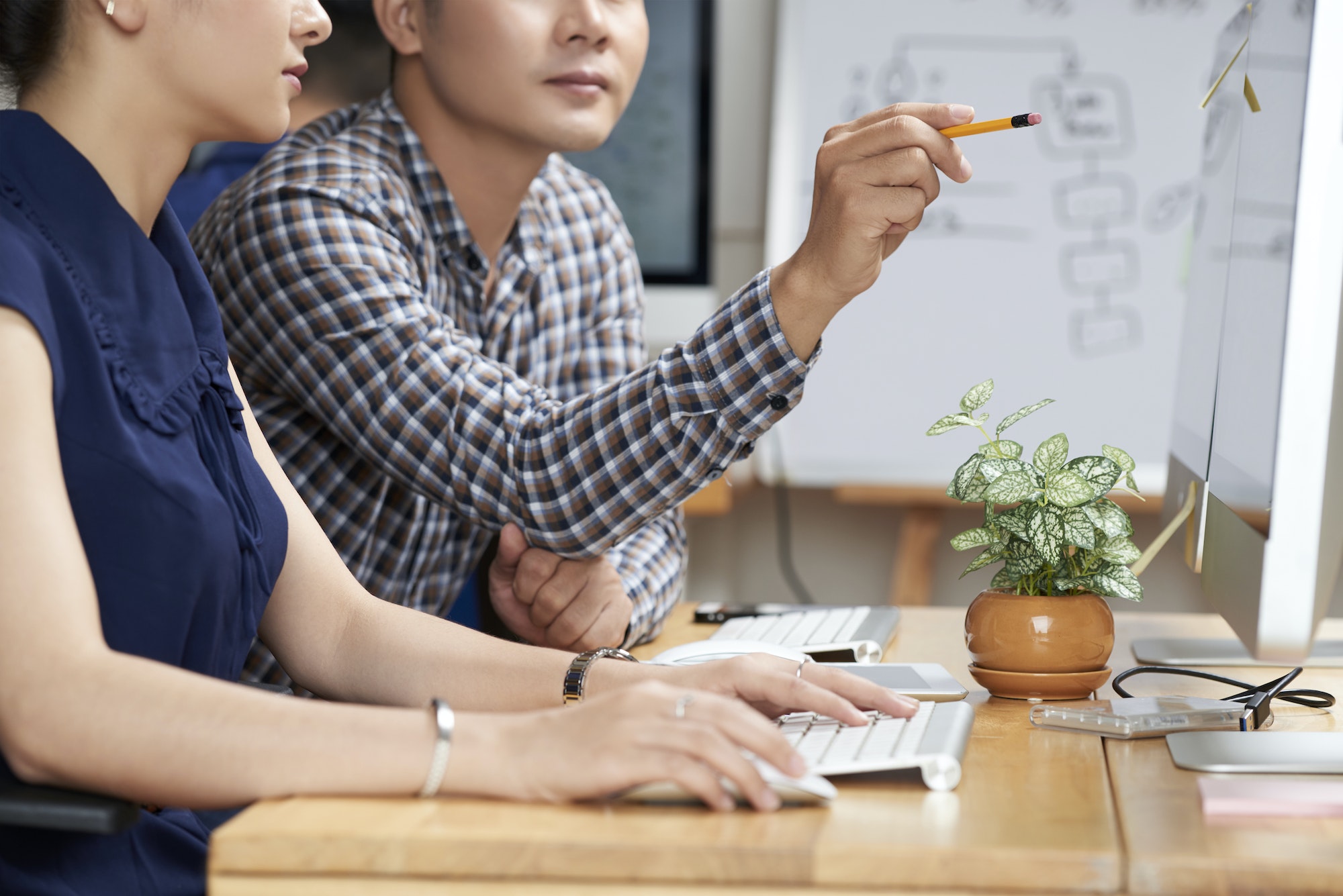 The Benefits Of Targeted Advertising For Local Businesses As a local business owner, I know firsthand how crucial it is to stay ahead of the competition and keep customers coming through the door. One powerful…
👇 Book Your Free Consultation
👇 You May Also Like…
Local Business Heroes 'Go' Platform Replaces Over 20 Other Software
It is everything your small business needs to compete, all in one place so you can convert more customers and grow your business without tech overwhelm.