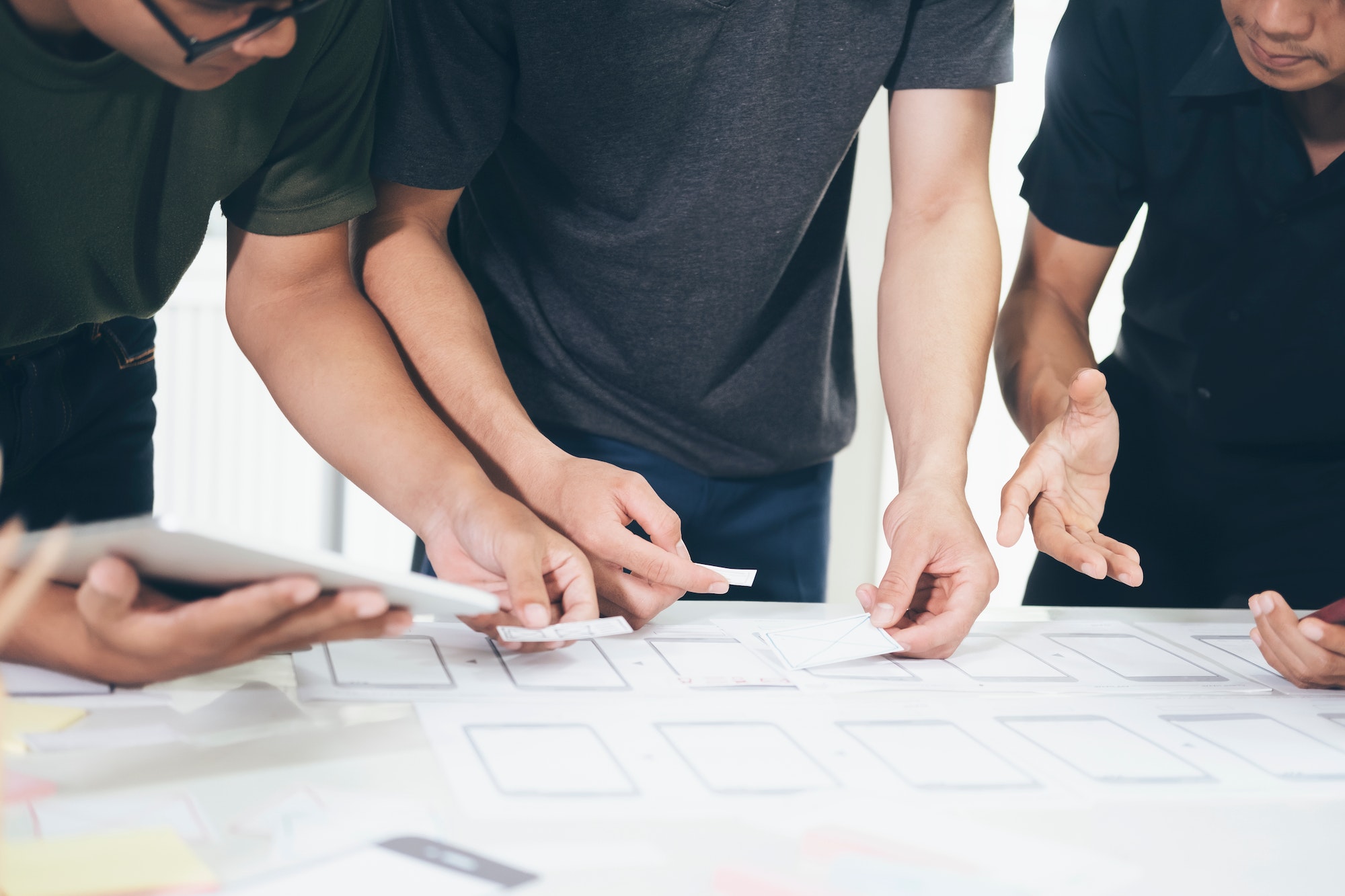 From DIY To Professional: When To Hire A Web Designer For Your Small Business Website
Are you a small business owner looking to create an online presence? If so, then having a website is essential. But how do you decide when it's time to go from DIY web design to hiring a professional web designer for your small business site? As an experienced web design expert, I'm here to help guide you through the process and ensure that your online presence looks as polished and professional as possible.
Having a great website can give potential customers the confidence they need to pick up the phone or visit your store. It's important that all aspects of your site are done correctly with attention paid to both aesthetics and functionality. That's why it's often better to hire someone who has expertise in this field rather than trying to do everything yourself – even if DIY seems like the more cost-effective option at first glance.
In this article, we'll look at some key factors that should be considered before making the decision on whether or not to hire a professional web designer for your small business website. We'll also discuss what benefits a good website could bring, and explore ways of finding reliable professionals who can get the job done right. So let's dive in!
Benefits Of Hiring A Professional Web Designer
Having a professionally designed website for your small business is essential in today's digital world. It will help you stand out from the competition and establish credibility with potential customers. Hiring a web designer can make all the difference when it comes to creating an effective, user-friendly website that reflects your brand and showcases your products or services. Here are some of the key benefits of hiring a professional web designer:
To begin, working with a professional ensures top-notch quality work. Web designers have the technical skills needed to create websites that look great on any device while also taking into account accessibility needs. They understand how to optimize content for search engine optimization (SEO), which helps drive more traffic to your site and increases visibility within search results. In addition, they know how to customize coding so that each page loads quickly without errors.
A second benefit of hiring a web designer is their ability to design sites that meet modern standards and best practices such as ensuring sites are mobile responsive, compatible across different browsers, easy-to-navigate, and secure. Professional web designers also stay up on trends and use cutting edge tools to ensure your website looks fresh and current even years after launch day. This attention to detail sets apart amateur designs from those created by professionals who take pride in their craftsmanship.
Finally, having a good relationship with the person designing your website makes executing changes down the line much easier if necessary. A professional will be able to suggest updates based on industry trends as well as provide ongoing maintenance support at an affordable rate should something go wrong. Plus, many designers offer helpful extras like setting up hosting accounts and domain names for clients—saving them time during already hectic periods of launching new projects or businesses altogether.
In short, there are numerous advantages associated with hiring a web designer for both startups and established companies alike – ranging from technical expertise right through to customer service benefits – that simply outweigh trying undertake DIY website building yourself.
What To Look For In A Web Designer
When it comes to choosing a web designer for your small business website, the stakes are sky high. As such, you need to be sure that you select the right person or company with all the qualifications and skills necessary to create an effective website design. To ensure that you make the best decision possible, there are several key elements of a professional web designer you should consider before signing on the dotted line.
First off, look at the designers' portfolio. This is where they showcase their work and demonstrate what they can do. A good portfolio will contain websites which have been designed recently and show off their experience in both design style and technical abilities. It should also include client testimonials as this provides further evidence of their capability in delivering quality results. Even better if the portfolio includes case studies because these provide insights into how well their designs perform against their clients' objectives for success.
Second, be sure to assess their level of website design experience. The more experienced a web designer is, the greater range of services they'll be able to offer from custom coding solutions through to user interface design and beyond. Moreover, experienced professionals tend to stay up-to-date with industry trends so they're always prepared for whatever challenges come along during development phases – something you definitely want when designing an important site like yours!
Thirdly, pay attention to any website design skills listed by potential designers. Knowing what kind of technology stacks they use gives insight into how well versed they are in creating modern sites that meet current standards; while expertise in WordPress or other content management systems (CMS) shows whether they know how to build powerful yet easy-to-use sites tailored specifically towards different audiences' needs – invaluable qualities when constructing a successful online presence!
Finally, explore what type of website design services each candidate offers – i.e., do they handle everything from branding through to hosting? Or just focus on one area such as SEO? A comprehensive understanding of all aspects related to digital marketing will help guarantee a higher ROI down the road – making them ideal candidates for helping shape your small business's future growth!
How To Choose The Right Design Firm
When it comes to creating a small business website, the need for professional web design is undeniable. But how do you go about choosing the right design firm? To help simplify this process, here are some key considerations when selecting a website design firm:
First and foremost, be sure that the web design firm understands your vision and can bring it to life. It's important to vet their portfolio of past work so you can get an idea of what they're capable of producing. Ask questions such as 'How did they handle similar projects in terms of creative direction?' or 'What tools do they use to ensure quality results?'. This will give you an understanding on whether they have the technical expertise needed to create a successful website.
Next, consider their customer service approach. A good web designer should provide ongoing support throughout the entire project — from concept through launch — including regular communication updates and timely response times for any issues that may arise. You want someone who listens carefully to your needs and responds quickly with solutions tailored specifically for your needs.
It's also essential that the design firm provides realistic timelines for project completion along with clear expectations on budget constraints. Transparency around these matters is critical, so ask relevant questions ahead of time such as 'Are there any additional fees I should be aware of?' or 'Will I own all rights to my final product?'. These types of queries will help ensure everyone is on the same page during your collaboration together.
Finally, trust your gut instinct when it comes down to making a decision – if something doesn't feel right then move onto another option until you find one that does! With careful research and consideration into each potential partner, you'll eventually end up finding just the right fit for designing a great site for your small business.
Now let's look at some considerations specific to small businesses…
Considerations For Small Businesses
As a small business owner, you understand the importance of having an online presence. Your website is like your virtual storefront and it needs to be put together with care and forethought. When considering whether or not to hire a web designer for your small business website, there are several factors that need to be taken into account.
First, take stock of what kind of web design services your small business needs. It's important to have realistic expectations about what can be accomplished on a budget by yourself versus when hiring professional help. If you find yourself overwhelmed in trying to create something from scratch, then its time to consider bringing in some outside expertise. Having someone who understands the process will save time, money and energy in the long run.
It's also helpful to look at other websites as inspiration for yours. Think about how well they represent their brand and if that resonates with your own mission/branding/style. Doing this research upfront will give you insight into the various website design considerations that should factor into any decisions made about building out your own site—from understanding user interface concepts to choosing colors and fonts that best reflect your company's message.
Finally, knowing ahead of time what website design costs may shape how much work gets done internally versus externally contracted out for completion. By familiarizing yourself with these cost factors in advance, you'll better positioned make informed choices when it comes time decide which pieces get handled in-house or outsourced through professionals specializing in web design services.
Cost Factors In Website Design
When it comes to cost factors associated with website design, there are a few things to consider. As a small business owner, you must weigh the benefits of DIY versus hiring a professional web designer for your business site. The cost differences between the two can be significant and should not be overlooked when making this decision.
Here is an overview of key cost considerations:
DIY Website Design Costs: If you choose to go the DIY route, costs will include domain registration fees, hosting fees, annual renewal fees and software or usage rights fees. Additionally, if you're creating a larger project like an eCommerce store or blog platform, additional development tools may be required as well as more advanced programming skills that come at extra expense.
Professional Web Design Cost: Professional web designers typically charge by the hour for their services which can range from about $50 per hour up to $200+ depending on experience level and expertise needed for the job. Complex projects such as custom-built sites require dedicated resources who have specialized in developing websites tailored specifically to clients' needs – resulting in higher labor costs overall.
Ongoing Support & Maintenance Fees: Once your website is launched, ongoing support and maintenance charges can add up quickly — especially if unexpected problems arise due to coding errors or other technical issues that need attention from experienced professionals.
Hidden Costs / Unforeseen Expenses: Even with careful planning, unexpected expenses often crop up throughout any large project so it's important factor some amount into budget projections for unforeseen contingencies related to website design costs.
In order for small businesses to make informed decisions about their web design investments, they must understand not just what features they want but also how much each component will cost them over time – both financially and resource wise – before committing either way (DIY vs professionally designed).
DIY Website Design Solutions
DIY website design is becoming increasingly popular among small business owners. With the right tools, you can build a functional and attractive website without having to hire a professional web designer. Here are some of the most effective DIY solutions for creating an amazing website:
| Website Builder | DIY Website Design Tools | Website Design Software |
| --- | --- | --- |
| Wix | Squarespace | WordPress |
| Weebly | GoDaddy | Local Business Heroes 'GO' |
| Shopify | Jimdo | HTML5 & CSS3 |
When it comes to designing your own website, there are many options available. You can choose from different types of website builders or use more advanced design software such as WordPress, Dreamweaver, or HTML5 & CSS3. Each has its own advantages and disadvantages depending on what type of site you're trying to create. Additionally, there are plenty of free resources online that provide helpful tips and tutorials for getting started with any kind of web design project.
It's also important to consider how much time and effort you're willing to put into building your own website. It may be worth investing in a good quality template if you don't have the skillset or desire to create something from scratch yourself. On the other hand, if you feel confident enough to take on the challenge then there really isn't anything stopping you from setting up your own domain name and putting together the perfect website!
Before taking on any web design project, it's essential that you do some research so you know which solution will work best for your specific needs and goals. The key is finding something that gives you all the features and flexibility you need while still being easy enough for anyone who wants to learn how to make their very first website. That way, when it comes time to launch your page, everything should run smoothly—giving visitors just what they came looking for!
What You Can Do Yourself
If you're considering creating your own small business website, you can explore the DIY route and take matters into your own hands. To start, get familiar with the basics of web design – this includes understanding how a website works, where to host it, what tools are available for designing it, and even some tutorials on building one yourself! With these basic concepts under your belt and a little bit of research, you can easily create an aesthetically pleasing site:
Get up to speed with the fundamentals of website design; know the basics about hosting websites, popular diy website creation tools and resources.
Explore free or low cost options for hosting (like WordPress), as well as look at premium themes that offer prebuilt layouts for quicker setup.
Learn from online tutorials that teach best practices in website design & layout.
With all this information readily available online today – there is no shortage of ways to build a simple yet effective small business website without having to hire a professional designer. But while taking a DIY approach might seem like the more cost-effective option upfront – once you've weighed out both sides it may be better to leave it in the capable hands of someone else who knows their way around coding languages and graphic design software.
Finding And Working With Freelancers
When it comes to choosing the right web designer for your small business website, hiring a freelancer can be an excellent option. Freelance web designers are great resources for businesses that need skilled and specialized help without breaking their budget. Finding freelancers is easy; you just have to know where to look. There are several websites dedicated to connecting clients with freelance professionals who offer services in all areas of web design. It's important to take some time researching each potential candidate before making your final decision.
You should also consider the cost of working with freelancers when deciding whether or not they're the right fit for your project. Most freelancer rates vary depending on the complexity of the job and how much work is required. For instance, if you need a lot of coding done, then expect higher fees than if you only needed basic layout changes. Additionally, payment terms may differ from one freelancer to another so make sure you discuss this beforehand as well.
Communication is key when working with any type of service provider and especially when dealing with freelance web designers. Make sure there's a clear line of communication established between yourself and the individual or team working on your project so that expectations are managed correctly throughout the process. This will ensure everyone is on the same page regarding deliverables, timelines, goals and more – helping avoid costly misunderstandings later down the road.
By carefully considering these factors prior to engaging a freelance professional, you'll be able to create successful partnerships that result in high-quality outcomes for your small business website needs! With proper research and preparation out of way, let's move onto tips for getting best results from collaborating with freelance web designers.
Tips For Getting The Best Results
You want your business website to create a lasting impression with your customers, so it's important that you get the best results. Whether you decide to go the DIY route or hire a professional web designer, there are some tips and tricks that can help ensure success when putting together a small business website.
The first step is to think about what kind of look and feel you're aiming for in terms of design. Do you prefer something sleek and modern? Or perhaps something more traditional and timeless? Make sure that whatever style you choose fits well with your brand identity. Additionally, consider how much content needs to be displayed on each page as this will affect the overall layout.
When it comes to hiring a professional web designer, make sure they have experience crafting sites specifically for small businesses like yours. Look at their portfolio work and read reviews from previous clients before making any decisions. Ask them questions about their process and pricing structure – the last thing you want is surprises down the line! Plus, having an experienced pro managing your site can save time since they know all of the technical elements involved in setting up a website correctly.
Finally, don't forget about post-launch maintenance! A good web designer should provide ongoing support after launch such as bug fixes, security updates, and feature enhancements so your website stays current over time. Doing regular checkups can also help identify potential issues before they become major problems – saving valuable resources along the way. With these tips in mind, you'll be well on your way toward getting great results for your small business website.
Post-Launch Maintenance
Once you have launched your small business website, it is essential to regularly maintain and update the content. Website maintenance not only ensures a high-quality user experience but also helps with SEO rankings and keeps visitors coming back for more. To ensure that post-launch support is provided in an efficient manner, here are a few tips to consider:
First of all, as a web designer or developer, make sure that you provide detailed documentation on how to use any features of the site. Include instructions on how to add new pages and posts, upload images, create menus, etc. This will help prevent confusion from arising when making future changes or updates.
Second, be proactive about checking for potential issues after launch. Make sure there are no broken links or other errors that could lead to poor performance or usability problems. Additionally, monitor search engine performance so that any necessary adjustments can be made quickly if needed.
Thirdly, establish a timeline for updating content on the website such as blog posts or product descriptions. You may want to consider setting up automatic notifications when it's time for certain elements of your website to be updated or renewed – this way you don't miss out on important tasks related to website upkeep.
Finally, develop a plan of action in case something goes wrong during post-launch maintenance activities like installing security patches or backing up files before making major changes. Have someone available who can troubleshoot issues quickly should they arise and keep communication open between yourself and your clients throughout the entire process – this will help them feel reassured knowing their website is well taken care of by an experienced professional.
Frequently Asked Questions
What Is The Average Cost For A Professional Web Designer?
When considering the cost of hiring a professional web designer, it's important to understand the factors that impact website design pricing. While there is no exact average for website design cost, understanding what goes into a web designer's price estimate can help you budget accordingly and make sure you get the most out of your investment.
The price tag for professional web design services depends on several key variables including complexity, time required for development, number of pages included in the site, and type of content management system (CMS) used. For example, if your small business website has complex features or requires custom programming such as an e-commerce shopping cart integration — then the total cost could be higher than estimated. Additionally, websites with more pages require additional effort from a web designer so they may charge more depending on their hourly rate.
Website designers typically provide clients with an initial project quote based on these considerations. However, before signing any agreement with a web designer, make sure to ask all relevant questions and review contracts carefully. This way you can factor in all associated costs upfront while also ensuring good communication throughout the process. Finally, it's worth noting that some website designers offer packages which include additional support post-launch or offer maintenance plans at discounted rates that might save money down the line.
No matter how much you decide to spend on professional web design services – whether through one-time fees or ongoing maintenance agreements – remember that quality work will pay off over time by helping establish trust and credibility for your brand online. Investing properly in competent professionals now helps ensure maximum ROI later on when people visit your website looking for information about your products or services.
How Long Does It Typically Take To Develop A Website With A Web Designer?
If you're looking to create an online presence for your small business, hiring a professional web designer can be the best way to get it done. But one important factor in determining whether to go ahead with a project is understanding how long development time will take and what that timeline looks like. Knowing the typical duration of website development with a web designer will help you make an informed decision about when to start work on your site.
When it comes to developing websites, there are several factors that influence the timeline needed by the web designer. Some of these include complexity of design, types of content required, coding requirements, and any additional features or integrations requested. All these factors affect how quickly a website can be completed. Generally speaking, however, most website projects require at least 4-6 weeks depending on their scope and size.
For simple sites with basic designs, such as those typically used by small businesses, designers may need only 2-3 weeks if they already have necessary graphics and content available. However, larger scale projects involving ecommerce stores or complex software integrations could require up to 8-10 weeks from start to finish due to additional elements involved in the process. Additionally, changes made during the project's lifespan can also increase its overall timeframe so it's important for clients to keep modifications limited where possible.
Regardless of the type of project being undertaken by a web designer, having realistic expectations around completion times is essential for ensuring smooth progress throughout the process. It's worth talking through timelines upfront so everyone has an understanding of when things should be finished by – this allows clients and designers alike to plan accordingly! Understanding how much time is required for website development isn't always easy but knowing some general guidelines makes planning out each step simpler – helping ensure successful outcomes all round!
Are Web Designers Able To Assist With Post-Launch Maintenance?
When it comes to website design, post-launch maintenance is just as important as its development. Web designers are able to offer website maintenance services that go beyond the initial launch of a website. As an example, let's look at the small business who has just launched their new website with a web designer and now wants to ensure its continued success by keeping everything up-to-date. Here are some key benefits of hiring a web designer for post-launch maintenance:
Website performance monitoring – A professional web designer will be able to monitor your website traffic and analytics in order to make sure your site is performing optimally.
Security updates – A web designer can help keep your site secure with regular security updates.
SEO optimization – Staying on top of SEO trends ensures that your site remains visible in search engine results pages (SERPs).
Content management – An experienced web designer can help you manage content on your website such as blog posts or product information.
By enlisting the help of a web designer for post-launch maintenance, businesses can benefit from having access to expertise in areas like website performance and security updates, which would otherwise require specialized knowledge and training. Additionally, professional web designers have experience in optimizing websites for better visibility in SERPs so that more potential customers can find them online. Finally, they also provide valuable assistance with content management by helping businesses stay organized and relevant when it comes to their digital offerings. In sum, professionals can give peace of mind knowing that all aspects of their business's online presence are being taken care of properly after launch.
Are There Any Risks Associated With Using A Freelancer For Website Design?
When considering whether to use a freelancer for website design, it is important to be aware of the associated risks. Whether you are looking to create a professional website or taking a DIY approach, understanding the potential pitfalls will help ensure your project's success.
There are several key considerations when hiring a web designer freelancer. Firstly, this type of arrangement often comes with limited accountability and recourse in case of disputes. Secondly, not all freelancers have comparable levels of experience and technical proficiency; even if they do possess relevant skillsets, there may be significant differences in quality between them and an experienced professional website designer. Additionally, many freelance designers may lack the ability to provide ongoing support after launch – meaning that any post-launch maintenance could require further expense on your part.
Thus, there are some distinct advantages as well as drawbacks when using a web design freelancer:
Advantages:
Cost savings over hiring a professional website designer
Flexibility in terms of working remotely
Disadvantages:
Riskier than contracting with an established firm
Potentially lower quality results due to inexperience or technical limitations
When deciding whether to pursue a freelance option for web design services, it is wise to assess these factors carefully and weigh up their pros and cons before proceeding. Engaging an experienced professional can provide peace of mind while also minimizing risk – but this usually comes at increased cost. Ultimately, the best decision should depend on individual needs and preferences plus available budget constraints. Whatever route is chosen though, having sufficient knowledge about the process can help avoid costly mistakes down the line.
What Is The Best Way To Ensure A Successful Website Design Project?
If you're looking for an effective website design project that will help your small business succeed, then it's important to know the best way to ensure a successful result. Web designers can provide expertise and resources to make sure your online presence is optimized for success. But how do you go about finding the right web designer who can bring your vision to life?
The key to a successful website project lies in understanding what makes up successful website design. From content strategy and user experience (UX) design, to coding and search engine optimization (SEO), all of these elements must come together with great precision – something only experienced professionals can deliver.
Achieving a successful website design takes more than just technology; it's also an art form which requires creativity, attention-to-detail, problem solving skills and collaboration. It's essential that you hire someone who understands not just the technical aspects but also the creative aspects of web design:
Creative Direction: A good web designer should be able to create stunning visuals within brand guidelines or from scratch. They need to have excellent taste when creating visual designs as well as understand how different colors, fonts and images affect customer emotions.
User Experience Design: Experienced web designers are familiar with UX principles such as psychology, sociology and ergonomics so they understand how people interact with websites on both desktop devices and mobile phones.
Development Skills: Having strong development skills enables website developers to build secure sites that load quickly even under high traffic loads while having minimal impact on server performance.
Hiring a professional web designer means trusting them with one of your most valuable assets – your business' online presence – so it's essential that you establish clear communication channels before starting any type of work. This includes agreeing on timelines, setting expectations upfront and providing access to necessary materials like logo files and content libraries. In addition, it's helpful if both parties sign contracts outlining what needs to be done by whom including deadlines, payment terms and liabilities in case things don't go according to plan. With proper planning in place, you'll have peace of mind knowing your project is being handled professionally while still getting results that meet or exceed expectations!
Conclusion
As a web design expert, I can confidently say that there are many advantages to hiring a professional when it comes to designing your website. Professional web designers have the skills and experience necessary to provide you with an attractive, user-friendly site that meets all of your needs. The cost may be higher than trying to do-it-yourself, but in the end you'll likely save time and money by having a professional create the perfect website for your small business.
However, if you decide that DIY is right for you, make sure to plan ahead and research different approaches so as not to miss out on important elements or run into unexpected problems. It's also essential to remember that even after launch, website maintenance and updates will be needed – something which web designers often offer assistance with.
In conclusion, whether you choose to hire a professional designer or develop your own website from scratch, careful consideration should be given before embarking on either journey. With proper planning and foresight, either route could lead to success in achieving a powerful online presence for your small business.
Related Posts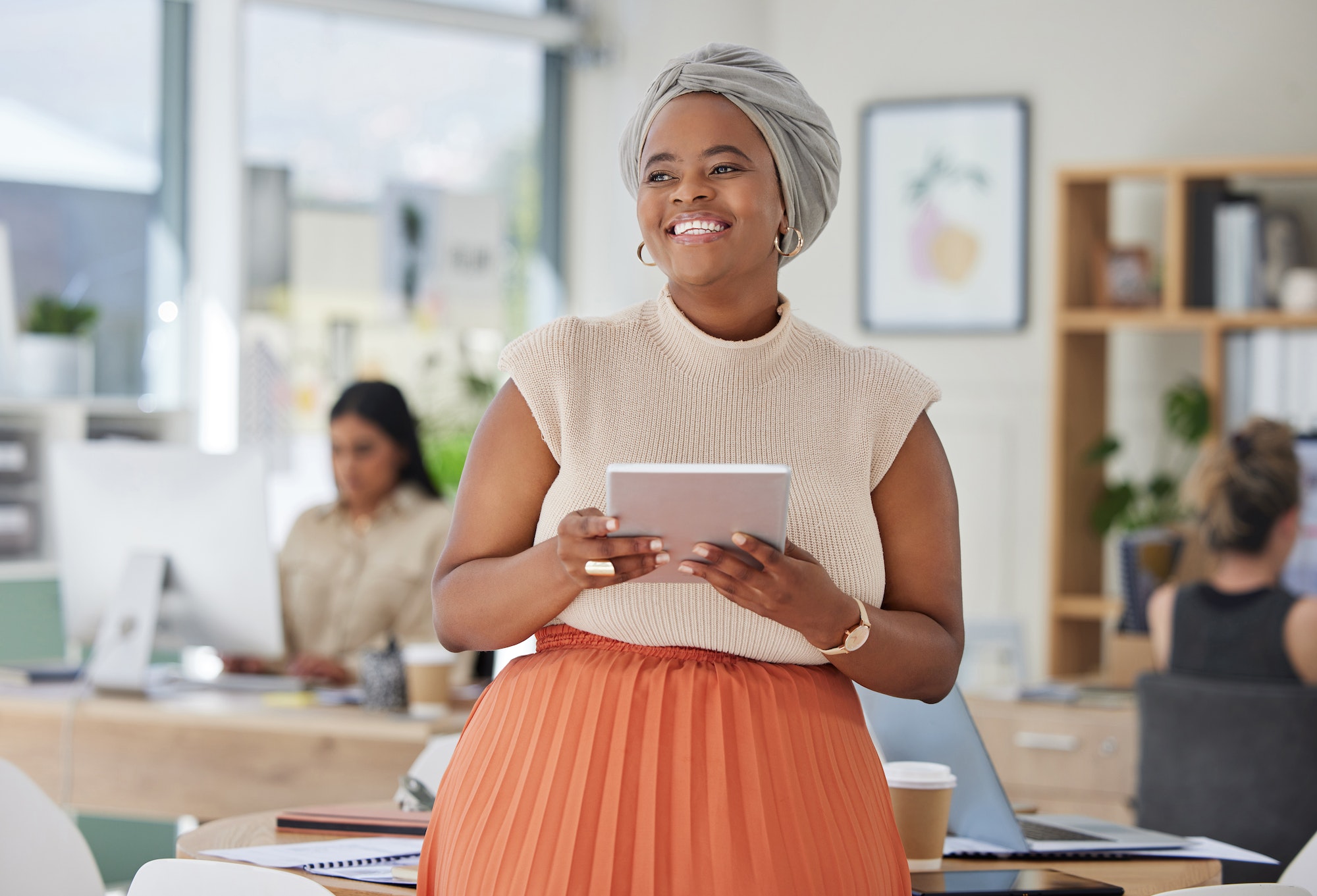 How To Measure The Success Of Your Local Business Marketing Campaigns You've put in the hard work, you've brainstormed creative ideas and invested time and resources into your local business marketing campaigns – but how…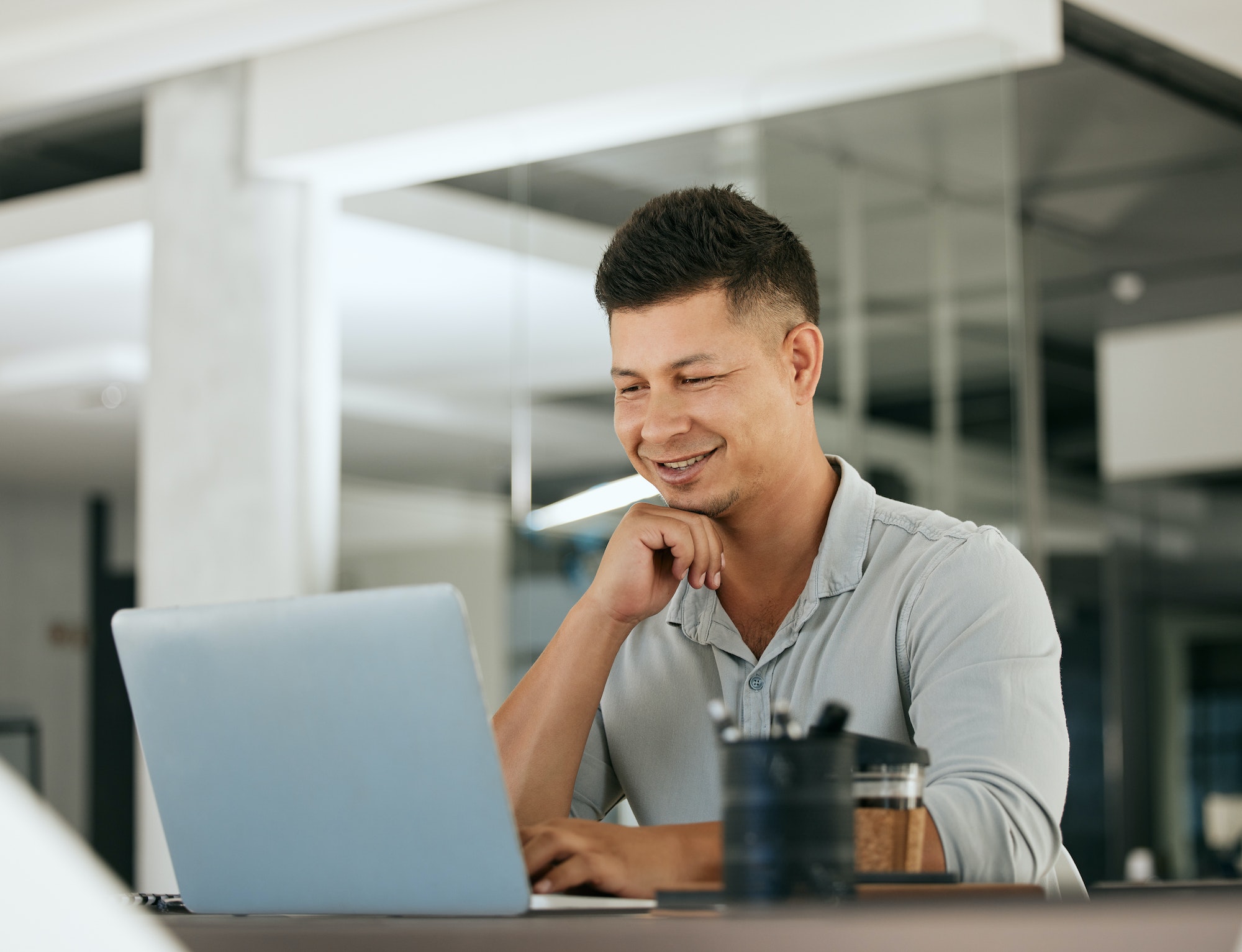 Creating A Killer Website For Your Local Business Hey there, fellow business owners and entrepreneurs! I bet you're just as excited about growing your local business as we are in helping you achieve that. And…
👇 Book Your Free Consultation
👇 You May Also Like…
Local Business Heroes 'Go' Platform Replaces Over 20 Other Software
It is everything your small business needs to compete, all in one place so you can convert more customers and grow your business without tech overwhelm.