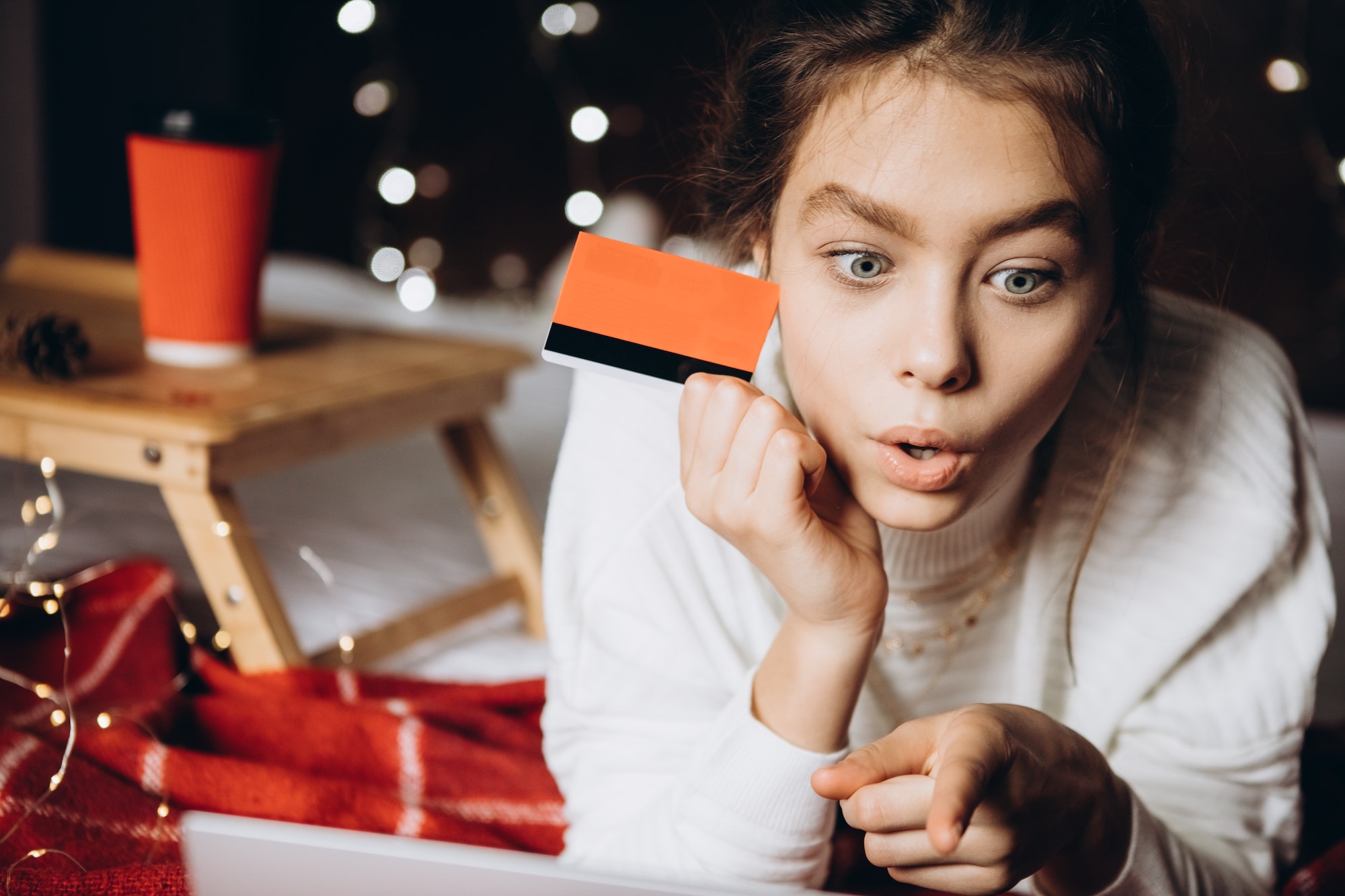 Creating A Website That Converts: Tips And Strategies For Local Businesses
Are you a local business looking to make the most of your website? You've come to the right place. Building an effective website doesn't have to be complicated, and it can pay dividends in terms of customer engagement and conversion rates. With the right tips and strategies, you can create a website that converts with ease.
As a web design & conversion optimization expert, I have helped countless businesses increase their ROI through improved websites. In this article, I'm going to share my top tips for creating a website that converts quickly and easily. From selecting the perfect domain name to understanding user psychology, these strategies will get you off on the right foot towards building an engaging online presence.
My goal is not just to help you build better websites but also empower you with knowledge so that you can take control of your online success. No matter how tech-savvy or knowledgeable about web design & conversion optimization you are, each step along the way is designed with one thing in mind: giving readers like yourself the chance to master website creation and turn their dreams into reality!
Definition Of Conversion
Creating a website that converts is one of the most powerful tools in any local business' arsenal. A conversion rate can be defined as the fraction of visitors to your website who take action on it and complete a desired goal, like making a purchase or signing up for an email list. This metric gives you insight into how effective your marketing efforts are, so understanding what it means and how to calculate it is essential if you want to build an online presence that drives success.
At its core, conversion optimization involves taking steps to ensure that more visitors become customers. It's about creating an environment where every element works together towards achieving this goal – from design and copywriting through to technical aspects such as form validation and load times. In other words, optimizing for conversions requires having an eagle eye for detail when it comes to both the user experience (UX) and overall performance of your site.
In order to understand conversion rate meaning, we need first need to look at how it's calculated — simply divide total conversions by total visitors over a given period of time. For example, let's say 10 people visited your site last week and two made purchases; your conversion rate would be 0.2 or 20%. Having access to accurate data on this will help inform decisions around which strategies work best and where there might be room for improvement.
While all businesses have different goals, there are some universal benefits associated with falling in love with web design & conversion optimization: increased sales volume, improved customer engagement levels and ultimately higher ROI. To unlock these rewards takes dedication – but when done right, they're well worth the effort!
Benefits Of Creating A Website
Creating a website can have huge benefits for local businesses. It provides an opportunity to build your online presence and reach more customers beyond the boundaries of geographical location. An effective website allows you to gain customer insights, helping you understand what they're looking for, as well as market trends so that you can adjust your offerings accordingly.
A website also serves as a platform to showcase products or services in a visual way. By displaying information, such as product features, pricing plans and contact details prominently on your site, prospective customers can easily find what they need without having to search through long-winded emails or physical brochures. Moreover, it gives people the convenience of being able to visit your website at any time from anywhere.
In addition to this, by providing helpful content such as blog posts related to topics relevant to your business niche and industry news updates, customers are likely to feel engaged with your brand and come back for more. This is especially true if you include call-to-actions within each post that directs readers towards other pages on your website where they may be interested in learning more about additional services or making a purchase.
Having an active social media presence linked directly from your website is another great way of marketing yourself while driving traffic back to the main page. You can use these platforms not only to engage with potential patrons but also create conversations around current topics relating to both your business type and community interests. Through this process, you will be able design tailored campaigns that further support the growth of both sales and loyalty amongst existing followers.
The next step then lies in designing principles for effective websites that help users navigate quickly and intuitively towards key objectives like conversion optimization goals or signup forms which ultimately lead them closer towards becoming paying customers or subscribers.
Design Principles For Effective Websites
It's a popular theory that in order to create an effective website, businesses must understand the fundamentals of design principles. To ensure your local business's website is optimized for conversion, here are some key elements to consider:
Color Scheme
Create color palettes and schemes that appeal to your target audience.
Ensure colors coordinate with each other throughout the website.
Visual Hierarchy
Use bold typefaces or font sizes on focal points such as headlines and calls-to-action (CTAs).
Utilize contrast between text and background colors so users identify specific content types quickly.
Typography Selection
Pick fonts that match your brand identity and customer preferences.
Test out different font combinations before choosing one for optimal readability.
User Experience (UX) Design
Keep navigation menus simple and easy to use by avoiding clutter and unnecessary items.
Incorporate visuals into web pages where appropriate—this will help make the user experience more enjoyable.
Finally, don't forget about white space! This can have a huge impact on how visitors perceive your site layout; too much cluttered information can be overwhelming, while strategic use of whitespace makes it easier for people to find what they need without feeling overwhelmed or lost. By keeping these design principles in mind when creating a website, you'll be well on your way towards crafting an effective tool for conversions from local customers.
Content Strategies For Local Businesses
Creating an effective website for local businesses requires a comprehensive content strategy. To maximize conversions optimization and search engine optimization, it's important to consider the following factors when creating content:
| Content Factors | Strategies |
| --- | --- |
| Audience Targeting | Craft personalized messages that appeal to your target audience. |
| Content Quality | Invest in quality content — well written and easy-to-read. |
| Relevancy | Ensure all of your content is relevant and up-to-date. |
| Optimization | Utilize keywords and keyword phrases throughout copy. |
Having great content will not only attract visitors but also help convert them into customers or leads. Furthermore, it's essential to have mobile optimized web pages as more people are using their phones to access websites than ever before. Additionally, you should make sure that each page has clear calls-to-action (CTAs) so users know where they need to go next on the site. By implementing these strategies, you can ensure your website is built with conversions in mind from start to finish.
With this information, you now have a solid foundation for developing a successful website for your local business. Next up, we'll look at how SEO and analytics tools can further improve its performance.
Seo And Analytics Tools
The success of any website design and conversion optimization project depends on its ability to be found and utilized. That's why SEO optimization and analytics tools are essential for local businesses looking to get the most out of their online presence. Here are four key advantages that come with using these powerful resources:
Grow Visibility – Utilize advanced keyword research techniques and other strategies to target potential customers in your area.
Track Performance – Monitor how visitors interact with your site, giving you insight into where improvements can be made.
Identify Opportunities – Analyze data to uncover trends that can help guide future decisions about content creation or marketing campaigns.
Measure Progress – Follow up on goals and objectives by gauging progress over time, allowing you to make course corrections as needed.
Using SEO optimization and analytics tools gives local business owners a greater understanding of what works online so they can maximize conversions from their websites. This knowledge also provides an edge when competing against larger companies who have more resources at their disposal, helping level the playing field for small-scale entrepreneurs. By leveraging this data, it's possible to stay ahead of the competition while creating better experiences for users – paving the way for increased engagement and sales opportunities down the road. With smarter insights comes greater success; transitioning us now into usability and responsiveness considerations…
Usability And Responsiveness
Having a website that is optimized for SEO and analytics tools is an important step to creating a successful online presence. But, if the user experience on your site isn't up-to-snuff, you won't get far. Usability and responsiveness are key components in any website design strategy.
The goal of good usability is to create an intuitive interface so users can easily navigate and interact with your website without difficulty or confusion. This includes optimizing the overall layout of pages and making sure that buttons, links, text fields, etc., are placed where they should be. Additionally, you want to make sure all content is organized logically – this will help keep visitors engaged while they explore your site.
When it comes to responsiveness, it's essential that your site looks great across all devices – desktop, laptop, tablet and mobile phones alike. Mobile optimization has become increasingly important over the years as more people access websites exclusively from their smartphones or tablets. If you don't have a responsive design for these devices then you're likely missing out on potential customers who may not take the time to resize their browser window just to view your page properly.
To ensure optimal performance on both small and large screens, consider using flexible grids and media queries when designing/building your website. These techniques allow you to adjust elements such as margins & padding depending on the size of the device being used by the visitor so no matter what platform they're viewing from; everything displays correctly every time!
With thoughtful consideration given towards both usability and responsiveness during the process of web development; businesses can maximize their chances of converting visitors into paying customers while providing them with an enjoyable browsing experience along the way. Moving forward with security and reliability in mind will help ensure long lasting success of any business' online presence.
Security And Reliability
Creating a website is like building a house: you want to make sure that the foundation is secure and reliable. Local businesses need to ensure their websites have optimal security measures in place before launching, as this will help them protect customer data and maintain trust with customers. Website security and reliability are essential for any local business's online presence; they're the foundation of success.
First, it's important to understand what makes up website security and reliability. Security refers to the processes implemented on your site that protect personal information from hackers or other malicious actors. Reliability means having consistently working features so users can rely on your site being up-to-date and functional at all times. Both these elements must be taken into consideration when setting up a website, especially for local businesses who may not have strong web design experience.
It's important for local businesses to focus on making sure their sites are safe from potential cyber threats by using various tools such as SSL certificates, malware scanning software, firewalls, and encryption protocols. Additionally they should also invest in high quality hosting services which offer backup solutions and uptime guarantees – these will ensure that visitors don't encounter unexpected downtime or errors while browsing your site.
Finally, it's important for local businesses to take an active role in monitoring their websites' performance over time by regularly updating content, plugins & themes; keeping track of analytics; and addressing any issues identified quickly – all of which contribute towards maintaining the overall health of their sites. By taking steps to improve both security and reliability, local businesses can guarantee their long term success online. Transitioning seamlessly into social media integration will allow them even greater opportunities for engaging with customers around the world.
Social Media Integration
Now that we've discussed security and reliability, it's time to move onto a topic that is essential for local businesses: social media integration. With the amount of people using platforms such as Facebook, Twitter, Instagram, LinkedIn and more, there is no denying the power of social media when it comes to connecting with potential customers. By integrating your website with these popular networks through specific design elements, you can increase your conversion rate significantly.
How does one go about incorporating social media into their web design? Fortunately, this process doesn't require any major coding or programming knowledge; all you need are some simple techniques to make sure your visitors have an easy way to interact with your site and share content across their own networks. Here's a breakdown of what you should consider when trying to optimize your website for conversions by utilizing social media:
| Feature | Description | Benefits |
| --- | --- | --- |
| Social Media Buttons | Adding buttons on every page that direct users directly to each corresponding platform | Increases visibility + allows users to easily follow/share content |
| Shareability Tools | Making it easy for visitors to quickly post content from different areas of the website | Generate more user engagement + encourages them to spread awareness around products/services offered |
| Comment Sections & Reviews | Providing a space where customers can leave feedback about services or products they've purchased in the past | Improves customer satisfaction + adds credibility to business offerings |
It's important not just to focus on getting followers but also ensuring those followers become active participants in the conversation surrounding your business. This means providing incentives like discounts or special offers for those who comment or review items on your website. Ultimately when done correctly, this type of strategy will help build relationships between yourself and potential customers while driving up sales at the same time! Moving forward let's explore how adding call-to-action elements throughout our websites can further increase our chances at success.
Call To Action Elements
Creating effective call-to-action elements for your website is a crucial step in increasing site conversions. When designing and optimizing your CTA's, it's important to consider the persuasive elements that will be incorporated. Some of these include crafting compelling copy that resonates with users, utilizing color psychology to draw attention, and employing strategies such as urgency and scarcity to drive engagement.
When creating CTAs, remember that simple yet direct messaging works best. Don't overwhelm visitors with too many options or they may become confused and leave the page without taking action. Additionally, use contrasting colors and strong visuals to make sure your message stands out from other content on the page – this helps ensure maximum visibility. Finally, avoid using generic phrases like "Click Here" if possible; instead opt for something more meaningful so it piques user interest.
Your goal should always be a seamless experience where users can easily take action when prompted by an engaging CTA. To achieve this, focus on making each element as clear and succinct as possible while also ensuring it aligns with your overall brand identity. With careful consideration given to all aspects of design, you'll have a greater chance at capturing visitor attention which leads to increased conversions over time.
Now that we've gone through some tips for constructing optimized CTA elements let's explore how testing, monitoring, and tweaking them can help further improve site performance.
Testing, Monitoring, And Tweaking
Testing, monitoring, and tweaking should be an ongoing process for businesses with websites. Constant optimization is key for any website looking to increase its conversion rate. To ensure success in this area, businesses must regularly test their site components – from web page layout and design elements to calls-to-action (CTAs) and other interactive features. This helps identify what works best on the site while providing valuable insights into visitor behaviour.
To properly monitor a website's performance, businesses need to understand the data associated with their visitors' actions. Tools such as Google Analytics can provide detailed information about user engagement, allowing business owners to see which pages are most popular among visitors and where they may be dropping off during the purchase or signup process. Additionally, A/B testing enables businesses to compare two versions of their website against each other in order to determine which version leads to higher conversions.
By taking advantage of these tools and tracking metrics over time, businesses can gain insight into how different changes affect their website's overall performance and tweak accordingly. From adjusting CTAs to adding new visuals or content pieces that fit better with customer needs and desires, there are always opportunities for improvement when it comes to optimizing a website for maximum conversion rates.
Ultimately, successful website optimization requires patience and dedication—businesses must continually evaluate the effectiveness of various strategies until they find one that resonates with customers and drives results. With careful attention paid towards constantly testing, monitoring, and tweaking every aspect of a website's design and functionality, local businesses can rest assured that they have successfully optimized their sites for maximum conversions.
Frequently Asked Questions
How Much Does It Cost To Create A Website?
Creating a website can be one of the most impactful investments for your business. But it's important to know how much this endeavor will cost you before diving in. The cost of building and developing a website varies depending on the complexity of design, features and functionality needed – but there are some key points to consider when looking at website creation costs that can help guide decision-making.
From custom coding solutions to template-based designs, understanding all aspects of website development cost is essential for local businesses seeking an online presence. Let's explore what goes into the total price tag associated with creating a website and see if we can bring greater clarity to these questions.
The truth is, there isn't a single answer as different factors come into play when calculating the overall cost of website building or design; however, here are four key expenses that should always be taken into account:
Domain name – A domain name typically runs between $10-$20 per year.
Web hosting– Depending on who you go through for web hosting services, prices range from around $5/month up to more than $50/month for high traffic sites with many visitors each day.
Design & Development Costs– If you're starting from scratch without templates, then you'll need someone skilled in graphic design (logo) and web programming which could run upwards from $500 and beyond depending on complexity .
Maintenance Fees– Website maintenance fees vary based on who provides them and their level of involvement after launch. Generally speaking though, expect anywhere from$25 to several hundred dollars per month for ongoing support such as server monitoring, content updates etc…
When considering any type of digital asset investment such as website building and design, it pays off to do proper research ahead of time and understand exactly where your money will potentially be going so that expectations are managed correctly throughout the process. Factor in current needs while also keeping scalability potential top-of-mind so that future growth plans remain viable down the road. Armed with knowledge about all facets involved with establishing an effective online presence , local businesses have everything they need to make informed decisions regarding budgeting, pricing structures ,and long term sustainability goals related to their websites over time.
What Are The Best Tools To Use For Seo And Analytics?
When it comes to website optimization, having the right SEO and analytics tools is key for local businesses. But with so many available options, which are best? Let's take a look at what you should be considering when choosing your preferred SEO and analytics tools.
First up is understanding how each tool works and what its capabilities are. Some of the most popular SEO tools include Google Search Console, SEMrush and Ahrefs – all offering amazing insights into keyword research, competitor analysis, performance tracking and much more. For website analytics specifically, there are solutions like Hotjar or Crazy Egg – allowing you to track visitor behavior on your site in real-time.
It's also important to consider any extra features that come with each solution such as integrations with other services such as WordPress or Shopify; detailed reporting capabilities; technical support options; custom branding tools; white labeling options etc. Having access to these kinds of features can help streamline workflow processes and maximize efficiency when working on SEO projects for local clients.
Finally, always make sure the cost of each service fits within your budget before committing to one option over another – even if the features sound appealing! Carefully weigh up the pros and cons of each platform before deciding which will work best for both you and your client's needs. That way you'll be able to ensure maximum ROI from whatever software/applications you decide upon for website optimization efforts.
Is It Important To Have A Mobile-Friendly Website?
When it comes to website design, creating a mobile-friendly version of your site is absolutely essential. In today's world, more and more web traffic is coming from phones and tablets than ever before – so having a responsive website that looks great on all devices is key for success. Mobile optimization isn't just about making sure your content looks good; it also involves strategies like ensuring your page load times are as fast as possible, using features like pop-ups strategically, and considering how people interact with the site differently when they're browsing from their phone.
The importance of having a well thought out mobile strategy can not be overstated. If you don't have an optimized experience for users who access your website through their phone or tablet, you could end up losing potential customers. It's important to think beyond 'making things look nice' when it comes to designing a mobile-friendly website – there are many other factors involved in building something that works seamlessly across all platforms.
In addition to being user friendly, investing in a mobile-optimized design will help boost search engine rankings and provide valuable insights into customer behavior. By taking advantage of analytics tools such as Google Analytics or Hotjar, you can track how users interact with your site on different devices and identify areas where improvements need to made for better performance. This information will give you invaluable insight into what needs tweaking in order to create an optimal experience across any device.
Ultimately, a well designed mobile-friendly website should make surfing from any device easy and enjoyable for visitors – without sacrificing quality or functionality! Investing time and resources into creating an effective mobile strategy now will pay off big dividends down the road by improving user engagement and increasing conversions. Trust us; if you want to succeed online these days then going mobile is non-negotiable!
How Can I Ensure Security And Reliability Of My Website?
When creating a website, security and reliability are key considerations. After all, customers will only trust your site if it is secure and reliable. In fact, research from the National Cyber Security Alliance shows that over 60% of small businesses have experienced cyber attacks in the past year alone. This emphasizes just how important it is to ensure both website security and reliability when building a website.
Website protection should be top priority when designing your site. Make sure you use an up-to-date firewall system, robust encryption protocols, and allow for secure login credentials. Additionally, consider using two-factor authentication as an extra layer of security on sensitive accounts or transactions. It's also important to regularly monitor user activity so that any suspicious behavior can be quickly identified and addressed.
Reliability is another crucial factor when constructing a website. Poorly coded sites may suffer from slow loading times or other technical issues which can lead to customer frustration and loss of business opportunities. Investing in quality hosting services with good uptime guarantees can help improve the performance of your website significantly. You should also make sure that your content management system (CMS) is regularly updated with patches to stay ahead of potential vulnerabilities or bugs that could affect the stability of your site.
Creating a trustworthy web presence doesn't have to be daunting if you take steps towards securing and stabilizing your website early on during development phases. With some proactive planning and implementation strategies such as those outlined above, you'll soon find yourself well on the way to offering customers a safe and reliable experience they can rely on time after time!
What Is The Most Effective Way To Integrate My Website With Social Media?
Integrating your website with social media is a great way to increase conversion rates. When done properly, this strategy can help local businesses enhance their online presence and reach new customers. Social media integration for websites allows users to easily share content between different platforms, which helps create brand awareness and loyalty. It also enables targeted campaigns that drive more engagement from potential customers.
There are several strategies you can use to effectively integrate your website with social media. The first step is to make sure the content on your site is optimized for each platform and tailored specifically for the audience you're trying to reach. You should also consider creating unique landing pages designed specifically for promotional purposes on each platform so people are directed back to your website when they click through posts or ads. Additionally, it's important to establish an active presence in order to keep followers engaged, such as providing regular updates about new products or services and engaging in conversations with other users.
Another key factor of successful social media integration is understanding how various platforms work together and coordinating them accordingly. For example, if you have an Instagram account but no Twitter profile, look into connecting the two so that your posts appear across both networks simultaneously. This will save time while allowing you to maximize exposure among multiple audiences. Additionally, don't forget about search engine optimization (SEO) – optimizing text-based content on your site for keywords related to what customers might be searching for will improve its visibility online and attract more traffic from search engines like Google or Bing.
Finally, measuring success is essential when it comes to social media integration for websites – analytics tools such as Google Analytics provide detailed data about how visitors interact with your site after coming from social media sites so that you can evaluate whether these efforts are paying off or need improvement over time. With these steps in place, local businesses can take advantage of all the benefits of integrating their website with social media and experience increased conversions as a result!
Conclusion
Creating a website that converts is an important step for any local business. With the right tools and strategies, you can make sure your website is secure, user-friendly, and optimized for maximum success. By investing in SEO and analytics software, ensuring your site is mobile-friendly, and integrating it with social media platforms like Instagram or Facebook, you'll be well on your way to creating a website that attracts customers and increases conversions.
It's not always easy to know where to start when building a website from scratch. But as long as you have clear goals in mind and take time to research the best solutions available, I'm confident that you can create a great website that will help your business grow. Take advantage of all the resources available today–websites, forums, blogs–and don't hesitate to reach out if you need extra help along the way.
At the end of the day, creating a successful website takes dedication and hard work. It may seem daunting at first but by following these tips and strategies outlined above, I'm sure you'll soon find yourself reaping the rewards of having built an effective online presence for your local business!
Related Posts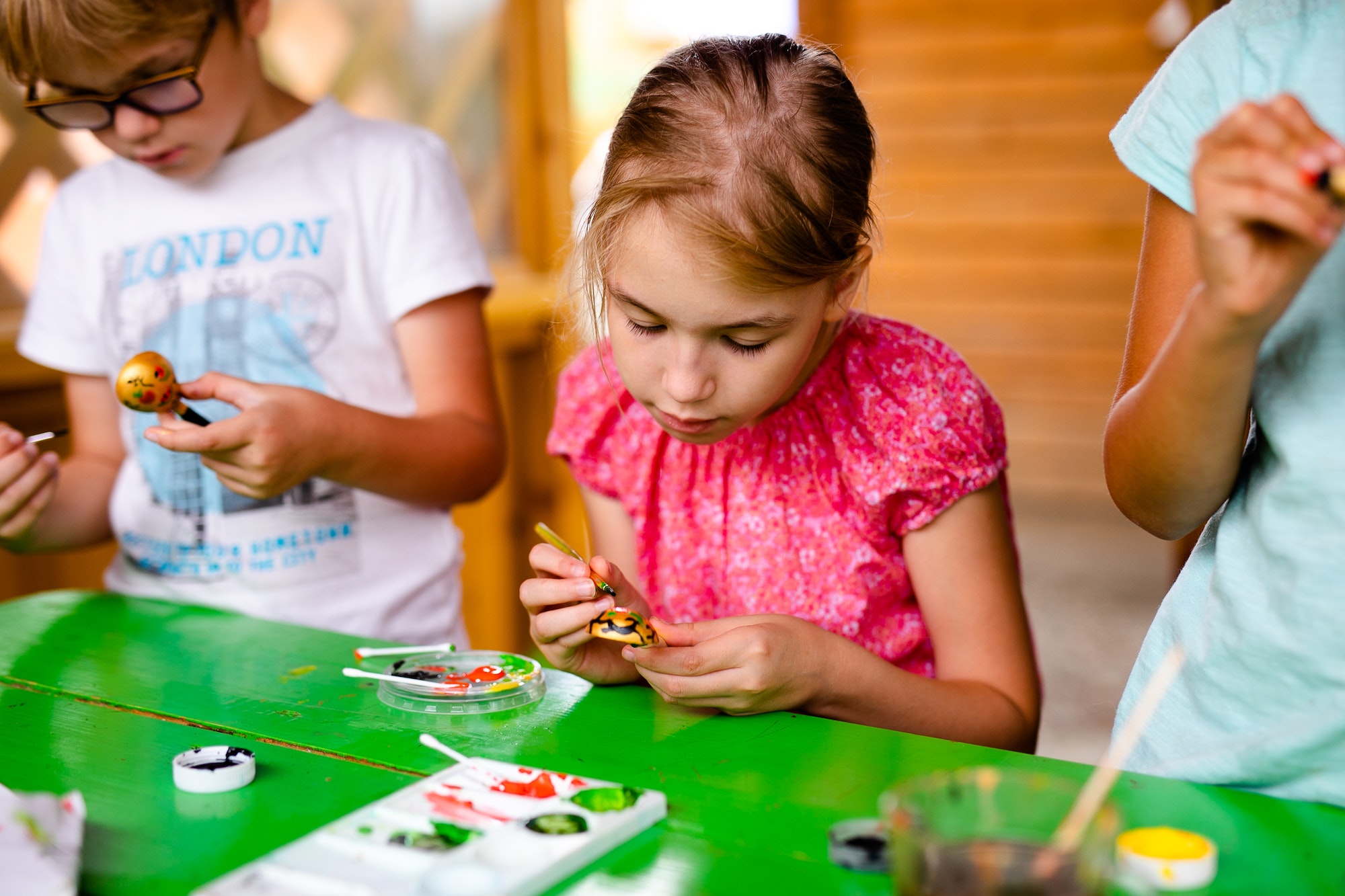 The Importance Of Community Involvement For Local Business Owners As a local business owner, I've always believed that the key to success goes beyond just providing great products or services. It's about being an active…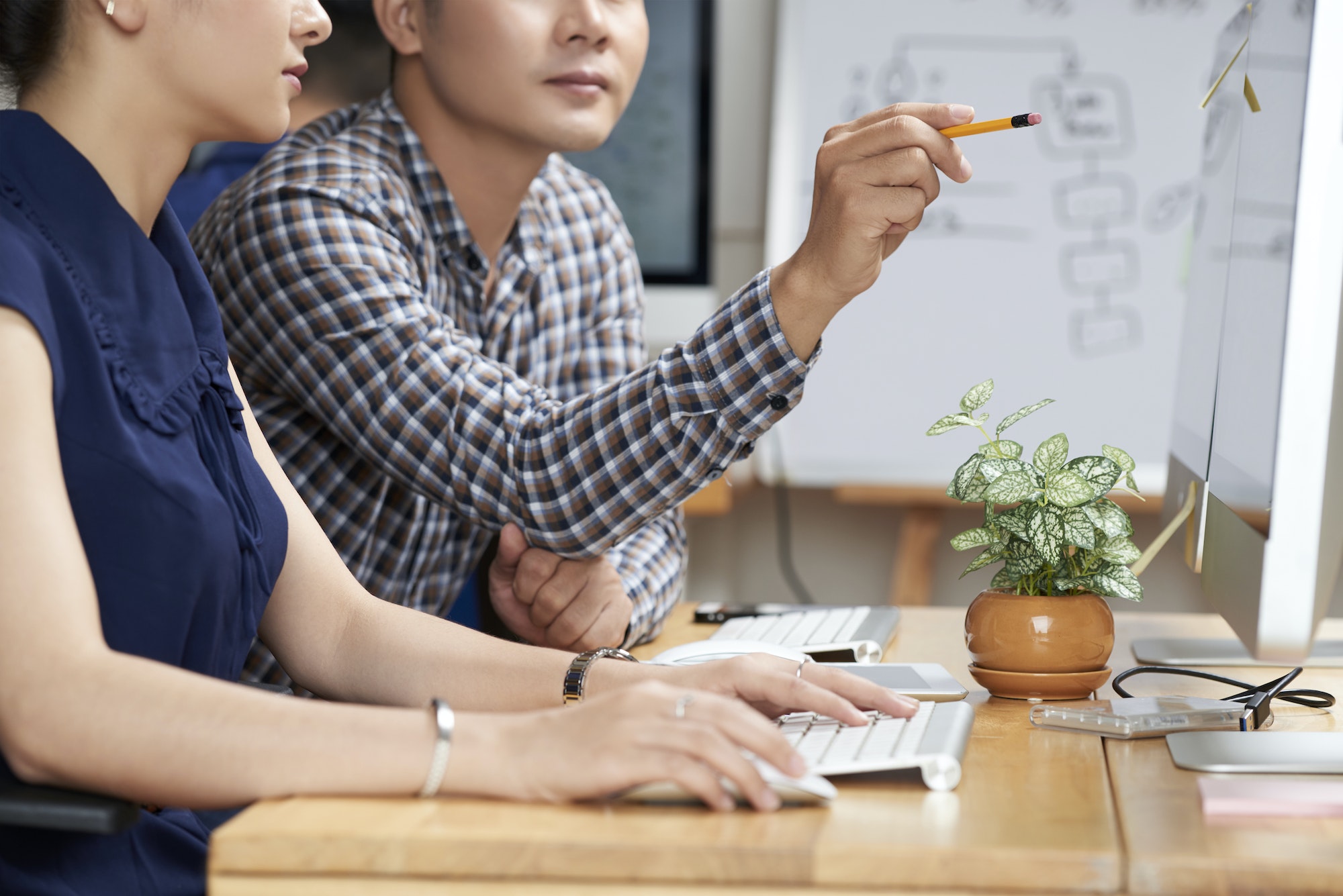 The Benefits Of Targeted Advertising For Local Businesses As a local business owner, I know firsthand how crucial it is to stay ahead of the competition and keep customers coming through the door. One powerful…
👇 Book Your Free Consultation
👇 You May Also Like…
Local Business Heroes 'Go' Platform Replaces Over 20 Other Software
It is everything your small business needs to compete, all in one place so you can convert more customers and grow your business without tech overwhelm.