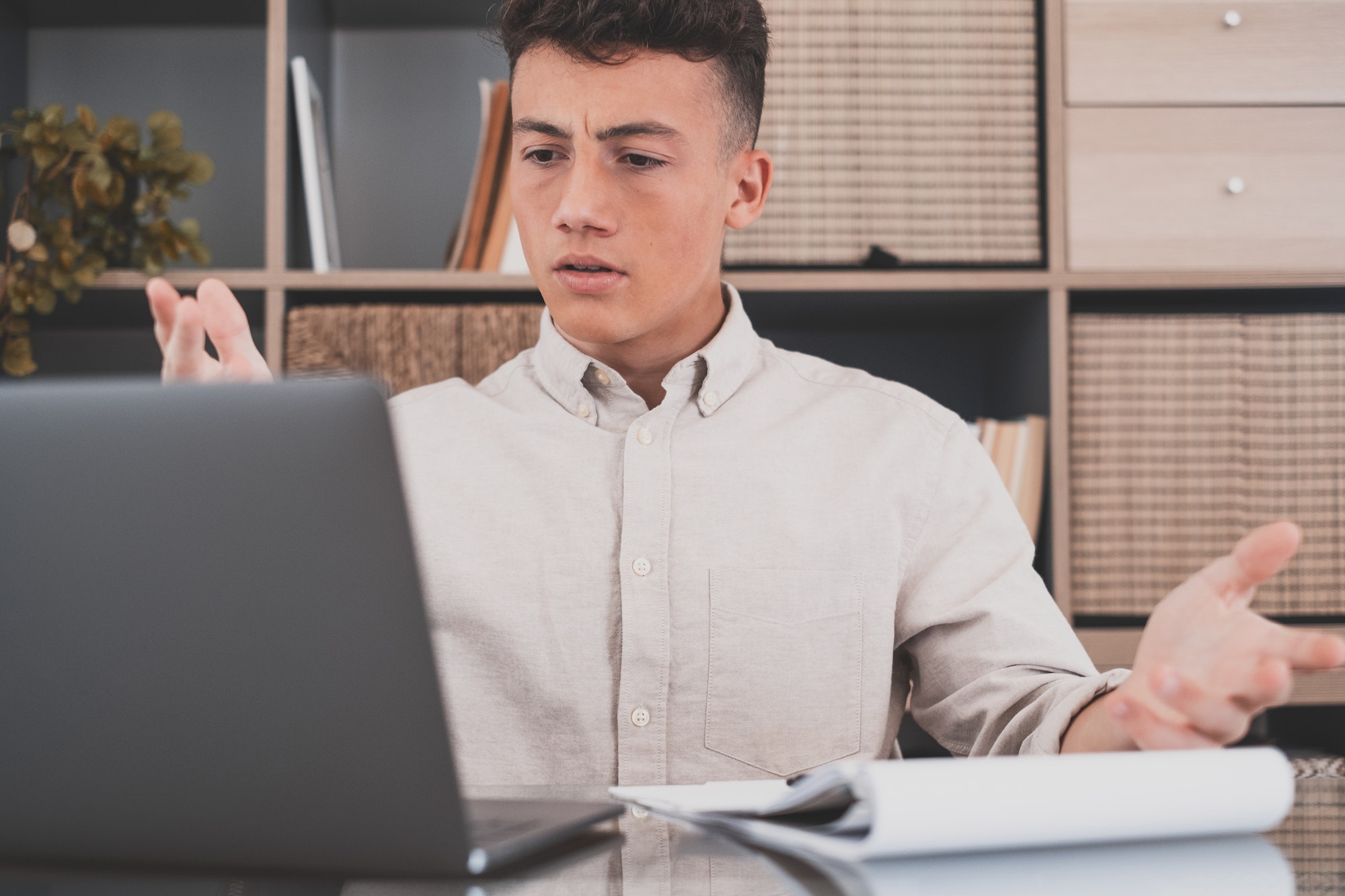 10 Website Design Mistakes Small Business Owners Should Avoid
As a web design expert, I'm here to share with you the 10 most common mistakes small business owners make when designing their website. It's easy to get overwhelmed by all of the available options and end up making costly errors that could be avoided. With my help, though, these mistakes can easily be prevented so your website stands out from the competition and reflects your brand in the best possible way.
The internet is an incredibly powerful tool for businesses of any size — but only if it's used wisely! When creating a website, there are certain pitfalls to watch out for that every small business owner should avoid. From poor navigation to shoddy content production, not having your ducks in a row could mean potential customers click away before they even learn what you're offering.
Luckily, I have some tips and tricks on how to side-step these issues and create an effective website that will draw people in and keep them coming back for more. By understanding which elements work together seamlessly and knowing where things can go wrong, you'll have everything you need to masterfully craft the perfect site for your small business. So read on as we explore the top 10 website design mistakes – and how to avoid them!
Poor Navigation
Poor navigation is one of the major website design mistakes small business owners should avoid. A site's navigation structure can make or break its usability, so having a clear and easy-to-navigate menu system is essential for any successful website. Without it, visitors will struggle to find what they are looking for, leading to an increase in bounce rate and abandonment of your website. To ensure that users have a good experience on your site, always opt for a logical navigation structure with intuitive labels and categories. This way you can help guide people through your content easily and confidently. Additionally, don't forget about mobile optimization; by making sure that all menus are fully responsive across all devices, you'll guarantee that no matter how visitors choose to access your site, they won't be hindered by clumsy navigation systems. All in all, poor navigation has the potential to cause serious usability issues which could damage user experience – something you definitely want to avert!
Unattractive Layout
Moving away from poor navigation, we come to the next website design mistake that small business owners should avoid: an unattractive layout. A poorly designed website is often immediately recognizable. It's ugly and gives off a negative impression of the company it is meant to represent. Having an unappealing appearance can be damaging for any organization as potential customers may move on without further consideration due to their first impressions.
To prevent this, businesses must ensure their websites are visually pleasing by avoiding cluttered pages, unnecessary information, elements arranged in confusing ways or visual chaos. Aiming for simplicity while also working within a desired aesthetic is key when creating attractive layouts. Furthermore, all important pieces of information should be easy to find with minimal effort required by site visitors; most people don't have time to search extensively for what they need so make it simple!
It's also a good idea to keep up with current web trends and apply them where possible or appropriate. While some classic designs remain timelessly beautiful, others could benefit from being updated regularly since technology continues advancing at such a fast pace. If you haven't already done so, take some time out to analyze other small business websites in your industry – see which features work well and consider implementing these into your own design process (assuming they meet user needs).
Finally, always remember that aesthetics matter but functionality matters more! Striking a balance between having an eye-catching page whilst ensuring vital details are easily accessible is essential in order to create successful online experiences. With overly complex homepages becoming increasingly common nowadays it pays dividends to put yourself in the shoes of prospective users and look objectively at how usable and enjoyable using your website really is.
Overly Complex Homepage
When it comes to website design, there's a fine line between keeping your customers engaged and overwhelming them. An overly complex homepage can quickly take away from the user experience, leaving visitors with an incomplete picture of what you offer. This is one mistake that small business owners should avoid at all costs.
To comprehend the complexity of an overly complex homepage, imagine yourself as a customer visiting your website for the first time. You're greeted by too much information on the page – multiple images, pop-ups, videos, etc., all simultaneously vying for attention – making it difficult to understand what exactly your business offers. On top of this confusion are various links taking visitors in different directions; ultimately leading nowhere but back to where they started. Even if the content is relevant and up to date, it's simply too much for users to process in such a short amount of time.
The key here is balance: know when enough is enough! A simple yet attractive layout will keep customers interested without becoming overwhelmed and lost in a sea of irrelevant data or flashy elements that don't contribute anything meaningful to their experience. Take care not to cram everything onto one page – instead focus on providing just enough material so visitors have incentive to explore further through other pages within your site.
In order for customers to make informed decisions about your product or service before converting into leads or sales, they must be able to easily digest the necessary information immediately upon landing on your homepage. Anything more than that could cause viewers to become frustrated and leave prematurely – costing you conversions and money over time! Letting go of extraneous items helps simplify things while still conveying who you are and what value you offer potential clients.
Creating an effective web presence requires careful consideration when designing each element of your site including homepages; paying close attention so no single area becomes overly complicated or confusing due its lack of organization and structure. Outdated design elements can also detract from user engagement; let's look at how we can combat these issues next…
Outdated Design Elements
Small business owners should be careful to avoid outdated design elements when creating or updating their website. Outdated fonts, retro graphics, dated colour palettes and old-fashioned logos are all signs of an amateurish site that won't inspire confidence in browsers. Obsolete icons can also make a website appear out of touch with modern trends, which isn't the message you want to send potential customers.
One way to keep your web design from getting stale is to check for updates regularly. Keeping track of changes in tech and consumer preferences means you'll stay ahead of the curve – not following it too closely. Additionally, pay attention to current events and emerging trends so you can update your website accordingly. If something's popular now but will likely soon become passé (like certain types of emojis) don't incorporate them into your design just yet! Instead, opt for timeless features like clean lines and subtle animation effects that won't go out of style any time soon.
It's important to remember that web design is ever-evolving – what works today may look dated tomorrow if you don't take steps towards keeping it fresh and relevant. Even small tweaks such as changing up font sizes or colours every once in a while can help maintain visual interest over time. By avoiding these outdated design elements altogether, small business owners can create a professional looking site that makes an impact on visitors without alienating them with its appearance. Without mobile optimization however, even the most beautifully designed sites risk becoming irrelevant..
Lack Of Mobile Optimization
After discussing outdated design elements, it is important to focus on the importance of mobile optimization and how it can affect a website's success. Consider the case study of Small Business Inc., which failed to make their website responsive for both desktop and mobile users. As a result, customers were left frustrated because they could not view the site properly in their preferred device.
There are many aspects that contribute to an effective mobile-friendly website:
Design: Responsive design ensures that all content scales dynamically across multiple devices, while still providing an optimal viewing experience. This includes using flexible images, media queries, and avoiding fixed widths or heights.
Content: Mobile users should be able to access all information without having to scroll horizontally or zoom into text fields. Additionally, navigation menus should be simplified so that visitors can quickly find what they're looking for with minimal effort.
Testing: It's important to test your website against different browsers and devices to ensure compatibility before launching it live. This will help you identify any issues with layout, functionality, performance, etc., so that you can fix them accordingly.
In short, neglecting mobile optimization can have disastrous consequences for small businesses today since more people use their smartphones than computers or laptops when browsing websites online. If a business does not provide its customers with an easy-to-navigate mobile version of its site then chances are those customers will take their business elsewhere. Without proper planning and testing ahead of time, companies risk losing potential sales due to lack of mobile optimization—a mistake no small business owner wants to make. The next section discusses another common issue among websites—missing contact information.
Missing Contact Information
Not having contact information on a website is the most egregious mistake small business owners make in web design. When customers can't easily find your contact details, they will search elsewhere for their goods and services. It's essential to include your phone number, physical address, email address, and social media links prominently throughout your site so that potential customers have multiple ways to reach you.
| | |
—|—|—
Negative Impact: | Customers won't be able to easily contact you when they need help or want more information about your products/services. |
Consequences: | Potential clients could take their business elsewhere if they don't see any way of reaching out to you. |
Implications: | You could miss out on valuable leads and sales opportunities because potential buyers are unable to get in touch with you. |
Solution: | Make sure all contact info is visible and accessible from every page of your website! |
Failing to provide missing contact information sends an implicit message that you're not interested in engaging with customers—which spells disaster for any small business owner trying to attract new prospective customers with their online presence. Not only does this show a lack of care and respect for visitors coming onto the site, but it also makes it difficult for them to do what you ultimately want them to do — purchase from or engage with your company. To avoid this common misstep, ensure that all necessary contact info is available everywhere across the entire website so users never feel lost or confused when attempting to reach out to you.
Non-Responsive Images
When it comes to website design, one of the most commonly overlooked pitfalls is using non-responsive images. These are images that do not scale properly on different devices and screen sizes resulting in distorted or pixelated visuals. This can be extremely off-putting for visitors who may quickly navigate away from your site due to poor user experience. As such, it's important to ensure all of your website images use responsive image scaling techniques.
Image sizing, compression, and optimization should also be taken into account when creating a visually appealing user interface. Image sizing involves determining an appropriate size for each image depending on its purpose while image compression reduces file size without sacrificing quality too much. Finally, image optimization ensures that each image displays correctly across multiple browsers and platforms.
However, simply utilizing these practices isn't enough if you want to create a successful website design; consistency is key! All images must have the same aspect ratio with similar resolutions and styles otherwise they will look unprofessional and distract from other content on the page. Additionally, make sure any icons used throughout the site match as well so that everything looks uniformed regardless of device type.
Ultimately, web designers must pay attention to details like this if they are looking to achieve success online as failure to do so could lead to disastrous consequences for their business – including low engagement rates and reduced conversions!
Low Quality Content
Low quality content can be a major issue for small business owners trying to build an effective website. Poor text quality, poorly written content, unreadable content and unhelpful content are all things that you should avoid when designing your site.
To ensure high-quality content:
Invest time in writing or commissioning well-written copy;
Take the time to proofread and edit the written material;
Use visuals & videos where appropriate to help illustrate points more effectively.
The main takeaway here is that low-quality content will diminish your website's credibility and cause visitors to quickly leave your page without taking any action – so it's worth spending some extra effort ensuring every aspect of your website reflects the best image possible for your brand. And with regards to text specifically, make sure everything is clear and concise – don't try to stuff too much information into one paragraph as this often leads to confusion from readers!
While investing in good quality web design services can save you a lot of stress and hassle, if you skimp on creating high-quality textual content then you could end up losing out in terms of engagement with potential customers. Now let's move onto discussing another important factor regarding website design – slow website loading speed…
Slow Website Loading Speed
As the sun slowly rises in the horizon, a small business owner sets off on their journey to create the perfect website. Unbeknownst to them, they are about to make an error that could lead to disaster. They have neglected one of the most important aspects of web design; slow website loading speed.
| Impact | Solution | Result |
| --- | --- | --- |
| Poor User Experience | Website Speed Optimization & Loading Optimization Techniques | Improved User Experience & Increased Conversion Rate |
Slow loading speeds can be disastrous for any website and it is essential that website owners take steps to ensure their sites load quickly. One way to do this is by ensuring all images and videos used onsite are optimised for size and quality as large media files will slow down page loads significantly. Additionally, utilising caching methods such as content delivery networks (CDNs) or leveraging browser caches can help improve site performance considerably. Furthermore, making sure your codebase is clean with minimal server requests should also be considered when attempting to increase speed.
If these techniques are ignored then not only will users likely experience poor user experiences but you may also find yourself struggling to rank well in search engine results pages which further impacts conversions rates and customer acquisition efforts. All in all, if you want your website to perform at its best then taking steps towards improving page loading times must be part of your overall strategy. Ignoring SEO best practices can prove costly for any small business so don't let bad web design mistakes cost you potential customers!
Ignoring Seo Best Practices
Small business owners shouldn't underestimate the potential of SEO optimization. Search engines are a major source of website traffic, so it's important to optimize your site for these platforms in order to maximize visibility and reach new audiences. Here are some key areas where small businesses should focus their efforts on when optimizing for search engine results:
Keyword research: Start by doing thorough keyword research to identify which keywords you need to target in your content. This will help ensure that you're creating content with the right terms and phrases that people use when searching online.
Meta descriptions: Make sure you include meta descriptions on all pages of your website as they provide context about what each page is about and can improve click-through rates from organic search engine results.
Content optimization: Optimizing your existing content with relevant keywords and phrases can also help improve organic rankings over time. Additionally, make sure that you're regularly adding fresh content such as blog posts or product updates to keep users engaged and coming back for more.
Site structure: Finally, it's important to organize your site into logical categories and incorporate internal links throughout the site so that search engine crawlers can easily find relevant information without any difficulties. By linking related topics together, this helps establish authority around certain topics which can boost overall rankings within search engines.
Overall, incorporating SEO best practices into your website design is essential for reaching a larger audience and driving more organic traffic to your business' website. If done correctly, leveraging SEO techniques can be highly beneficial for growing awareness of a brand quickly while establishing trustworthiness among customers at the same time.
Frequently Asked Questions
What Is The Best Way To Optimize My Website For Mobile Devices?
When it comes to website design, one of the most important aspects for small business owners is mobile optimization. To optimize a website for mobile devices, having an engaging and customized mobile version that caters to your users' needs is key. It can be difficult to navigate a website on a small screen if it hasn't been designed with mobile in mind, resulting in frustrated customers who may not bother returning.
I recently worked with a client whose website was slow and clunky on mobile devices; as soon as I optimized their site by compressing images and making sure page elements were sized correctly, they saw an increase in traffic from both desktop and mobile visitors alike. The same principles apply to any type of website optimization: ensuring that all elements are properly sized so that no matter what device someone is using, they will have a great user experience.
One approach I recommend when optimizing websites for mobile devices is utilizing responsive design techniques – this ensures that content automatically adapts itself depending on the size of the viewer's device or browser window. This means you don't need to create separate sites or templates for different types of phones; instead, everything adjusts seamlessly based on the dimensions of each individual device. Additionally, leveraging caching technology like CDNs (Content Delivery Networks) can help reduce load times for pages viewed via smartphones or tablets since these files are stored closer to where people access them geographically.
It's also important to consider how text looks on smaller screens: make sure font sizes are large enough to read comfortably without needing zoomed-in views – otherwise you risk losing visitors due to poor legibility! Finally, remember that many popular search engines now prioritize mobile-friendly versions over those which aren't optimized accordingly; so investing time into properly configuring your site could mean higher rankings organically and extra visibility among potential customers looking for relevant services online.
Optimizing websites for mobile isn't something to take lightly – but with some patience and attention paid towards details such as page speed loading times and responsive designs tailored specifically towards handheld devices, businesses can ensure their web presence remains accessible across multiple platforms while still delivering quality experiences regardless of platform used.
How Can I Improve The Loading Speed Of My Website?
Good website performance is essential to providing a great user experience. Website loading speed should be of primary importance when it comes to optimizing your site for the best possible results. Page loading time affects everything from search engine rankings and conversions, to customer satisfaction and revenue growth. If you're looking to improve your website's speed optimization, here are some top tips that web design experts recommend.
First off, use an optimized hosting provider as this can have a huge impact on page load times. Web hosts with servers located close to where most of your visitors live will ensure faster response times too. Additionally, make sure you keep up-to-date with the latest version of any software or plugins used on the website – older versions may not always perform optimally due to changes in coding practices over the years.
It's also important to monitor how large files such as images and videos are affecting loading speeds. Make sure they've been compressed properly before being uploaded onto the server so they don't increase page size unnecessarily – one way of doing this would be by using a content delivery network (CDN). Finally, consider caching static elements of your pages like HTML and JavaScript code into browser caches which will reduce the number of requests made back to your server when someone visits again – remember; less requests mean quicker responses!
These simple steps should help get you started in improving your website's overall performance but there are other more advanced techniques available if needed – from leveraging browser capabilities like preloading resources, to setting expiry headers for database queries stored within memory. All these small tweaks will add up over time so take them seriously if you want maximum efficiency out of your site!
How Can I Make Sure My Website Is Seo Friendly?
When it comes to website design, one of the most important considerations is SEO-friendliness. An SEO-friendly website will rank higher in search engine results pages (SERPs) and therefore be more visible to potential customers. To ensure that your website is optimized for search engines, there are certain elements you should focus on within your web design.
First, you need to consider keyword optimization when designing your site. You'll want to include relevant keywords throughout the content and page titles so that they show up in SERP rankings. Additionally, having meta tags with targeted keywords can help boost visibility as well. If a user searches for something related to what's included in these tags, then chances are good that your website will appear among their results.
Second, make sure you're utilizing ranking algorithms correctly within your website design. This means ensuring that the structure and navigation of the site adheres to best practices outlined by Google and other major search engines. It also involves making sure all images have alt text assigned to them so they can be picked up during crawls by bots from these companies. Finally, if possible try adding structured data markup into various sections of the codebase – this helps give search engines additional context about each page on the site which could result in better rankings over time.
Thirdly, remember that small changes can lead to big improvements in terms of improving how search engines view your website's design. For example, optimizing image sizes or compressing HTML files can drastically reduce load times while still maintaining quality visuals and great UX/UI experiences respectively. Making sure all external links point only towards trustworthy sources is another way you can help increase credibility with both visitors and bots alike!
Finally, staying ahead of trends by regularly reviewing new developments in SEO-friendly web design techniques will go a long way towards keeping your website competitive within SERPs over time. Investing in an experienced web designer who understands the latest guidelines around SEO compliance may prove invaluable as it ensures that any changes made don't hurt overall performance – allowing you to get maximum impact out of every update going forward!
What Design Elements Should I Use To Ensure My Website Looks Attractive?
Creating an attractive website is a must for any small business owner. It's important to consider the design elements that will ensure your site looks professional and eye-catching. Responsive design, modern layout, color scheme, typography, and call-to-action are all key components that should be taken into account when designing a website.
When it comes to responsive design, it's essential that your website works seamlessly across multiple devices such as phones, tablets, and laptops. Responsive web design allows users to have a great experience no matter what device they are using. A modern layout also helps create an inviting atmosphere for potential customers; make sure you use clean lines with organized content so visitors can easily navigate through your site.
The colors used in your website are just as important as the other aspects of its design; choose two or three colors that complement each other well but don't stray too far from the brand identity you want to portray either. Typography should be carefully considered – try not to use more than two different fonts on one page as this could look cluttered. Lastly, make sure there is some kind of call-to-action (CTA) throughout your site; this encourages people to take action after viewing your pages rather than simply leaving without taking any further steps towards engaging with you.
A successful website requires careful consideration of all these areas; by paying attention to detail and making sure everything looks polished and professional, you'll be able to provide visitors with an enjoyable user experience while still keeping up with industry standards. Taking the time to get the details right now will pay off in the long run – think strategically about how best to utilize each element for maximum impact!
How Can I Ensure My Website Navigation Is Clear And Easy To Use?
Having a clear website navigation structure is essential to creating an intuitive user experience. It's one of the most important design elements when it comes to ensuring your visitors can easily find what they're looking for and interact with your site in the right way. To ensure that your website navigation works as intended, there are certain steps you should always take during design and development.
Firstly, make sure you have a logical layout and structure from the beginning. Designing a well-thought out hierarchy of pages allows visitors to get exactly where they need quickly without having to search through multiple layers of content. Additionally, use consistent language throughout all links so people know exactly what kind of information each link leads them too. This will help them become familiar with navigating your site more quickly.
Secondly, create helpful labels for each section or page on your website. These labels should be concise but descriptive enough that users immediately understand what type of content is included on each page or within each section – no guessing required! Think about how someone unfamiliar with your business would interpret the label before settling on one option. Doing this will give clarity to those who may not be familiar with industry specific terms or jargon used by other businesses similar to yours.
Finally, keep in mind accessibility standards when designing your website navigation structure; consider color contrast levels between text and background colors, font sizes, padding around clickable items such as buttons or links and hover effects when applicable. Accessibility compliance ensures everyone can access and enjoy your website regardless of their abilities – something which should never be overlooked if you wish to provide an exceptional user experience!
By following these simple guidelines, you'll be able to develop a comprehensive yet easy-to-use website navigation system that meets both current web standards as well as visitor expectations for an enjoyable browsing experience. With careful planning coupled with thoughtful implementation, you'll be sure to reap the rewards of providing a seamless journey through your brand's online presence!
Conclusion
As a web design expert, I can tell you that there are certain mistakes small business owners should avoid when creating their website. These include neglecting to optimize for mobile devices, failing to improve loading times, not considering SEO factors and using unattractive visuals.
On top of this it's important to ensure the navigation is clear and easy to use so visitors have a positive experience on your website. If I could offer one piece of advice it would be: take time in designing your website as an attractive, well-functioning site will lead to more customers finding out about your products or services.
Ultimately, by avoiding these common pitfalls you'll save yourself from countless headaches down the line and create a website that looks great and functions perfectly – something all small businesses strive for!
Related Posts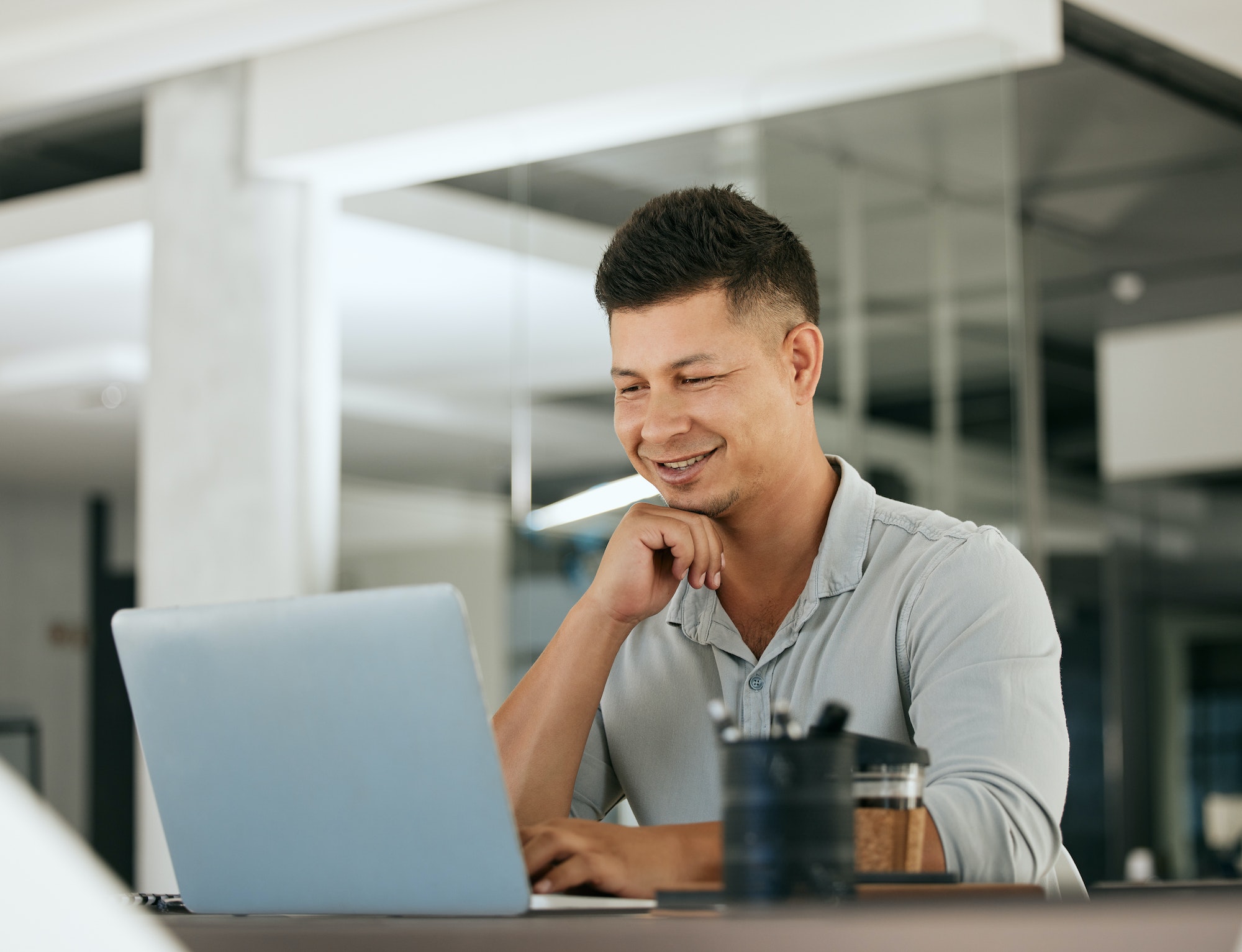 Creating A Killer Website For Your Local Business Hey there, fellow business owners and entrepreneurs! I bet you're just as excited about growing your local business as we are in helping you achieve that. And…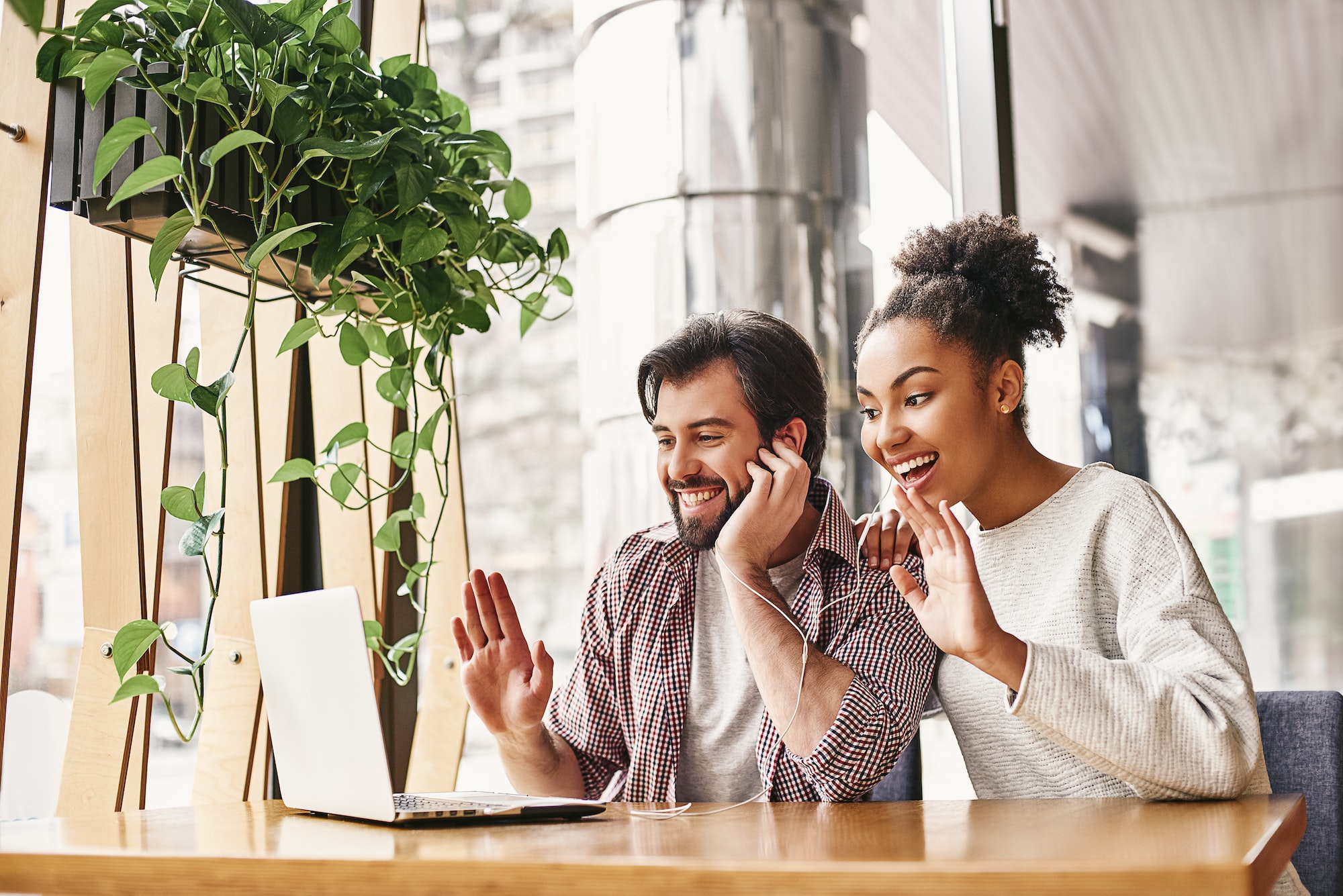 Maximizing Your Website's SEO Potential: A Guide For Small Business Owners As a small business owner, you know that having an online presence is essential for success. However, without the right strategies in place for optimizing your website's SEO potential,…
👇 Book Your Free Consultation
👇 You May Also Like…
Local Business Heroes 'Go' Platform Replaces Over 20 Other Software
It is everything your small business needs to compete, all in one place so you can convert more customers and grow your business without tech overwhelm.