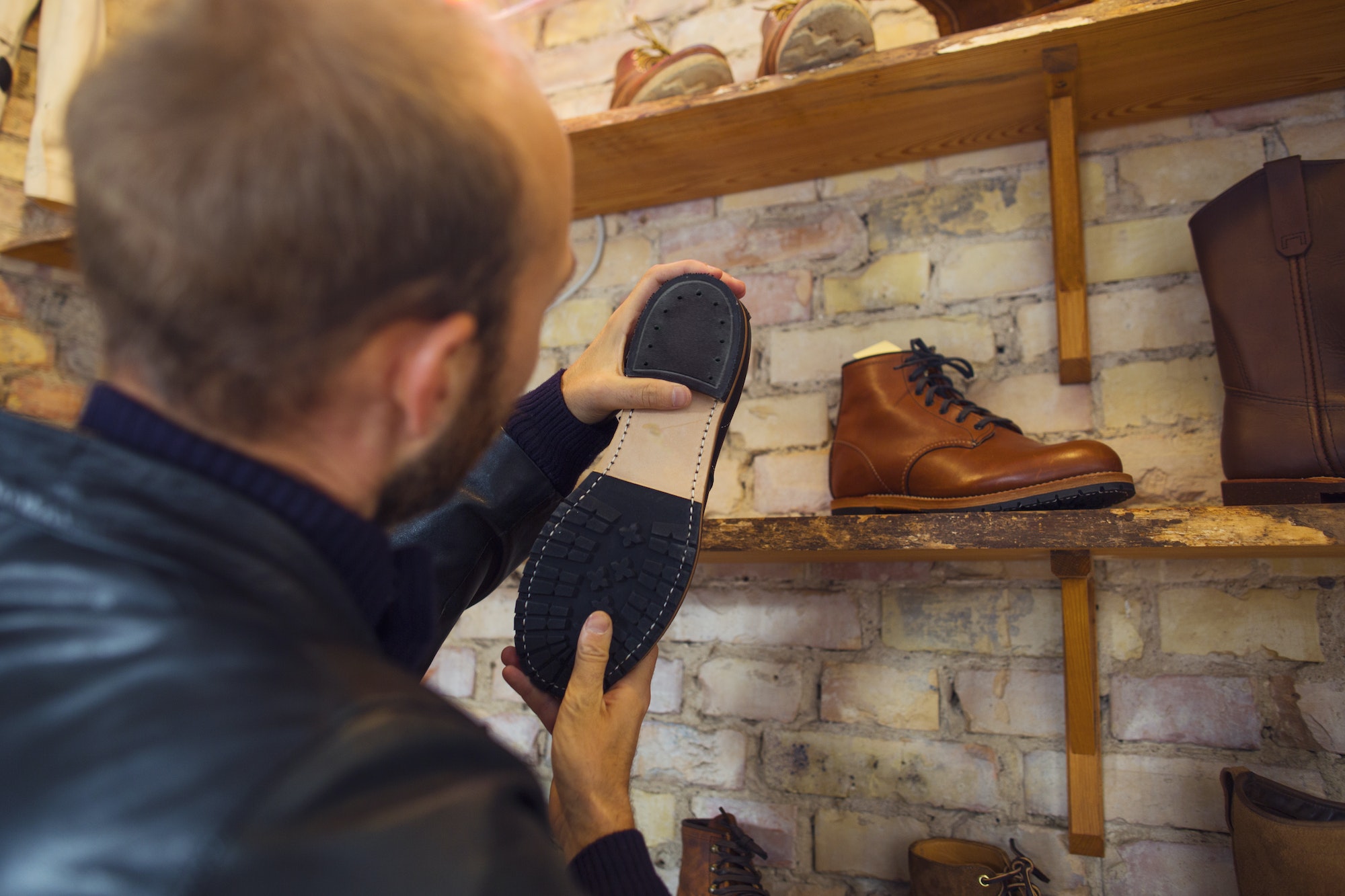 How To Increase Foot Traffic To Your Brick-And-Mortar Store
As a marketing strategist, it's my job to help businesses increase their foot traffic and maximize their profits. If you're looking for ways to draw more people into your brick-and-mortar store, then you've come to the right place. In this article, I'll show you how to use different strategies to get more customers through your door.
We all have a subconscious desire for mastery – that feeling when we know that we can do something better than before. Every business owner wants to feel like they are providing an outstanding service or product; however, getting more people in the door is key to achieving success. That's why understanding how to effectively drive foot traffic is so important.
In this article, I'm going to share with you some of the best techniques that will help bring new customers into your store and keep them coming back again and again. So if you're ready to start increasing your foot traffic today, read on!
Definition
Increasing foot traffic to a brick-and-mortar store is like the light at the end of a dark tunnel for many local businesses. As storefronts struggle to compete with online retailers, strategies must be employed in order to attract and retain loyal customers. Foot traffic can be increased by utilizing social media platforms and location-based services that direct visitors to your business. Strategically engaging potential customers through these channels can help drive sales and build brand awareness. At its core, increasing foot traffic relies on having an effective marketing plan that speaks directly to target audiences – one that focuses on creating relationships rather than solely pushing out messages. With this in mind, let's explore the benefits of increased foot traffic for brick-and-mortar stores.
Benefits Of Increased Foot Traffic
Now that you understand the definition of foot traffic, it's time to explore the benefits of increased foot traffic for your brick-and-mortar store. Increased foot traffic can have a positive impact on your business in many ways:
Sales and Profits:
Increased sales: More customers coming into your store means more potential for sales.
Higher profits: With an increase in customer visits comes an opportunity to upsell products or services, leading to higher profits.
Reputation and Visibility:
Enhanced reputation: A high volume of people walking through your door conveys a sense of trustworthiness and increases brand loyalty with existing customers.
Increased visibility: When more people visit your store, they are exposed to your brand which increases awareness among potential buyers.
Customer Satisfaction: An influx of shoppers also helps create a better experience overall as customers feel acknowledged and valued when stores are bustling with activity.
The benefits of increased foot traffic are clear—higher sales, higher profits, enhanced reputation, increased visibility, and improved customer satisfaction all make a difference to the success of any business. All these aspects come together to create a strong foundation for long-term growth and sustainability. By taking advantage of this valuable resource, businesses can unlock their true potential for success. Now let's discuss how local advertising strategies can help boost foot traffic even further!
Local Advertising Strategies
Local advertising is like a jigsaw puzzle, with each piece forming an important part of the overall strategy. As a business owner looking to increase foot traffic to your brick-and-mortar store, there are several local ad strategies that you can use to help draw in customers. Here are some local advertising tactics and ideas for getting people through the door:
First, create eye-catching displays on the exterior of your store. This could be anything from window clings and banners, to sidewalk chalk art or creative murals. Second, get involved in outdoor events such as festivals or block parties where potential customers may be gathered. Third, consider utilizing both physical and digital forms of signage within your community – think billboards and bus shelters alongside ads on social media platforms like Facebook or YouTube. Finally, take advantage of other local marketing options such as direct mail campaigns, radio spots or newspaper inserts.
By combining these various local advertising solutions into one cohesive campaign, you will have more success increasing foot traffic at your brick-and-mortar store. Now it's time to move onto creating a loyal customer base who come back again and again…
Creating A Loyal Customer Base
Having an effective local advertising strategy is a great start for any brick-and-mortar store. However, it's only the first step in growing your business and increasing foot traffic to your store. Creating a loyal customer base is essential to maintain long term success.
| Building Customer Loyalty | Benefits of Retaining Customers | Methods Of Attracting Repeat Business |
| --- | --- | --- |
| Loyalty Program | Higher Profitability | Deals & Discounts |
| Engage with customers | Increase Brand Awareness | Promotions & Giveaways |
| Reward Returning Customers | Gather Valuable Insights | Personalized Experiences |
As a marketer, you should focus on building customer loyalty through various methods such as creating loyalty programs, engaging with customers, rewarding returning customers etc. Doing so will provide multiple benefits like higher profitability from repeat purchases, increased brand awareness over time and gathering valuable insights about customer preferences and behaviors. Furthermore, you can attract more repeat business by offering deals and discounts, running promotions or giveaways and providing personalized experiences that make them feel valued.
Creating a positive experience for each customer will ultimately lead to greater customer retention rates and improved sales volumes over time. A small investment in retaining existing customers can result in long term returns which go beyond just making profits – it builds up trust between the company and its customers too. By focusing on creating a loyal customer base instead of solely prioritizing acquisition of new customers, businesses are sure to pay off both short term gains as well as long term growth prospects.
The next step towards boosting foot traffic into your store is establishing an effective digital presence coupled with social media marketing strategies. This will help reach out to potential customers who may not be familiar with your brand yet but possess similar interests or values relevant to what you have to offer at your brick-and-mortar store….
Digital Presence And Social Media Marketing
Increasing foot traffic to your brick-and-mortar store requires an aptitude for digital strategy. It's as if the internet is a new high street, and you have to find ways to make sure your storefront stands out from the rest. To do this, you'll need to build up an effective digital presence with social media marketing.
Creating a strong online presence starts with developing comprehensive marketing strategies that utilize the most popular platforms such as Twitter, Facebook, Instagram, and YouTube. Focus on creating campaigns that are tailored specifically for each platform so that they can reach their target audience in the best way possible. Also consider engaging influencers who already have established followings across various social media channels; partnering with them can help get more eyes on your brand quickly and effectively.
It's important to note that while digital presence is key to increasing foot traffic, it should be part of an overall approach which also takes into account events and promotions at the physical location itself. Therefore, look for creative ways to use both offline and online tools together in order to maximize customer engagement. For example: create special discounts or offers exclusive to those who visit your store through referrals or links shared on social media sites like Twitter or Instagram. This will not only encourage people to come into your store but could also generate further buzz about what goes on there!
Overall, having a good understanding of how different elements work together will help you create successful social media campaigns that ultimately drive more customers into your brick-and-mortar shop. With thoughtful planning and strategic execution, you'll soon see results from these efforts – rising above other stores in terms of visibility and footfall alike! Moving forward then, let us explore how events and promotions can play their own unique role in helping increase foot traffic…
Events And Promotions
Events and promotions are a great way to increase foot traffic in any brick-and-mortar store. Hosting events such as product launches, fashion shows, trunk sales or live music can help draw attention to your storefront. Offering discounts and incentives will also encourage customers to come back for more. Consider providing loyalty rewards, limited time offers and exclusive coupons that people can access when they visit the store. This will create an incentive for them to keep coming back and explore what you have on offer. It's important to tailor your promotional activities according to the interests of your target audience so they feel like they're getting something special out of it. When done right, these strategies can really boost revenue by bringing in new customers while keeping loyal ones around too. By utilizing events and promotions strategically, you'll be able to maximize the potential of your brick-and-mortar store. Now let's look at how developing partnerships with local businesses could help improve foot traffic even further.
Developing Partnerships With Local Businesses
Developing partnerships with local businesses can be the key to unlocking the potential of a brick-and-mortar store's foot traffic. To increase the footfall, it is essential for business owners to find creative ways to collaborate and get noticed in their local community. As a marketing strategist, here are some strategies that could help:
Reach out to nearby stores or restaurants who offer complimentary services and products. Offering discounts when customers purchase from both stores may draw more people in.
Support other small businesses by hosting events at your store or sponsoring one they are organizing. This will not only create goodwill but also introduce new customers to what you have to offer.
Develop relationships with influencers who live in your area and have an established following on social media platforms like Instagram or YouTube. These influencers often post about local spots they visit and this kind of exposure can attract more people into your shop.
By investing in strategic partnerships, brick-and-mortar stores can build relationships with their neighbors as well as tap into different customer pools which would otherwise remain untapped due to lack of awareness about what these stores provide. With thoughtful collaborations, brick-and-mortars can drive increased foot traffic; however, this must be combined with utilizing location-based services such as Google Maps or Yelp for maximum impact.
Utilizing Location-Based Services
Location-based services are great tools for brick-and-mortar stores to increase foot traffic. These services help business owners target customers when they're nearby and draw them in with special rewards or offers. Here's a breakdown of how location-based services can be used to boost store visits:
| Benefits | Strategies | Results |
| --- | --- | --- |
| Reaches potential customers near the store front. | Utilize location-based marketing tactics such as geofencing, geo-targeting & beacon technology. | Increased awareness of your brand and higher chances of drawing in new customers through coupons and discounts specifically tailored to those within close proximity to the storefront. |
| Connects businesses with influential people in the local community. | Tap into influencers who have large followings that live near your physical locations by providing exclusive deals, events & promotions. | Greater reach among prospective shoppers who may be unaware of what you offer, which could lead to more sales opportunities & increased store visits. |
| Provides incentives for existing customers to return often. | Use location tracking data from customer profiles, loyalty programs or apps to give repeat visitors personalized recommendations & rewards based on their previous purchases or interests." | Improved customer satisfaction and engagement leading to greater retention rates, loyal patrons, more referrals & overall growth in foot traffic at your store front. |
Using these strategies will allow brick and mortar retailers to better engage with their current consumers while also reaching out to potential new ones who may not otherwise know about the product/service offerings available at their storefronts. By combining location-based services with other digital marketing techniques like email campaigns, ads and social media outreach, businesses can create an effective strategy designed around increasing foot traffic at their physical locations over time. Consequently this allows merchants to gain visibility and maximize profits while deepening relationships with established customers as well as cultivating relationships with those living locally that haven't yet visited the store!
Establishing An Online Presence For Storefronts
Taking your brick-and-mortar store to the digital world has never been easier. In order to maximize foot traffic, you must create an online presence that will bring customers in droves! Utilizing digital marketing is a surefire way to make your store stand out from the competition and draw new customers in. Whether you choose to develop a website or use social media platforms like Facebook, Twitter, or Instagram, having an online storefront will be invaluable for reaching potential customers.
Developing content around products and services offered by your brick-and-mortar store can help boost awareness of your business and attract more shoppers. You should also include contact information such as physical location, email address, and phone number so customers have easy access to reach out with any questions they may have about your offerings. Additionally, utilizing targeted advertising through Google Ads or other paid search engine optimization (SEO) tools can further extend the reach of your business's message.
Creating promotional campaigns on various platforms is another great way to drive foot traffic into your shop. These promotions could involve discounts on certain items, "buy one get one free" deals, loyalty programs for returning customers – whatever works best for your business model. Taking advantage of any available coupons or special offers can also make it easier for people who are looking specifically for what you offer at a lower price point than usual.
Ultimately, establishing an effective online presence takes time but can result in tremendous gains when done properly. It serves both as an extension of word-of-mouth advertisement and as a platform where current and prospective customers can learn more about what you have to offer without needing to visit the actual shop itself. With this knowledge in hand, businesses can now move onto the next step: reaching out to local influencers and leveraging their networks for maximum exposure!
Reaching Out To Local Influencers
Reaching out to local influencers is an effective strategy for increasing foot traffic to a brick-and-mortar store. It's an essential part of any successful marketing plan and can be tailored to meet the individual needs of your business. Local influencer outreach involves leveraging relationships with relevant individuals in the community who have influence over their peers, such as bloggers, celebrities, or other prominent figures. By reaching out to these influencers and engaging them in a mutually beneficial relationship, you can tap into their network of followers and create more exposure for your store.
When it comes to local influencer marketing strategies, there are several key elements that should be considered. First and foremost, identify which types of people within your target audience would make good ambassadors for your brand: look at factors like reach, engagement rate, relevance, trustworthiness and industry expertise when choosing potential partners. Once you've identified those candidates, develop meaningful content they will find interesting and useful; this could include blog posts featuring products from your store or exclusive discounts available only through them.
Another important component of influencer outreach is building strong relationships with the people you work with; genuine connection leads to better results than simply trying to get something out of them. Be sure to send personalized messages expressing appreciation for their support and provide timely feedback about how things are going so far. Additionally, consider providing incentives like free merchandise or special offers – anything that adds value to their experience working with you will help build loyalty among both the influencers themselves and their audiences.
Finally, track the performance of each campaign closely so you can learn what works best for future efforts. Measure metrics such as website visits generated by campaigns or social media likes/shares related to specific promotions – this data will give you insight on what resonates most strongly with consumers and allow you refine your approach accordingly. Overall, if done correctly local Influencer Outreach Strategies can be a powerful tool in helping drive foot traffic to your brick-and-mortar store!
Frequently Asked Questions
What Is The Best Way To Measure Foot Traffic At My Store?
Are you looking to understand and measure foot traffic in your brick-and-mortar store? Understanding how customers are moving through your store is essential for both short term optimization, as well as long term success. As a marketing strategist, I'm here to help you track and analyze the number of people entering and exiting your store so that you can increase foot traffic:
Install tracking systems such as cameras or sensors at all entrances and exits. This will give you an accurate count of visitors coming into your store. It also helps to identify certain trends – like when there's more activity during peak hours, or what types of shoppers tend to come back frequently.
Create incentives for customers to visit often — such as coupons or rewards programs — which will encourage them to return regularly and bring friends along with them. You can even send out email campaigns or promotions on social media platforms to reach a larger audience base and spread awareness about your business.
Analyze customer data from online sales channels (if applicable) so that you have better insight into who's buying what products, where they're located geographically, etc., which can help guide decisions around targeted advertising efforts aimed at bringing in more local customers.
Keep tabs on competitors by researching their strategies and seeing what tactics they're using to draw in customers. Knowing this information could provide valuable insights into how you can improve upon existing promotional activities or expand outreach initiatives.
Lastly, it's important to invest time into understanding customer behavior patterns – whether it be identifying individual preferences or recognizing recurring visits from specific groups – as this knowledge can open up potential opportunities for creating personalized experiences tailored towards increasing satisfaction levels among patrons (which should lead directly to increased foot traffic). Remember: it isn't just about having more people enter the shop; it's about making sure those same people keep coming back!
What Are The Most Cost-Effective Local Advertising Strategies?
When it comes to growing a local business, one of the most important strategies is finding cost-effective local advertising techniques. The goal is to increase foot traffic and reach potential customers in the area – but how? In this article, we'll discuss various marketing tactics for promoting your brick-and-mortar store locally.
One of the first steps when planning a successful local advertising strategy is understanding customer demographics. Researching who visits your store can help you determine which channels are best suited for reaching them. For example, if your target audience consists primarily of young adults, then social media platforms such as Facebook or Instagram might be more appropriate than traditional print ads or radio spots.
Once you know who you're targeting with your message, there are several cost-effective ways to promote your business locally. Participating in community events like street fairs and festivals provides an opportunity to meet people face-to-face while also giving away promotional materials such as flyers or coupons. You could also leverage online resources by creating a website and engaging on digital platforms like Yelp or Google My Business to get reviews from satisfied customers. Additionally, networking with other local businesses can provide valuable insights into their successful methods and introduce yourself to new audiences through recommendations.
Finally, consider partnering up with influencers in the area who already have an established following that aligns with your customer base. Influencer marketing campaigns allow you to tap into existing relationships between well-known figures and their fans while building brand awareness at a fraction of the cost compared to traditional forms of advertisement.
By utilizing these simple yet effective local promotion strategies, businesses can quickly establish themselves within their communities while increasing foot traffic in their stores along the way!
Are There Any Specific Techniques I Can Use To Create A Loyal Customer Base?
As the saying goes, "the customer is always right." When it comes to increasing foot traffic to your brick-and-mortar store, creating a loyal customer base should be at the top of your priority list. After all, loyal customers are more likely to make purchases and recommend your business to others. But what techniques can you use to create this loyalty? Here are some key strategies that marketing strategists recommend when it comes to developing customer loyalty in order to increase foot traffic.
First off, consider launching a loyalty program for repeat customers. Offering rewards such as discounts or free items will encourage customers to come back again and again. This way they can collect points from their purchases which can then be used towards future shopping trips. Not only does this create an incentive for return visits but also encourages word of mouth referrals about your store since people love sharing news of great deals with friends and family members.
Second, focus on building relationships with existing customers by getting them involved in the development of new products or services offered by your store. Invite customers into focus groups or send surveys asking for feedback on potential changes – these initiatives show that you value their opinion and care about making improvements based on their suggestions. Personalizing interactions like these will help strengthen the bond between you and your customers while encouraging more frequent visits as well as positive reviews online.
Thirdly, stay connected with past visitors by keeping them updated on upcoming events via email newsletters or social media posts highlighting special promotions or sales happening in-store each month. Being proactive about communicating offers like these will ensure that customers don't miss out and make them feel valued because you're reaching out just for them! Plus, seeing consistent updates from your business shows that you take pride in engaging regularly with patrons – something that many shoppers find appealing when looking for a place to shop at consistently over time.
By implementing actions such as these around customer retention efforts, you'll not only attract new visitors who've heard good things about your store but also engage existing ones so they keep coming back often! Loyalty programs coupled with fostering meaningful connections are surefire ways to turn one-time buyers into lifelong fans of yours – ultimately driving up foot traffic numbers across the board!
Is It Necessary To Have An Online Presence For My Storefront?
When it comes to a brick-and-mortar store, owners must ask themselves if having an online presence is necessary. In today's digital age, there are numerous benefits of having both physical and web presences. For example, customers can easily find out more information about your business such as location, hours of operation, products you offer, etc. Additionally, they may be able to purchase items that aren't available in the store or place orders for pickup at the physical storefront.
Developing an online storefront not only helps businesses stay competitive but also increases their reach and visibility. Customers who might otherwise never know about your store will now have access to what you're selling. This could lead to increased foot traffic and more sales opportunities. Plus, many consumers prefer shopping from home because they don't need to leave the house and can still get quality merchandise from trusted brands.
Having a website allows businesses to better engage with potential customers by giving them updates on new products being offered or changes to existing ones. It also provides an easy way for customers to contact you directly with any questions or feedback that they may have about your offerings. Furthermore, through email marketing campaigns and social media posts, businesses can target specific audiences based on their interests and demographics which further boosts exposure of the brand and leads people back into the physical storefront.
Creating an effective eCommerce platform requires careful consideration of design elements like user experience (UX) and search engine optimization (SEO). When done correctly however this strategy will help drive even more foot traffic into your brick-and-mortar store while providing convenient options for those wanting to shop online. As such, investing in creating a comprehensive online presence is essential for modern day retailers looking to compete with larger competitors in their sector
How Can I Reach Out To Local Influencers To Promote My Store?
Reaching out to local influencers is an effective way of promoting your store and increasing foot traffic. As a marketing strategist, I recommend considering influencer marketing as part of your local outreach strategy. Influencer marketing involves partnering with influential personalities in the area who have large followings on social media. By connecting with these people, you can leverage their influence to get more eyes on your business and attract potential customers.
When it comes to engaging local influencers, there are several different strategies that you can use. You can start by reaching out directly to them or find them through platforms like LinkedIn or Instagram. Once you've identified some suitable candidates for collaboration, make sure that you create relevant content specifically designed for the influencer's audience. Make sure that this content resonates with their followers and showcases what makes your store unique. Additionally, be prepared to offer attractive rewards such as discounts or free products in exchange for promotion from the influencer.
Local outreach also doesn't necessarily need to rely on digital channels; traditional methods such as flyers and posters distributed around town can help spread awareness of your store too! Consider teaming up with other businesses near yours or even running events in the community – this will generate additional visibility for your brand while simultaneously getting people talking about it in person (which adds another layer of authenticity).
Overall, incorporating local influencers into your promotional efforts is one way to increase foot traffic at your brick-and-mortar store. Harnessing the power of local outreach via customised campaigns across multiple channels including digital and print media should give you great results when done correctly – so don't hesitate to try it out today!
Conclusion
It's no secret that increasing foot traffic in your brick-and-mortar store can be a challenge. But with the right strategies, you can get more people coming through your doors and increase sales. Measuring foot traffic is an important first step to understanding how effective your marketing efforts are. Cost-effective local advertising campaigns, cultivating customer loyalty, having an online presence, and reaching out to influencers are all great techniques for generating interest in your store.
As a business owner or marketer, it's essential to keep up with trends and try new approaches when necessary. Don't forget the power of word-of-mouth–reaching out to those who already love your business will help spread the message far and wide. Finally, don't underestimate the importance of creating a positive experience at every stage of their journey – from initial contact to final purchase!
By putting these tips into practice, you'll be well on your way to driving more customers through your door! Keep pushing forward and never give up—with hard work and dedication, you'll soon see growth in both foot traffic and profits. After all, nothing beats seeing happy customers leave feeling satisfied after making a purchase at your store!
Related Posts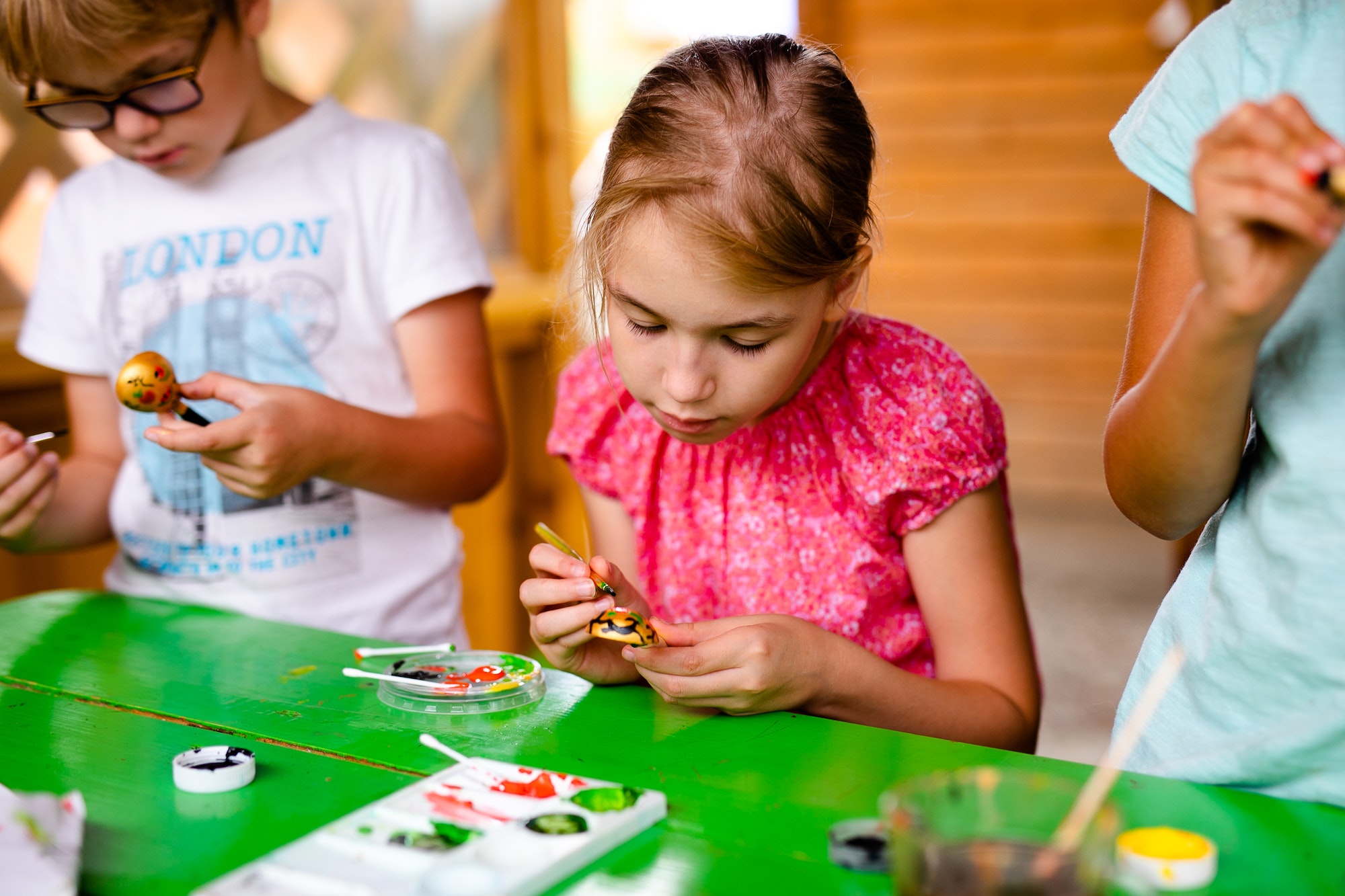 The Importance Of Community Involvement For Local Business Owners As a local business owner, I've always believed that the key to success goes beyond just providing great products or services. It's about being an active…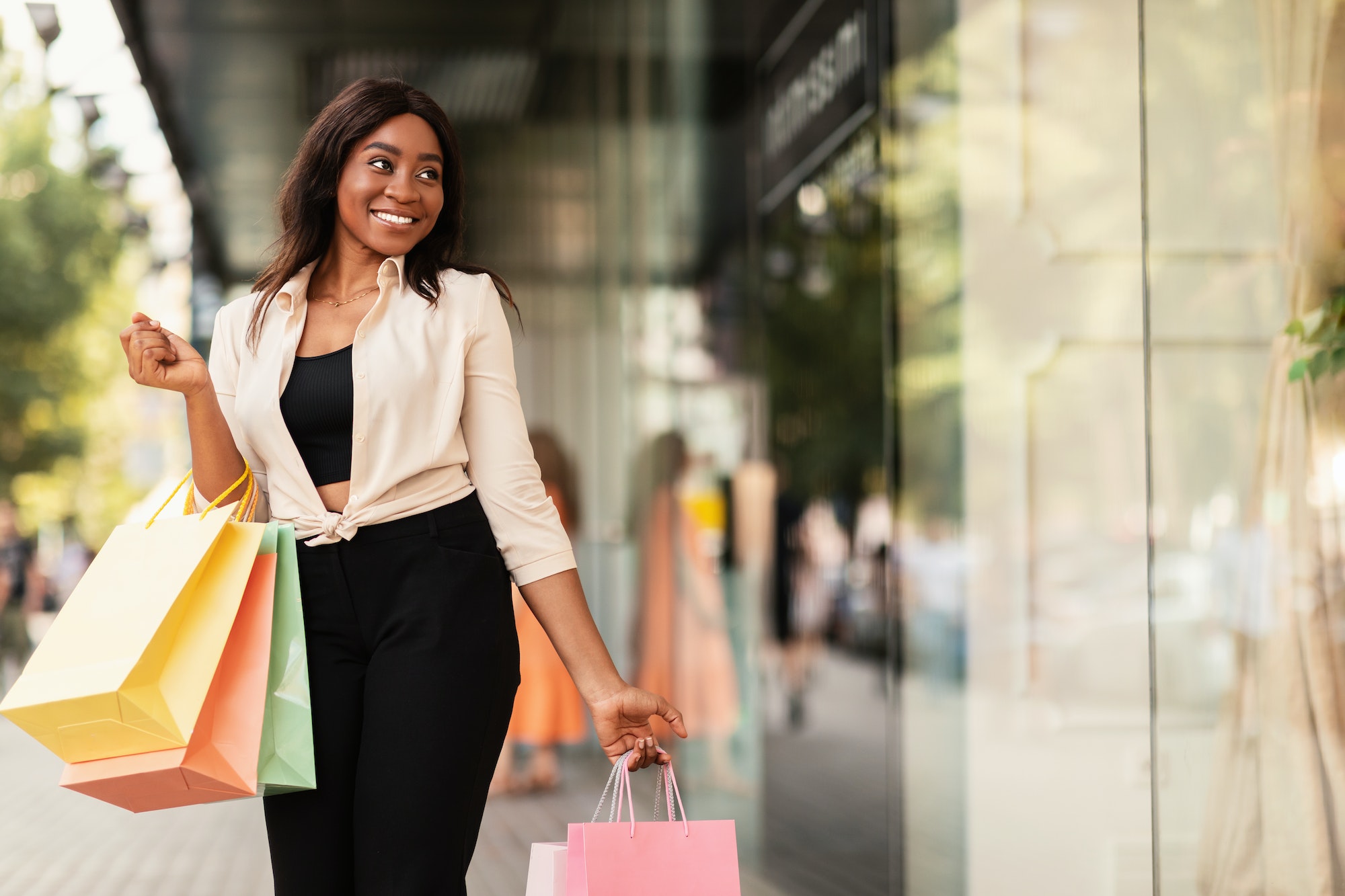 From Brick And Mortar To Online: How To Expand Your Local Business As a digital marketing strategist, I've seen firsthand the incredible potential that lies in expanding your local business online. The transition from brick-and-mortar to an online presence can…
👇 Book Your Free Consultation
Local Business Heroes 'Go' Platform Replaces Over 20 Other Software
It is everything your small business needs to compete, all in one place so you can convert more customers and grow your business without tech overwhelm.