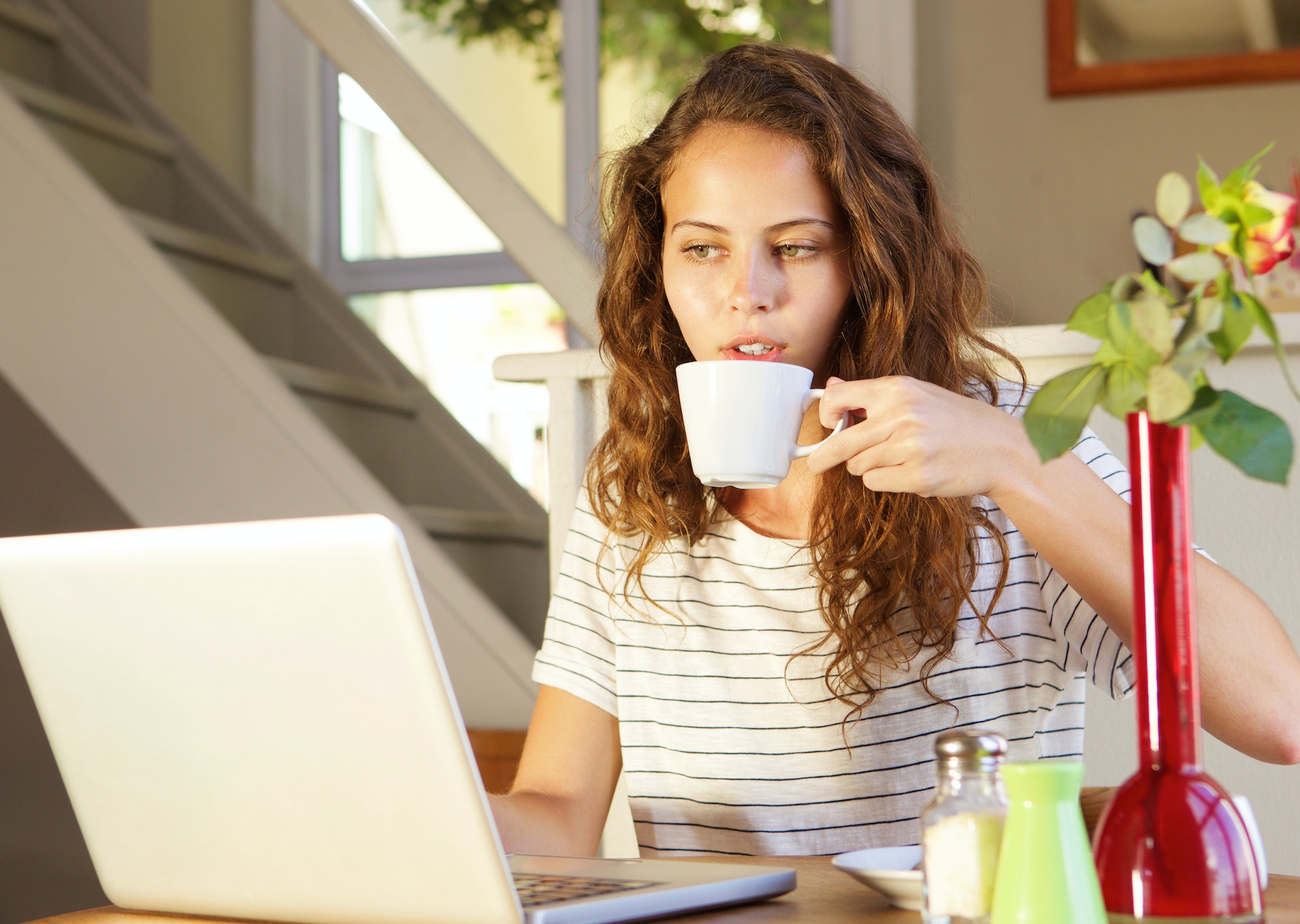 The Power Of Personalization In Email Marketing For Small Businesses
Personalization is the key to success for any small business looking to get ahead in today's competitive digital world. Email marketing, in particular, has become a powerful tool for businesses that want to take advantage of its potential for both short-term and long-term growth. In this article we'll explore how you can use email personalization to create more effective campaigns and drive higher ROI from your efforts.
Email personalization isn't just about adding someone's name – it goes beyond that. It involves understanding who your customers are and what they need, then crafting messages tailored specifically to their interests or needs. This strategy helps ensure each customer will receive content that resonates with them on an individual level, which increases engagement and drives conversions.
With the right strategies and tools, small businesses can easily start using email personalization without breaking the bank or increasing workloads significantly. We'll look at why personalization matters, discuss best practices for implementing it successfully, and provide actionable steps you can take now to make the most of this powerful tactic.
Definition Of Email Personalization
Email personalization is the process of using customer data to create automated email targeting, tailored towards each individual recipient. This allows for more engaging content that speaks directly to a person's interests and needs, which makes it far more effective than generic subject lines and plain text emails. It also improves the user experience by delivering relevant information in an easy-to-digest format.
Personalized emails are created based on specific customer attributes such as age, gender, location or purchase history. By leveraging this data, businesses can automatically generate personalized emails with targeted messages that resonate with their target audience. This helps small businesses improve open rates, click through rates and ultimately increase sales conversion rates.
In addition to providing customers with tailored content, personalization also serves as a powerful tool for segmenting audiences into distinct groups so that marketers can tailor campaigns accordingly. For example, a business could send out different versions of an email depending on whether the recipient is a first-time buyer or a repeat purchaser. By sending personalized emails designed specifically for each group's needs, businesses can maximize response from both segments of their audience.
Personalizing emails offers many advantages for small business owners looking to get ahead of their competition without breaking the bank. With its ability to deliver highly targeted messaging at scale and cost effectively engage customers across channels, email personalization provides an invaluable opportunity for any company trying to stand out from the crowd. To reap these benefits requires understanding how best to leverage your customer data and utilize automation technology to send timely and impactful communications – something every successful small business should strive for!
Benefits Of Personalized Emails
The sun rises over the horizon, illuminating a new dawn in email marketing. With personalized emails, small businesses can unlock the power of customer data to create engaging content that is effective and meaningful for their customers. Personalized emails allow companies to craft more targeted messaging based on customer information and preferences. They also enable automation so that messages are sent at relevant times and with the right frequency.
By leveraging customer data in your email campaigns, you can segment customers into different groups according to criteria such as age, gender, location, past purchasing behavior or loyalty status. This enables you to tailor content specifically to each group's needs while increasing relevance and engagement rates. For example, if an online clothing store sends out an email featuring summer items only to its female customers aged 18-25 in California – rather than sending it out company-wide – then it is likely to receive higher open and click-through rates from those specific customers who have been identified as most likely interested in the product featured.
Personalization doesn't just stop at subject lines either; including personal details like first names within the body copy of emails will make them stand out from generic mass mailings and grab people's attention. It also gives readers a sense of recognition that builds trust and encourages them to take action – whether that be making a purchase or simply clicking through to read further information about a product or service.
By tapping into the potential offered by personalizing emails small businesses provide themselves with powerful opportunities for growth – not least because they get tangible results quickly without having to invest heavily in other forms of advertising. Through this process of understanding customer interests better through analysis of their behaviors and interactions with your business via automated systems, greater efficiency is brought into play thereby allowing even smaller businesses access to levels of reach once reserved for larger corporations.
Ways To Gather Customer Data
Small businesses can use email marketing to increase engagement and revenue. Personalizing emails helps target the right customers and make messages more appealing. To do this, you need to collect customer data from multiple sources.
Email-data is a great source of information on customers – their buying behavior, demographics, and interests. Collecting email addresses when people sign up for newsletters or promotions gives you access to valuable insights about your customers that help you create better email campaigns. You can also track customer activity over time with interest tracking tools like Google Analytics. This allows small businesses to monitor changes in user preferences and react accordingly.
Demographic profiles give you an overview of who your audience is – age, gender, location etc. Gaining insight into these areas will help you tailor content specifically for them. Additionally, understanding behavioral trends such as which types of emails they engage with most often, what devices they open your emails on and how quickly they respond provides invaluable feedback for personalization efforts.
Finally, it's important to consider how technology can automate processes related to collecting customer data so that small business owners don't have to manually enter every detail themselves. Automation tools allow marketers to easily segment audiences according to criteria like purchase history or geographic location in order to deliver personalized content at scale – something that would be impossible without technology assistance! With the right automation and targeting techniques in place, small businesses can enjoy all the benefits of personalization in their emails without having too much extra work added onto their plate.
Technology For Automation And Targeting
We all know that in the world of email marketing, automation is key. But what if you could take it a step further and use personalization technology to make sure your emails are targeted at just the right audience? It's like taking your automated campaigns to the next level! With personalized email targeting, small businesses can drastically improve their chances of success when it comes to reaching potential customers.
The technology used for this kind of targeted emailing includes segmentation algorithms and customer profiling data. This allows businesses to send out messages that are tailored specifically for each unique user – making them more likely to actually open and read the content. Additionally, with technologies such as AI-powered natural language processing, companies can create even more sophisticated and engaging messages that will resonate better with their target audiences.
In addition to using personalization technology for effective email targeting, there are also tools available which allow users to automate their entire email campaigns from start to finish. These solutions help streamline processes by providing easy-to-follow templates for creating automated messages based on specific criteria set by the business owners themselves. By automating certain tasks related to email sending, small businesses can save valuable time and resources while still ensuring they're delivering high quality content every time they hit 'send'.
These kinds of advanced technologies have made it easier than ever before for small businesses to leverage powerful personalization techniques in order to reach larger audiences with their emails. Moving forward, understanding how best to utilize these tools and incorporate them into successful strategies will be essential for any company looking to maximize their return on investment when it comes to digital marketing efforts. Onward we go towards strategies for creating engaging content!
Strategies For Creating Engaging Content
When crafting successful email campaigns, creating engaging content is key. Small businesses have the opportunity to use personalized content to boost their open rates and click throughs. By utilizing customer data such as location, age, gender, or interests, small business owners can craft emails that speak directly to their customers' needs and preferences.
It's important for small businesses to understand how they can effectively use personalization in their marketing strategies. For example, by collecting information like birthdays or anniversaries of customers, companies can send out tailored messages on special occasions that will be more likely to grab attention and result in higher engagement. Additionally, leveraging customer segmentation enables marketers to deliver relevant content based on individual buyer personas which will encourage further loyalty from those customers.
In addition, using dynamic elements within an email allows for targeted messaging that helps establish trust with consumers who are looking for a more personalized experience when interacting with brands online. Incorporating interactive features such as product recommendations and countdown timers into email campaigns also encourages recipients to take action quickly – whether it's completing a purchase or attending an event.
Small businesses should look at ways they can incorporate creative visuals into their emails too; think videos, GIFs and attractive images that add value and help increase conversions while keeping readers engaged throughout the entire message.
To ensure your audience reads your emails instead of moving them straight to the trash folder, you must come up with subject lines that stand out from the crowd and make sure they're seen in recipient's inboxes first!
Tips For Crafting Effective Subject Lines
When it comes to email marketing for small businesses, crafting effective subject lines is key. These lines are what will draw your readers in and pique their interest enough to click on the message and read further.
To make sure that you create the most eye-catching and engaging headlines possible, here are a few tips:
Keep it short and sweet – Your subject line should be concise yet captivating – no more than 50 characters long if at all possible. In addition, avoid using too many words or phrases that don't have an obvious actionable meaning to them; this could turn potential readers off before they even open the email.
Include keywords – Utilize relevant keywords within your subject line so that search engines can pick up on your content when someone searches for related topics. This will not only help boost your visibility but also increase the likelihood of someone clicking through to read your message as well.
Make it personal – Personalizing emails with names or other details specific to the recipient helps build trust and strengthens relationships from start to finish. Plus, research shows that personalized emails tend to perform better than generic ones!
Test different versions – Don't settle for just one version of a subject line; experiment with multiple variations until you find which works best for each particular audience segment or demographic group you're targeting. Also remember to track results after sending out any campaigns so you can analyze how successful each one was overall.
Your subject lines set the tone for every email campaign and ultimately determine whether recipients decide to engage with your message or hit delete immediately — making them incredibly important elements of any successful strategy! With these tips in mind, you'll be able to craft effective subject lines that grab attention while delivering value each time they land in inboxes across the web. By analyzing performance data regularly, you can continue refining strategies over time and ensure maximum success going forward into future campaigns too!
Analyzing The Performance Of Campaigns
It's no coincidence that personalization has become a marketing superpower. With the right data and insights, email campaigns can deliver remarkable results for small businesses. To maximize ROI from each campaign, it's important to understand how your emails are performing in real time. Here are three key metrics you should consider when analyzing the success of an email marketing campaign:
Email-Analytics – Track open rates, click-through rates (CTR), and unsubscribe rates for each message sent out to customers. This will help you identify what content resonates with them most, so you can send more personalized messages accordingly.
Campaign Performance – Analyze how successful campaigns have been by looking at revenue generated from sales or other desired actions taken as a result of the email sent out. This is especially helpful for understanding which types of promotions work best with different audiences.
Personalization Data – Collect customer data on their preferences and behaviors to create segmented lists that allow you to target specific groups of people with tailored messages based on their interests and needs. This type of information can be used to optimize future campaigns and increase engagement levels.
By leveraging email analytics, campaign performance, and personalization data, small business owners can gain valuable insight into which strategies lead to higher ROI and make informed decisions about where they put their resources. By tracking these metrics over time, they can also assess whether changes made are having the desired effect or if something else needs to be adjusted in order to achieve better results. Armed with this knowledge, marketers can continue optimizing their campaigns for maximum impact—ultimately resulting in increased conversions and higher returns on investments!
Best Practices For A/B Testing
Now that you've analyzed the performance of your campaigns, it's time to focus on best practices for A/B testing. This type of testing is essential in email marketing because it allows small businesses to optimize their emails based on data-driven insights. Through A/B testing, they can determine which strategies are effective and which ones need improvement.
As part of a successful A/B testing strategy, personalization is key. Personalizing emails with customer names or interests has been proven to increase open rates and click-throughs significantly. Additionally, segmenting customers into lists according to demographics or purchase history can help target specific audiences more effectively and improve the relevance of each email campaign. Automating these processes will save time while still allowing companies to create personalized messages at scale.
Another important aspect when considering A/B testing is experimentation. It's important not to be afraid to try new approaches and make mistakes along the way; this will help you learn what works best for your business and its customers. Test different subject lines, copywriting styles, images, call-to-action buttons – basically anything that could potentially impact engagement levels! From there, compare results from both versions and track changes over time so you can adjust accordingly in future campaigns if needed.
Integrating with social media platforms is another great way for small businesses to leverage A/B testing for their email campaigns and grow their reach even further. By running split tests across channels such as Instagram stories or Facebook ads, you'll gain valuable insight into how people interact with your brand online, giving you an edge when creating content tailored specifically towards them in the future! With all these tactics combined, small businesses have a greater chance at success with email personalization than ever before!
Integrating With Social Media Platforms
Integrating with social media platforms is essential for small businesses when it comes to email personalization. Social-media-integration allows you to take your content marketing strategy one step further and reach a broader audience in an effective way. With the right strategies in place, you can use social media to effectively promote your business, boost engagement, and build relationships with customers.
When integrating your email personalization efforts into social media platforms, there are several factors to consider. First of all, make sure that your messages align with the platform's purpose and style. For example, visuals work well on Instagram while Twitter calls for more concise messaging. Secondly, pay attention to timing – what works best for one platform may not be ideal for another one. Finally, be mindful about how many times you post – too much could come across as spammy or annoying to potential customers.
Using these tips will help ensure that you're taking full advantage of the power of social media marketing and connecting with your target audience in meaningful ways. You'll also be able to capitalize on relevant trends and show up just when people need you most. By leveraging the combined strength of both email personalization and social media platforms, small businesses have the opportunity to increase their impact significantly.
With thorough planning and execution of integrated campaigns tailored specifically for each platform, small businesses can create efficient channels through which they can communicate directly with their customers and deliver personalized experiences at scale. This type of approach provides measurable results that allow marketers to assess progress towards goals easily so they can refine their tactics accordingly over time. From optimizing customer journeys to driving highly targeted traffic – the possibilities are endless!
Measuring Return On Investment
Perfecting the power of personalization in email marketing for small businesses requires measuring return on investment (ROI). Email ROI helps quantify success, allowing a business to determine which campaigns are generating returns and how much. By tracking email metrics like open rates, click-throughs, conversions, unsubscribes, bounces and more, a business can identify which strategies are working and where improvements should be made.
Email analytics provide an invaluable glimpse into customer behaviors that can help inform decisions about content calls-to-action (CTAs), delivery times, segmentation criteria and other key factors in successful email campaigns. This data also provides clues about what potential customers might want or need from your brand so you can create messages tailored to their interests. Automated reporting makes it easy to keep track of performance over time and make adjustments as needed quickly.
Measuring ROI is essential for any digital marketing campaign but with emails it's especially important because they have such low production costs compared to other channels like television or radio ads. The right email tracking tools will ensure you know exactly how effective each message is at driving sales—both immediate purchases and long term loyalty—so you get maximum bang for your buck. Knowing these numbers can arm you with insights needed to craft even better campaigns moving forward.
Understanding whether investments in email marketing are paying off allows businesses to adjust tactics accordingly – refining messaging approaches and investing more heavily in areas proven most profitable while cutting back on those not performing as well. With this type of information readily available through robust analytics solutions, there's no excuse for failing to measure ROI when leveraging the amazing power of personalized email marketing!
Frequently Asked Questions
What Is The Best Email Marketing Platform For Small Businesses?
Finding the best email marketing platform for small businesses is a daunting task. It can be difficult to know which features and services will work best without trying multiple solutions, but having an understanding of what makes an effective email marketing platform can help narrow down your options.
When searching for an email marketing service, there are several key elements to consider. First, look for automation software that allows you to create personalized emails quickly and easily. This kind of technology helps ensure that each message sent to potential customers or existing customers is tailored specifically to their interests and preferences. Email personalization for small businesses should also include automated follow-up messages based on customer behavior, such as abandoned cart notifications or product recommendations. Additionally, it's important to find an email platform with powerful analytics capabilities so you can track engagement metrics like open rates and click-through rates over time.
Another feature many small business owners look for when choosing an email service provider is affordability. Fortunately, most platforms offer free plans or trials so you can test out the system before committing long term. If you decide that more advanced tools are needed later on, many providers also offer upgrades at reasonable prices – allowing you to scale up as your business grows without breaking the bank.
The last factor to consider is user experience (UX). A great UX should make creating campaigns easy while providing helpful insights into how well they are performing in real time. Most systems have intuitive drag & drop editors where users can customize templates and add content blocks like images or videos directly from within the editor itself. Look for additional features like segmentation tools, autoresponders, contact management systems, newsletters creators etc., that could potentially streamline workflow processes for even better results.
Ultimately, finding the right email marketing platform depends on your specific needs as a small business owner – but keeping these core concepts in mind will allow you to start narrowing down your choices quicker than ever before!
Is Email Personalization Worth The Effort For Small Businesses?
Is email personalization worth the effort for small businesses? Absolutely! Personalizing emails can be a powerful tool in helping to engage customers, build trust and drive sales. It's also one of the best ways to strengthen relationships with your target audience.
When it comes to creating effective email campaigns, understanding customer data is key. The more information you have about your recipients, the better off you are when crafting personalized messages that speak directly to them. Utilizing this data allows you to tailor emails not only around their interests but also based on purchase history and other preferences. This increases the chances of higher response rates, making your efforts well worth it.
But what if there isn't enough time or resources available for personalization? That's where an automated system like AI-powered marketing tools come into play. Automating certain elements of your email campaign streamlines the process by analyzing user behavior patterns and automatically sending out relevant content without having to manually input every single detail yourself. Plus, these systems make use of machine learning algorithms which continually adjust their strategies over time as they learn more about consumer behavior – taking much of the guesswork out of customizing each message according to individual needs and wants.
With all this in mind, investing in personalized email campaigns is essential for any small business looking to maximize its success online and reach more potential customers than ever before! By leveraging customer data along with automation technology, companies can easily create highly targeted emails that stand out from generic mass mailings while still saving valuable time & money in the long run – giving them an edge against larger competitors who may lack such advanced capabilities. So don't let limited resources keep you from getting ahead; take advantage of today's modern tools and start using email personalization now!
How Can I Get More Customer Data For Personalizing Emails?
Are you looking for ways to collect customer data so that you can personalize emails for small businesses? Well, personalizing emails is worth the effort because it helps create more targeted and engaging campaigns. While collecting data may feel like a daunting task, there are several methods available to help you get started.
Using email segmentation allows businesses to reach customers with personalized messages based on their interests or behaviors. By creating segments within your list of subscribers, you can tailor content specifically for each demographic or interest group. This type of targeting is much more effective than sending out generic emails to everyone in your subscriber list.
Another way to collect customer data is through surveys and polls sent via email. These tools allow you to gather information from your customers about specific topics such as product preferences and user experience. You can then use this information to customize future emails according to what people actually want.
Finally, don't forget about social media when gathering customer data! Social media platforms like Facebook, Instagram, LinkedIn and Twitter offer powerful insights into who your customers are and what they're interested in. For example, look at how often someone has interacted with your posts or which types of content have resonated most with them – this will give you an indication of what kind of content they'd be most likely to engage with in your emails.
Collecting customer data is essential if you want to send out highly targeted and personalized emails that generate results for small businesses. From utilizing email segmentation techniques to leveraging social media insights, these strategies will help ensure that your message reaches the right audience every time.
How Can I Create Automated Email Campaigns?
Creating automated email campaigns can be a powerful way to personalize your emails for small businesses. Automation allows you to quickly and effectively reach customers with the right message at the right time, which helps create an effective customer journey. With automation, you can build triggered emails that are sent based on specific actions taken by customers or prospects such as signing up for a newsletter or completing a purchase. You can also set up automated messages that remind people of upcoming events or offers related to their interests.
When it comes to creating automated email campaigns, there are several strategies you should consider. First, think about how often you want to send out messages and what types of content they should contain. Consider using segmentation techniques to target different audiences with tailored content in order to increase engagement. Additionally, make sure your emails include clear calls-to-action (CTAs) so that readers have an easy path toward taking action related to your offer.
Once you've determined the type of content and frequency of messaging for your campaigns, it's important to develop testing plans in order to optimize performance over time. Test different subject lines, body copy, images and CTA options in order get insights into what works best for each audience segment. Keep track of all data points such as open rates, click-through rates and conversions – this will help you improve future campaigns even more!
Using automation is a great way for small businesses owners to save time while still providing personalized experiences that drive results. Taking the steps outlined above will help ensure your automated email campaigns are successful in driving customer engagement and ultimately sales growth!
How Do I Track The Success Of My Email Campaigns?
Tracking the success of your email campaigns is essential to any email marketing strategy. You need to be able to measure the effectiveness of your emails, so that you can make adjustments and tailor them for greater reach and engagement. With the right campaign tracking tools, you'll have access to detailed analytics about your email performance. This will give you insights into how well your messages are resonating with recipients and allow you to adjust accordingly.
When it comes to analyzing the performance of your emails campaigns, there are a few key metrics you should pay attention to. Email open rates tell you how many people opened your message, while click-through rates indicate how often readers clicked on links within an email. Additionally, unsubscribe rates provide insight into how satisfied customers were with what they received from you. All this information helps inform future decisions regarding content and frequency of delivery.
Fortunately, modern technology makes it easy to track these metrics without investing in expensive software or services; most major email service providers include built-in tracking capabilities as part of their platforms. You'll also find plenty of third-party options that offer additional features such as A/B testing or segmentation analysis – useful when trying out new strategies like personalization for small businesses. No matter which route you take, having visibility into your email's results can help ensure optimal performance going forward.
With accurate data in hand, marketers can fine tune their messaging over time by making changes based on various factors such as user behavior or feedback from surveys and polls. When leveraged properly, this kind of intelligence enables even small businesses to maximize their return on investment (ROI) for every email sent. In short: if used strategically, monitoring success through effective campaign tracking can yield big rewards in terms of customer satisfaction and brand loyalty!
Conclusion
When it comes to email marketing for small businesses, personalization is the key. It's no exaggeration – personalizing emails can completely transform a business!
If you take advantage of every opportunity to get customer data and use automated campaigns wisely, you'll be able to craft compelling messages that engage customers like never before. You'll also be able to track how successful your efforts are so you can continue improving them over time.
I guarantee that if you make personalization part of your email marketing strategy, you won't regret it. Your audience will not only become more engaged but they'll remain loyal customers who keep coming back to buy from you again and again. So what are you waiting for? Personalize your emails now and give your business the power it needs to succeed!
Related Posts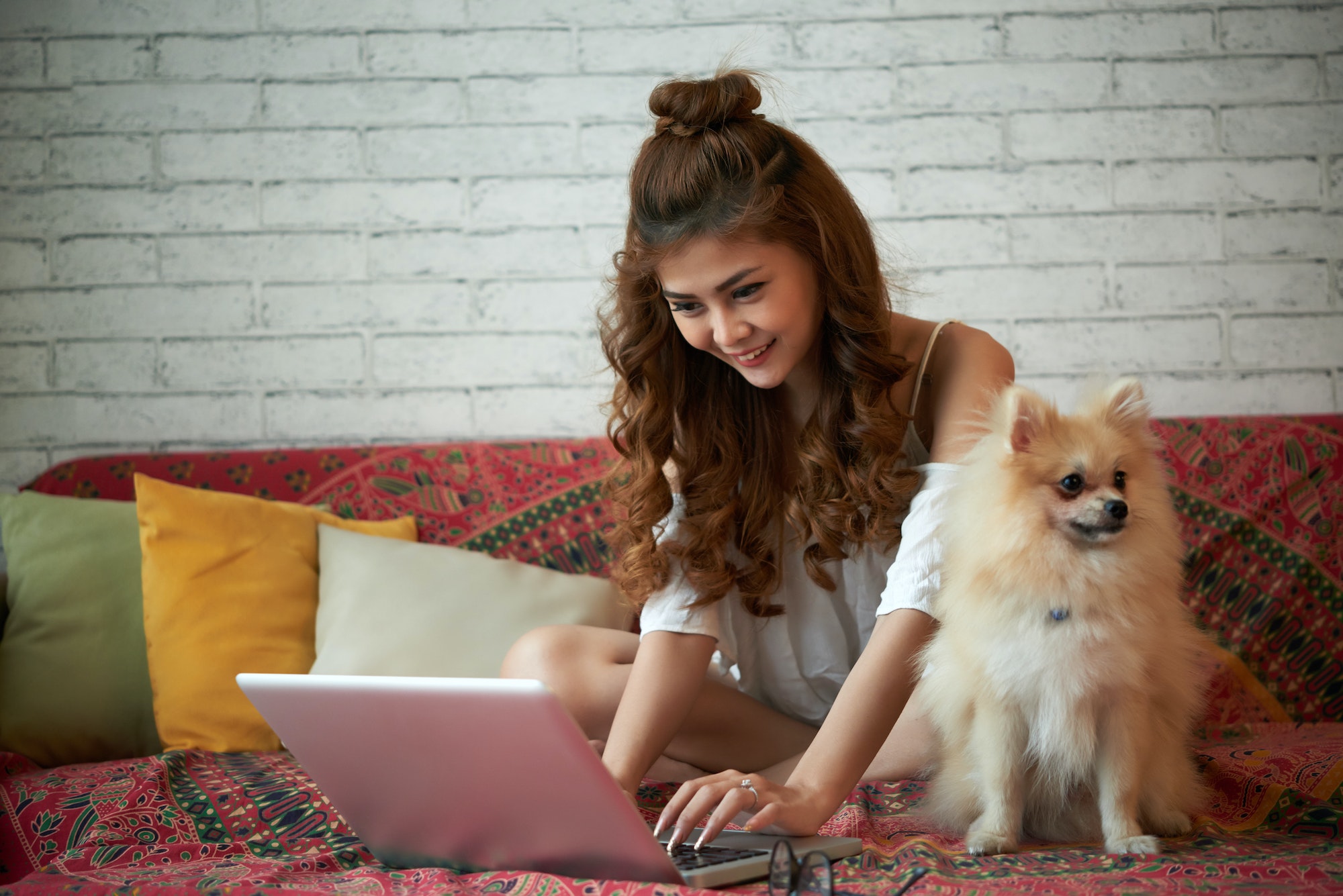 The Dos And Don'ts Of Email Marketing For Small Business Owners Email marketing is a powerful tool for small business owners and entrepreneurs to reach their target audience. It requires careful planning and strategy in order to maximize effectiveness, so…
👇 Book Your Free Consultation
👇 You May Also Like…
Local Business Heroes 'Go' Platform Replaces Over 20 Other Software
It is everything your small business needs to compete, all in one place so you can convert more customers and grow your business without tech overwhelm.