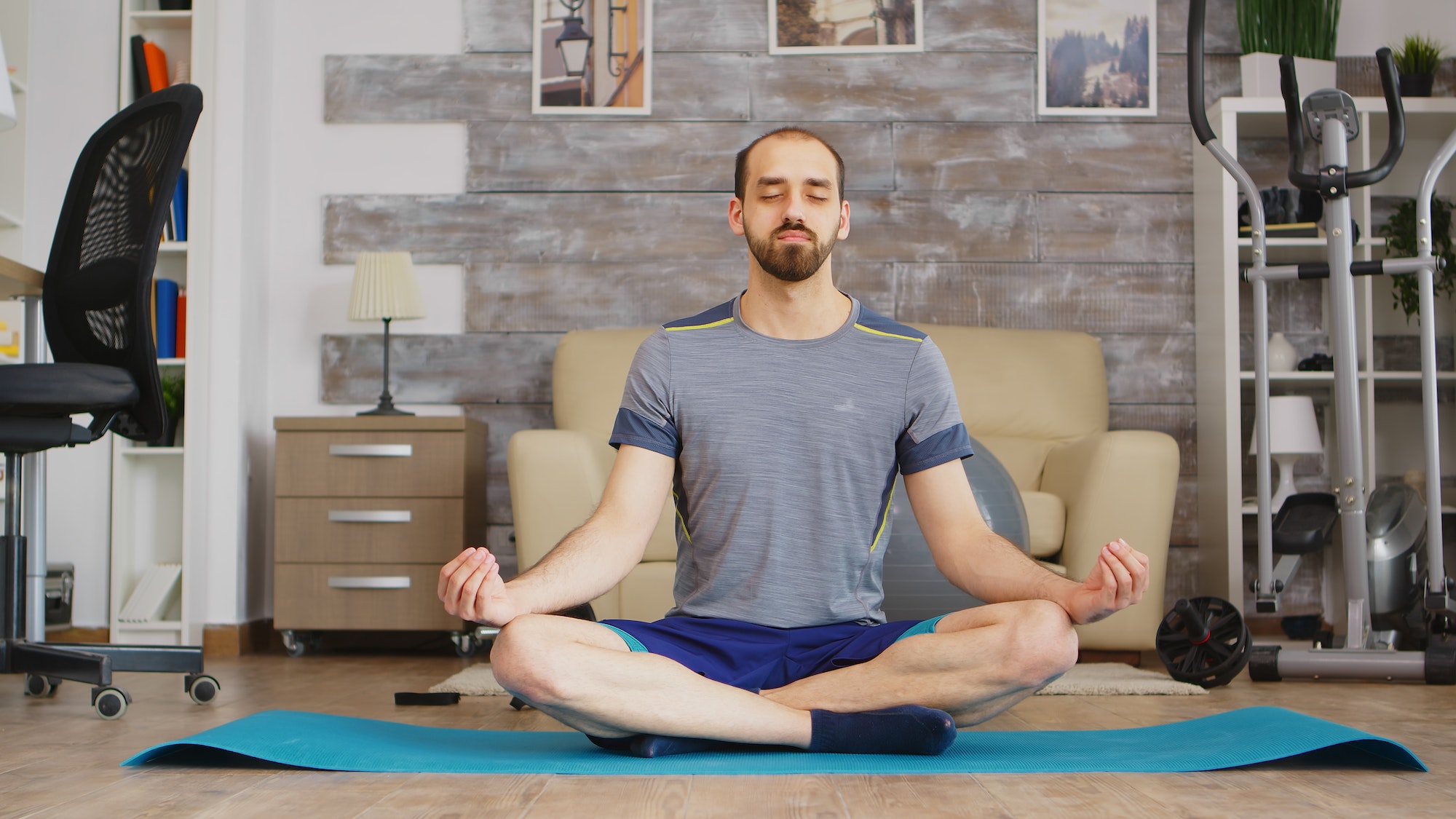 The Power Of Mindfulness In Small Business: How Practicing Mindfulness Can Improve Your Bottom Line
Mindfulness is a powerful tool that small business owners can use to improve their bottom line. Being mindful of your thoughts and actions can help you make better decisions, become more organized, and have greater success in business. As a mindfulness and business consultant, I'm here to share with you the amazing power of mindfulness and how it can benefit your small business.
The practice of being mindful has been around for centuries, but only recently has it gained traction as an indispensable tool for businesses. Mindfulness helps us stay focused on our goals without getting overwhelmed by everyday stressors. It allows us to take stock of our resources—time, money, people—and utilize them in ways that bring about positive results and growth. By practicing mindfulness regularly, we gain clarity into what matters most and are able to act accordingly towards achieving bigger goals.
Through this article, I'll be discussing the benefits of incorporating mindfulness into your daily routine as a small business owner or entrepreneur. You'll learn tangible steps you can take right away to start improving your bottom line today!
Definition Of Mindfulness
Mindfulness is a concept that has gained traction in recent years as more people become aware of its power. But what exactly does it mean? To put it simply, mindfulness is the practice of being present and fully engaged in whatever you are doing in the moment. It involves focusing your attention on the here-and-now and being mindful of your thoughts, feelings, and external environment without judgement or attachment. In other words, it's about cultivating an awareness of yourself and those around you with an attitude of non-judgemental acceptance.
At its core, mindfulness means paying attention to life from moment to moment with openness, curiosity, and kindness. This requires disciplining your mind to focus on current sensations such as sounds or smells – even if they aren't pleasant – rather than letting them drift away into oblivion unnoticed. By making this conscious effort to be present in each moment we can learn valuable lessons about ourselves and our lives that will lead us down a path of growth and success.
In business specifically, mindfulness allows us to better understand our motivations for certain actions so that we can make decisions based not only on logic but also compassion. Additionally, when applied correctly it can help boost productivity while reducing stress levels within teams by allowing employees to stay focused on their tasks at hand instead of getting distracted by unhelpful thinking patterns or emotions.
By understanding these key aspects of the definition of mindfulness–the ability to observe one's own thoughts without judgment; cultivate presence through intentional action; maintain self-awareness without attachement–we can begin exploring how practicing mindfulness can benefit small businesses across various industries.
Benefits Of Mindfulness In Business
Mindfulness and business do not have to be mutually exclusive. In fact, mindful business is becoming a powerful tool in the modern workplace. Small businesses are recognizing the value of practicing mindfulness as it can significantly improve their bottom line. Not only does mindfulness allow for improved decision making, but it also cultivates greater well-being among employees, which leads to increased engagement and productivity.
When small business owners practice mindful entrepreneurship, they become more self-aware – able to recognize blind spots that may be hindering their success. This awareness allows them to make decisions from a place of clarity rather than impulse or stress. Mindful small businesses tend to experience fewer disputes amongst team members and reduced levels of burnout due to better management practices such as work-life balance and effective communication strategies.
It's no secret that taking time out for yourself reduces stress levels; this holds true when running a business too! By infusing moments of calm into our day, we can boost creativity while also improving morale within our teams – both essential aspects of successful business operations. Moreover, by engaging in regular contemplative activities like meditation or journaling, entrepreneurs gain insight into their own thought patterns and motivations, leading to wiser investments and long term results.
The benefits of incorporating mindfulness into small businesses cannot be overstated: enhanced problem solving capabilities balanced with improved job satisfaction for all involved makes for an ideal recipe for success! More efficient processes come about naturally when leaders understand how best to manage their emotions and utilize conscious leadership tactics on a daily basis. Engaging in these practices creates an environment conducive to growth and progress as everyone works together towards shared goals with clear direction. It's easy to see how this translates into healthier profits overall.
By understanding the benefits of implementing mindfulness techniques in small businesses, it's clear why so many companies are turning towards mindful approaches when crafting plans for future sustainability. Now let's look at specific strategies that can help maintain this focus going forward…
Strategies To Practice Mindfulness
Mindful strategies can be used to improve your bottom line. Strategic mindfulness is a powerful tool for small business owners and entrepreneurs alike, as it helps them stay focused on their goals while staying in control of the present moment. There are several ways that you can start practicing mindful business today:
Establishing Mindful Rituals:
Develop a daily routine that centers around being mindful. This could include taking time each day to meditate or practice yoga, journaling your thoughts and feelings, or scheduling quiet moments throughout the day to focus on your breath.
Make sure to take breaks during work hours so that you're able to recharge and come back feeling refreshed. Taking regular walks outside or listening to calming music can give you an extra boost of energy when needed.
Be Intentional with Your Business Practices:
Focus on the bigger picture by setting realistic goals and intentions for yourself and your business. It's important to stay grounded in what matters most – creating positive outcomes for your customers and clients.
Incorporate mindfulness into all aspects of your business practices – from marketing campaigns to customer service interactions – by making sure that every decision you make considers how it will affect those involved.
With these mindful strategies in place, small businesses can benefit from improved productivity, enhanced creativity, better problem-solving skills, increased profitability and overall stress reduction. By creating space for strategic mindfulness in our lives we're able to create more intentional actions both personally and professionally which leads us closer towards reaching our ultimate goals.
Stress Reduction
As a business owner, stress can be an unwelcome companion. It follows us like the shadow of a hovering cloud that never quite dissipates. But if we take the time to practice mindfulness and live in the present moment, it's possible to create space between ourselves and this feeling of being overwhelmed. Mindful living is about taking control of your own thoughts and emotions so that you are no longer pulled into the chaos of everyday life. This mindful lifestyle can extend to our work lives as well; through mindful work practices, we can learn how to remain calm amid challenges and maintain peace of mind when faced with difficult decisions.
Mindfulness offers many benefits for business owners looking for ways to reduce their stress levels and improve their overall wellbeing. One key advantage is its ability to help foster more effective communication within teams by encouraging empathy and understanding among team members. Mindful listening also helps us become better at recognizing other perspectives which can lead to improved problem-solving abilities, while being aware of our emotions allows us to stay grounded even during times of crisis or conflict. Additionally, practicing mindfulness can increase focus and clarity which aids in decision making processes at both personal and organizational level.
The act of slowing down – instead of racing against time – gives us the opportunity to tap into our inner wisdom without judgement or expectation. In doing so, we gain insight into our feelings, needs, wants and desires which often leads us on a path towards greater self-awareness – helping us recognize what's important in life beyond just making money or achieving success in business. By embracing mindful practices such as meditation and yoga, we open up new possibilities for creativity & innovation allowing us make smarter choices each step along the way toward improved productivity for our businesses
Improved Productivity
Mindful practices can help to reduce stress and improve productivity in small business. When a team is able to maintain a productive mindset, focus on tasks at hand and manage their time more effectively, there are significant improvements across the board. Through mindful leadership, management can foster an environment where employees feel supported enough to take risks and experiment with new ideas. This creates opportunities for improved communication among colleagues that leads to greater efficiency and creativity in problem-solving.
Moreover, being mindful of one's own thoughts helps to determine how best to use our energy and resources so we don't waste valuable time or become overwhelmed by too many projects or tasks. By understanding which activities bring us closer to achieving our goals, we can prioritize those while delegating other mundane items as needed. Mindfulness also allows us to recognize when it's time to step away from work and recharge in order to come back feeling refreshed and ready for the next challenge. As such, enhanced creativity and problem-solving skills will naturally follow suit.
Enhanced Creativity And Problem-Solving
It's ironic that in the world of business, we often forget to access one of our greatest assets – creativity. Yet if we take a mindful approach and unlock the power of creative problem-solving, it can be astonishing what new ideas and innovative solutions can arise.
For starters, mindfulness encourages us to look at old problems in new ways through brainstorming sessions or lateral thinking exercises. When approaching an issue with a fresh perspective, unexpected insights may appear – ones which have previously been overlooked due to biased assumptions or rigid expectations.
| Technique | Benefit | Pitfall |
| --- | --- | --- |
| Brainstorming | Increased clarity & focus | Overthinking/Paralysis |
| Lateral Thinking | Uncover hidden connections | Narrow-mindedness |
These techniques are not only beneficial for individual team members but also for teams as a whole by enabling them to come up with more original solutions faster than ever before. As such, small businesses are able to stay ahead in this highly competitive market where being first is key!
At its core, practicing mindfulness helps us identify opportunities amongst challenges and turn obstacles into advantages. The ability to think creatively enables us to develop strategies and devise plans that lead us closer towards fulfilling our ambitions while creating something truly unique along the way. It's no wonder then why so many successful small businesses embrace the power of mindfulness when tackling complex issues – their bottom line depends on it! With enhanced creativity and problem-solving skills now under your belt, you're ready for the next step – increased efficiency.
Increased Efficiency
Now that we have explored the power of mindfulness to enhance creativity and problem-solving, let's move on to discuss how it can improve efficiency. Practicing mindfulness in your business has many benefits for increasing productivity and cutting costs – all which eventually lead to improved bottom line results.
First off, increased efficiency starts with a mindful approach when planning out tasks and goals. Mindfulness allows you to be more aware of what needs to get done, leading to greater focus on priorities while keeping distractions at bay. When you are able to set clear objectives and stay on track, you will find yourself completing projects faster without having wasted any time or energy. You'll also be less likely to miss deadlines or overlook important details that could otherwise cause delays in meeting them.
Another way mindfulness promotes higher efficiency is by helping us manage stress better in the workplace. Stress has been linked with decreased productivity due to feelings of overwhelm and lack of motivation. But practicing mindfulness helps reduce those negative emotions so that you can remain calm and focused even during times of pressure or uncertainty. As a result, work gets completed quicker while maintaining quality standards – something essential for improving performance overall.
Finally, being mindful allows us to become better leaders who create an environment conducive for efficient working practices. By staying present in the moment and understanding our team's individual needs, we are better equipped to make informed decisions quickly as well as delegate tasks effectively according to their strengths and weaknesses. This not only leads to enhanced efficiency but also creates a sense of connection between employees which further boosts morale and encourages collaboration towards common goals.
Improved decision-making is key in running a successful small business; next we shall explore how mindfulness supports this skill…
Improved Decision-Making
In today's world, having the ability to make mindful decisions is paramount for any small business. Making wise decisions quickly and effectively can be the difference between success or failure in a competitive market. It's no surprise why so many entrepreneurs are turning to mindfulness practices as an effective tool to improve decision-making capabilities. Mindful thinking has been shown to increase one's capacity to think deeply and objectively about their choices before acting on them. With greater mindful awareness of our thoughts, feelings, and emotions, we can begin making more informed decisions that take into account all aspects of a situation.
Mindfulness also helps us stay focused when facing complex problems or stressful situations. Rather than impulsively reacting out of fear or uncertainty, we can instead approach challenging scenarios with curiosity and openness – being present in the moment and fully understanding what is at stake with each potential outcome. This kind of mindful living allows us to make better-informed decisions which result in increased efficiency and productivity within our organizations.
Moreover, practicing mindfulness not only improves individual decision-making but also strengthens working relationships among teams by fostering trust and communication. By cultivating an atmosphere of mutual respect through honest dialogue and careful listening, team members learn how to work together harmoniously while contributing diverse perspectives towards problem solving. Through this process, employees become empowered to explore creative solutions that they may have otherwise overlooked without such meaningful interactions.
The power of mindfulness extends far beyond improved decision-making; it leads directly into improved customer relationships as well.
Improved Customer Relationships
Mindfulness in small business can also have a positive effect on customer relationships, which is essential to the success of any organization. Practicing mindfulness allows entrepreneurs to be more aware and attentive when interacting with customers and provide better service. This leads to increased customer loyalty, satisfaction, and experience—all important elements that contribute to the bottom line.
The first step to improving customer relationships through mindfulness is being present in every interaction. When engaging with customers, don't just think about what you need from them or how their responses may benefit your company. Instead, focus entirely on them: their needs, values, goals and experiences. Showing genuine interest in understanding customers' perspectives helps build trust and strengthens connections between businesses and consumers over time.
When responding to customers inquiries or complaints mindfully, use clear communication techniques such as active listening and open-ended questions instead of making assumptions. Active listening involves repeating back exactly what the customer said so they know you heard them correctly; this encourages further dialogue between both parties. Open-ended questions allow for more meaningful conversation by getting the customer talking about their individual situation rather than providing generic answers based off of past experiences.
In addition to building stronger relationships with customers through mindful communication, entrepreneurs must also strive for consistency across all platforms—online and offline interactions should feel equally authentic regardless of where it takes place. By creating a consistent presence across multiple channels (phone calls, emails conversations etc.), companies are able to create a strong sense of reliability among its client base while demonstrating dedication towards delivering excellent customer service at all times.
By implementing these practices into daily operations– such as actively listening versus speaking too quickly or taking extra steps to ensure accuracy – businesses will notice an increase in customer engagement levels due to improved relations built around trustworthiness and respectability. Ultimately, doing so can lead not only to greater brand advocacy but also higher profits —the ultimate measure of success for any business venture!
Impact On The Bottom Line
Mindfulness is a valuable asset to small business owners. By taking the time to practice mindfulness, you can see profound improvements in your bottom line. Mindful practices can lead to greater profitability and cost savings by optimizing performance, reducing stress levels, enhancing productivity, and improving personal relationships with clients and colleagues.
When it comes to increasing profits, mindful business owners are able to focus on their core objectives more effectively. This allows them to identify areas of improvement within their businesses that could be used for cost saving initiatives or increased revenues. It also gives them an understanding of how best to use resources efficiently and most importantly – profitably.
Cost savings can be achieved through mindful practices such as improved decision-making processes, better communication strategies, enhanced customer service experiences, and reduced employee turnover rates. These all have a direct impact on the profitability of your business by ensuring that every dollar spent has maximum return on investment.
In addition, practicing mindfulness helps create healthier working environments which leads to happier employees who are more productive and motivated in their roles. The overall result is lower costs associated with managing team dynamics while still maintaining high performance standards for those involved in running your business operations.
The benefits of integrating mindfulness into your small business cannot be overstated – it can help you achieve greater success financially without sacrificing any quality of life outcomes along the way. With careful implementation and regular upkeep of these techniques, you'll quickly begin reaping rewards that ultimately benefit both yourself and your company's bottom line.
Frequently Asked Questions
How Long Should A Mindfulness Practice Last?
As a mindfulness and business consultant, I'm often asked how long should a mindful practice last? In this day and age of productivity, it can feel like there's never enough time to fit everything in. An anachronistic approach would be to take the attitude that you must make time for mindfulness; otherwise, your bottom line won't benefit from its positive effects.
When it comes to meditation duration or the length of one's mindful session, there is no set amount of time that works best for everyone. It all depends on what kind of mindfulness practice you're doing and why you are engaging in it. For instance, if you're trying to cultivate self-awareness during your mindful practice then 10 minutes may suffice but if you want more insight into yourself then longer periods such as 20 or 30 minutes may be beneficial. You may even find that breaks throughout your day with short mindful moments serve better than lengthy sessions at once.
The key is tuning into what feels right for your body, mind, and spirit while taking into account your level of experience with mindfulness practices. If you're a novice meditator then start off slowly by dedicating 5-10 minutes daily to hone your skills before increasing the length of your mindful practice over time as needed. Additionally, try experimenting with different breathing techniques during these shorter sessions which will help ground you and give clarity to any difficult emotions experienced throughout the course of the day.
It's also important to note that mindfulness isn't just about sitting still in silence – although this type of mindful time certainly has its own benefits – but rather finding ways to bring awareness into all aspects of life from being aware when we eat our meals through to making conscious decisions around our finances. When we integrate these types of activities regularly into our lifestyle we become attuned not only with ourselves but also with those around us thereby giving rise to greater wellbeing both professionally and personally.
Therefore don't let yourself get overwhelmed by feeling like you need too much mindful time; instead take small steps consistently so that eventually they lead up to big results for both yourself and for the success of your small business endeavors.
How Often Should One Practice Mindfulness?
When it comes to practicing mindfulness, frequency is key. How often you practice can have a big impact on your overall success. Understanding the optimal frequency of your mindfulness practice is important for getting the most out of your efforts.
Mindfulness practice frequency involves considering how long each session should be, as well as how many times per day or week one should engage in mindful activities. The duration and regularity of mindfulness practices can vary greatly depending on individual goals, lifestyle, and preferences. Here are some tips to help you determine what works best for you:
Determine a realistic timeframe that fits into your schedule without sacrificing other daily activities or commitments.
Start small with shorter sessions if needed; even five minutes at a time adds up over time!
Gradually increase the length and regularity of your practice as desired until it becomes second nature.
Incorporate different types of meditation and/or yoga throughout the week for variety and balance.
Be sure to make time for restorative relaxation too – this will help keep you energized and motivated to stay consistent with your mindful practices!
As a business consultant who embraces mindfulness principles, I believe that setting an appropriate frequency for your practice is essential for achieving better results both inside and outside the workplace. Not only does regularly engaging in mindful activities benefit our physical health, but it also helps us stay focused, productive and emotionally balanced during challenging times when we need it the most – especially within the hustle & bustle of today's fast paced world! So give yourself permission to commit to a regular routine no matter how small – every little bit counts!
What Type Of Environment Is Best To Practice Mindfulness?
When it comes to mindfulness, the environment you choose is just as important as the practice itself. Creating a dedicated meditation space can be key for those looking to maximize their mindful experience and reap its many business benefits. From the peaceful atmosphere of a yoga studio or private home office, to the calming setting of your local park or beach – finding an ideal location that encourages presence and relaxation is essential in order to achieve optimal results.
The power of peace and quiet should never be underestimated when cultivating mindful practices. A serene ambience free from distractions such as loud noises or intrusive smells will help foster a relaxed state which allows us to better connect with our intuition and thoughts. Taking advantage of natural surroundings such as forests, lakes, or mountains can also be incredibly effective for grounding ourselves and bringing about clarity of mind.
In addition to outdoor locations, creating an indoor mindful environment doesn't have to be daunting task either; allocating some time each day for yourself away from electronics or other people can go a long way in terms of achieving mental clarity. Simple additions like candles, incense sticks, aromatherapy oils or even music playing softly in the background are great ways to create a comfortable atmosphere conducive towards meditative activities.
As any experienced mindfulness practitioner knows, having access to an appropriate area tailored specifically towards fostering inner awareness is absolutely vital if one wants to get maximum benefit out of their daily practice sessions – both on personal level and professionally too! So why not take some extra time this week in order to find (or design) your perfect meditation space? With dedication and commitment, you could soon find yourself reaping positive rewards through improved productivity levels while enjoying better overall wellbeing within both your work life & everyday lifestyle alike!
Are There Any Potential Risks Associated With Practicing Mindfulness?
When it comes to practicing mindfulness, many business owners may be wondering if there are any risks associated with the practice. The truth is that while mindfulness can bring great benefits to your small business, there are potential pitfalls to consider when deciding whether or not to implement mindful techniques in your workplace. Here are some of the most common mindful practice risks:
Lack of knowledge – Mindfulness requires an understanding of different techniques and approaches; without adequate training and knowledge, these practices will not have much effect on employees' work performance.
Distraction – Practicing mindfulness too frequently can lead to distraction from daily tasks, reducing productivity and potentially leading to losses in profits.
Over-commitment – When done improperly, mindfulness can take up valuable time, making it difficult for employees to focus on their core responsibilities.
As a business owner considering implementing mindful techniques into your workplace, you should weigh both the potential rewards as well as any possible risks before moving forward. It's important to ensure that all staff members understand the principles behind mindfulness so they can properly apply them at work and avoid unnecessary distractions or over-commitment. If this isn't feasible due to lack of resources or available training materials, then simply setting aside dedicated times during the day for meditation sessions could provide significant benefit without taking away from productivity levels or straining budgets. Ultimately, being aware of potential mindful practice risks allows businesses to make informed decisions about how best to utilize such tools within their organization.
With proper guidance and education, businesses can greatly benefit from incorporating mindful practices into their workplaces. In addition to helping employees manage stress more effectively and become better focused on tasks at hand, regular mediation sessions also cultivate more positive relationships among colleagues which in turn leads greater efficiency overall. By carefully balancing risk against reward when deciding whether or not to incorporate mindfulness into your small business operations, you'll be able set yourself up for success both now and in the future.
What Are Some Specific Techniques For Practicing Mindfulness?
Are you feeling overwhelmed in your small business? Are you looking for a way to gain more control and improve your bottom line? Practicing mindfulness is an effective technique that can help. In this article, we'll be discussing some specific techniques for practicing mindfulness so that you can take advantage of its benefits.
Mindfulness practice has been around for centuries, but only recently have researchers started to recognize the power it holds. Through meditation exercises, mindful breathing, mindful walking and other practices, individuals are able to focus their attention on the present moment rather than worrying about the past or future. By doing so they can become aware of any negative emotions or thoughts they may be having and learn how to better manage them.
Let's explore five specific methods of practicing mindfulness:
Meditation Exercises: There are many types of meditation exercises available such as mantra meditation, guided imagery meditation and body scan technique which involve focusing one's attention on particular sensations within the body while relaxing all muscles. These exercises can help practitioners stay calm and focused even when faced with stressful situations.
Mindful Breathing: This involves focusing on the sensation of inhaling and exhaling without trying to alter or control one's breath in any way. It helps bring awareness to the present moment by allowing us to observe our thoughts without judgment or attachment.
Mindful Walking: Here practitioners move at a slow pace and pay close attention to each step taken along with surrounding sounds, smells and sights. Doing this helps foster appreciation for life as well as greater self-awareness.
Body Scan Technique: This method involves lying down flat on one's back while scanning through different parts of their bodies from head to toe noticing any sensations felt along the way such as tension, tightness or pain etc… The aim here is not necessarily to try and get rid of these feelings but simply become aware of them without getting attached or judging oneself harshly for having such feelings in the first place.
Focus Attention: This involves bringing one's full undivided attention onto something like a flower or tree whilst taking in every detail possible including colour texture smell etc… This helps cultivate nonjudgmental acceptance of what is happening in the present moment thus improving overall wellbeing both mentally physically emotionally spiritually etc….
As we've seen there are various techniques available for practicing mindfulness which can help individuals reduce stress levels resulting in improved mental clarity concentration creativity decision making skills productivity motivation positive attitude empathy problem solving ability interpersonal relationships enhanced performance at work plus much more! So why wait? Start utilising these powerful tools today and see firsthand just how beneficial they can be – not just for yourself but also your small business too!
Conclusion
The power of mindfulness in small business is undeniable. Practicing mindfulness can truly transform your bottom line and lead to incredible success for entrepreneurs. I have personally seen how embracing a mindful approach to business has led people to reach extraordinary heights, far beyond what they ever imagined possible.
However, it's not enough just to get started – you must also practice regularly! A regular mindfulness practice should last at least 10 minutes each day, with more time if you're feeling especially stressed or overwhelmed. Choose an environment conducive to relaxation and focus; somewhere quiet where you won't be disturbed by outside distractions. And above all else, use techniques specifically designed for practicing mindfulness such as body scans or breathing exercises.
Finally, don't forget the potential risks associated with practicing too much mindfulness without taking breaks: burnout and anxiety are real dangers that should always be taken into account when engaging in any sort of self-care routine. So take care of yourself while using this powerful tool wisely – then watch as your small business flourishes like never before!
Related Posts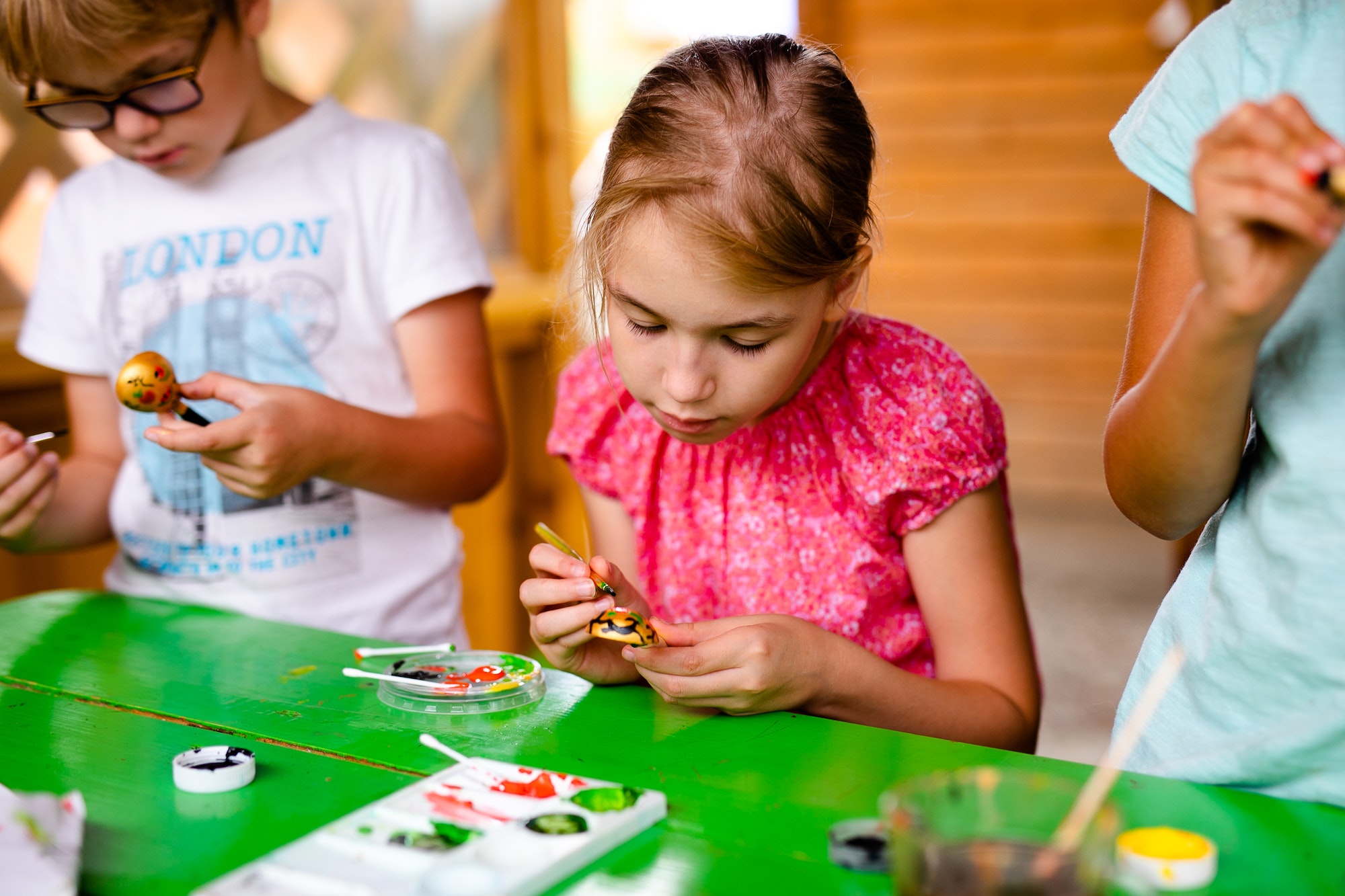 The Importance Of Community Involvement For Local Business Owners As a local business owner, I've always believed that the key to success goes beyond just providing great products or services. It's about being an active…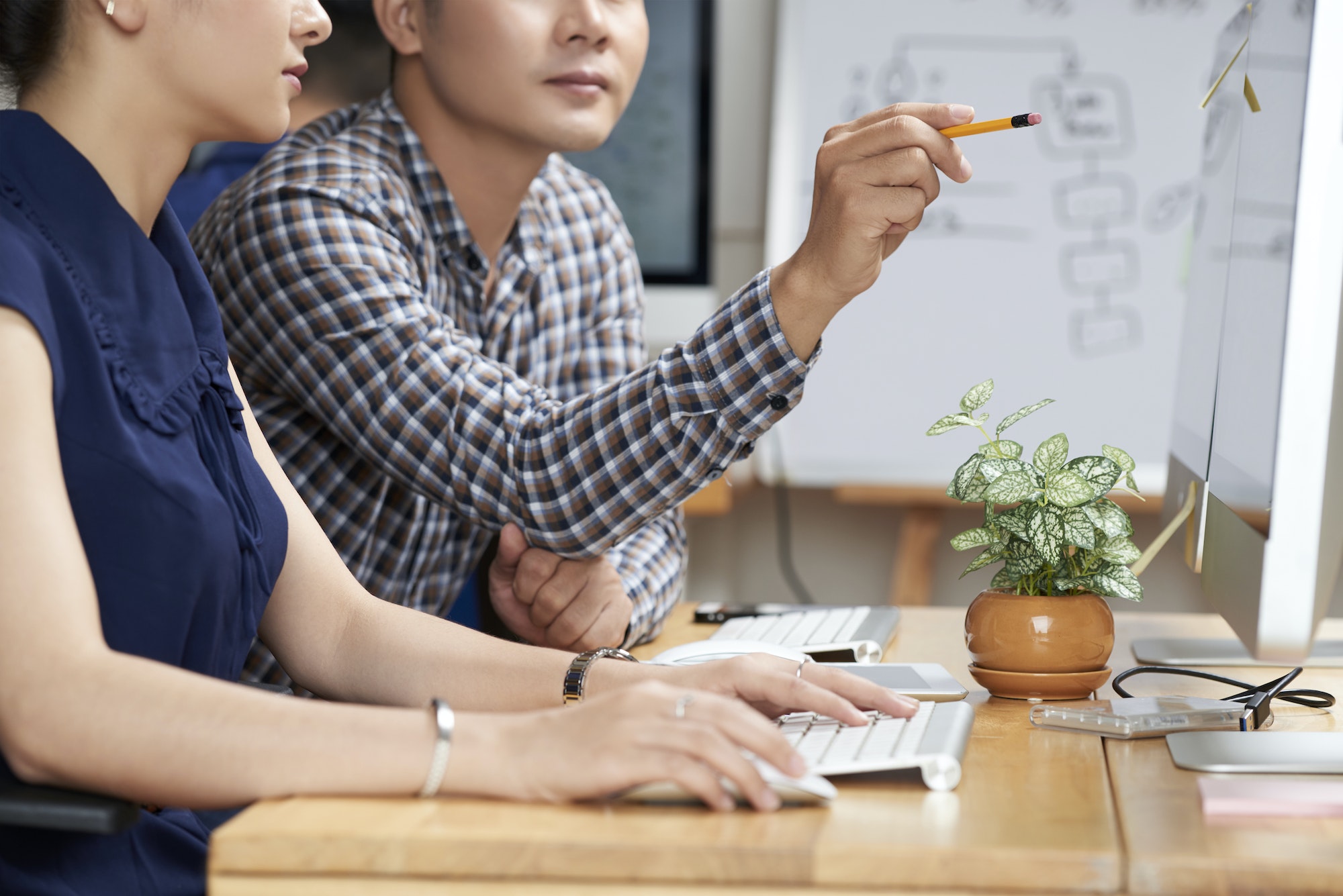 The Benefits Of Targeted Advertising For Local Businesses As a local business owner, I know firsthand how crucial it is to stay ahead of the competition and keep customers coming through the door. One powerful…
👇 Book Your Free Consultation
👇 You May Also Like…
Local Business Heroes 'Go' Platform Replaces Over 20 Other Software
It is everything your small business needs to compete, all in one place so you can convert more customers and grow your business without tech overwhelm.