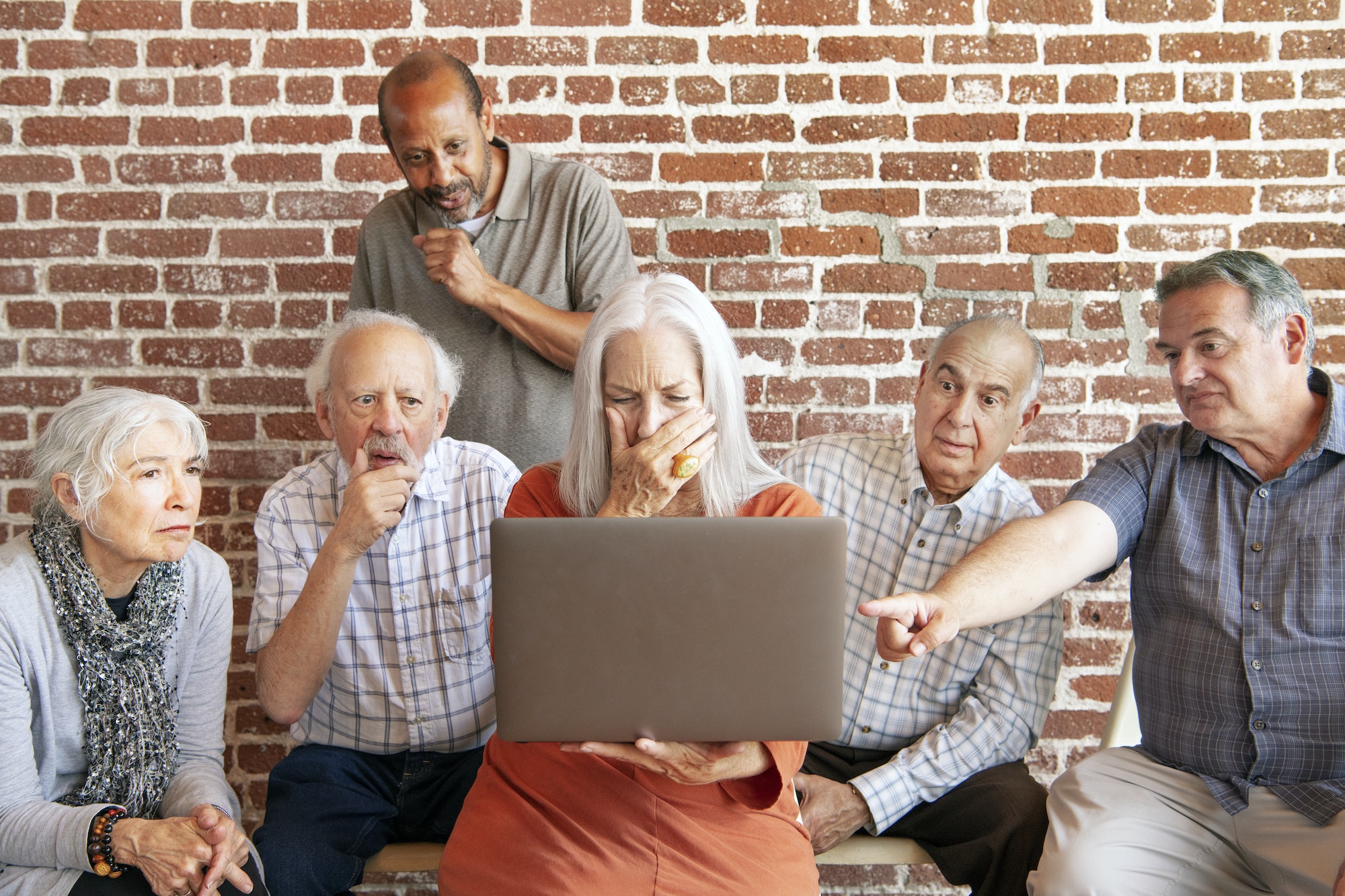 10 Common Social Media Mistakes Small Businesses Make (And How To Fix Them)
Social media marketing is an essential tool for small businesses, yet many struggle to use it effectively. If your business isn't seeing the desired results from social media activities, you may be making one or more of these common mistakes. As a social media strategist with years of experience helping small business owners succeed online, I'm here to help you identify and fix ten of the most common blunders so that you can quickly get back on track and grow your following.
No matter how experienced you are with using social media for business purposes, there's always something new to learn! It's easy to become overwhelmed by all the different tools and strategies available and make some missteps along the way. But don't worry – I'm here to break down 10 of the most frequent errors made by small businesses on social media – as well as offer practical solutions so that you can start seeing better results from your efforts right away.
Don't let yourself fall into any traps when trying to promote your brand through these powerful platforms. By avoiding these typical bloopers, you'll ensure that both current and potential customers will view your company in a positive light while gaining increased visibility across various networks! Read on to discover which elements should be part of your strategy (and which ones shouldn't) in order to maximize success with social media marketing.
What Is Social Media Marketing?
Social media marketing is the process of using social networks, content creation and sharing, and paid ads to boost brand awareness. It's a powerful tool for small businesses looking to expand their presence online and reach new customers. With the right plan in place, social media marketing can help you build relationships with your target audience and drive results.
Imagine having access to an entire world of potential customers; that's what social media offers. A well-executed marketing strategy utilizing the right tools can open up opportunities beyond what traditional forms of advertising could ever offer. To make sure you're getting the most out of your efforts, it's important to have a clear understanding of how to use these channels effectively.
The key is to develop a comprehensive marketing plan that defines goals and strategies for leveraging each platform. This involves taking advantage of features like organic posts, sponsored posts or ads on different platforms as well as optimizing content so that it reaches its desired audience at scale. Additionally, tracking performance metrics such as engagement rate, website traffic generated from social media sources, etc., will provide valuable insights into which tactics are working best for your objectives.
To truly maximize return on investment (ROI), many companies combine both organic and paid elements within their overall social media optimization strategy. When done properly, this holistic approach allows them to create meaningful connections with potential customers while also driving tangible ROI through lead generation or sales conversions. So there you have it: an overview of why social media should be part of every business's marketing mix – along with some tips on how to make sure you get the most out of your efforts! Poorly defined goals and strategies often prevent brands from achieving success on social media – let's explore further below…
Poorly Defined Goals And Strategies
It's essential for businesses to understand the importance of setting goals and strategies when it comes to social media marketing. Without a defined plan, companies may find themselves spinning their wheels without any measurable results or return on investment (ROI). To ensure success with your online presence, consider these three tips:
Define clear goals that align with your overall business objectives. Before implementing any kind of strategy, ask yourself what you are trying to achieve and why. This will help you create specific, achievable targets and prevent you from wasting time taking random actions.
Create an actionable strategy based around those objectives. A successful social media campaign needs both short-term tactics and long-term initiatives in order to build credibility over time. It's important to look at all available channels, such as Facebook, Twitter, YouTube and Instagram, determine which ones best suit your audience and craft plans accordingly.
Measure performance regularly against set goals and adjust course if necessary. As part of this process, identify key metrics like website traffic increases, conversion rates or customer engagement levels that can be tracked easily so changes can be made swiftly when needed.
To make sure your efforts pay off in the end, goal setting and strategic planning should always go hand in hand – otherwise it is impossible to know whether or not you have achieved desired outcomes. By being mindful about how resources are allocated upfront, businesses can avoid costly mistakes down the line while maximising ROI from every effort taken towards improving their digital presence.
Inadequate Resources Allocation
"Time is money," and this rings especially true for small businesses when it comes to social media marketing. Allocating adequate resources – both in terms of budgeting and staffing – can be a challenge; however, without proper time management and resource allocation strategies, your business may find itself struggling with its efforts on social media platforms.
The first step in achieving success with limited resources is understanding the asset needs of each platform you are using, such as content creation resources, or even marketing automation tools if you are able to invest into them. Looking at different ways that you can streamline processes and automate certain tasks will help free up more of your team's time for other projects. Additionally, consider how much time should be spent responding to comments and interactions on posts. If possible, explore software solutions that might help automate user interaction responses so your teams don't have to spend hours manually replying to every comment.
When it comes down to creating content for social media channels, there are lots of low-cost options available from stock libraries like Unsplash or Pixabay. You can also look into hiring freelance writers or graphic designers who specialize in producing content specific to the type of audience you're trying to reach out to. By investing in quality visuals and copywriting skills that meet your brand standards upfront, you'll not only save costs but also create better returns on investment further down the line by increasing engagement levels around the post and improving brand loyalty amongst customers.
Finally, setting aside some budget specifically geared towards running campaigns or advertisements across various platforms helps ensure maximum visibility while reaching potential new audiences efficiently without spending too much time manually managing outreach efforts. Keep track of all expenses related to these activities so that any adjustments can be made accordingly over time as needed. As long as small businesses focus on properly allocating their resources between staff members' workloads and budgeting for necessary elements required for successful campaigns online, they will be well-positioned for growth through digital channels!
Insufficient Brand Identity
Small businesses often fail to create a strong brand identity, which can be detrimental to their success. Without an identity that stands out from the competition, it is difficult for customers to recognize and remember your business. Branding isn't just about having a logo; it's about creating recognition through design elements such as colors, fonts and imagery.
Creating a memorable logo or mascot is important when crafting your brand's identity. Colors are also crucial – choose hues that reflect your company's values and mission statement. They should work together with typeface styles to create consistency across all platforms, both online and offline. Furthermore, use images strategically in order to convey emotion while keeping them relevant to your industry.
Social media platforms offer great opportunities for small businesses to express their unique personalities by engaging users on topics they care about most. Whether you post funny memes or meaningful quotes, make sure each piece of content reflects who your business is and what it stands for. Whenever possible, link back to other parts of your website so readers can learn more information if they wish.
Beyond social media posts, take advantage of every chance you have to get creative with visuals: profiles pictures, cover photos and even event invitations! Customize these graphics to match the look-and-feel of the rest of your branding materials; this will ensure cohesiveness between all channels where consumers interact with you thus garnering additional recognition among potential followers or customers.
Analytics and insights provide valuable feedback on how well people engage with branded material on social media channels such as Facebook or Twitter – yet many companies ignore or misuse this data due its complexity…
Ignoring Analytics And Insights
Small businesses can't afford to ignore the power of social media analytics and insights when it comes to their digital marketing strategy. Without data tracking, analysis, and reporting, they're missing out on essential information that could make all the difference in determining a successful campaign. It's important for small business owners to recognize how valuable this data is in order to create effective content that resonates with their target audience.
Analytics provide invaluable insight into who your current followers are, as well as what type of content best appeals to them. This allows you to fine-tune your posts so that they reach the right people at the right time. They also help you figure out which platforms are most effective for reaching your goals, whether it be increased traffic or brand awareness. You'll want to track key metrics such as page views, follower growth rate, engagement levels, post performance etc., over time to get an accurate picture of your overall success.
Social media insights go beyond just numbers by giving you a deeper understanding of why certain strategies have worked (or not). By analyzing comments and conversations related to your account, you gain valuable feedback from customers about what they like and don't like about your products/services – allowing you to make more informed decisions moving forward. With tools such as sentiment analysis available today, gathering social media insights has never been easier!
With data-driven decisions being crucial in modern day marketing practices, small businesses should take full advantage of the analytic capabilities offered by various popular sites like Twitter and Facebook. Not doing so would mean overlooking opportunities for optimization and ultimately stalling progress towards achieving any long term objectives set forth in their strategy plans. Understanding customer behavior through analytics provides knowledge needed to create engaging content tailored specifically for each platform's unique user base – paving the way for greater success down the road…
Overlooking Seo Opportunities
Small business owners often overlook the importance of SEO opportunities when it comes to social media marketing. While most small businesses understand that their content should be optimized for search engines, many fail to consider how much more powerful their presence can become by pursuing additional SEO strategies. Having a thorough understanding of what keywords and phrases are relevant to your brand and industry is essential in creating an effective social media strategy. This will help you reach potential customers who may have not been exposed to your products or services otherwise.
Engaging with followers on a consistent basis is also important as it shows them that you're actively listening and responding to their feedback. Answering questions, sharing helpful articles, and commenting on posts related to your niche are all great ways to build relationships with followers while increasing engagement levels as well as boosting search engine rankings. Additionally, staying up-to-date with current trends in the industry allows you to produce content that will resonate with both new and existing audiences. Doing so ensures that you remain competitive within the ever-changing landscape of modern digital marketing strategies.
When developing content for social media platforms, ensure that each post includes key terms which are associated with your target audience's interests or queries they might use when searching for related topics online. Incorporating these into captions and headlines helps draw attention from those seeking out information about your particular topic or product/service offerings. Furthermore, being aware of hashtag usage on various channels gives an added edge over competitors who haven't yet jumped onto this bandwagon – allowing users to discover different types of content easily through its categorization feature.
Utilizing analytics tools allow brands to better measure performance on their campaigns, providing valuable insights such as user demographics and popular topics across channels where posts were shared. As data continues playing a larger role in today's digital world, relying solely on one source can result in missing out on vital statistics needed for successful optimization efforts going forward – leading ultimately lead fewer conversions if left unaddressed. Making sure customer service inquiries get answered promptly is critical too; leaving comments unanswered could equate to losing future prospects due to poor response time..
Unresponsive Customer Service
According to recent studies, it's estimated that nearly 80% of customers have experienced unresponsive customer service in the past. This is a huge mistake for businesses on social media who want to build trust and loyalty with their audience.
There are several key steps that can be taken to ensure better customer service interactions on social media:
| Mistake | Solution |
| --- | --- |
| Not responding promptly | Respond as quickly as possible within 24 hours of receiving messages or comments from users |
| Ignoring negative feedback | Acknowledge complaints even if you don't agree with them; offer solutions and try to reach an amicable resolution |
| Posting irrelevant content | Offer regular updates about products/services, company news, industry developments etc. so your followers stay informed & engaged |
As a social media strategist, I understand how difficult it can be to respond quickly when there's an influx of inquiries coming through multiple channels. But having an effective system set up will make sure that no inquiry goes unanswered. Automate responses where appropriate but also add personal touches such as emojis or GIFs – this small gesture shows customers that they're appreciated and valued. Additionally, take the time to engage with customers by asking questions and showing interest in what they have to say – this will help create relationships based on mutual respect and understanding. Finally, proactively monitor conversations related to your brand (including those not directed at you) so you can provide timely assistance when needed. By making these changes, companies will see improvements in their customer service efforts across all platforms which ultimately lead to increased user satisfaction levels.
Not Understanding The Platforms
When it comes to social media, small businesses often make the mistake of not understanding how these platforms work. They oftentimes don't take the time to understand which platform is right for their business and audience or have enough digital marketing knowledge to develop an effective strategy. Here are five key points that can help small businesses avoid this common mistake:
Understand your target audience: What types of content do they engage with? Which channels are they most active on?
Select a platform strategically: Pick the best channel(s) based off who you're targeting and what type of interaction you want to have with them.
Learn the ins-and-outs of each platform: Every social network has its own set of rules, algorithms, and strategies; so be sure to know how everything works before jumping in head first.
Target your posts accordingly: Ensure your message reaches its intended audience by optimizing posts for search engine optimization (SEO), demographics, interests, etc.
Keep track of analytics & adjust as needed: Track metrics such as impressions, clicks, likes, comments, etc., and use that data when making decisions about future campaigns.
By following these steps, small businesses will be able to create successful social media campaigns that reach their desired audiences without sacrificing valuable resources. Now that we've covered basic understanding of social media platforms let's delve into another common problem – too much promotional content…
Too Much Promotional Content
One of the most common social media mistakes small businesses make is posting too much promotional content. This type of content doesn't engage an audience, and can even have a negative effect if done frequently or without context. It's important to create a balanced approach with your promotional strategy; one that takes into account both providing valuable information as well as promoting products and services.
It may be tempting to post multiple messages at once about promotions you're offering, but this isn't always effective in building relationships with customers. Instead, focus on creating quality posts that provide relevant information alongside any promotional messages. This helps keep followers engaged while still effectively communicating what you offer. By presenting your message in an informative way rather than just bombarding people with offers, they'll be more likely to remember it when looking to purchase something similar.
Mixing up your posts by adding visuals such as images and videos makes them more interesting for viewers, increasing engagement potential and helping build trust between your business and its customers. You should also invest time in responding to comments from followers – this shows your commitment to customer service which could lead directly to sales down the line.
By avoiding over-promotion and instead focusing on delivering high-quality content consistently across all channels, small businesses can successfully reach their target audiences without alienating or frustrating existing followers. Effective communication through engaging content will help foster lasting relationships with customers who are more likely to become repeat buyers now and in the future. Knowing how best to use each platform for optimum results is key – not only for gaining new customers but for keeping loyal ones interested too.
Not Engaging With Audience
Neglecting to engage with your audience is a common mistake small businesses make on social media. If you don't actively connect with customers and followers, your brand voice will be lost in the noise of all the other accounts out there. Engaging with people on social media can help build relationships and trust, as well as create an inviting environment for potential customers.
Fortunately, it's not too late to fix this issue! To start connecting with customers, consider using engagement strategies such as responding to messages or comments, asking questions through polls and surveys, running contests or giveaways, offering exclusive content or discounts for followers, tagging relevant users in posts, reposting user-generated content, and more. These tactics are great ways to boost interaction between you and your audience while also increasing brand visibility.
You should also keep track of how often you post so that you can adjust accordingly if needed – like if fewer people are engaging with your content than usual. Pay attention to what works best for each platform you're active on (e.g., Twitter might require more frequent posting than Instagram) and use analytics tools to gain insights into which types of posts generate higher engagement rates from your target customer base. Doing so will help ensure that your future efforts are even more successful!
Social media offers plenty of opportunities to interact with current and prospective customers alike – but only if done correctly! By being mindful about creating meaningful connections through thoughtful engagement activities along with consistent tracking of performance metrics across different platforms, small businesses can create a lasting impression worth sharing both online and off.
Frequently Asked Questions
What Is The Best Way To Measure The Impact Of My Social Media Marketing Efforts?
When it comes to your social media marketing efforts, measuring the impact is an essential part of gauging success. After all, you want to make sure that your time and money are being put into something worthwhile! But how do you measure the effectiveness of your campaigns?
Analyzing the results of your social media activities can provide valuable insight into what works and what doesn't. By understanding which strategies bring in more users or garner higher engagement rates, you'll be able to track progress and optimize future efforts. Here's a few important metrics to consider when evaluating the impact of your social media marketing:
Number of Followers – This metric indicates how many people have chosen to follow your account over others. It also gives an indication as to whether or not they're engaging with your content regularly.
Reach & Impressions – The reach metric shows how far your posts have gone while impressions give an idea about how much traction they've had overall.
Engagement Rates – This includes likes, shares, comments, video views etc., which helps gauge user interest in certain topics or pieces of content.
Conversion Rates – If you're running ads on platforms such as Facebook or Instagram, this will tell you if those leads are actually turning into customers for your business.
Website Traffic – Social media should drive traffic back to your website so tracking web visits from these channels is key in determining ROI (return on investment).
It's easy enough to collect data but interpreting it effectively takes skillful analysis and strategic thinking. A good social media strategist can help analyze all these metrics together to gain useful insights that could inform future decisions around content creation and promotions strategy. Pay attention to trends over time rather than isolated incidents; long-term patterns offer deeper understanding compared with individual moments in time. With smart use of analytics tools available today, it's never been easier to gain valuable insights that can be applied directly towards making informed marketing decisions down the line.
At the same time though, don't forget why we engage in social media—for its potential ability to build relationships and create meaningful connections between brands and their audiences! So take some time every once in awhile away from numbers crunching and focus instead on creating experiences that resonate emotionally with fans—this kind of connection often yields better returns than any statistic ever will!
How Do I Create A Brand Identity That Will Stand Out In The Social Media Landscape?
Many small businesses overlook the importance of creating a unique brand identity, especially when it comes to their presence on social media. But with an ever-evolving and competitive social media landscape, standing out is essential for any business hoping to succeed. Crafting a cohesive brand identity that resonates with your target audience can be difficult, but by following some key guidelines you can create a powerful presence on social media.
As a social media strategist, one of my most important tasks is helping clients develop effective strategies to make their brands stand out in the online world. My first step is always understanding the goals they hope to achieve through their digital presence so we can work together towards these objectives. Once I have this information I can help them craft a meaningful brand identity that will resonate with their desired market segment and create compelling content tailored to those audiences.
The focus should not only be on delivering great content; it's also about making sure each piece accurately reflects the client's overall message or mission statement – this forms the basis for all successful branding initiatives. Every single post must align with what makes your company special and showcase why customers should choose you over competitors – this helps build trust and loyalty amongst potential buyers who are looking for something that speaks specifically to them.
Finally, if done correctly, crafting a strong brand identity can give any business an edge in today's crowded marketplace by providing consumers with an easy way to connect emotionally with your product or service while conveying core values which distinguish you from other companies offering similar products or services. By taking the time to properly define your unique value proposition and use creative visuals, engaging copywriting, and consistent messaging across multiple channels you will ensure maximum visibility and increase engagement levels among prospective customers..
How Do I Know Which Platforms Are Best For My Business?
Are you a small business looking to know which social media platforms are best for your company? As a social media strategist, I'm here to help. To build a successful brand identity in the saturated world of social media, it's essential to understand how different platforms can be used and what metrics should be tracked. This requires careful consideration of who your target audience is and an effective content marketing strategy.
Start by assessing where your current customers spend their time online. Knowing the types of people that engage with your product or services will help you decide which platforms are right for your business. For example, if you're targeting millennials, Instagram would likely be a great choice as this demographic spends more time on visual-based networks than any other age group. On the other hand, If you're targeting professionals over 40 years old then LinkedIn may work better for connecting with them.
Once you have identified which platforms will reach your ideal customer base most effectively, it's important to develop impactful content to capture their attention and encourage engagement. Content marketing relies heavily on creating interesting visuals such as images and videos that entice viewers into interacting with posts through likes and comments. It also involves staying active across all chosen channels – posting regularly about topics related to your industry will ensure followers remain interested in what you have to say while helping boost organic visibility too.
Analyzing platform metrics is another key step when it comes to building a strong presence in the social media landscape. Regularly tracking data points like impressions, clicks, conversions etc., provides useful insights into how well campaigns are performing so changes can be made when needed resulting in greater success overall. So don't forget that monitoring progress with analytics tools is just as important as producing compelling content!
In order to stand out from competitors in today's digital world, businesses need to leverage powerful strategies based on targeted audiences and reliable performance measurements – these steps combined create the perfect conditions for establishing meaningful relationships between brands and consumers alike!
What Should The Content Mix Be For My Social Media Posts?
You might be wondering, "What should the content mix for my social media posts look like?" You're not alone. Crafting a unique and successful content strategy can seem daunting at first. But with some thought and creativity, you can create an effective plan that resonates with your audience. As a social media strategist, I'm here to share information on how to determine which types of content will work best for your business objectives.
When building out your content strategy, it's important to consider what kind of topics or ideas you want to post about — as well as how often and in what format they'll appear. Knowing the answers to these questions helps ensure that your brand is staying consistent while also keeping followers engaged. To get started, take some time to brainstorm potential post topics that are relevant to both your industry and target audience. Consider creating various categories based on those topics so you have plenty of options when it comes time to write each post.
In addition to defining post topics, it's essential for businesses to identify the different types of content they'll use throughout their feeds. This could include videos, photos, polls, stories or even GIFs! The key is having a balanced approach that keeps followers interested without overwhelming them with too much information (or worse yet—the same type of post over and over again). Try experimenting with different kinds of visual elements and formats until you find something that works for you.
The last piece of the puzzle is determining how frequently posts should be shared across channels—a factor which largely depends on factors such as platform algorithms and follower engagement levels. Generally speaking though, posting several times per week should provide enough exposure while avoiding inundating users' newsfeeds with too much activity from one account. And remember: quality always trumps quantity when it comes to producing great content!
Creating a successful social media presence starts by understanding what type of content resonates best with audiences; then finding ways to craft engaging messages within that framework—allowing brands stay top-of-mind among fans without becoming overly repetitive or boring in the process. So don't worry if crafting a winning content mix seems intimidating at first — once you know what direction you want take things in, putting together a strategic plan becomes easier than ever before!
How Often Should I Post Content To Social Media Channels?
When it comes to managing a brand's presence on social media, one of the biggest questions that small businesses have is how often they should be posting content. The answer varies depending on the type and amount of content you are sharing, as well as which social media channels your business is using.
The frequency with which posts should go out will depend heavily on their content mix – in other words, what types of messages and visuals you're trying to share. A good social media strategist can help identify the most effective ways to reach your target audience through a combination of engaging images, videos, text-based updates, and more. This way, brands can ensure that their message resonates without overwhelming followers by being too frequent or not frequent enough.
Creating an optimal posting schedule also helps maintain a consistent brand identity across all platforms while ensuring that there isn't an overabundance (or lack) of information being shared at any given time. That said, it's important to remember that each platform has different rules for how frequently businesses can post; some may require daily check-ins while others could allow for weekly postings instead. An experienced social media manager knows exactly when and where to make sure these adjustments occur so as not to disrupt engagement from customers and potential prospects alike.
Ultimately, understanding the importance of finding the appropriate balance between quality versus quantity when it comes to developing your online presence is key for small businesses looking to maximize impact on social media channels. By partnering with someone who understands your goals and objectives around posting frequencies and content mixes across multiple networks, you'll be able to create an optimized strategy designed specifically for success in today's digital world!
Conclusion
As a small business, it is important to take the time to create an effective social media strategy. If you make mistakes along the way, that's okay – just be sure to learn from them and do what you can to fix them. Implementing these tips will ensure that your social media presence has a positive impact on your brand identity and reach.
Visualize yourself in front of an audience of potential customers who are eager for content and engagement with your business. They want to engage with you, so give them something unique and memorable! Take the time to craft high-quality posts that evoke emotion and really connect with people. When done right, this will help boost followership, build relationships, and ultimately drive more sales for your business.
It doesn't have to be complicated or overwhelming; focus on creating quality content that resonates with your target market while avoiding common blunders like overposting or irrelevant hashtags. With consistency comes success – by taking the time upfront to create a plan and sticking to it, my clients have achieved amazing results from their social media efforts!
Related Posts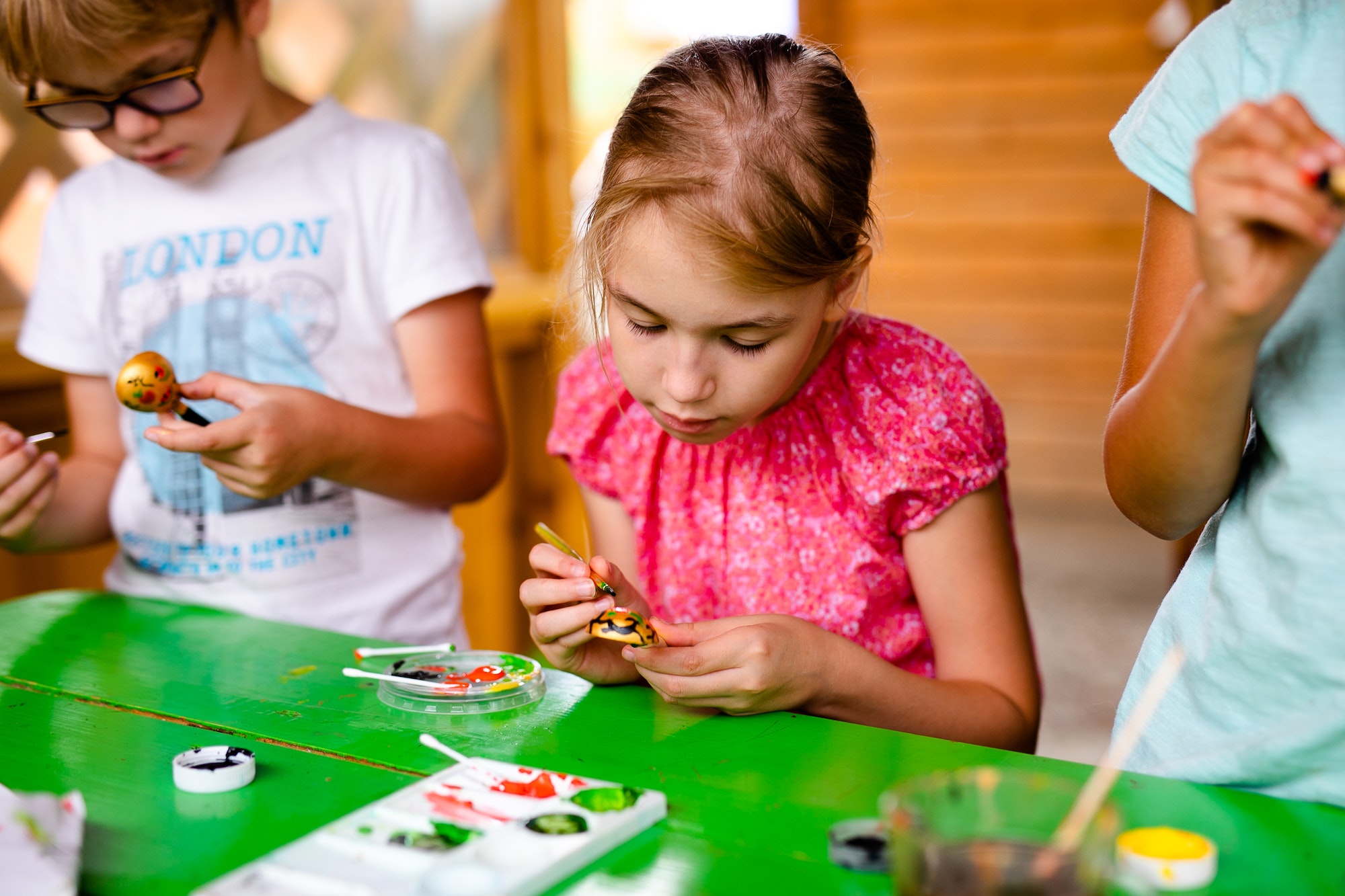 The Importance Of Community Involvement For Local Business Owners As a local business owner, I've always believed that the key to success goes beyond just providing great products or services. It's about being an active…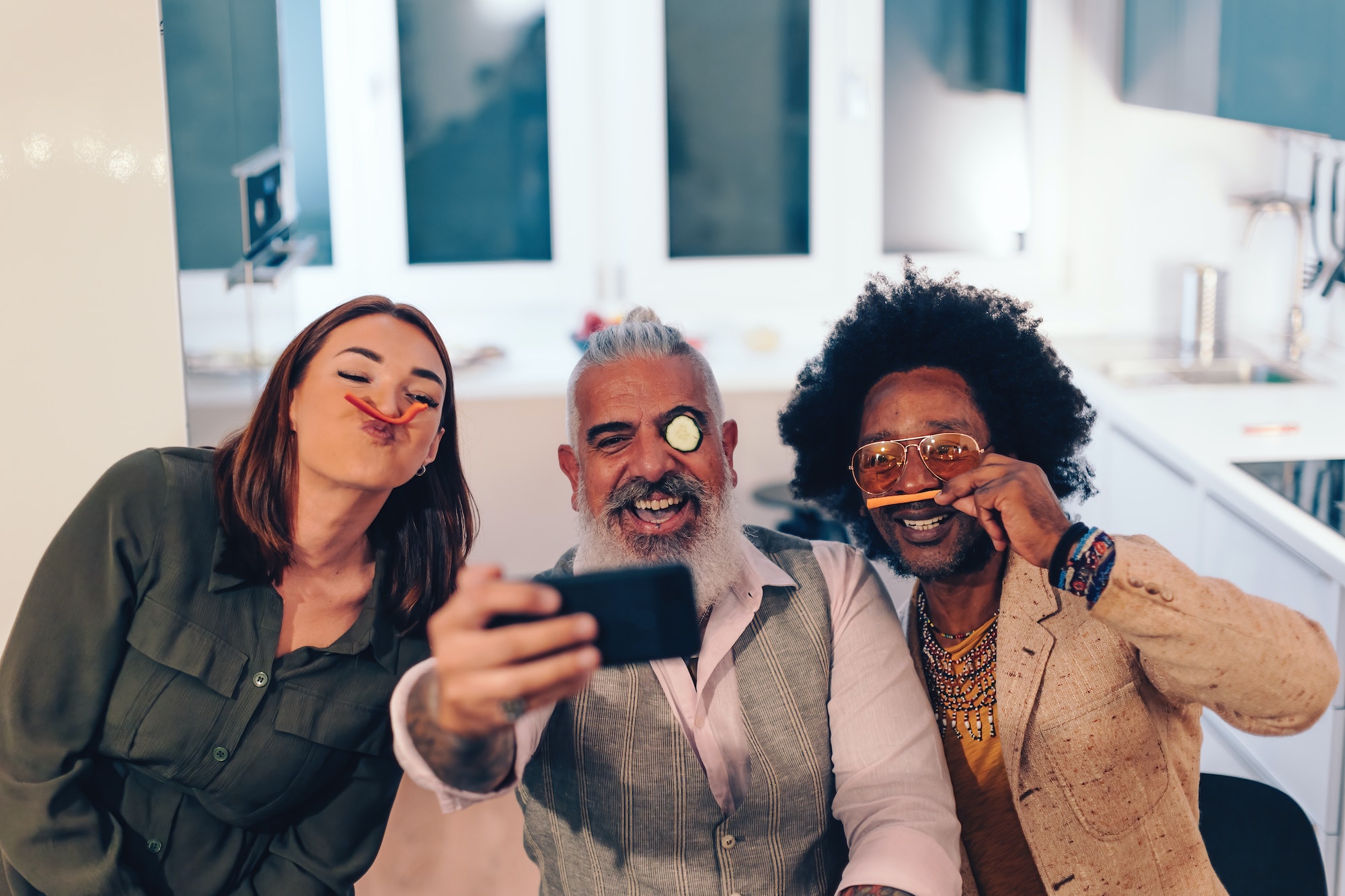 The Power Of Social Media Marketing For Local Businesses As a social media marketing expert, I've seen firsthand how powerful online platforms can be for local businesses. Trust me when I say that if you're…
👇 Book Your Free Consultation
👇 You May Also Like…
Local Business Heroes 'Go' Platform Replaces Over 20 Other Software
It is everything your small business needs to compete, all in one place so you can convert more customers and grow your business without tech overwhelm.